Everyone in the gaming community is waiting patiently for November 19, when Battlefield 2042 will launch. Of course, there was a huge disappointment when the release date moved from October 22. But as we approach D-day, you must understand the game more to play it better at the start.
So, this article will explore everything that makes this first-person shooter game worth your time. Also, we're recommending that you use the Battlefield 2042 aimbot to shorten the learning curve. The truth is that playing in a lobby accommodating 128 players can be daunting. So, prepare yourself more for the challenges.
Keep reading to learn more!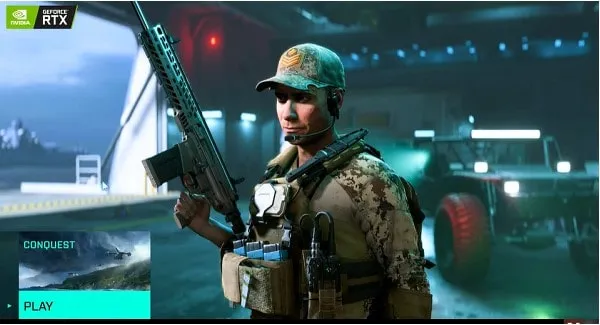 Everything to understand about Battlefield
Availability
This game will go live on November 19. According to DICE, it will be available on PS4, PC, PS5, Xbox One, and Xbox Series X. However, the developers have revealed that the maps on the Xbox One and PS4 will be smaller and will host only 64 players in matches. But on platforms like PC, PS5, etc., the matches will host 128 players who'll battle it out towards victory. But the early and more enthusiastic players have already tried out the beta version that started this October. In addition, there will be a standard version, Gold Edition, and Ultimate Edition. Each of these editions will come at different prices, and the lowest will, of course, be the Standard version.
Set in the future
Battlefield 2042 is a game that presents a unique and unforgettable experience. Players will use futuristic weapons, including drones and deployable turrets. There will be other gadgets as well, and the weather conditions will be extreme as sandstorms and tornadoes seemingly become a more regular thing in the future.
Battle on larger maps
Battlefield 2042 comes with 7 large maps where players will face spectacular surroundings for their upcoming battles. That makes it one of the best PUBG Alternatives. There will be places such as the Antarctica oil rig and the French Guinea rocket launch site. The amazing thing is that each map is designed to suit the idea of the game, and players will face many combat spots, but there will also be helpful vehicles available to move faster and tactically. Players can use futuristic vehicles too and familiar ones, including jets, tanks, and helicopters.
Unique Specialist Experience
Initially, there were 5 Specialists/playable characters available in Battlefield 2042. But the developers promised to release an additional 5, which they have done. So, players have 10 characters to play once the game opens in November. The Specialists are divided into classes, and they come with unique Traits and Specialties. Players can choose between the Engineer classes, Recon, Support, and Assault classes. Your choice will, of course, depend on how you want to experience the game.
Three thrilling modes
Initially, gamers knew about the first two modes All-Out Warfare and Battlefield Portal. But after the beta testing, information about the third mode, "Hazard Zone," has dropped. All-Out Warfare will open with unique maps that will hold the deadly matches between die-hard soldiers. But the second mode, Battlefield Portal, will not feature a new map but offers the other familiar ones, including Battlefield 1942 and Bad Company.
The last mode, "Hazard Zone," is very challenging yet fulfilling. But, if you want to play it in easier way. Then, you must consider the GH injector as it will allow you to modify a program efficiently.
According to the details, this mode will charge four-player squads to locate satellites and extract information from them. The matches will be in 5 phases, including "Strategize and Equip," "Insert," "Retrieve," "First Extraction," and "Last Extraction."
Improvements from Beta Phase
Many gamers played Battlefield 2042 in the open Beta phase. During the matches, there were lots of things noted as challenges. Thankfully, the developers have stated that these challenges will be fixed before the full launch on November 19. As such, there will be a lot of improvement even in the contributions of Specialists to their team.
The game will launch with a better user interface that will help players differentiate the friend from the foe. The developers will also integrate a ping system and efficient in-game communication to facilitate teamwork.
Also, the movement in the game has been improved. Now, there will be sliding, players vaulting on mobile objects, and players won't spam down jump anymore. Another thing to expect now is a Grenade indicator and shorter entry & exit animations.
Another area that the developers touched on is the weapons. First, players won't have all the available gadgets in the first 6 hours of battle. But as they rank up, they'll access newer ones. Also, as players move higher in levels, they can utilize better hardware and smarter Specialists with amazing abilities. Moreover, the loadouts in this game will be customizable. Finally, players can expect to see the four different classes, including Recon, Assault, Support, and Medic.
Conclusion
Battlefield 2042 is set to revolutionize first-person shooter games.  Although, if you're facing high ping in Battlefield 2042, then you can Reduce Ping and Improve Online Gaming. So, if you're not prepared yet, check the information we have above. Most importantly, there will be amazing improvements to the game after the early players accessed the open beta version. The developers promise that the full launch will come with everything we expect it to be.