Gone were the days when gaming was only limited to consoles. Now, gamers are slowly moving towards PC gaming, because of flexibility. In the console, you get a limited set of hardware with software restrictions. But, on PC you can choose your own hardware as per your budget and needs. And, there aren't any software restrictions since so many video game digital distribution services are available like origin, steam, Epic Games Store, Uplay, and many others. But, when you're looking for your first gaming PC, then there are some things that you should consider. Mainly, a Graphics card and Processor are something you should choose wisely. Because rest hardware components like RAM, PSU, and storage you can choose according to it. Although, if you're into portability, then you can consider gaming laptops. But, then, you need to compromise with performance.
If you want to play a few AAA titles at 1080p and 144Hz refresh rate. Then, old graphics cards like GTX 1060/1080 will be enough. But, if you're into high-end 4K gaming, then, you need to look for the best gaming CPUs for gaming on the market. As of now, finding custom PC components is quite hard. So, getting a pre-built PC will complete your hardware needs. And, In this article, we will be discussing the most popular gaming personal computers that are available to us this year in 2022!
A Worthy Side Note
This is an extremely important side note for all gamers, no matter whether you are using a gaming console or a gaming personal computer. Your experience is severely affected by how good your internet connection is. Because Internet speed can affect your Gaming experience. It is established by the gamers for a long time, that, the worst gaming experience for them is – when, their team loses because the internet of one of their buddies is lagging. If you think that your internet connection is not fast enough. Or in the case that you do not have a connection in the first place, we believe you should choose the Xfinity internet that fulfills its promises in terms of both advertised speed and reliability. To subscribe to it, all you have to do is order line through the link we have provided you.
Best Gaming PCs
Okay, now, coming to what we had promised in the topic of this article. We will not only be enlisting but we will also be elaborating upon all the personal gaming computers that we believe best serve their users. We will include all kinds of details ranging from processing to design to graphics. Alongside, we will also be telling you the approximate amount each computer costs the public.
So, without further ado, let us jump to whichever gaming personal computer is first on the list.
Eluk Omen 30L
The Eluk Omen 30L is a marvel of a personal gaming computer. First of all, its sleek and stylish design makes sure it adds to the aesthetic of your room. It is shaped in the form of a cuboid like a normal personal computer's processing unit. However, it has a tempered glass window covering one whole side of the unit that gives you a full view of your processor. That is not all in terms of aesthetics. The unit also allows you to perform RGB customization so that you can set up its colors as you want, determining the mood of your room.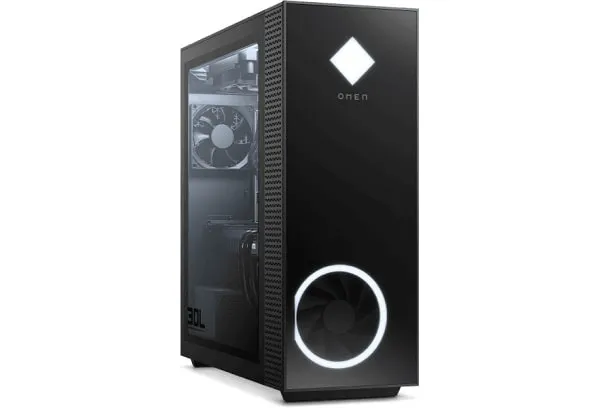 Many people regard the Eluk Omen 30L as the best gaming personal computer on the market. For all the amazing aesthetic that the computer boasts, the claim of it being the best is primarily made for only one reason – it has the most powerful specs out there. In fact, how powerful exactly you want to make it is up to you. When it comes to the processor, you can choose between the options: the Intel i7-10700K and Intel i9-10900K. Although they are significantly different, both these processors can blow your mind away in terms of performance! As far as the graphics card is concerned, you have to choose between the likes of RTX 2080Ti, 3090, and 3070. In terms of the Random Access Memory (RAM), you have the choices of 16GB, 32GB, and even 64GB RAMs. Basically, you can customize your Eluk Omen 30L the way you want it.
As awesome as the computer is, it is bound to have some drawbacks. The first one is that it is pricey costing you way more than a couple of thousand dollars. Secondly, it is noisy as it is so powerful.
CUK Stratos Micro Gamer PC
If you are looking for a computer that is comparable in terms of gaming performance to the one covered in the preceding paragraph but is also affordable, the Skytech Legacy Gaming PC may very well be your best choice. Like the Eluk Omen 30L, this computer is also shaped like a normal processing unit and has a window covering an entire side of it. Another similarity between the two computers is that they both have RGB lights that can be customized and add a lot to your room.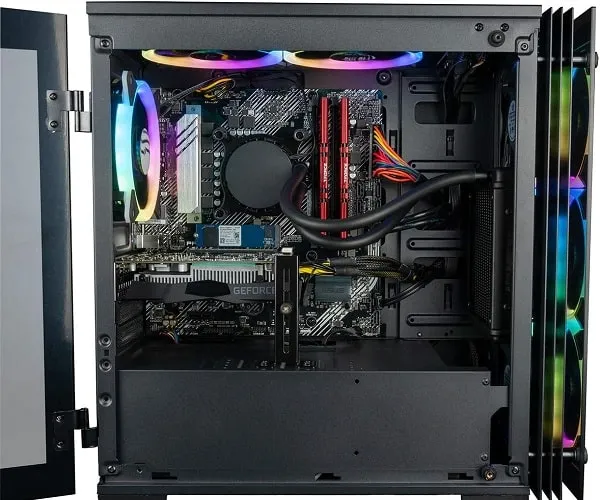 Beyond the aesthetics, the CUK Stratos Micro Gamer PC is also a very powerful machine boasting an impressive 500 GB Solid State Drive and a huge 3000 MHz 16GB DDR4 Random Access Memory.
Summing-up
Okay, so these were the best gaming PCs according to us. Yes, there are so many other gaming PC available. But, these PCs offer so many hardware customization options. So your requirements will be fulfilled with these PCs.  Okay, It's a wrap! We are optimistic that this article has helped you get a better picture of the gaming personal computer market. Good luck with all the discussions around gaming you are about to have!