The last few decades have been transformative for online businesses, with digital marketing emerging as a hero for them. Not only has it become the lifeline of businesses, but has also presented itself as the biggest instrument for their holistic growth. Tactics like Search Engine Optimization social media marketing, email marketing, Pay Per Click, and more have a lot to do with the growth of online authority of brands. No wonder, enterprises of all sizes and types are reserving a major chunk of their marketing budget for the digital channels.
When it comes to achieving results with digital marketing, you cannot expect major ones unless you have something that makes your online presence stand apart. All in all, you need a perfect digital mix that embodies the latest trends as well. 2019 has brought some major trends on this landscape while some have been carried forward from the last year. So if you are looking to align your digital marketing plan with the latest trends, here are the ones that are all set to dominate in 2019.
Digital Marketing Trends.
Artificial Intelligence
This amazing technology has pervaded every aspect of human existence and digital marketing is no exception. It is being widely used for analyzing search patterns and consumer behavior, demographics, and shopping preferences. The user data is fetched from various channels, such as websites, mobile apps, and social media platforms and then analyzed to capture actionable insights for the business. And surprisingly, AI has the key role to play in the entire process.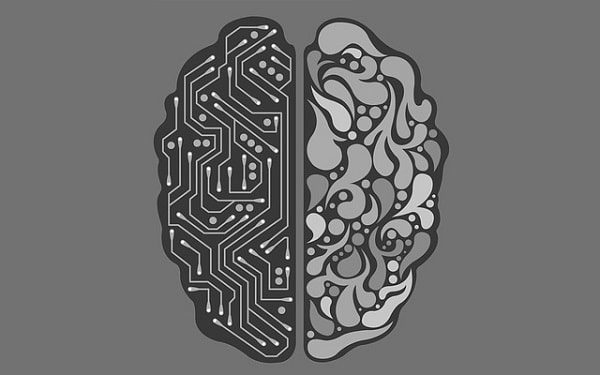 Further, it is also being used to empower digital businesses with conversational interfaces. The growing popularity of chatbots is another instance of AI becoming a mainstream technology in the digital marketing domain. These AI-powered chatbots are capable of understanding human language and responding to customers with a human-like interface. Embracing this technology as a part of your business can drive automation in your customer servicing process. Besides, building your own Facebook messenger bot has never been easier as platforms like SendPulse or Chatfuel let you create a messenger chatbot without coding.
Personalized Experiences
Another trend that you cannot ignore in 2019 is that of delivering personalized experiences to your customers. The availability of extensive user data gives you reliable insight on their browsing behavior, shopping patterns and preferences. This has made custom content easier and you can enrich your websites, mobile apps, emails, notifications, product recommendations, and even products to match with the customer persona.
With the competition becoming tougher than ever, personalization comes ahead as a valuable strategy to advance your business to the next level. You know what exactly your buyer wants and give it to them, which leaves no reason for them to prioritize another seller over you. Whether it is the navigational experience on your website, subject matter of an email marketing campaign or a location-based push notification through your mobile app, a personalized approach can do wonders for all of these.
Voice Search
Voice is poised to be the biggest game-changer this year and promises to rewrite the future of digital marketing. The rise of voice assistants like Apple Siri, Amazon Alexa, and Google Assistant has rendered booming popularity for voice searches. Users prefer to search for products and services with a hands-free approach rather than having to key in textual searches. Accordingly, websites need to realign their SEO strategies and get them optimized for voice searches.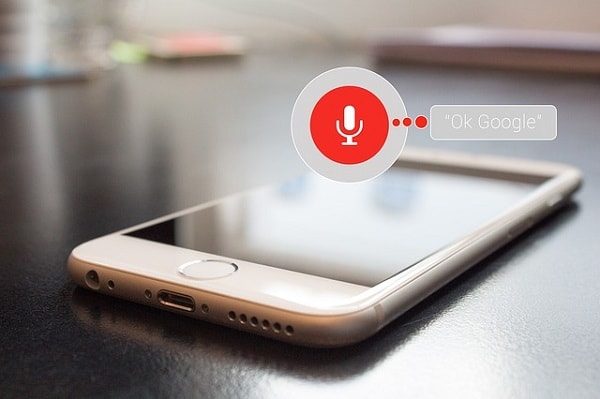 The idea is to visualize a set of conversational queries that the users are most likely to use while searching online for products and services. Further, you need to ensure that your content is optimized with these keywords so that your website is able to figure in the top results of voice searches on popular search engines. As almost half of all the searches are going to be with voice by 2020, getting voice-ready no longer remains a choice for businesses.
Visual Search
Voice is not the only technology that is revolutionizing searches today. Visual search is another trend that is driving amazing shopping experiences. As the name suggests, this technology allows the shopper to search for a product by uploading an image and asking the search engine for specific results. Biggies like Amazon, Google, Bing, and Pinterest have already taken significant steps to embrace these innovative capabilities and deliver them as a part of the user experience.
Visual search engines leverage machine learning technology to match images with products that are a part of their massive database. They can identify the object that the user shares in the image, match it with one or more available with local retailers and present it as a search result. What more, it also offers information about the nearest location or online store from where it can be bought, sort listings and even provide customer reviews for the product!
Social Selling
Despite the tech innovations like voice search and image search, social media selling continues to go strong in 2019 as well. Businesses are still leveraging social media channels to propagate their products and brands to a wider audience for an extended reach. No matter what, this is one channel that they cannot ignore because it goes beyond selling; it actually helps them to connect with the customers and establish long-term relationships.
What has changed now is that businesses are becoming more targeted with their social media marketing strategy as well. And, an affordable SEO company can help you in that.
Kevin Buckley from Falcon Digital Marketing (https://falcondigitalmarketing.com/) explains that Pinterest is an excellent advertising space for companies whose target market is young to middle-aged women. Similarly, Facebook, Instagram, Linkedin, and Twitter are the other social channels that businesses are exploring these days.
Omnichannel Marketing
As consumers become tech-savvy and sophisticated, they search multiple channels to find products matching their expectations. While the multi-channel marketing approach was initially embraced to enable communication through various channels, omnichannel marketing has taken the strategy a notch higher. There are many Benefits of Omnichannel Marketing also. Omnichannel differs from multichannel in the aspect that the entire channels are available and integrated into the former while integration lacks in the latter.
Because of this integrated approach, customers get seamless and consistent experiences across all the channels. Not only does this enhance their experiences, but it also serves as a powerful branding strategy as the brand becomes consistent and recognizable everywhere. Further, it helps businesses to monitor customer interactions across all these channels so that they can get rich and reliable insights about them.
Not only do those insights help businesses create better, more relevant messaging, but that relevant messaging crafts a better relationship with their customers. When several marketing channels are all working towards pulling the customer to conversion and updating with relevant messages along their customer journey, they're going to be that much more effective. Customers are looking for this level of personalization, and they will reward the brands that provide them.
Influencer Marketing
Next on the list of trends dominating the digital marketing landscape in 2019 is influencer marketing. As the name implies, it refers to leveraging the word of mouth of an industry leader who is trusted by the niche-relevant audience. This is a smarter option for marketers who would rather pay an influencer to endorse their product to a target audience rather than invest their efforts and time on marketing directly to a large group of consumers.
This marketing strategy not only extends your product outreach but also consolidates audience trust in your brand. The reason is simple; people are more likely to trust real people rather than brands, all the more if these real people are celebrities, Instagram stars, niche experts, renowned bloggers or industry-leading journalists.
User-generated Content
Without any doubt, the content has always been the cornerstone of a successful digital marketing strategy. Even though effective storytelling continues to be the hero, the approach towards content has changed in 2019. There has been a paradigm shift from professional content to user-generated content. This refers to the content shared by the users, which may be in the form of reviews, testimonials, product stories, image shares, and even video shares.
Once again, it is the people-trusting-people factor that comes into play with the concept of user-generated content. Of course, you still need to cater website content that educates the users about your product and brand but user-generated content can be a true value-addition for your online presence. To embrace this trend, you can encourage users to share their content on the website and across social channels as well.
Augmented Reality and Virtual Reality
If you want your digital marketing strategy to keep pace with the current trends, make Augmented Reality and Virtual Reality a part of your online presence. These technologies ensure immersive experiences for your customers across websites and mobile apps. The biggest challenge for online shoppers is that they cannot visualize and feel the products before buying them. This is probably the reason that they sometimes get apprehensive and abandon their carts.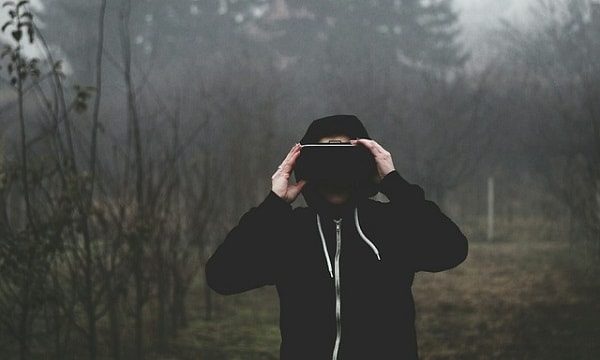 AR and VR technologies have addressed this challenge effectively by providing simulative experiences where shoppers can "try" the products before buying them. The segments that have witnessed the AR and VR revolution include fashion and lifestyle, real estate and travel and hospitality. Beyond delivering the most amazing product experiences, these technologies unlock revenue opportunities for businesses.
Now that you know all about the key digital marketing trends that are changing the business landscape in 2019, you need to embrace them as soon as you can. Not doing so will leave your business far behind the competition in your domain and retaining customers will become a challenge. The best approach would be to connect with a seasoned digital marketing agency that can help you to empower your business with these innovations.