Microsoft's latest addition to the Windows family Windows 10 comes with many latest & advanced features that we have never seen in any other Operating system. But as geeky says "Every new software comes with Bugs." If you recently upgraded Windows 8/8.1 to Windows 10 then your laptop brightness not working. I was also facing the same issue, after upgrading Windows 10 my laptop Brightness level automatically goes to it's higher level and am unable to reduce brightness using brightness buttons and using settings. And due to the higher level of Brightness, my laptop battery started draining very fastly. Before Starting fix windows 10 brightness not working issue first we need to understand issue Behind this Problem.
Also, Read – How to Shrink Windows 10 partition to make Space for Linux
Why Windows 10 Brightness not working After Update?
The primary & only one reason Behind, Windows 10 Brightness not working is due to missing of Display Drivers in Windows. I know you have updated Display Drivers in your old version of Windows. But as you know Windows 10 is entirely different from Windows's previous version, and that's why driver requires to the hardware in Windows 10 is Different. And when you upgrade your system, windows start trashing all the drivers due to new system update because it requires new drivers.
What is Drivers in Windows?
A driver is a group of files or some command lines that enable one or more hardware devices to communicate & Interact with the computer's operating system. Without drivers, the computer would not be able to send and receive data correctly to hardware devices.
To make brightness start working on Windows 10, you need to install and download corresponding Display Drivers which trashed or deleted during the system update. If you are using Intel or AMD processor, then you can directly download by going their website, and you can install them manually. But If you are confused between many drivers version, then you don't need to worry. You can update using Device Manager, and after that, you can fix Windows 10 Brightness not working issue.
How to fix windows 10 brightness not working
To solve this problem, we need to Open Device Manager to Update Device Driver, to open device manager Right click on Start button in Windows 10 & click on Device Manager Option.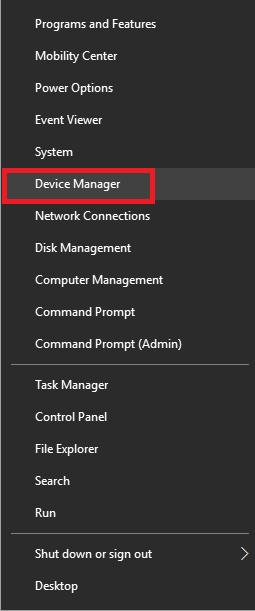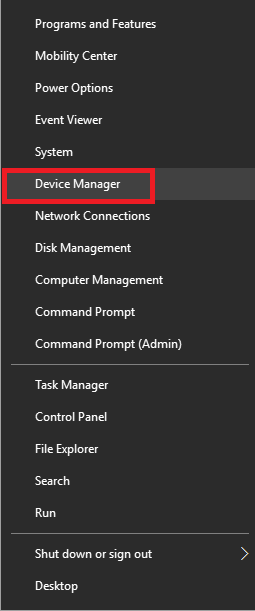 If you are using any other version of windows and facing the same issue then to Open Device Manager first press Windows + R hotkeys. Then Type "devmgmt.msc" and press enter.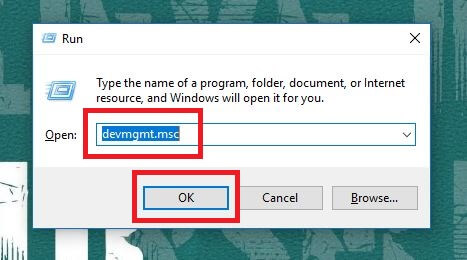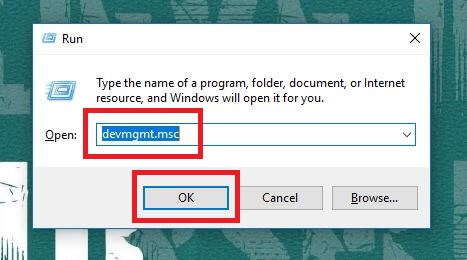 Now on Device Manager Window Locate  Display adapters section.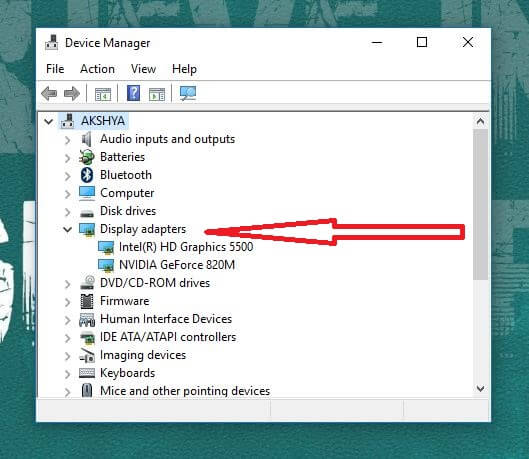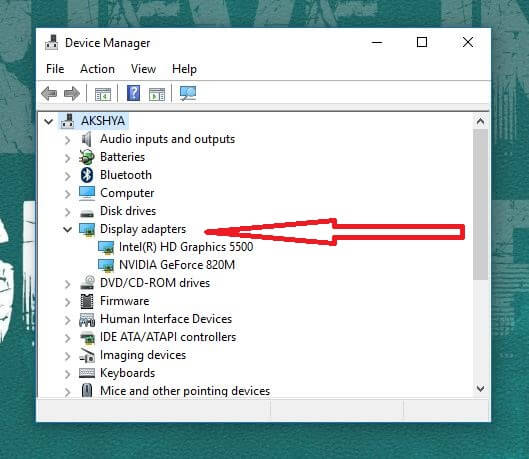 Now Expand it and Right click on Installer Driver, and select Update Driver Software.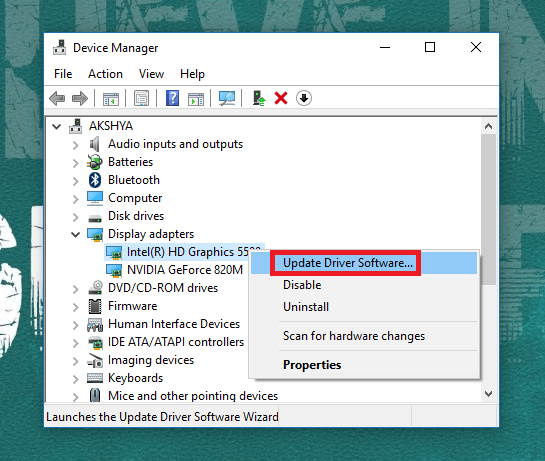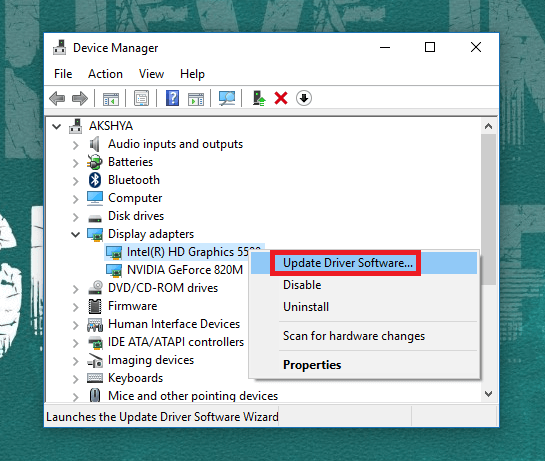 Now on Next Windows it will ask you two option, But If you upgraded Windows and facing this issue, then Driver software is still on your hard disk. So choose Browse My Computer for Driver Software.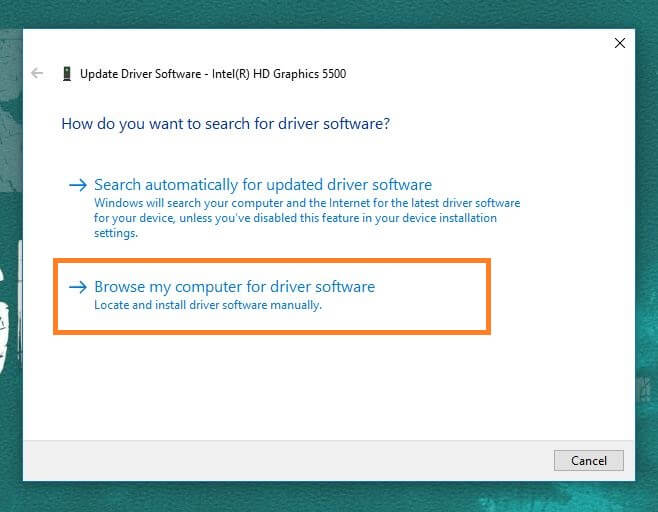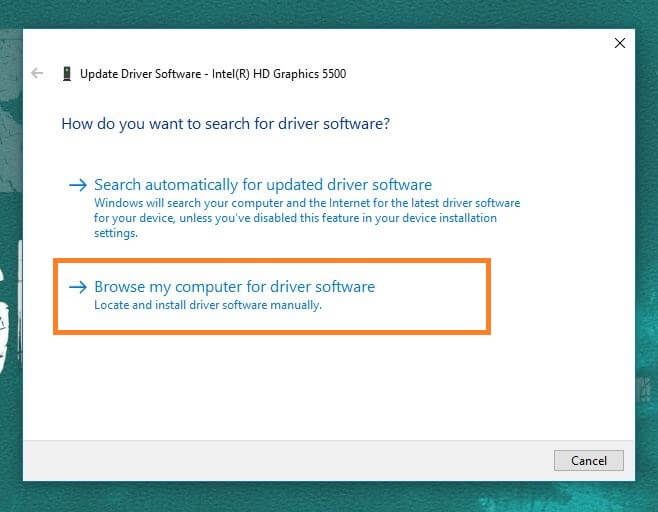 Now If there is many updated version available of your Display Driver then on Next Windows choose Let me Pick From a List of Device Drivers on my Computer.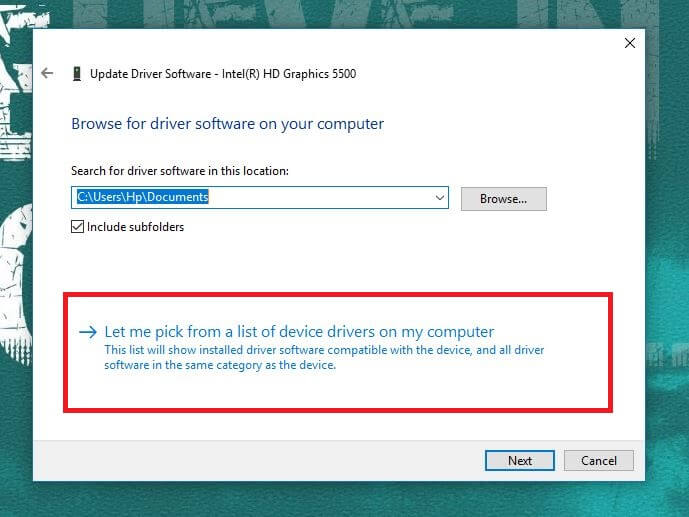 Now as you can see in Below Image there is three Driver Available but am choosing Latest one. Choose any latest Driver to Identify Latest Driver simply Check release Date.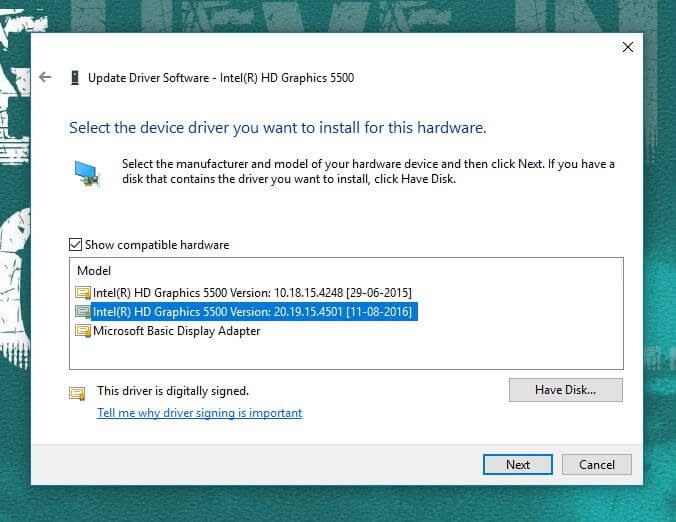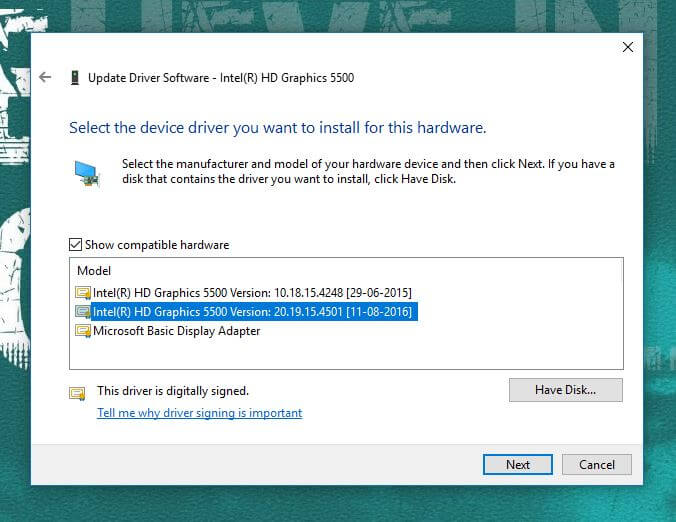 Now Just Click on Next Button, Now Driver will start Updating Automatically. It takes few Minutes. Your Screen will go black for few seconds Don't turn off your Computer.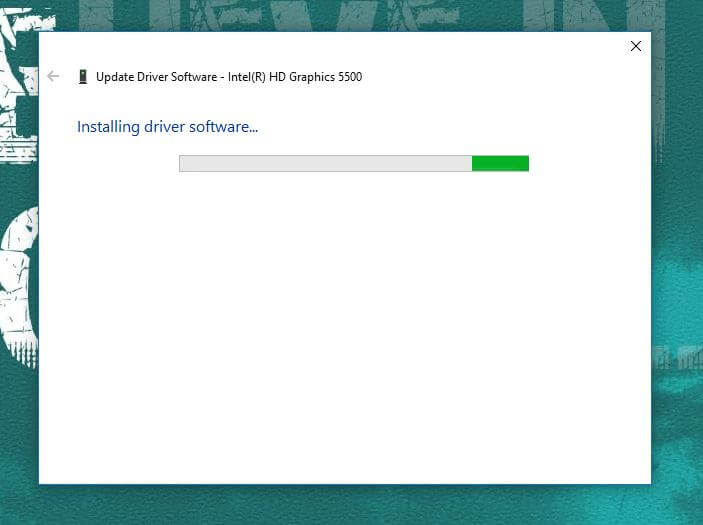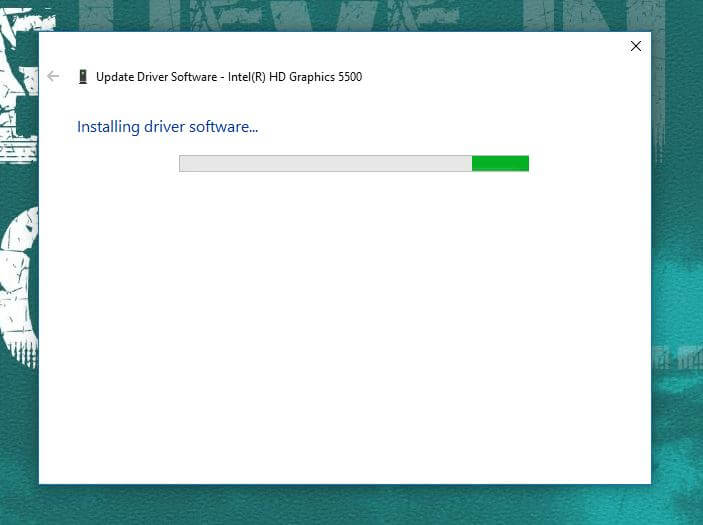 After Updating the Driver Now you can Control your Computer Brightness. It is the workaround to Fix Windows 10 brightness not working Issue. If you still facing any Issue Regarding this Issue you can comment.
Read Also – How to Stop Auto Updates in Windows 10