With the proliferation of messaging & social media, mobile users spend most of their time typing messages or captioning posts to friends and family. Font apps have emerged to personalize texting and make it more fun for users. With hundreds of font apps available in app stores today, what makes one app stand out in the crowd? Read on to find out how the Fontmoji app is breaking barriers in the app market.
Enjoy Crazy Fonts with Fontmoji App
Fontmoji is a live font sticker app that allows users to create 'Fontmojis' using ridiculous color font styles to be sent in chat, or placed on top Instagram and Snapchat Stories. The font styles work in real-time, giving users a truly personalized experience.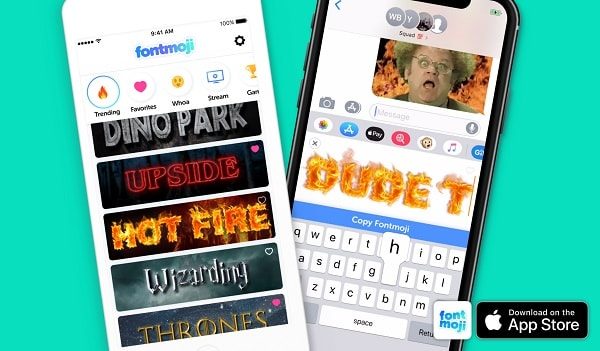 The Difference: Exciting New (Color) Fonts
New color font technology has allowed for fonts to be much more rich in color and texture. Fontmoji is jumping feet-first to develop mobile products bringing this color font technology to messaging and social media.
The Fontmoji app currently offers around 90 font styles that are truly eye-catching and entertaining at the same time.
The Fontmoji styles range from Valentines Day heart fonts, various kinds of floral font styles, and even iconic font styles inspired by famous tv shows and movies.
Some Fontmoji styles also include unique backgrounds, ranging from confetti backgrounds to assorted iconic emoji faces.
Make the Most of Your Text
There's a lot of users can do with the numerous font styles that are available in the Fontmoji app. Users can find customized font styles relevant to holidays ranging from New Year's to Christmas, which in itself shows off the creativity of color fonts. The Fontmoji app also allows users to type out in any of these fonts to then send as a Fontmoji sticker in any chat. Additionally, they can caption photos to be shared on Instagram and Snapchat. The built-in social sharing to Instagram is particularly handy, allowing a Fontmoji to post directly to Instagram in two taps. We hope they will add the same for Snapchat soon!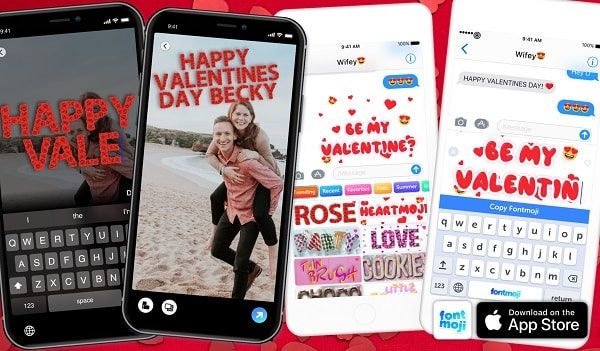 Funny and Entertaining.
In a world of popular font apps like Font Candy and photo editing apps like Over, the Fontmoji app truly stands apart for the rich expressiveness their app offers. With exceptionally high-quality font styles, the Fontmoji app is funny and highly relevant to day-to-day moments at the same time. Want to experience some amusing moments with your friends and family? Then visit the Apple app store today and try out each font style for yourself – you are sure to make your words 10x more fun!