After Buying an Android Smartphone First thing we all do is Customize Our Screen. First we Customize Our Apps Accordingly Our Uses then we start Changing Wallpaper. Every Smartphone comes with some pre-Loaded Wallpaper. But After Some time those wallpaper started looking old to Us. And we want Daily New Wallpaper. 70% Android Users uses Google Images to find some Unique & Eye-caching Wallpaper. But If we found some Good Wallpaper then Maybe it does not fit on our Screen Size. And the other thing everyone does not have enough time to search wallpaper.
As you Know In Windows 10 a Feature Available that Automatically changes Daily New Wallpaper By Using Bing. Think, If we get that type of Feature in our Android Device then Our device may look new Everyday. Previously there was not any app available But Now Google Launched an Awesome App named "Wallpaper" that Change Wallpaper Daily & we can also change By Ourself if we want.Here's am telling you where to find the app and how to use it to get a fresh wallpaper each day, both for the home screen and the lock screen of your Android devices.
Install the Wallpaper app from the Google Play store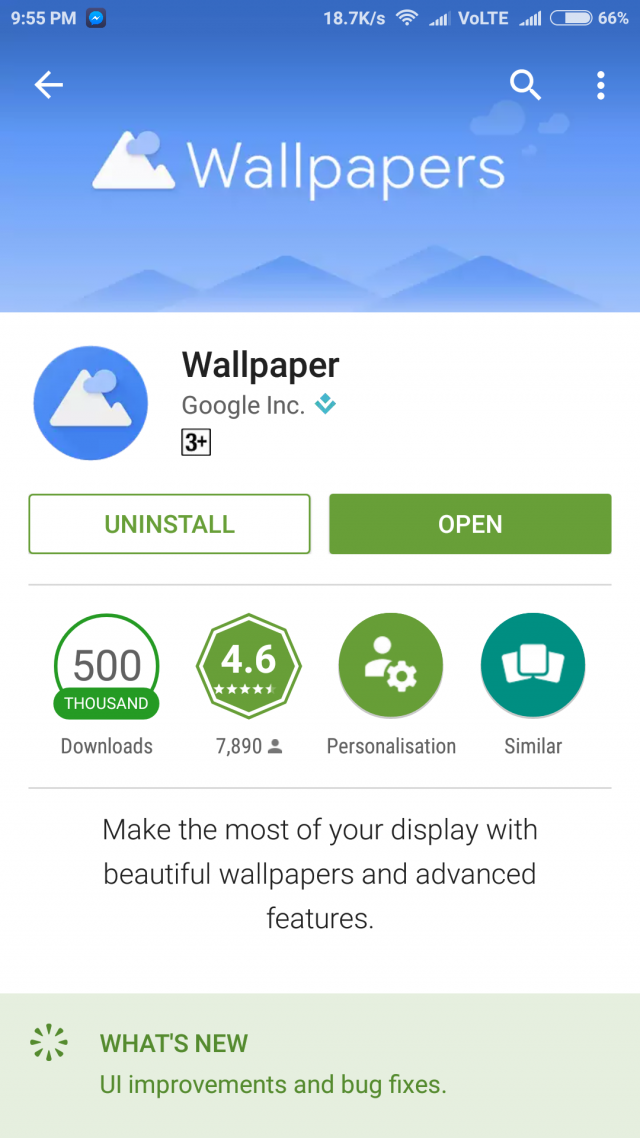 This App is Officially Launched By Google. That's Why You can Directly Install From Google Play Store.
After Installation Open App By Using App Drawer.
* How to use the Wallpapers app to set a custom wallpaper
When you open the Wallpapers app, you can browse its gallery of pictures using the available categories: my photos, on-device wallpapers, earth, landscapes, cityscapes, life and textures.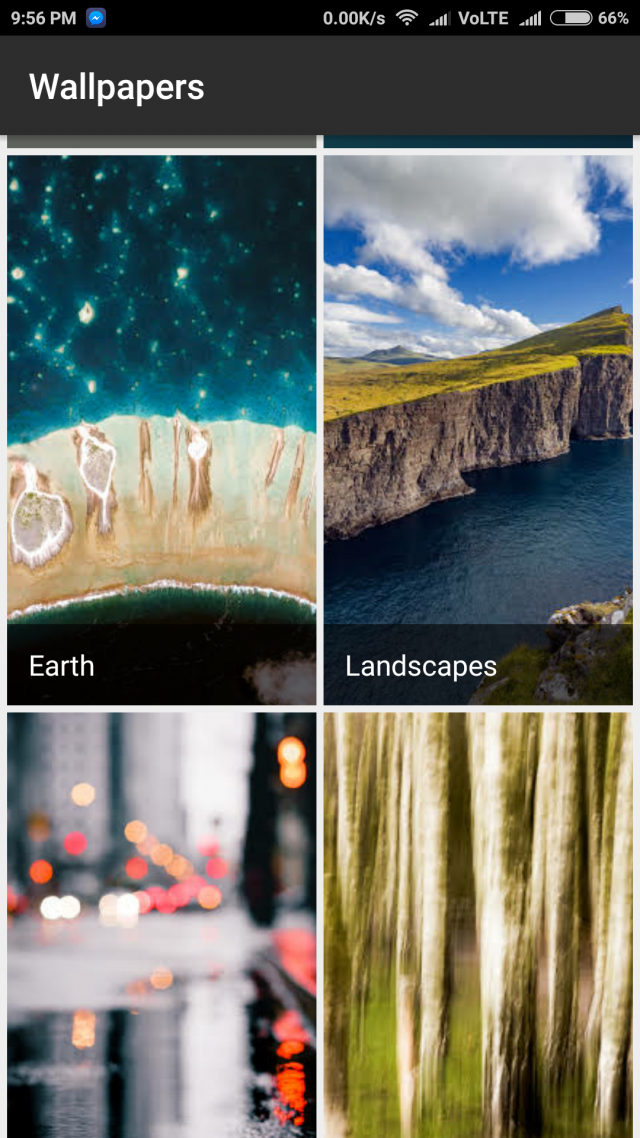 Now Open Any Category. Here am Selecting Cityscapes, Now You can See All Wallpapers preview Click on any Wallpaper.
Now You can Find Set Wallpaper Option in Upper left Corner Click on It.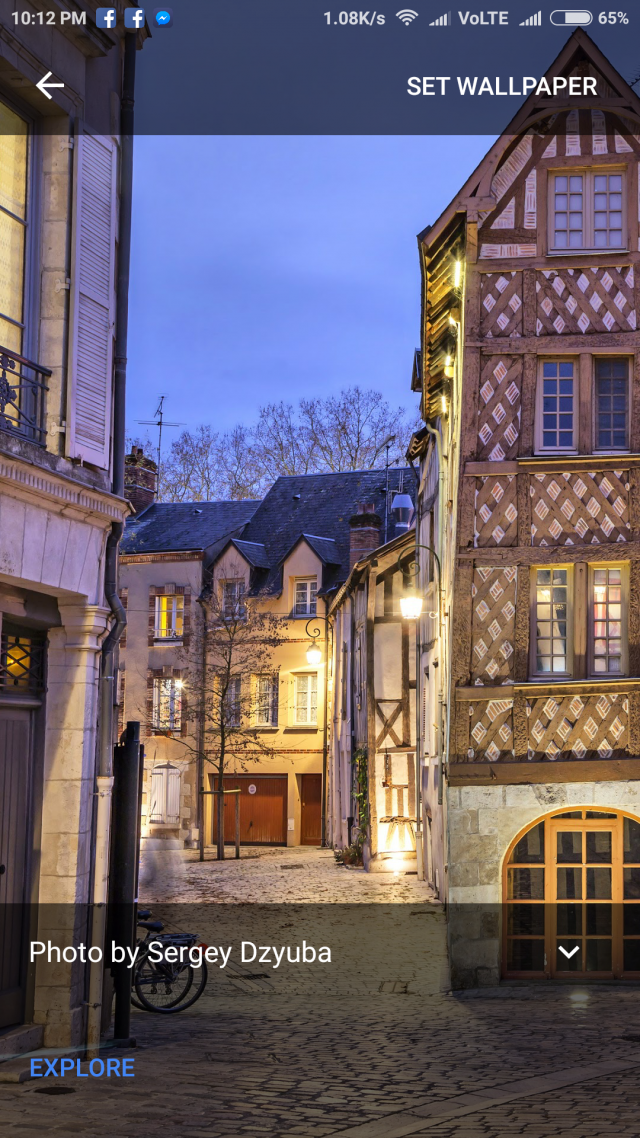 Done Custom Wallpaper Set Successfully & Best Part it will Fit automatically on Your Home Screen.
*How to Get Daily New Wallpaper in Android Device From Google.
After Opening App Simply Choose Any Category.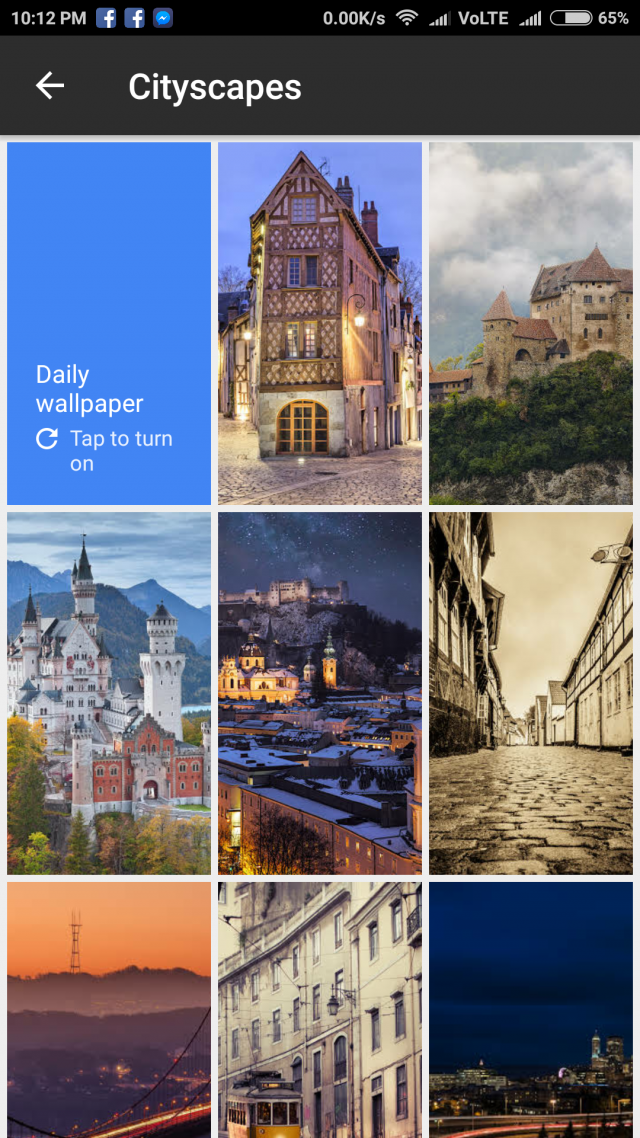 Now On Upper Right Corner You can Find "Daily Wallpaper" Option Just tap on it.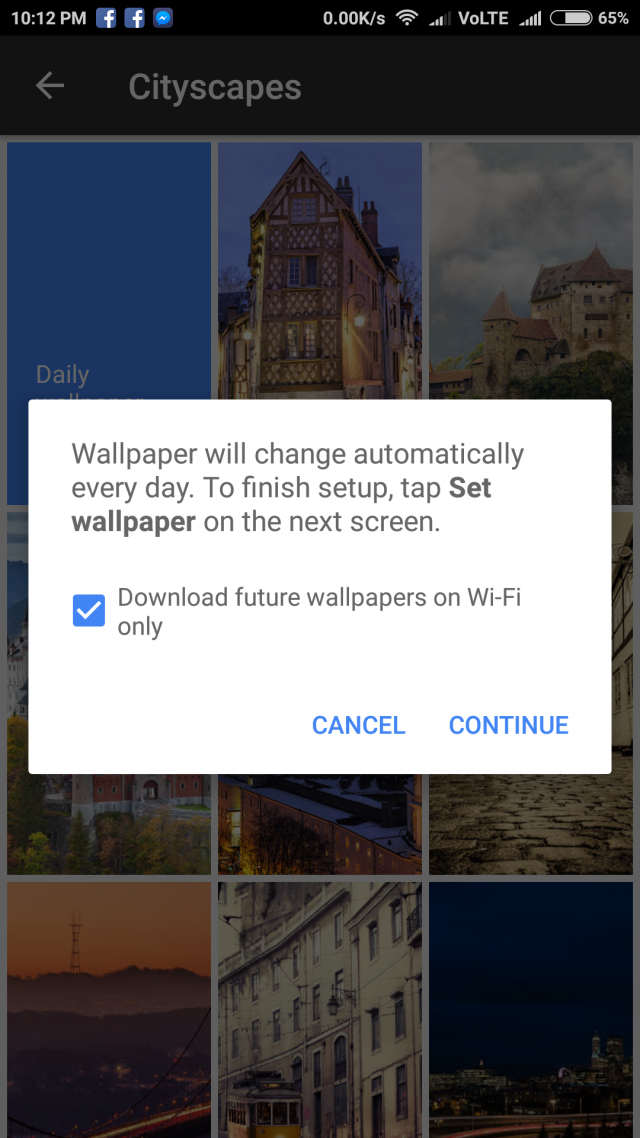 Now Click on Continue.
Now Daily wallpaper will change Automatically If you want to set custom wallpaper then also You can set Easily by following above Steps Thank for reading Please Share this article on Social Network & Help me in growing Blogging World 🙂