MIUI 9 features & Release Date – Are you using a Xiaomi device, then you must be waiting for MIUI 9 Update or maybe searching for MIUI 9 release date. Previously many sites and blog were spreading rumors about MIUI 9 update. And if you search for "MIUI 9" on a search engine, you"ll get numerous fake information. But now MIUI forum senior member officially announced MIUI 9 release date.
MIUI 9 Release Date & Eligible device List.
MIUI 9 Developer ROM Public Release Timeline
1) August 11th, 2017
MIUI 9 China / Global Developer ROM for Mi 6, Mi 5X, and Redmi Note 4X Qualcomm 
will be released to the public!
2) August 25th, 2017

MIUI 9 China
Developer ROM for 
Mi MIX, Mi Note 2, Mi 5, Mi 5s, Mi 5s Plus, Mi 5c, Mi Max 2, Mi Max 32G, Mi Max 64G/128G, Mi 4S, Mi 4c, Mi Note Pro, and Redmi 4X 
will be released to the public!
3) From late September, 2017

MIUI 9 China ROM for 
all the other Xiaomi / Redmi devices (except Mi 1/1S and Mi 2A) 
will be successively released to the public!
MIUI 9 features.
Everyone excited to know about MIUI 9 features which are coming with MIUI 9 update. Because xiaomi introduced many advanced and useful features with its MIUI 8 update. So today in this article am going to tell you about what features you can expect in MIUI 9 update. And am sure we will definitely get these features with MIUI 9 latest update which is coming on 16th August 2017 or maybe before.
Split – Screen.
Recently on MIUI China forum, someone shared an MIUI 9 screenshot which shows split – screen feature icon. So it's confirmed that you're getting Split Screen feature with MI new update. By using this feature you can divide the screen into two part and run two apps simultaneously on the same screen. Check the screenshot for better understanding, it is very useful feature for everyone.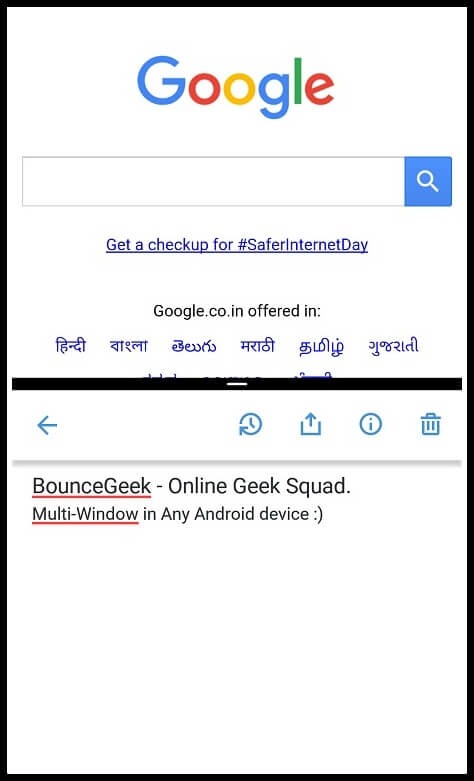 This MIUI 9 features first introduced by Google in its nougat ROM so everyone was expecting in MIUI 8 nougat ROM. But unfortunately, MIUI doesn't include this feature in nougat update that released last month. If you're waiting for MIUI 9 only for this feature then you don't need to. Because you can get the
Multi-Window
feature on any android device.
Multi – Window Mode / Picture in Picture Mode.
This feature is not confirmed yet but you can expect this feature very soon in MI new update. Maybe this feature doesn't come in first MIUI 9 update, but later you'll definitely get this cool feature. By using this feature you can run multiple windows at the same screen similar like we run on windows.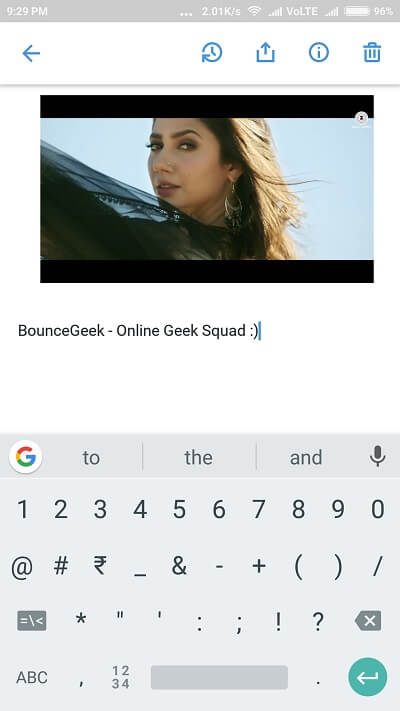 The picture in Picture Mode is somehow similar to Multi-Window the only difference is you can watch videos while doing other tasks. Although if this feature doesn't come with MIUI 9, still you can get another feature which is similar to this feature. Known as Play YouTube videos in the Background  on any Android device.
Some Small but very useful MIUI 9 features.
Doze Mode.
Doze mode is for battery performance optimization and it is gonna be very useful MIUI 9 features. This feature first introduced by Google for its pixel smartphone in marshmallow updates. Doze feature is going to changes deep in the operating system that can allow your phone to get better battery life.
You want to run only useful apps while not using a smartphone and want to shut down completely other apps? This is what Doze Mode does when you're not using the smartphone it will enable only high priority apps and will close not in use apps. You can get one hour screen on time with just 10% battery, the feature is similar like Greenify.
Doze feature will definitely gonna fix Android OS Battery Drain issue. Hopefully, we will get this feature in MIUI 9.
Quick Reply From Notification Bar.
This is a very useful MIUI 9 features till now you can reply without opening the app. Quick Reply feature is introduced by Google in its nougat 7.1.1 update. So we are getting MIUI 9 with nougat update so we can expect this feature. To use this feature all you need to do is open notification bar and then pull down notification to expand. You'll able to see reply option just click on it type the message and then hit send.
Changes in MIUI / Better RAM management.
Recently someone shared MIUI 9 leak UI images but few days before MIUI senior member confirmed it's fake. MIUI is famous for its current UI that we can see in MIUI 8, but we can expect some changes in MIUI 9. Like icon and animation changes in MIUI 9 with good notification & status bar changes.
MI is famous for its RAM management and we have seen lot's of improvement recently in the newer update. Hopefully, in MIUI 9 you can expect much better performance in its UI.
That's all folks, hope this article cleared all you doubt about MIUI 9 release date, MIUI features and most important "is your device eligible for MIUI 9 update or not". If still, you have any doubt feel free to comment. I will update all expected features whenever MIUI 9 release in India.