Having completed the game and wanting to share your emotions, tell about the pitfalls that weren't discovered in the early reviews, give other players the opportunity to try a new game with you — these are the main reasons for creating a gameplay video.
Game streaming is a great way to have a good time. You can also gather like-minded people in order, for instance, to play some games together (viewers will comment on your actions and help with advice). Agree, it's much more fun and interesting than if you played as usual on your PC!
Today, gameplay videos are a very effective way to gain popularity on Twitch or YouTube and even make good money. A computer and a working gaming microphone are all that a beginner or seasoned streamer needs to record gameplay.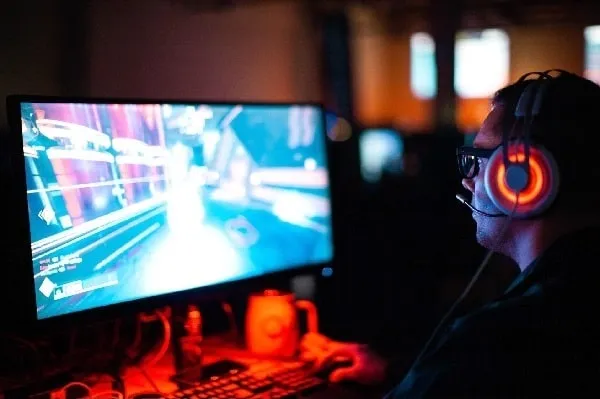 In our article, you can find more information on how to make gameplay videos and start your journey in the world of game streaming.
Record and Produce Gameplay Videos
Gameplay is a video of someone playing a game and commenting on it. There are two ways to record gameplay videos — take screenshots or record a screen. In the article, we will tell you how to start streaming games.
Choose A Game To Stream
There are many factors to consider when starting a streamer's career. You should not choose the most popular games to stream, as you risk getting lost among the plethora of similar content and wasting your time. In addition, there are a few tips to focus on when deciding which game to choose to start making gameplay videos.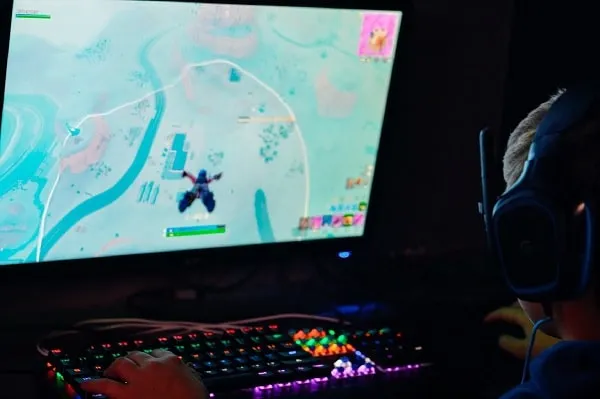 First of all, select a game that you really like, are passionate about, and love to play. If you are not having fun, then the audience will easily notice it and are unlikely to continue watching the stream and return to your channel. Furthermore, pay attention to the chat. If the chosen game is preventing you from interacting with viewers, it might be time to switch to something else — at least until you gain a large audience.
Choose A Video Capture Software
Numerous developers often hold creative contests, some of which concern video creation on a given topic using particular video game fragments. In such cases, it's crucial to know how to make gameplay videos.
As a result, to record gameplay video, edit it and upload it on the web, you need at least a screen recorder. For high-quality video capturing, there are not so many worthwhile programs. Therefore, the choice of a program for recording gameplay should be given special attention. However note, that this recording you may create for personal use only.
Choose The Necessary Game Equipment
The camera is an indispensable device for game streaming. The webcam image also allows the audience to observe the player's emotions and direct reaction to the situation, which provides the video with an authentic and fascinating atmosphere.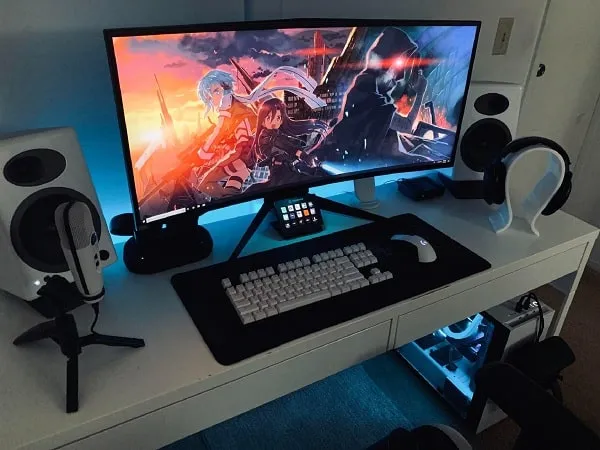 It's also worth considering that webcams are equipped with the most standard microphones suitable for simple video calls but do not provide high-quality sound when recording streams. Therefore, most professional streamers use audio devices separate from their webcams. Moreover, record gameplay means communicating with your audience. Your voice is your main tool to stir emotions and engage viewers. Therefore, be sure to purchase a satisfactory gaming microphone.
Make Sure Your Internet Connection Is Fast
Video game lovers should take care of the PC configuration in advance. No less important is the choice of Internet tariff. But to choose it correctly, you should know in advance what Internet speed is needed for online games in 2022. These indicators are especially critical for record gameplay.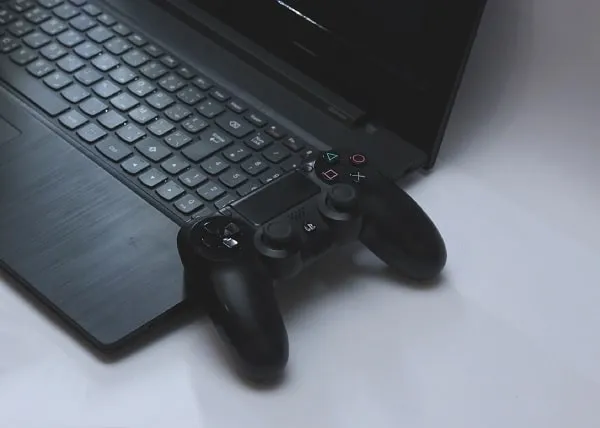 When recording gameplay, you will use various programs for communication, streaming (the same OBS Studio), different gameplay settings, and so on. But such utilities demand more Internet resources from the computer. So if you decide to use them, keep a few more megabits of speed in reserve. Otherwise, you will experience discomfort during the game (lags, freezes, and so on).
Try not to focus on the "declared" speed indicators from the provider. Always check the quality of the network yourself and speed up the Internet if necessary — regardless of whether you will create a gameplay video on a PC or PS4.
Select Video Editing Software
The competition in the video editing software market is quite aggressive. And there are many options available to you as a consumer. That is good for you. But the main disadvantage is that it's a challenge to find the program that is right for you and meets your needs.
Choosing a video editor depends on many factors. We need to write one more article to describe all of them. In short, it's necessary to take into account not only the program functionality only but your PC characteristics. The interface, rendering time, audio editing features, and export from the program to the cloud are meaningful for many users.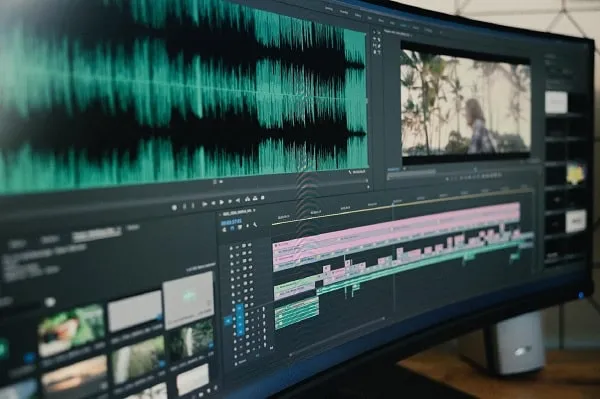 It's worth noting that now even cheap or free video editing software contains those features and options that used to be only in professional software. And often, the main differences among such apps are their design. To choose the right video editing software, you need to know exactly what the developer offers with each feature and how that feature will help you create gameplay videos.
Pick Audio Editing Software
An audio editor is a special program for creating, modifying, and improving digital audio. In order for your gameplay video not to look only but sound high quality, you will need to learn how to use such audio editing software. To create and edit audio tracks, you can download any available app — today, there are numerous such offers. They make it easy to create quality content for different purposes.
Free audio programs have enough functionality to edit and create amateur audio files. They make it possible to process and record audio without the cost and studio equipment. In addition, you can cut the desired fragments, improve the sound quality, and download finished files in the desired format.
Summing up
It's extremely challenging to be authentic during the whole video. There may be awkward moments of silence or, conversely, unnecessary and inappropriate comments at the most inopportune moments. Answering the question "how to make a quality gameplay video?" people forget about one more critical detail — drawing up a plan, script, or scenario.
You must build in advance at least a general plan of your speech. The narrative script should be similar in structure to any story and include an introduction, body, and, accordingly, conclusion. Don't upload a video if you think it's boring. Be ready to record it one more time or think about new comments.
Furthermore, if you use subtitles instead of voiceovers, make sure they are easy to read. It should also be ensured that the viewer has time to read them. Making a gameplay video is not so difficult. The main thing is that you have a passion for this. We wish you the best of luck!