Starting their own clothing business used to be a pipe dream for most fashionistas. However, the e-commerce industry has made it possible for ordinary people to pursue this dream. While anyone can launch an e-commerce business, not all of them can succeed in the industry.
The online clothing industry rakes in billions of dollars every year, and its value is predicted to reach $713 billion by 2022. There are a lot of opportunities for anyone interested in getting into the industry, but opportunities do not guarantee business success.
A successful online clothing store starts with finding your niche and products, creating your brand and site, and ironing out every aspect of the business, from production and operation to fulfillment and customer service. That said, here a few essential tips to keep in mind before starting your own fashion business.
Tips to Start Your Online Fashion Business.
Choose Your Niche
The clothing industry has many, many niches. You need to find your own apparel niche to identify your target market, choose what products to sell, and establish the identity of your brand.
For a small and emerging clothing business, it helps to choose a hyperspecific niche. That way, you can zero in on your target market more easily and focus your resources on developing your specialized product line and marketing campaigns toward that niche market.
When choosing a niche, it's tremendously important to look beyond your passion and interest. Consider the earning potential and your opportunities to stand out in that niche.
Choose Your Business Model
Now that you've found your niche and identified your target market, it's time to choose your clothing-store business model, which is how you're going to produce and fulfill orders. There are four types of clothing-store business model, each with its own advantages and disadvantages:
Print on demand. This model involves buying blank garments and printing your own logo or design on them. This model requires a small capital and little amount of work with everything being automated. In exchange, the print-on-demand model has a lower profit margin and does not allow many opportunities to customize and get creative with your clothing line.
Custom cut and sew. If you want to take charge of production (including designing, manufacturing your products, and fulfillment), the custom cut-and-sew model is for you. This model gives you all the freedom to choose the materials, designs, and products you're going to use, as well as the fulfillment strategies of your business.
However, all these require a huge up-front investment and a lot of time and effort to organize every detail.
Private label. This model is for those who want more freedom to customize but don't want the work and have the budget for custom cut and sew. When you use the private-label model, you buy clothing items without labels and add your own custom design and attach your label on them. You can buy items in bulk and negotiate prices, which saves a lot of money, but you will need to deal with arranging your own fulfillment plan and inventory.
Dropshipping. With this model, you don't need to stock up on products, manage your own inventory, and fulfill orders. Instead, you buy items from a third-party wholesaler, who ships the products straight to the customer. The downsides are your products are not unique (and maybe many stores selling the same clothes), and you have very little control over your supplier. If your supplier can't meet orders, you will have to answer for their failure.
Conduct Research on Suppliers
You will need suppliers that will provide you with your products and packaging. For custom cut-and-sew businesses, they will need a different supplier for their raw materials and a manufacturer that will create their clothes unless they do the production in-house. In which case, they will need to create their own factories, buy equipment, and hire workers, which will take a lot of money.
When looking for suppliers, find those that are reliable and can offer a reasonable price. The supplier must be able to deliver their promises and meet demands on time. Moreover, they must also consistently produce value-for-the-cost products using quality materials.
For drop-shipping stores, the supplier's reliability is vital to order production and fulfillment. The other party is responsible for getting the product to the customer's hands, but all the blame will go to you if the customer does not receive the item.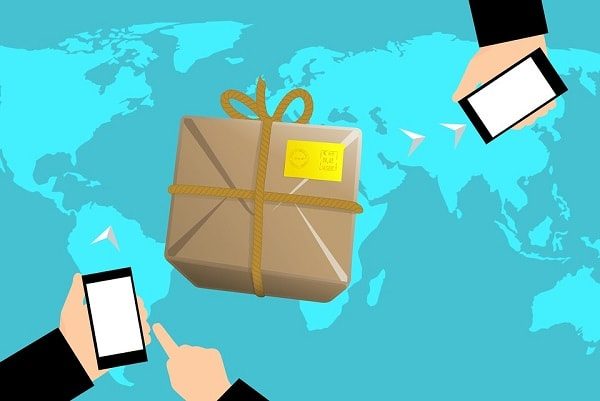 Aside from product suppliers and manufacturers, you also need to find a packaging provider that suits your business needs. Before a product gets to the customer, it goes through many different hands and warehouses, which means there's a big chance that the item may get damaged.
That's why you should choose a provider that has secure and fulfillment-friendly packaging and allows customization. Customizing your packaging is one way you can make your business stand out in the saturated e-commerce market.
Craft Your Business Plan
There are several steps involved before you can launch your online clothing business. Every step you take, from the conceptualization and planning the business to fulfilling orders, should be outlined in your business plan.
Your plan is the blueprint of your clothing store, and it should list the following details:
A summary of your business: describes the history of the organization, nature of the business, its purpose and goals, what it offers, and what makes it unique
Market research: includes analysis on the industry, market, and biggest competitors
Products or services: what the business is offering
Business model: print on demand, custom cut and sew, private label, or drop shipping
Fulfillment strategies: how you're going to deliver products or services to customers
Marketing strategies: how you're going to promote your business and drive traffic to your site
Create Your Website
With all the details covered, it's time to do the real work that is building your online clothing site. There many qualities that a website should have, but user-friendliness and mobile adaptability are at the top of the list.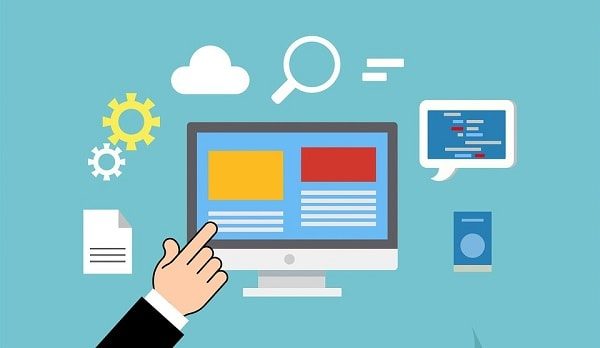 Don't worry if you know nothing about building a website. You can use an e-commerce platform to get a domain and build your online store. An e-commerce platform can provide you with tools that will help you run your business.
Put the focus on the user when choosing the design and function of your website. You don't need to have a perfect website right away, but you must have one that's fast, accessible, and easy for customers to use.
Drive Traffic to Your Site
There are several ways to drive traffic to your site, but the most effective strategies are SEO, content marketing, social media marketing, email marketing, PPC, and influencers. In the e-commerce industry, digital marketing is essential for a successful online business.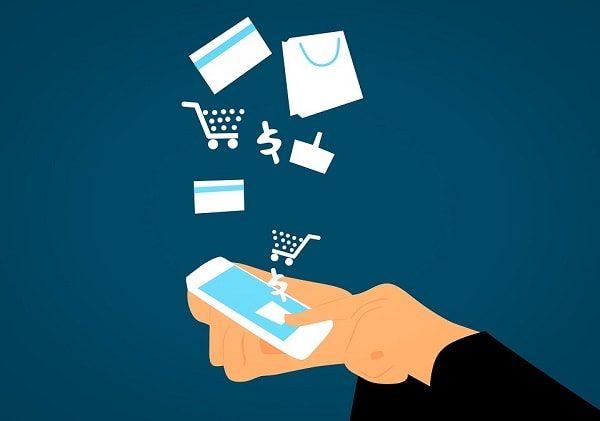 Building your social media presence is a good start to reach your target market and generate more traffic for your site. Creating a social media account is free and simple, and there are tons of opportunities to find potential customers on these platforms.
Get familiar with the different types of digital marketing strategies, and learn how you can use them to drive traffic to your e-commerce site and increase your sales.
Wrapping Up
Many fashionistas dream of starting their own clothing business. Years ago, it would take a lot of money, which most people don't have, to launch their own business. But with the development of e-commerce, ordinary folks can finally have a piece of the success cake too.
However, a successful online business is not just about building a beautiful website and having lots of followers on social media. It takes a lot of research, planning, organizing, and implementation to launch your site and get established in the industry.