Call Of Duty Warzone is one of the most loved games. Since its launch, gamers have been going crazy after it. It adds some new twists to the Battle Royale genre. If you are a new player, this article is for you. Here, you will find the best five tips to help you master Call Of Duty Warzone. So, keep on reading.
Top 5 tips for Call Of Duty Warzone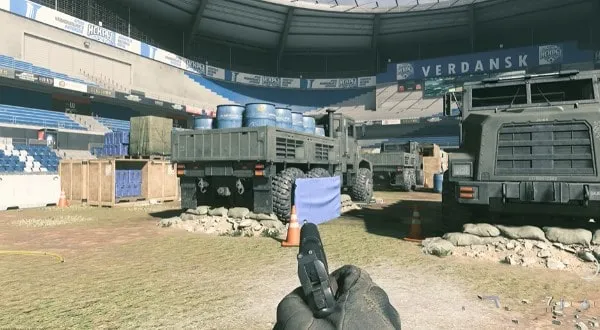 Know about contracts
In Call of Duty Warzone, the load-outs may look costly initially, but the game offers you more than enough opportunities to earn cash. Apart from lucrative loots, contracts will provide you with a good amount of cash upon completion. All these contracts are randomly scattered on the map.
There are mainly 7 types of contracts. The first type is Bounties. Here, a player on the map will be marked as your target. You have to kill the character to complete your contract and gain rewards. If someone else kills your target, you still get some XP as a reward. The second is the Scavenger contract.
To win this challenge, you'll have to find and open three loot boxes. After completion, you will also get an Armour Satchel that lets you hold eight plates. Recon is the third type of contract, which is a bit risky. Here, you have to close down a capture point. You will have to remain still out in the open. This is the best contract for pro players.
The Most Wanted contact is very thrilling. It will make you the target for all other players on the map for three straight minutes. If you survive, you get good rewards, and all dead team members get revived. In the Supply Drop contract, you have to collect some airdrops, whereas Supply Run gives you the task to reach a particular Buy station to gain some discounts.
A final contract is a Secret Contract. This is a random contract that offers you greater rewards. These contracts make this game an objective-oriented survival game and enhance its thrill. If you want to find some 100% Undetected Warzone Cheats, you can check the top gaming websites and buy their packs. You can also find some free tips there.
Resource management
As you progress in this game, you will receive many rewards. Managing all your resources tactfully is very important. Sharing your extra resources is the most important thing. Call Of Duty Warzone is about making a strong team and winning battles together. So, if you have some extra resources, always share that with your team.
Suppose you are fully armored in the team while all other members are weak. You can never win against other teams. That is why after securing yourself, focus on your teammates. If you have extra plates and weapons, let your teammates use those.
Invest your cash
As mentioned above, you can collect cash easily from Call Of Duty Warzone. But players often fail to use their cash properly. Collecting the cash is not the aim of this game. You should invest it strategically.
The best way to invest your cash is by buying weapons and shields. So, whenever you visit a Buy Station, purchase all necessary items and make good use of your cash. Moreover, you can also use your cash to buy back your dead teammates, so spend your cash wisely.
The parachute trick
If you are a beginner, you are less likely to have any idea about this trick. The parachute you use for landing can be cut and re-popped numerous times. So, whenever you are dropping on the map, you can cut the chute, get a speed boost, and re-pop it when the landing zone comes near. When you land quickly, you can shoot players still in the air. This is the best way to secure some easy kills.
Landing zone selection
Where you land on this game matters a lot. If you want to avoid nasty fights, land near the border of the shrinking circle, or even cross the border and stay outside the circle. Thus you can watch other players fight with each other, which eventually reduces competition.
Conclusion
These are the most useful tips which will offer you a better insight into Call Of Duty Warzone. This complicated game can be overwhelming for new players, but do not lose your hope and focus. Keep practicing and use these tips for a better result. Last but not least, keep enjoying this unique battle Royale game.