View saved wifi password – When we connected to a Wifi Network then, we don't pay attention to the Wifi Password and thus when the day passed we forget Wifi Password. Sometimes in Android Devices Wifi started acting up, means Internet stopped working while we connected to Wifi Network. In that case, we all have one way or option to recover the internet that is choose Forget Network option. Now the problem starts here because we didn't remember what was Wifi Password. But If you are using a Windows 10 computer and using same Wireless Network then you don't need to worry you can view saved wifi password on Windows 10.
There can be a lot more reason to why you might want to know your saved Wifi Password for a Wireless network that you have connected or linked in the past. Either your friend intends to know the password for a cafe that you regularly visit. Or maybe for some reasons you want to know friend's home Wifi password who prefer typing it. Hack Wifi Password and view saved wifi password; Both are the different-different thing. When we try to hack wifi password, then we are trying to unauthorized access to a network that we not connected in the past. And in view saved wifi password we try to access a Wireless network that we used in the past or using.
In Windows, you not only can view saved wifi password that you connected But also, You can Get Passwords of Networks that You connected previously. In this article am going to tell you Both. The Geek Hack am going to show you Right now is tested on Windows 10. But It will also work on any version of Windows like Windows 7, 8/8.1.
How to view saved wifi password on Windows 10
When You connected to a wifi Network, Right Click on the Wifi Icon (you can find in Right side of the System Tray). Now you will get two Option-click on "Open Network and Sharing Center."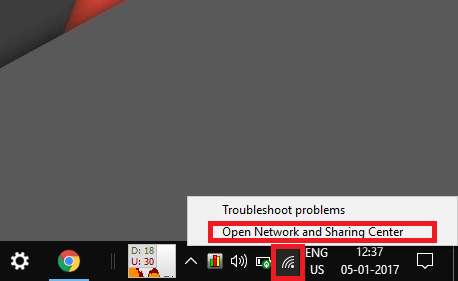 Once Network and Sharing Center open up, It will show you the list of all Wireless or other Network that your computer is Connected to under the View Your Active Networks Section. Now click on Wifi Network (Connections – Wireless Connection Name ) that you want to view saved Wifi password.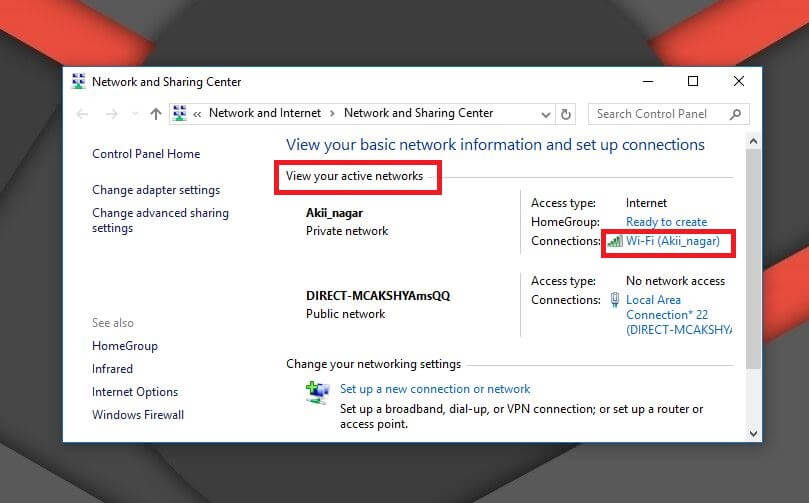 Now when Wifi Status Window Opens up, Click on Wireless Properties, To Show Network Properties of Currently Connected Network. On Wireless Properties Window Click on Security Tab.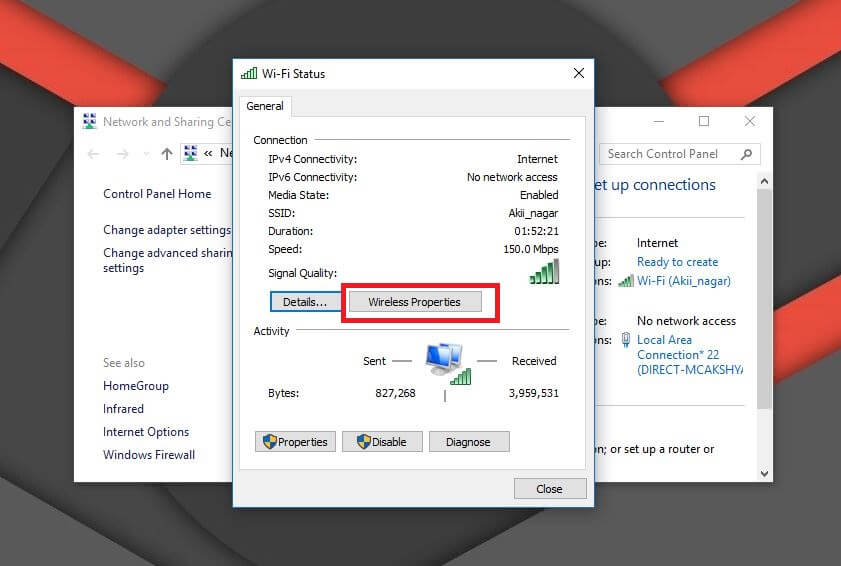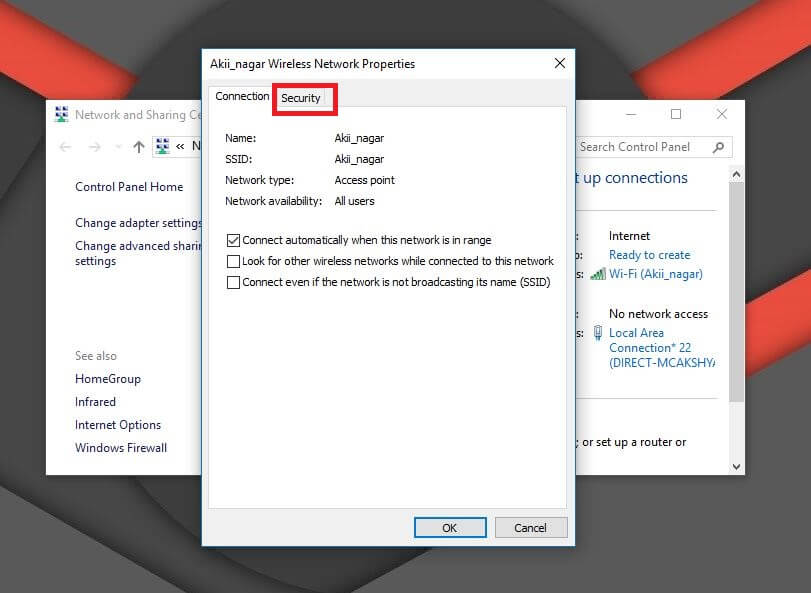 Now you can see Network Security key, but It's Hidden to View saved Wifi Password and Make it visible Click on Show Characters. Do not Change any Properties or Password here it will mess up your Wifi Network.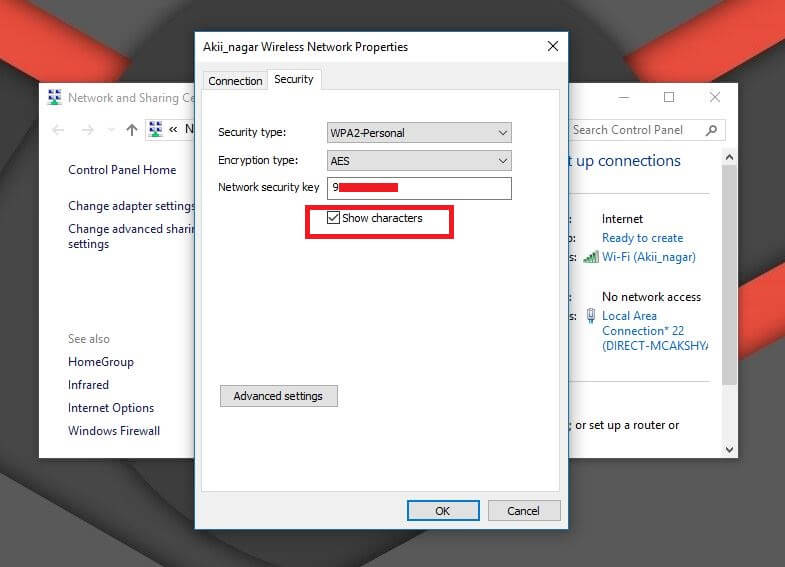 That is the easiest solution to get the password off to the network that you are currently connected. But What If you connected to a Network in Past and not Connected anymore. Still, there is a Hidden trick to Know Wifi Password.
How to View Passwords of Networks You Were Connected Previously.
To View Previously connected Wifi Network Password Right Click on Start Buton in Windows 10, Now Click on Command Prompt (Admin). This option will Open CMD (command prompt) and allows you to provide any Command to your computer.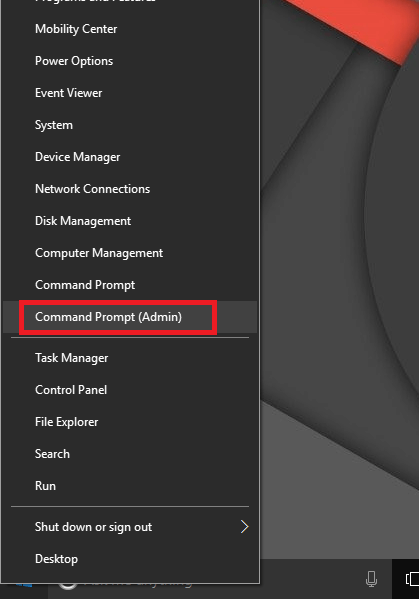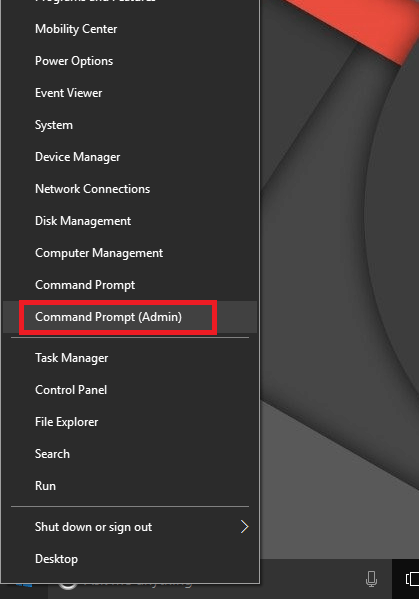 Once Command Prompt opens up with Admin Access Type "netsh WLAN show profiles" and Press Enter. It will Show you all Network and their SSID name that You Were connected Previously.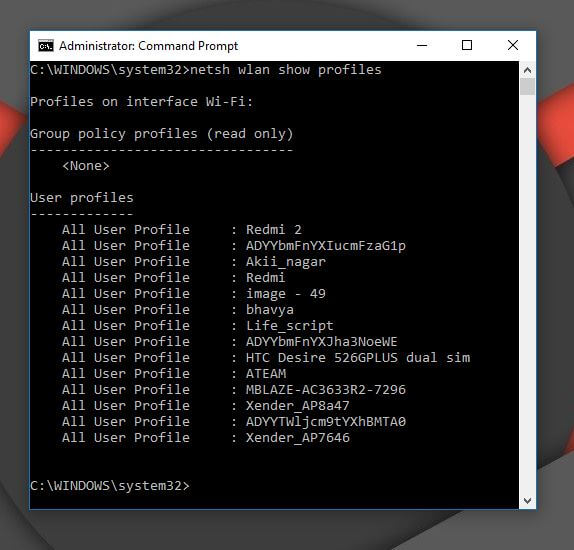 Now Type Next Command "netsh WLAN show profile name="Profile-Name" key=clear." Here Profile Name Should be the Name of Wifi Network you wish to Know the Password.
For Example = netsh WLAN show profile name="Redmi" key=clear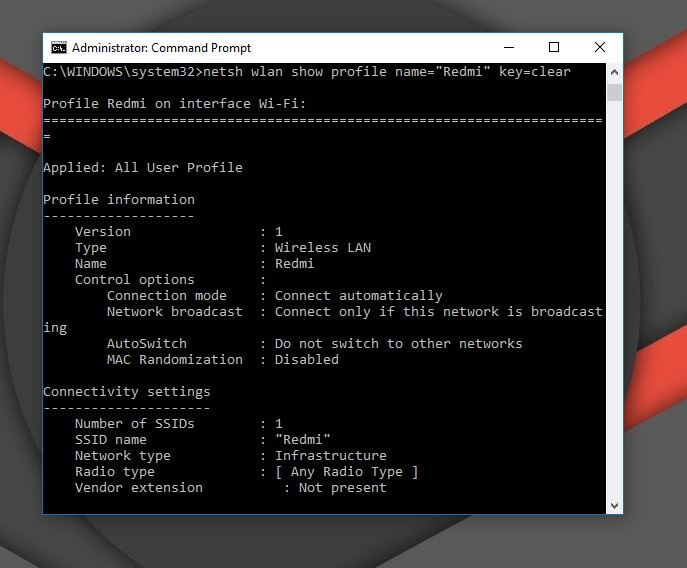 Now Scroll Down little bit and under Security Settings you can see Key Content.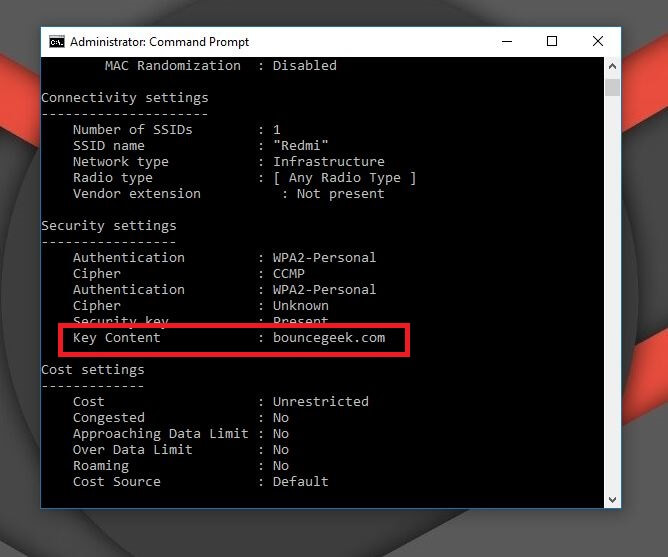 That's all Key Content Value is your Wifi Password.
Conclusion
So that Was How to view saved wifi password on Windows 10 and How to View Passwords of Networks You Were connected Previously. Maybe there are many ways to do that, But according to me, these are the best way. If you are getting any issue while following this guide, you ca comment. I will try my best to solve your Issue.