The best way to keep our windows computer safe from unauthorized access is Microsoft account password. If you ever used windows 7 and older version then you know, It's your choice to keep your computer secure with the password or not. But, After windows eight launch, Microsoft added Microsoft account login page instead of local windows password. And now it does not allow windows 10 login without Password. You can remove Microsoft account the but still you need to use the local account with Password.
Some reason's to turn off password windows 10.
Sometimes it's quite irritating to again and again type Microsoft password to login into your computer. And if you're the one who flips off laptop screen many times, then you must want to get rid of it. Also sometimes while logging into the computer, it shows your computer appears to the internet. There could be another reason's that force you to delete windows 10 password.
Windows 10 login without Password.
If you're looking for some guide to unauthorized access to login windows ten without Password, then this article isn't about that. This guide is all about to skip windows 10 login screen by using some options.
Windows  8 and older – First, Login into your Windows 10 PC using Microsoft Account Password. Click on Start menu in Windows 8 and older version and search for "Netplwiz".
Windows 10 – And If you're using windows 10 then use Cortana search engine to find out the Netplwiz command. When search results appear, click on Netplwiz command to launch the program.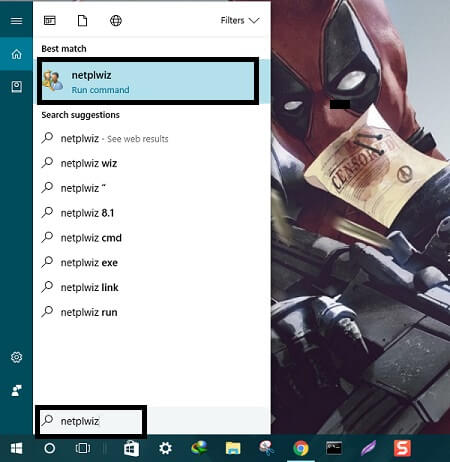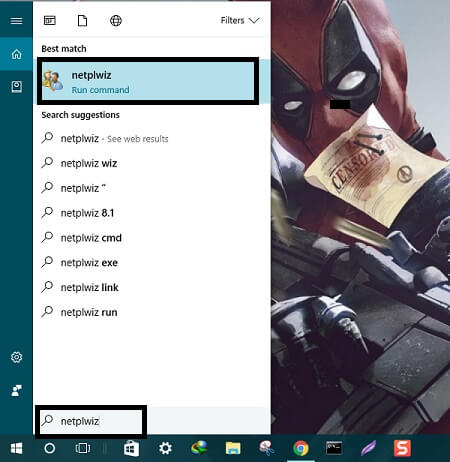 Windows will appear, and it will show you your all connected Microsoft Account. If you want to remove any account you can do that by selecting the account and after that by using delete option. But Windows 10 doesn't allow to delete all account, one Microsoft account must be logged in all the time.
We only want to skip windows 10 login screen so click on your main User account and then uncheck the "Users must enter a user name and Password to use this computer." After that to apply the settings click on Apply, and a Window will pop-up enter your password and then hit the OK button.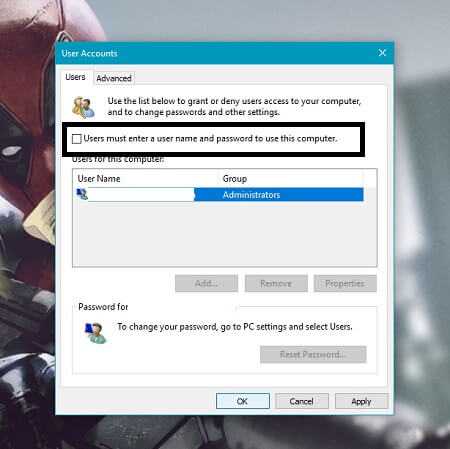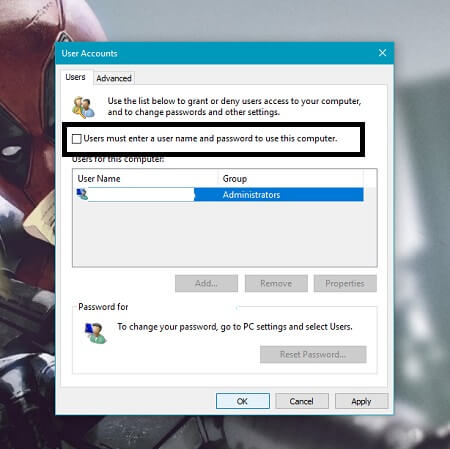 To check you're able to windows 10 login without Password or not restart your computer. If you performed all steps correctly, then it will not ask you again to enter the password to log in. That's all folks, it is the best way to turn off password windows 10.
Is it secure to remove Microsoft Account login screen from the Windows 10 PC?.
Personally, As a Geeky guy, I will never suggest anyone remove security from their computer. Because it will reduce security and chances are high that someone can easily do unauthorized access.
What is unauthorized access? 
In Simple words, unauthorized access means the use of your computer without your permission. Windows 10 login password keeps safe you from unauthorized access, means from the user who doesn't know the password. But if you remove login screen they can easily access your computer without your permission.
Although, If your Windows Home user means you use your computer at only your home. And don't go anywhere then you don't need to worry but if you work in a shared office space then don't remove windows login screen.
Still, want to remove password in windows 10 and want to keep data safe?.
Yes, there is a way to keep your data safe from unauthorized access. Windows 10 login screen keeps your personal data safe at first place but still, you can create a security layer by using File Encryption Software. You can encrypt your all personal files and no one can steal or harm to your personal information.