If you like listening to audiobooks and podcasts. And, if you have a PDF, news article, or book, that you want to listen to on Android. Then, this article will help you to do so.
Google keeps adding new features on Android with every new update. The latest Android OS is capable to do much more things than you're capable to think of. Even, you can now Convert Text to Audio without installing any app from Play Store. In addition, you can listen to the audio, when your phone is locked. And, you can change the narrator as well. Basically, you can convert any text document into an audiobook on Android. Although, if you want to convert audio to Text, then you can use Recorder App, it comes with the Transcript feature.
Yes, there are various ways to Convert Text to Speech on Android. And, we will discuss them all.
Convert Text to Audiobook on Android
Method 1: Use Google Assistant.
Google Assistant isn't only your personal AI Chatbot. It also comes with various hidden features that not many users are aware of. Recently, Google added a "Read aloud" feature in Google Assistant. Yes, this feature is quite similar to Microsoft Edge read-aloud feature.
Once, you ask Google Assistant to read any webpage, pdf, or book. It opens an audio player and starts reading. You can customize playback speed and choose the voice to read. The best part is it does support background playback. This means you can listen to audio when your smartphone screen is turned off.
Moreover, the player will show you the time in which it will read the complete text. And, you can forward and backward audio.
Enable "Hey Google" on Android 13.
Note: Make sure your Android Smartphone and Google app both are up-to-date.
1. Open Settings App.
2. Scroll down and tap on Google.
3. Scroll down and tap on "Settings for Google apps".
4. Tap on "Search, Assistant, and Voice" > "Google Assistant".
5. Tap on "Hey Google & Voice Match".
6. Now, enable "Hey Google". That's it, now Google will ask you to speak a few lines to understand your voice.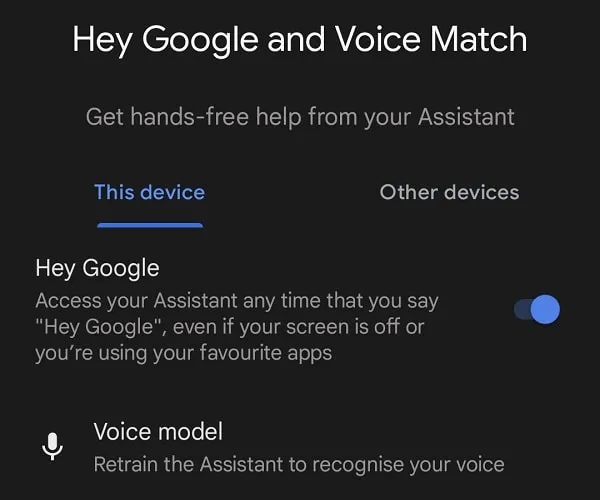 Use the Read aloud feature of Google Assistant.
1. Open the webpage or text document that you want to listen to.
2. Now, just say Hey Google to trigger Google Assistant. And, after that give this command to the Assistant by speaking – "What's on my screen, please read aloud".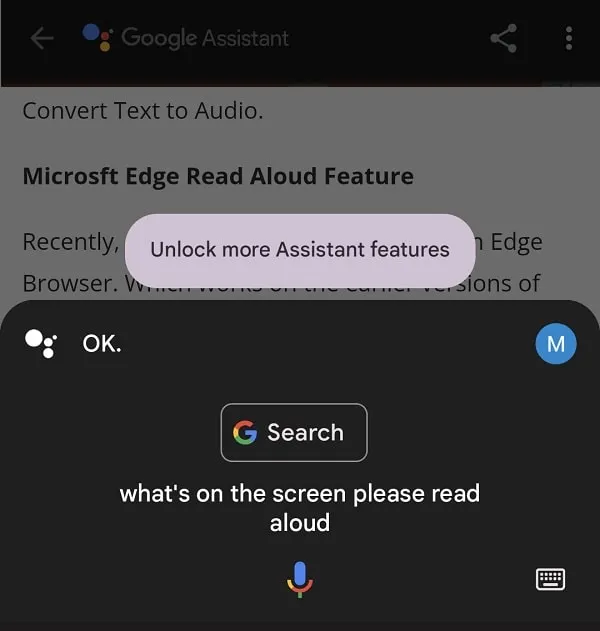 3. That's it, you will hear a notification kinda sound. The webpage or text document will get open inside an audio player. And, google assistant will start reading out aloud for you.
4. By tapping on 1.0x, you can choose playback speed.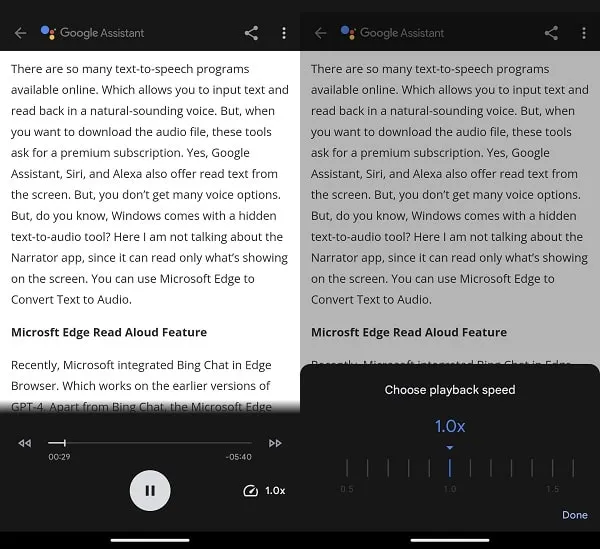 5. To change the voice, tap on the three-dots icon from the upper right corner of the screen and tap on "Read aloud voice". (From the same menu, you can also turn on/off text sync.)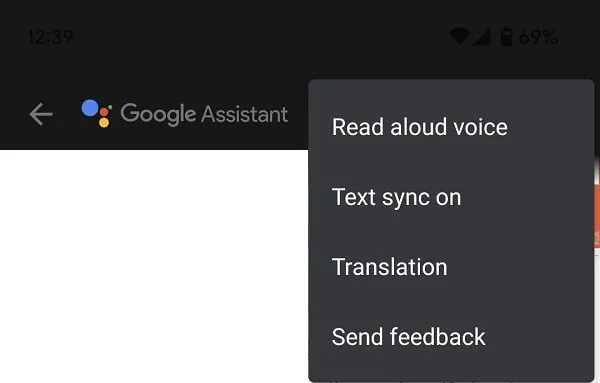 6. That's it, you can now choose a voice, in which you want Assistant to read for you.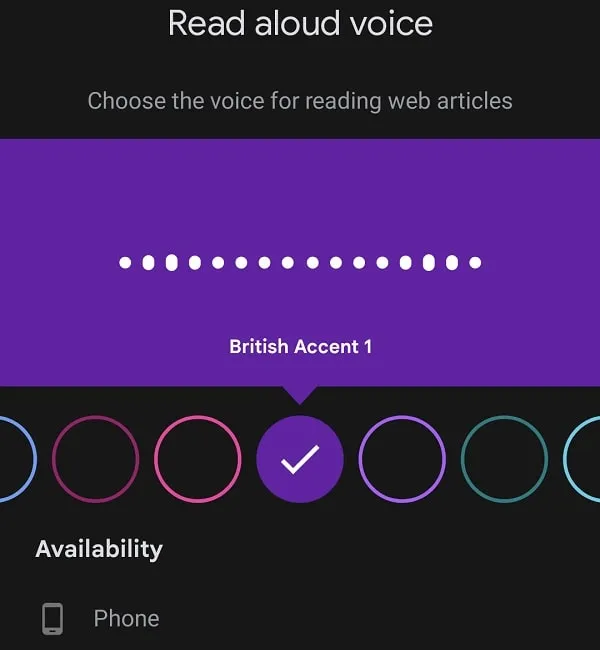 7. Keep audio playing and turn off the screen of your Android smartphone. And, you will find the audio player control on your lock screen.
8. Yes, even from the notification panel, you can control audio.
Note: To remove the Google Assistant audio player from the notification menu. Open YouTube and play something. After that close every opened app. That's it, the player will get removed.
Translate Audio.
The best part about the read-aloud feature of Google Assistant is, you can listen to audio in any language. e.g. If you want to listen to a webpage that is in Spanish. Then you can use the translation feature and can listen to the audio in English.
1. Once, the read-aloud player gets opened, tap on the three-dots icon > Translation.
2. That's it, now just choose your preferred language. And, you will able to hear the audio in your selected language.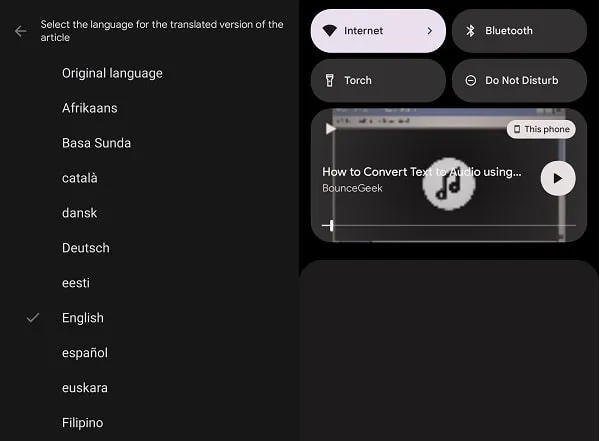 Record Audiobook.
Use Android Recorder App.
Although, there are so many internal audio recorder apps available on Play Store, which you can install. But, I would suggest you use the default Recorder App for Android.
1. Play audio at full volume through your smartphone recorder.
2. After that, open the Recorder app and hit the record button.
3. That's it, Recorder App will start recording for you.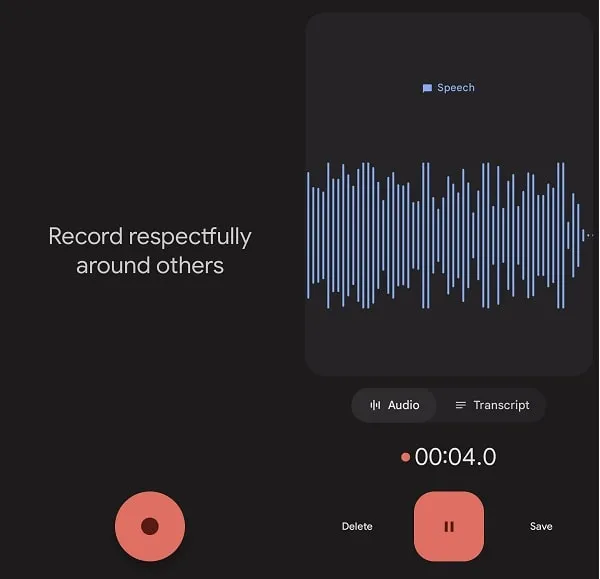 4. By default recorder app records audio in Audio.m4a format. Yes, you can convert it as per your need.
Internal Audio Record App.
1. Install Internal Audio Record – Sound App from Play Store.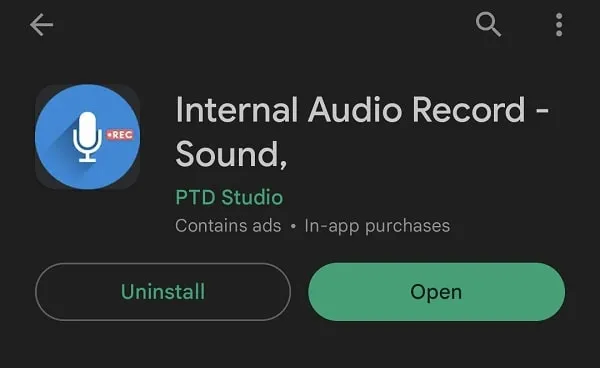 2. Open App, and tap on Get Started. After that, select the recording format, sample rate, Bitrate, and Channel Count. Tap on Apply.
3. Play the Audio through Google Assistant. And, tap on the record button.
4. App will ask you to record permission, Allow it.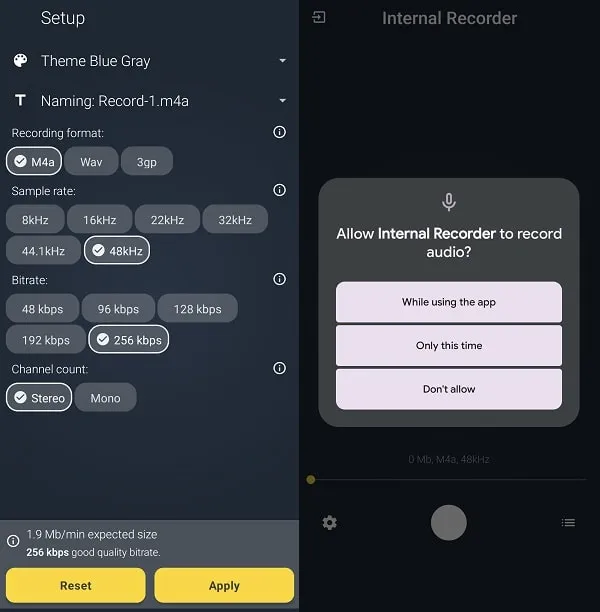 5. Start recording or casting with the Internal Recorder screen will appear, tap on "Start now".
6. App will now ask for notification permissions, tap on Allow.
7. That's it, recording will get started. Once the recording gets completed, tap on the stop button to save the recording.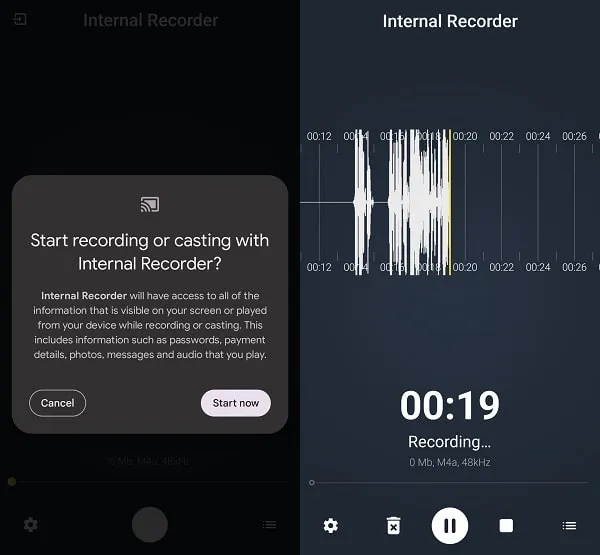 8. You can now listen to the recorded audiobook from within the app. Or, from your File Manager. You can find the recorded file location, by tapping on the three dots icon > Information.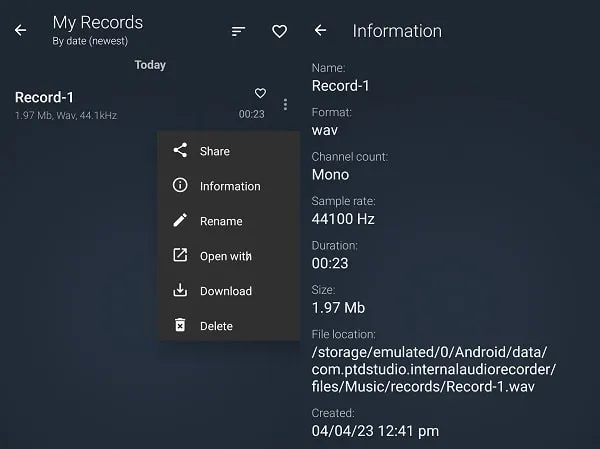 Method 2: Use Read Aloud Feature in Google Play Books.
If you love reading books, and, you also use Google Play Books App. Then, you will surprise to know that, Google Play Books also comes with a read-aloud feature.
1. Install Google Play Books from Play Store.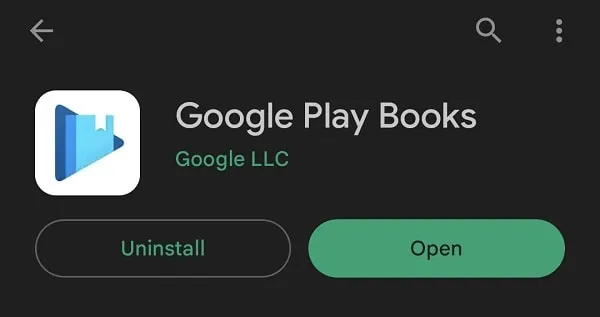 2. Once, you purchase an ebook from the app.
3. After that, open the ebook and swipe down to access the three-dots menu option.
4. Tap on it and select the "Read aloud" option.
5. That's it, the app will start reading books for you.
Text To Audio App
We have developed an Android App. That does convert Text into Audio using Google TTS (Talk To Speech). You can select from five different languages. And, you can even select a voice model for your audiobook. Moreover, we have added a record button in the app. So that, you can record your audiobook while listening. We have developed this App with the help of ChatGPT.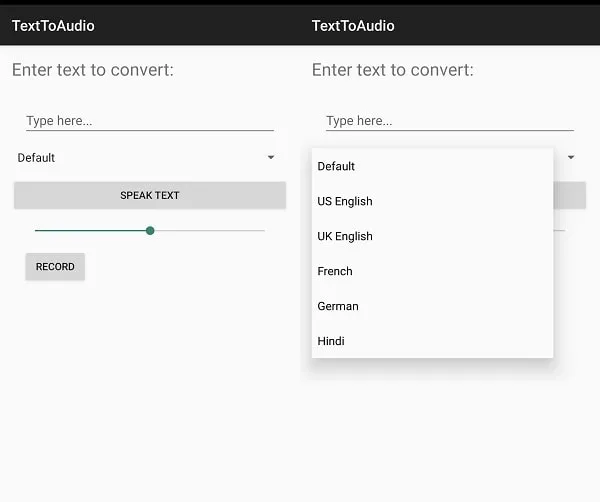 Using this app is quite simple. Just copy and Paste text in the app and tap on the "speak text" button. You can either keep the default option selected or you can choose a language. Yes, this app is currently under development. And soon we will release it on Play Store.
Okay, so these were the easiest ways to convert Text into an Audiobook. Personally, I will suggest you use the Google Assistant method. Since it works everywhere. And, if you use Google Play Books, then read aloud feature is available for you.