There are many ways to run Android Apps on a PC. And, after the 'Windows subsystem for Android' release, you can run Apps natively in Windows. But still, the Windows subsystem doesn't provide a complete Android experience in Windows. Unfortunately, it is only available for Windows 11. And, you cannot install Windows 11 on old hardware. So, if you own an old laptop then it's better to try Android OS in it. There are so many Android OS available to install on a computer. But, PrimeOS is one of the best Android OS out there.
PrimeOS provides a complete desktop interface experience, similar to Windows. And the best part is you can run it on any low-end hardware, especially old laptops. Because there isn't any special requirement to install it. Even, you can dual boot it alongside Windows. So no need to replace your current OS. Today there are millions of users across the world is using PrimeOS for their basic computer needs. As you know, Android has all those Apps that you use on a Windows PC. The best thing about Prime OS is you can run Android Games with it. So, if you want to play your favorite game on the big screen, then PrimeOS is the solution for you.
PrimeOS 0.5.1: Android OS for PC/Laptop.
Upcoming PrimeOS Update.
Probably on 1st November 2021, PrimeOS is gonna release the 0.5.1 version update, based on Android 7.1(Nougat). It's gonna come with many bug fixes. The main highlight of PrimeOS 0.5.1 is gonna be the PrimeOS gaming center. There are also a few more fixes in the upcoming update.
Fixed NTFS drives not Mounting issue in some scenarios.
Added support to unlock keyguard with any key.
Added missing country in the setup wizard.
Toggle added to show fake touchscreen source on mouse click
Improve aim sensitivity logic in keymapping
Free Fire specific fixes added in keymapping
Laptop with PrimeOS Built-in. (PrimeBook)
As you know Chromebook comes with Chrome OS, which offers kinda Android app support. But, as of now, there isn't any laptop available that provides a complete Android experience. To complete this market gap, PrimeOS developers are currently planning to launch an Android Laptop in India. And, will be known as PrimeBook.
PrimeOS 2.0 with Android 11 and new device support.
As you might be aware, as of now, all Android OS comes with Android 7.1.2 (Nougat). So hopefully, in mid of December, PrimeOS developers are planning to release PrimeOS 2.0 with Android 11 support. Which is gonna come with high functional keymapping feature.
PrimeOS Vision
Android laptop or PrimeBook with PrimeOS 2.0 (Android 11)
More device support is coming. (raspberry pi, pine board)
Cloud OS
Note: Prime OS is completely free so to sustain it developer relies on donation. So, you can donate to support this project.
Android Gaming with PrimeOS.
PrimeOS comes with DecaPro Gaming support. Which lets users play Android Games using Keyboard and Mouse. This means you don't need to manually do keymapping to play games. PrimeOS comes with Pre-mapped keys for popular games like PUBG, Subway surfers, Asphalt 9, PES 2018, and many others.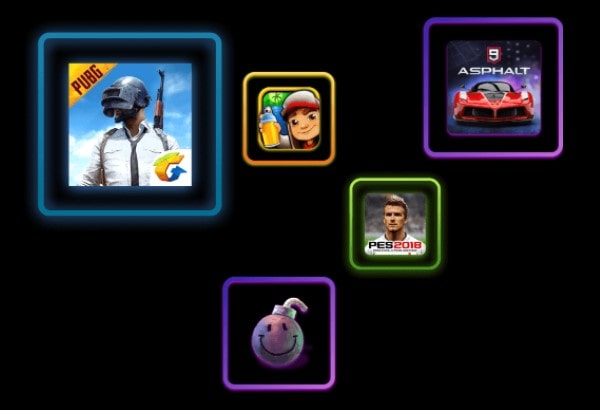 Here are the top 5 Games to Play on PrimeOS
Avengers
PUBG/BGMI
Ragnarok X
Free Fire
Mobile Legends
Dual Boot PrimeOS.
You don't need to buy any specific hardware to run PrimeOS on your existing PC. PrimeOS provides a seamless android gaming experience in old PCs and Laptops. You can either dual boot PrimeOS alongside Windows. Or, you can clean install PrimeOS. There are two ways to Install Prime OS on a Windows PC.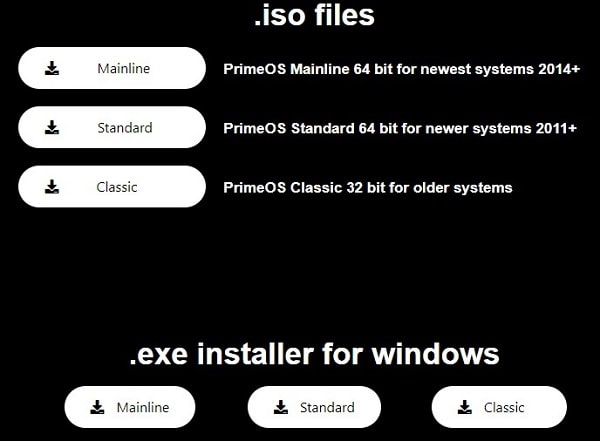 PrimeOS ISO File.
You can download the PrimeOS ISO file and then boot it into USB using Rufus. And after that, from USB Drive you can dual boot PrimeOS.
PrimeOS Exe Installer.
Or, you can simply download PrimeOS Exe Installer. That will help you to Install PrimeOS without any USB Drive.
On the PrimeOS site, you will find three options for ISO files and Exe Installer.
Mainline – 64-bit for newer system 2014+
Standard – 64-bit 2011+ systems
Classic – For old 32-bit system.
Do Right-click on My Computer > Properties to check your system type before downloading PrimeOS. Also, you can follow our guide to dual boot PrimeOS.