Recently, The Indian Government has banned 59 Apps developed by Chinese firms. In which ByteDance's TikTok was on the top of the list. As per the Indian Ministry of Information and Broadcasting, these Apps were engaging in activities that threatened "national security and defense of India". This ban took place after 20 Indian soldiers were killed by Chinese troops in the confrontation, at the mountainous region of Ladakh. After India, the US government is also considering to ban TikTok, due to national security.
In India, TikTok had over 200 million users. And, all of sudden, all popular and small creators have no access to their created videos. Yes, Instagram has released "Reels" to create & upload Tiktok-style short videos. You can upload your TikTok videos on Instagram Reels. But, for that, you have to first download your TikTok videos. TikTok App still appears somehow on the PlayStore, but the app will show you the "No network connection" error. Even, you can't log in to the App, and can't download your private TikTok videos.
Well, there is still a method left to download TikTok videos after BAN In India. So, If you want to download your TikTok videos, then this method might help you.
Download Your TikTok Videos After BAN.
Note: In any form, we don't support to use any banned Chinese Apps. We support the Indian Government's decision. This article is just to help creators to get their created videos on the TikTok. So that they can use those videos on any other Indian Apps. The best part is you can download TikTok videos without watermark.
Prerequisite.
VPN App.
Chrome Browser. (Or Safari in iOS, iPadOS)
TikTok Video Downloader. (App or Site.)
1. Install Turbo VPN App on your smartphone. You can use any VPN app of your choice. (Do open App, tap on 'X' from the upper-right corner to skip the trial window.)
2. Tap on Connect, and then tap on 'OK' to allow to set up a VPN connection.
You can choose a VPN server by tapping on the globe icon.
VPN will now get connected.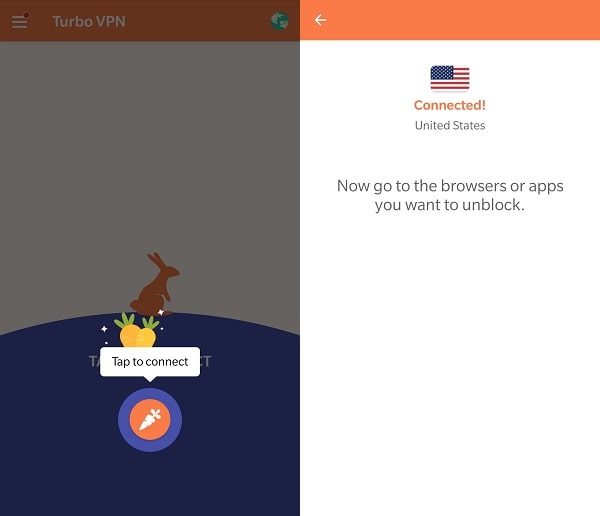 3. Now, open your TikTok profile on the Chrome browser. To do that, you just need your TikTok username.
Do open the following URL in chrome and replace "username" with your actual username of TikTok.
https://www.tiktok.com/@username
For example – https://www.tiktok.com/@carryminati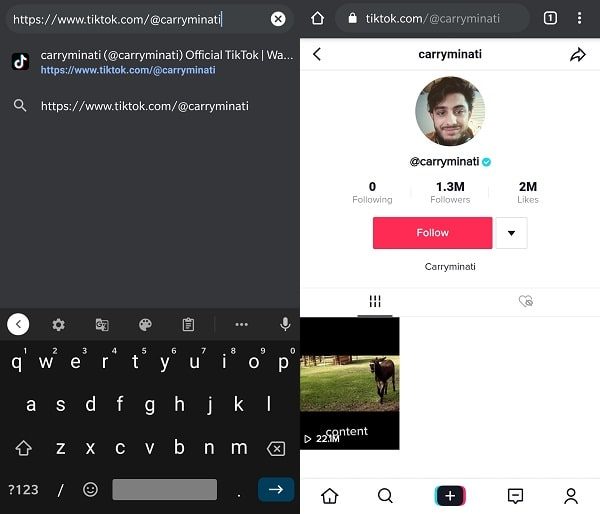 Note: The search option doesn't work on the TikTok site. That's why we are using the TikTok username.
4. Open a TikTok video of yours and tap on the share icon. And, then tap on "copy link".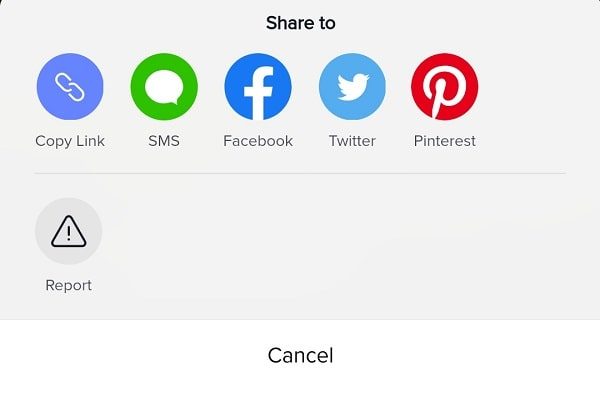 Important: To download your private account videos, you have to first login. And, then from your profile, you can copy the link of the video.
Download the TikTok video without watermark after BAN.
1. Install "Video Downloader for TikTok – No Watermark" App from Play Store. (iOS users can use any TikTok downloader site.)
2. Tap on "Paste Link and Download". Next, paste the link that you copied and then click on "Download".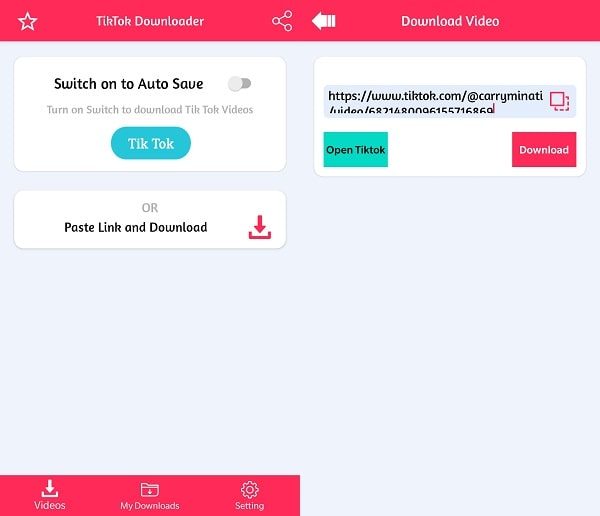 Your TikTok video will get downloaded without a watermark. Check your video player or Gallery App to watch the downloaded videos. So, that's the way to download TikTok videos after BAN in India.
Add TikTok web App to the Home screen.
Open the Chrome browser and do open the TikTok site. Tap on "⋮", and then tap on "Add to Home Screen" > "Add".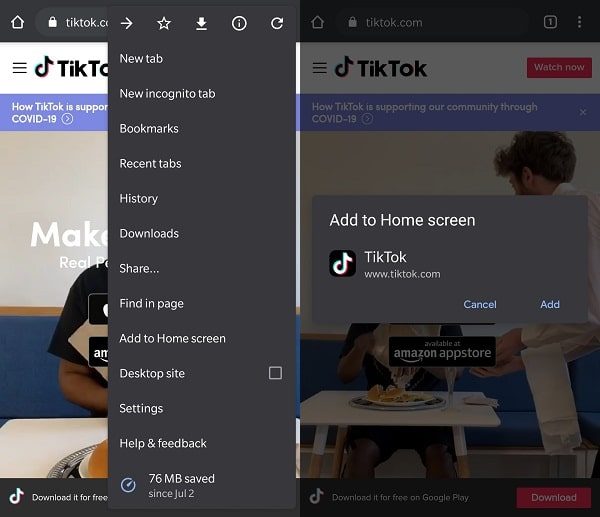 It will add a TikTok web App icon on your smartphone home screen. Make sure the official TikTok App is uninstalled. Else you might get confused. If due to any reason this method does not work for you, feel free to let me know in the comment.