Undoubtedly, TikTok is the best App to create dance, lip-sync, and comedy videos. Many creators from various countries got famous on this platform by showcasing their talent. But, after the recent TikTok ban in India, because of the ongoing India-China conflict and security and privacy issues. Now, content creators are looking for TikTok Alternatives. Even, the US government is now considering banning TikTok, taking it as a national security threat.
TikTok is owned by the Chinese company ByteDance. That is the highest-valued, privately-held company in the world. Recently, Apple unveiled iOS 14 Beta for developers. In it, there is a feature that warns users when an App does steal clipboard data. With 53 other Apps, TikTok has been caught red-handed by iOS 14 beta. Basically, TikTok could silently read anything that you copy on the clipboard. Like, password, bank account information, bitcoin address, or anything you copied recently.
So, here are some of the best TikTok Alternatives that you can try after the TikTok ban.
Best TikTok Alternatives
Instagram Reels
After a few days of the TikTok ban, Instagram launched its own short video feature, called Reels. Reels lets users create 15 seconds short videos with popular songs, trends, and challenges. Users can add various creative filters. You can share Reels in the explore tab, and also on your Instagram feed with followers. As of now, there isn't any monetization available for Reels. This feature was first tested in Brazil, Germany, and France, and now it's being tested in India after the TikTok ban.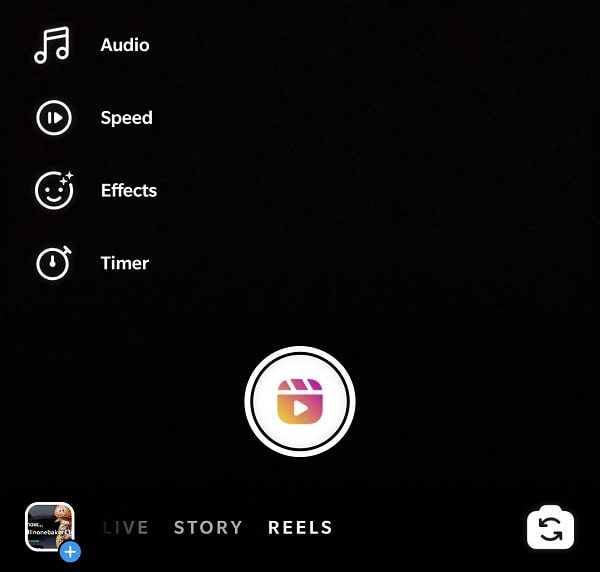 Instagram has partnered with many prominent music labels, so that, users can create interesting Reels. Reels option is available on the Instagram camera. Just swipe right from Instagram feed and tap on REELS to create short videos. Similar to TikTok, Reels provides speed, effects, timer, and music library. Many AR effects have also been added. Reels can be reviewed, deleted, and re-recorded if needed. You can also use your original audio, with the "use audio" option.
Upload your TikTok videos on Instagram Reels – Yes, you can upload some of your best created TikTok videos on Instagram Reels. Just open the Reels section from the Instagram camera. And, tap on the "+" icon from the bottom left corner to upload TikTok videos. Browse and select your TikTok video. I know after the ban, you can't access TikTok App and can save your TikTok videos. But, there is a way to download TikTok videos after BAN without a watermark. Do read my article on it.
Instagram for Android | Instagram for iOS
Gaana Song Hotshots.
Now, Gaana App has launched a new platform called HotShots within its native App. That allows users to create and share short videos. It is India's largest music streaming service, with over 150 million monthly users. On Gaana HotShots, you can watch short videos of your favorite TikTok creators. In the future, Gaana HotShots gonna give tough competition to Instagram Reels. Because the UI of it looks very similar to TikTok.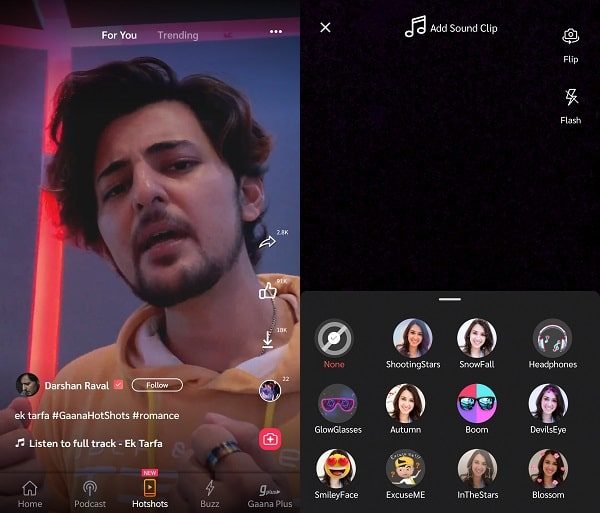 Yes, like TikTok, Gaana Hotshots also offers an option to download. Downloaded videos will have the App watermark. There is a Trending section, from there, you can see all trending hashtags and challenges. By tapping on the "camera +" icon, you can create short videos. But, the first app will ask you to install two additional features – HotShots live and HotShots video editor. Overall, this App is a perfect alternative to TikTok App.
Gaana Song Hotshots for Android |Gaana Song Hotshots for iOS
YouTube Shorts
After Instagram Reels, YouTube also released its TikTok rival, YouTube Shorts. Initially, it is released for Indian users. And, it will soon come up in other countries, after the TikTok ban. Like Instagram, you don't need to download a separate app to watch or create YouTube shorts. It is added within YouTube App, so just do update the App to get it. Same as TikTok, you can create 15 seconds videos using the new set of creator tools.
As of now, there isn't any separate tab/section for YouTube Shorts. On the YouTube Android/iOS App homepage, you will see a new row shorts videos section. From there, you can open any short video. And, keep watching more videos by swiping vertically. This feature is currently rolling out slowly. So, if you get access to the shorts camera. Then, you can start creating videos by clicking on the "+" icon, then clicking on the "Create a short video" option. Let us know if you got this feature.
YouTube App for Android | YouTube App for iOS
Roposo
Roposo is an Indian short video-sharing App, owned by Glance InMobi. The company has raised already ₹72 crores in Series C funding. So, If you're looking for some TikTok Alternatives, then Roposo will not disappoint you. It has a nearly identical layout and UI, like TikTok. Available for both platforms Android and iOS. The App comes with a wide collection of stickers, effects, filters that will make your videos more attractive. You can even set video speed, add can add audio from its music library. Roposo has many channels that cover many niches and new ones being added all the time. This is where Roposo differs from TikTok, basically, you can sort out the video.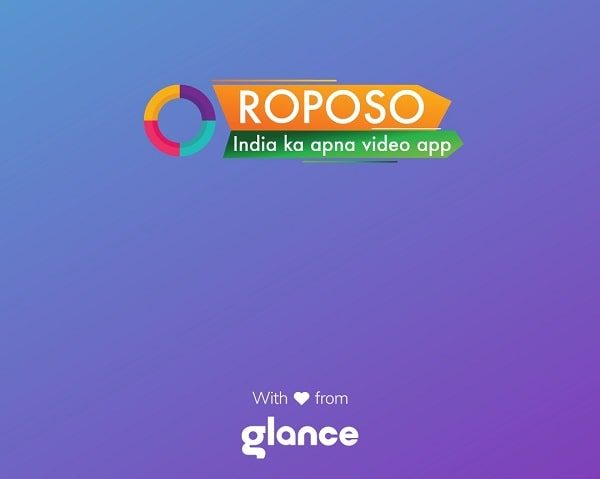 From the Roposo home screen, you can access different genres of content. While in TikTok the algorithm does play the role. Roposo provides a direct download option. So that you can save your favorite Roposo video to your smartphone gallery. Though, App also provides a privacy option to hide the download button from your videos. Like TikTok, Mix & match options also available to create a side-by-side video. This app lets you post any video directly to your WhatsApp status. Roposo has a coin system, so that creator can redeem for hard cash via Paytm. 10,000 Roposo coins are equal to 10 INR Paytm.
Roposo App for Android | Roposo App for iOS
Dubsmash
It is one of the New York-based video-sharing applications. Dubsmash gained a lot of popularity during the rise of TikTok (previously known as Musical.ly). As of now, App has 100M downloads. Like TikTok, Dubsmash also lets you create short lip-sync and dance videos. You can add your favorite music, can add stickers and text overlays to video. The app allows you to even record sound so that others can create dub videos using your audio.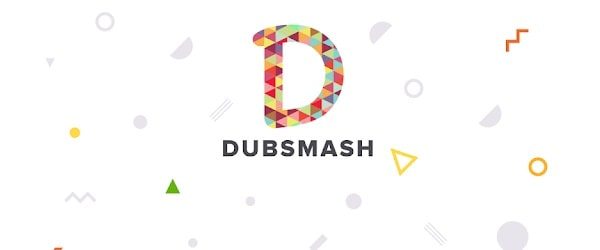 Dubsmash App UI feels like Instagram. You can keep track of your friend's videos from the feed, just like Instagram. Or, can check out the latest trends happening around you. There is a explore section, just like Instagram. You can also save videos to your smartphone gallery. Tap on the paper plane icon and you will get the option to download Dubsmash videos. You won't find many filters like TikTok. But to create a lip-sync video, this app is perfect.
Trell
This App was basically to share vlogs. But, after the TikTok ban, Trell App got millions of downloads. It is a lifestyle community commerce app, and now it also lets you create and share short videos. Like Roposo, this App allows us to switch between various genre videos. Like Food, Movies & TV, Travel, Reaction Videos, Comedy videos, and much more. There is a Trell community store also, to shop for products. Trell lets you create a Blog and Vlog.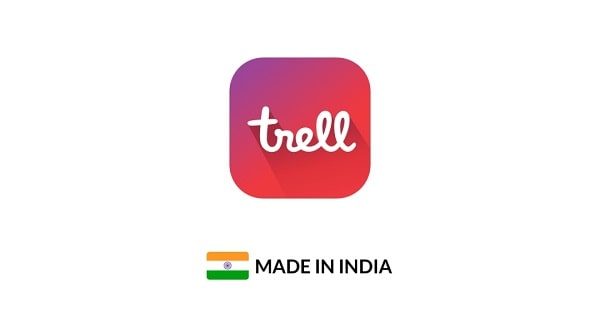 You can also earn coupons for many premium Indian websites by playing game shows and inviting friends to join Indian Apps. This is the best App for beauty tips and tricks. You can find beauty & makeup tutorials by renowned influencers. So, Apart from short videos, this App has many other features. Overall, a good TikTok alternative to try.
Conclusion.
Still, there are many Apps, but personally, I didn't like their UI. Some Apps just copied the UI of TikTok and filled the App with ads. So these were the Apps that you can use as TikTok Alternatives. Personally, I suggest you use Instagram Reels or Gaana Song Hotshots. Because it's more reliable and there are millions of active users on Instagram.