After TikTok, now the Indian Government has banned 118 new Apps, the new list contains the immensely popular battle royale game PUBG Mobile and PUBG Mobile Lite. All these 118 new Apps now has been removed from the Play Store and Apple App Store. According to the Ministry of Electronics and IT, PUBG Mobile has been banned under section 69A in the information technology act.
As per the Ministry of Electronics & IT tweet, these Apps are Prejudicial to Sovereignty and Integrity of India, Defence of India, Security of State, and Public Order. This new move will now safeguard the interests of crores of Indian smartphone users. And, will does ensure the sovereignty of Indian cyberspace.
Government Blocks 118 Mobile Apps Which are Prejudicial to Sovereignty and Integrity of India, Defence of India, Security of State and Public Order.

Press Release issued by @GoI_MeitY regarding blocking of 118 mobile apps https://t.co/VyahsHR5f0

— Ministry of Electronics & IT (@GoI_MeitY) September 2, 2020
This new step by the Indian Government is definitely bad news for PUBG Mobile fans. But, recently, Indian publisher nCore Games has announced a new game, called FAU-G. Bollywood Actor Akshay Kumar tweeted about it. FAU-G Game is definitely will gonna be a PUBG Mobile Alternative.
Supporting PM @narendramodi's AtmaNirbhar movement, proud to present an action game,Fearless And United-Guards FAU-G. Besides entertainment, players will also learn about the sacrifices of our soldiers. 20% of the net revenue generated will be donated to @BharatKeVeer Trust #FAUG pic.twitter.com/Q1HLFB5hPt

— Akshay Kumar (@akshaykumar) September 4, 2020
Well, PUBG Mobile isn't the only game that has been banned recently. Apple and Google recently removed Fortnite from their App Stores. Apple removed Fortnite due to a violation of the App Store rules. (Fortnite added an in-app payment system) And, because of contravening Google's payment rules, Fortnite is no more available on the Play Store as well. Though, you can sideload it on Android phones. And, it is available still on Samsung Galaxy Store. We still don't know, when will FAU-G Game launch, and how its gonna be. So, till then, it's better to play some Games Like PUBG Mobile. Yes, there's no shortage of Battle Royale games, so here are some of the best PUBG Mobile Alternatives.
PUBG Mobile Alternatives – Games Like PUBG Mobile
Call of Duty®: Mobile
Last year in 2019, Call of Duty®: Mobile released for Android and iOS users. Because of its 3D graphics and sound, it gives tough competition to PUBG Mobile. COD Mobile offers console-quality HD Gaming on smartphones. Same, like PUBG Mobile, in this game, in-game text, and voice chat, customizable controls are there. Until now, the Community of COD Mobile was relatively smaller than PUBG, but after the PUBG Mobile ban, it will get bigger. COD Mobile is a non-Chinese game. So, it isn't gonna get banned.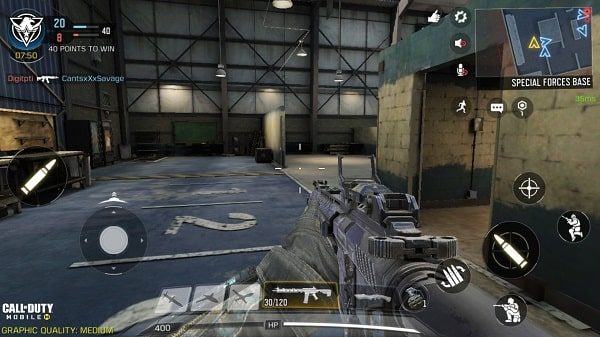 The game publisher is Activision, is an American video game publisher based in Santa Monica, California. COD Mobile comes with the iconic multiplayer maps from COD: Black Ops and COD: Modern Warfare. Like PUBG Emulator, you can play Call of Duty mobile on PC. The best thing is COD Mobile has every mode that you loved to play in PUBG. Like, 100-players battle royale, 5v5 team deathmatch, Sniper vs sniper battle.
Customization options are also there, you can customize your weapons, unlock new characters, and customize, earn rewards, and much more to do. The game takes 2 GB of storage, and it can easily run in budget Android smartphones. Overall, at this point, Call of Duty Mobile is gonna be one of the best PUBG Alternatives that you can hop on.
Call of Duty®: Mobile for Android. (Free, offers in-app purchases)
Fortnite Mobile.
Fortnite is a free-to-play Battle Royale game developed and published by Epic Games. Epic Games, Inc. is an American video game and software developer company. Undoubtedly, it is one of the biggest competitors of PUBG for PC and console. Despite Fornite game removal from the Play Store and App store, still it is one of the most downloaded games. Yes, now the only source to download this game is the Epic Games site.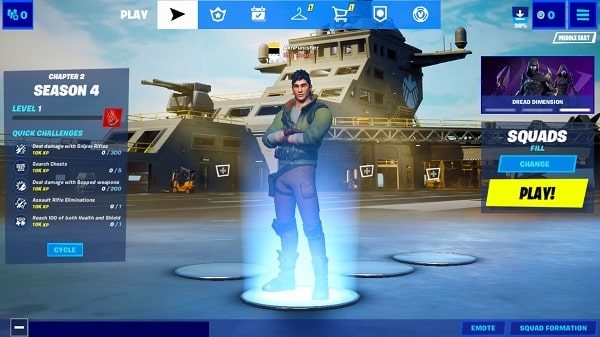 This game has some compatibility requirements and the size of the game is quite huge, around 8 GB. If your Android device comes with a Snapdragon 8 series processor and you have enough storage, then you can play this game flawlessly. Even, some SD 6 series processors now support Fortnite Mobile.
This game is not quite the same as PUBG. In Fortnite, 100 players drop from an airbus empty-handed. After landing on the island, players have to collect resources and build. And, players have to find and use weapons to eliminate other players. Fortnite mobile version's player base isn't that much compare to COD Mobile and PUBG Mobile. Yes, at first glance, games graphics kinda look cartoonish. But, it is a well-executed game and loved by millions of players around the world.
Install Fortnite Mobile for Android from Epic Games. (Free, offers in-app purchases)
Garena Free Fire: 3volution
Before the PUBG Mobile lite launch, Garena Free Fire was the best battle royale game for old Android smartphones. And, now the lite version of PUBG mobile is also banned, so this game is worth playing. If you're not comfortable playing high-capacity fights like COD Mobile, then this game you would like to try. Free Fire, is a fast-paced battle royale game. That takes place on a remote island, where you have to fight against 49 other players. It's just a 10-minute game. If you're a hardcore PUBG Mobile fan, then you maybe won't like the average graphics of Free Fire. Well, graphics are like that because the game was designed for low-end smartphones.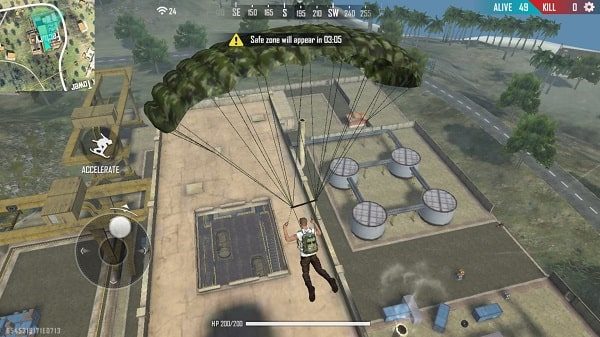 Like PUBG, players can choose their starting point with their parachute. Player jump from the plane through the skateboard. You can drive the vehicle to explore the map, loot airdrop, hide in trenches, or can get invisible by hiding under grass. Overall, all basics of the free fire battle royale mode are the same as PUBG. You can also, talk to your friends through, in-game voice chat. This game is developed and published by Garena Internation Private Limited. The company is based in Singapore. Garena is now working on an enhanced version of it, which is called Garena Free Fire MAX. Hopefully, soon we will get that as PUBG Mobile Alternatives.
Garena Free Fire: 3volution for Android.
Why PUBG PC isn't banned in India?.
While both games appear the same on paper, but, there are vast differences between both of them. Though, the main thing which has saved PUBG PC from getting banned in India is its publisher. The publisher of PUBG Mobile is Chinese (Tencent). Even, servers of it also based in China. But, PUBG PC is operated by a Korean publisher, the PUBG Corp. That's why PlayerUnknown's Battlegrounds isn't banned in India.
I think now, instead of spending lacs on flagship smartphones, it would be better to build a Gaming PC. What're your thoughts on the PUBG Mobile ban, which game you're playing now as PUBG Alternative?. Feel free to comment.