Play Call of Duty Mobile on PC – If you haven't played games like Counter-Strike and Call of Duty (COD) then don't call yourself a PC Gamer. Though, nowadays everyone prefers playing PUBG instead of other FPS games. But, it doesn't mean other games aren't good. Recently, the popular video game publisher company Activision released the mobile version of Call of Duty. The developer of COD Mobile was doing beta testing of Game, from the past few months. And, many users were able to play beta version by doing pre-registration. Now, the game is released for everyone. (No registration required.)
And, according to the verge, it's the biggest mobile game launch ever, with 100 million downloads. Pubg Mobile got 28 million downloads in its first week. And, Fortnite got 22.5 million downloads. Though, Fortnite still isn't available on the play store.
But what if you want to play Call of Duty Mobile on your PC. Then, surprisingly, there is an official emulator available for it. And, playing Call of Duty Mobile on PC, is much easier. Well, I would like to tell you there is already a PC version of this game available. You can buy and download it from Steam.
Play Call of Duty Mobile on your PC.
GameLoop Emulator.
Gameloop Emulator might not sound like a familiar name to you. But, it's none other than, rebranded Tencent Gaming Buddy emulator. Tencent Gaming Buddy was the official PUBG Mobile emulator, released in 2018. This emulator comes with a Game Center. From there, you can download almost all Tencent's most popular FPS games. Including Cyber Hunter, Free Fire, Modern Ops, Arena of Valor and more.
And now, apart from Pubg Mobile, you can download Call of Duty Mobile in it. In this emulator, you don't need to do key mapping manually. Which means you can directly play using Keyboard and Mouse. Though, you can even customize keyboard control, if they don't suit you. The mobile version of the Game supports the Bluetooth controller. But the developers revoked controller support before the global release of it.
Download and Install Gameloop Emulator.
1. Open the official page to download Gameloop Emulator for Call of Duty Mobile. A 10MB setup file will get downloaded.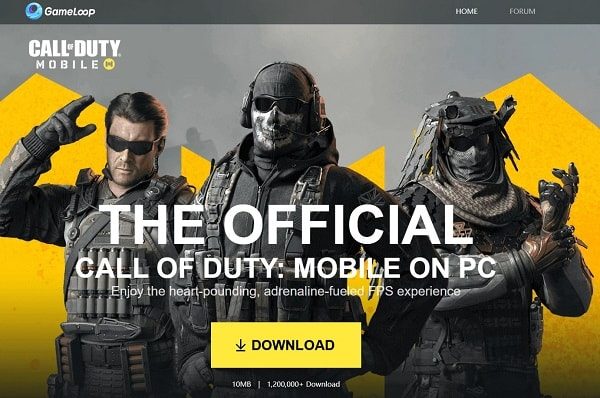 2. Run the downloaded .exe file as administrator, and the Gameloop emulator window will get open.
3. You will able to see "The engine is downloading". It means setup is downloading the emulator.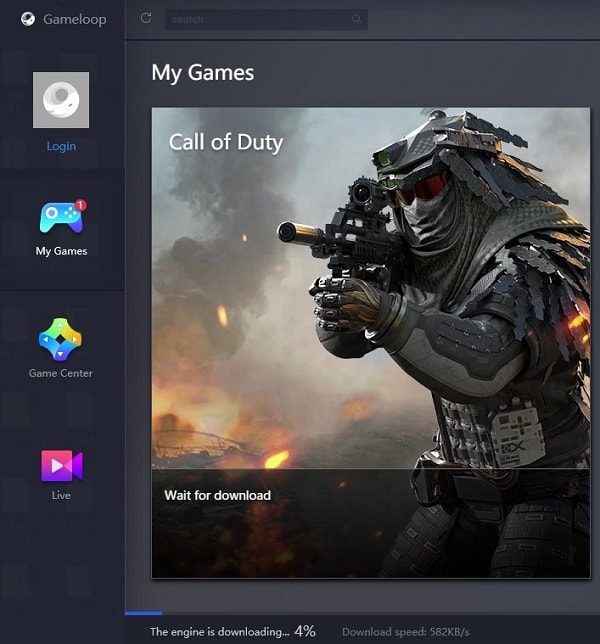 4. After Emulator gets downloaded. Automatically, Call of duty Mobile download process will get started.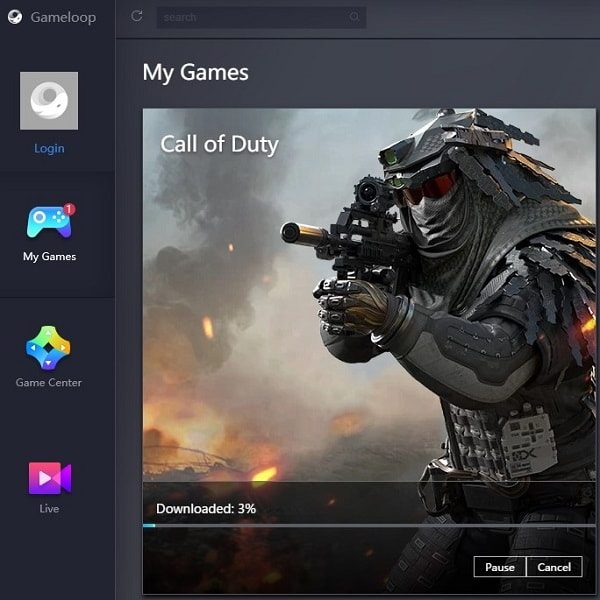 5. After completing the installation process, the Game will automatically get launch.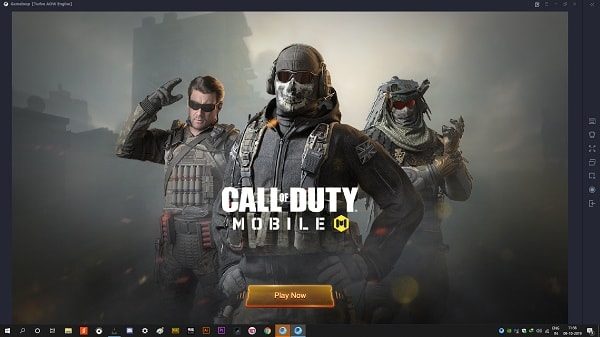 6. You can log in with your Facebook account. And, can play Call of Duty Mobile on your PC.
Cross-play Matchmaking.
When it comes to matchmaking, Call of Duty Mobile Emulator works the same as a PUBG Mobile emulator. The Game offers the cross-play capability. But, does limit your opponent to those who play on the same platform. That clearly means that the Emulator player will get the match with other emulators players only. And so on, mobile players matchmaking will get done with mobile players.
Is there any other Emulator available?.
Actually, You can install Call of Duty Mobile in almost all Android Emulator. But not all emulators will provide you preset Keyboard mapping for the Game. You have to do the manual key-mapping. Surely, Bluestacks is also the best emulator to Play Call of Duty Mobile on PC. But only, the Gameloop and Tencent Gaming Buddy has the official backing of Tencent. And, the game is optimized for the Gameloop emulator. So, I would suggest you try the official emulator only.