These days by using Android devices we can do anything, that was possible only for the computer in past days. As you know in the Computer we can connect many Cool USB Devices or gadgets. nowadays we can do the same with Android devices. By using USB OTG (On The Go), we can connect many devices to Android. And we can do lots of stuff. And the best thing that we can do with USB OTG is Print from Android.
Not everyone has WI-Fi enabled Printers, But It doesn't mean that you can't print. Maybe you know Google has created a way to print wirelessly with your chrome Account. You just need to add the printer in google chrome browser by going advanced settings, and you can Print by using Cloud Print service app in Android. But unfortunately, Google's cloud print service also doesn't support all Printers. In that case, last option remains USB OTG (On-The-Go).
I already describe all things that you need to know about USB OTG, And as I mentioned that you could print from the Android phone by using it. That's why today in this article am going to provide you full guide, by following it you can Print from Android.
How to print from Android Phone.
To Print from Android phone or tablet, All you need a USB OTG supported Android Device or tablet. Now you need to install Mobile Print – PrintShare app in Your Android device.
Install APP from Google Play.
Mobile Print – the PrintShare app allows to Print photos, emails, documents (including PDF, Microsoft® Word, Excel®, PowerPoint® and other files), messages, bills, invoices, web pages and more. PrinterShare makes printing easy and convenient whether your printer is right next to you or across the world!
Some features of this app are locked, to unlock feature you need to pay 5$. But If you Don't want to pay, then you can download a cracked version of this app.
Mobile Print – Print Share is a service, so you need to enable it from settings. After Installing it, you will get a Notification to Enable it. If you not get any Notification then open settings and go to additional settings then find printing option and then enable it.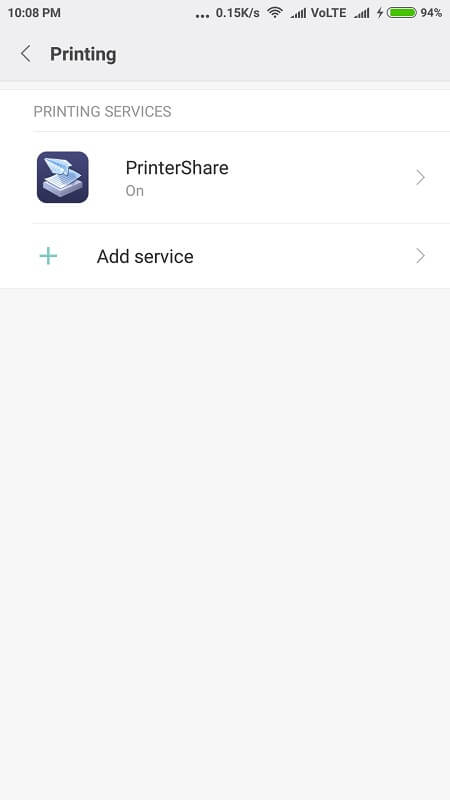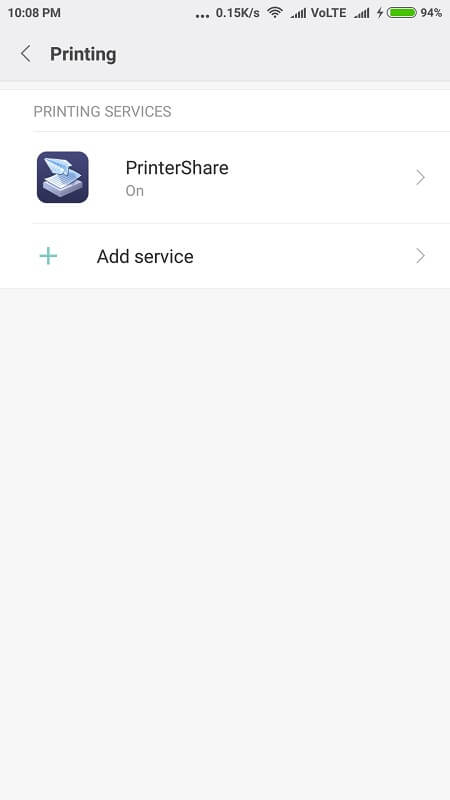 Connect the printer using USB OTG (On The Go), Open app, and you can see the select option in bottom Right corner click on it.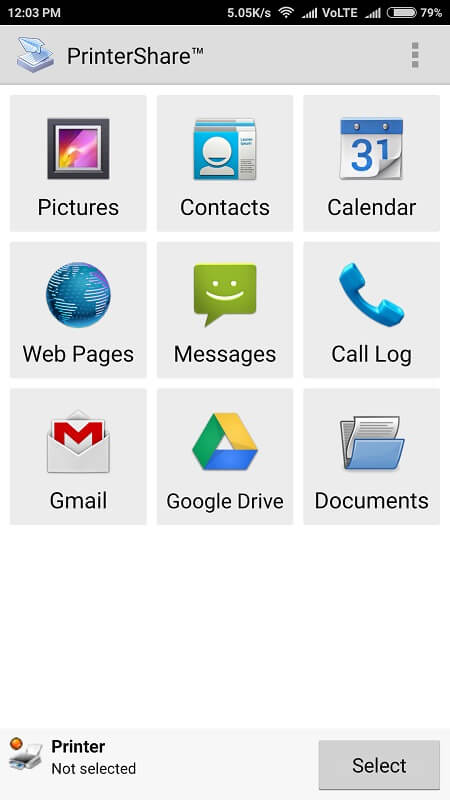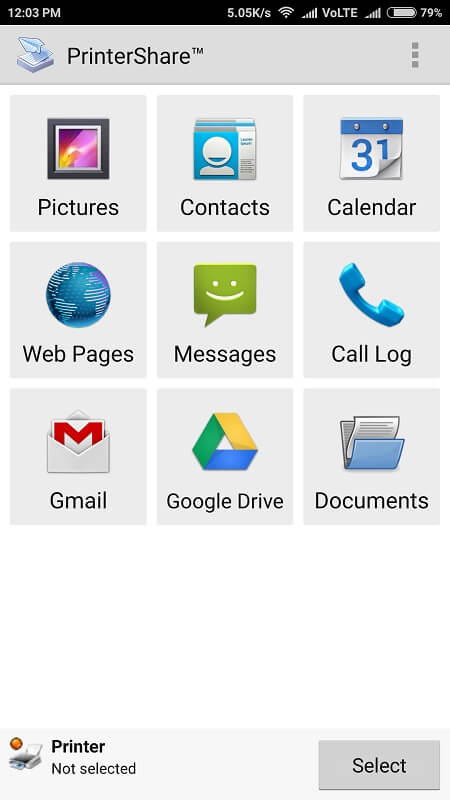 You will get many options you can connect print using Bluetooth or Wifi also. But here we are using OTG. So select Direct USB Connected.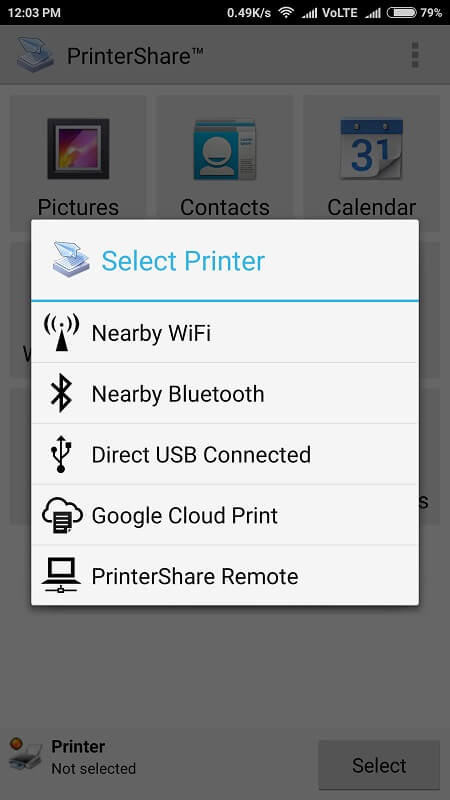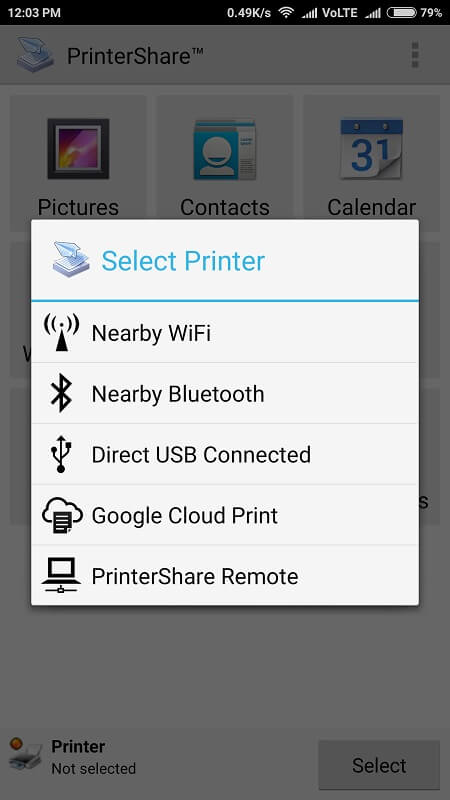 Allow Printer to access USB Device; Now you can see your Printer just click on it. As you can see it showing my printer information "canon LBP2900″ Now click on Use Generic.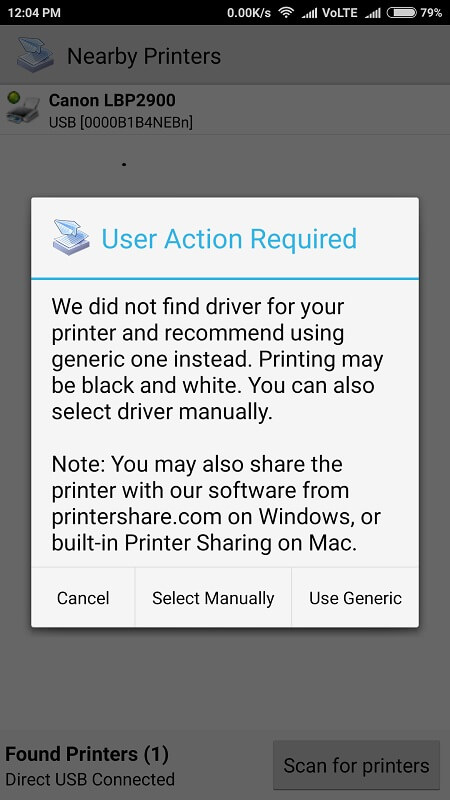 (If your Printer is not Showing then check OTG is connected correctly or not, And don't forget to on Printer)
Print a Document
As I mentioned above, you can Print any Document that you want to. Here am selecting a PDF file by going Documents Option.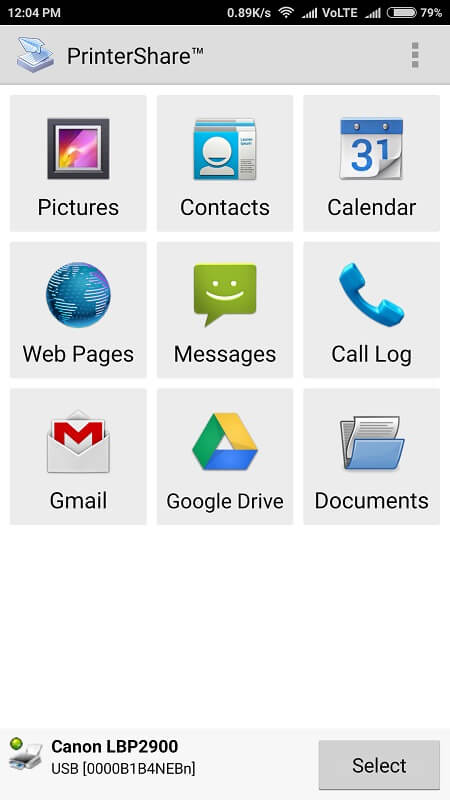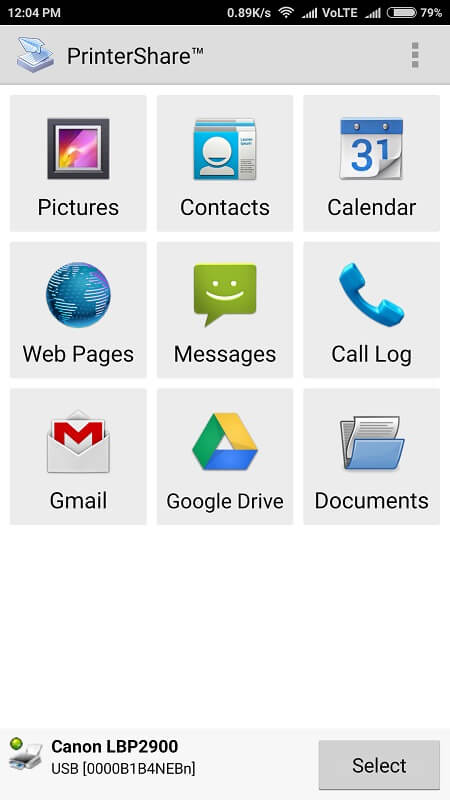 As you know when we print on the computer, we get many options like ("Page Scaling, Paper Size, Duplex Mode and other options" ). In PrintShare App all these options are available after selecting the document you can see Options Button Click on it and you can find all options.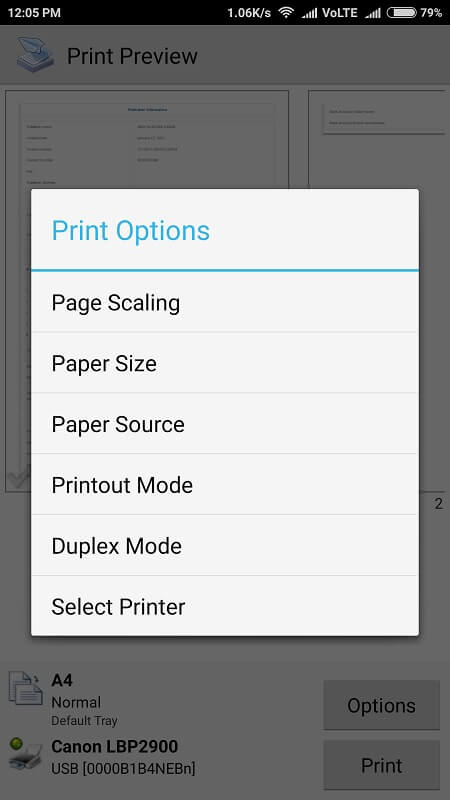 After setting up all things, Now click on Print Button and Printing Process will start. After completing the process, you will get a message "Printing completed successfully."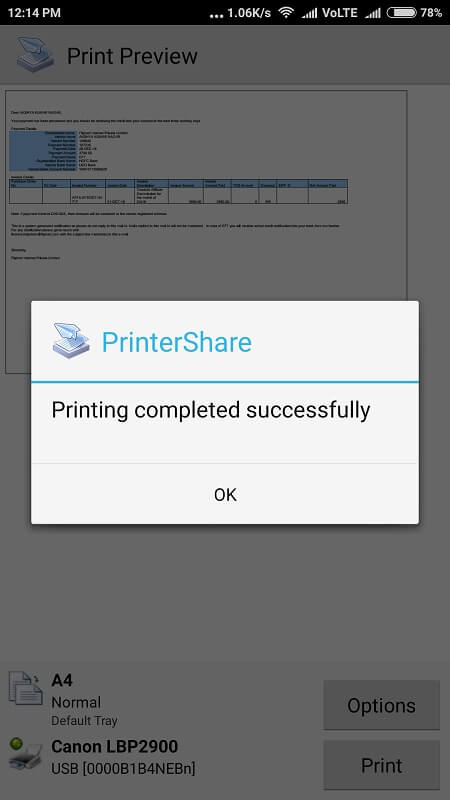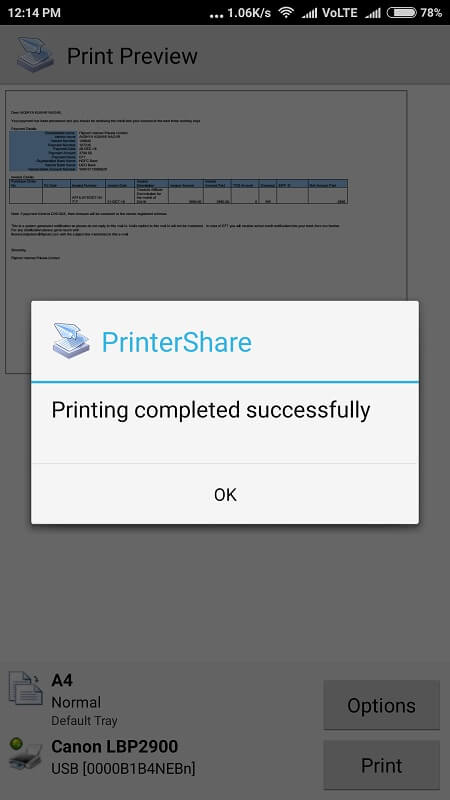 Conclusion
It is the easiest and best way to Print from Android device. There are many ways available to do that. If your printer is not showing in this app then no need to worry, All you need to do is install service app of your Printer and Enable it. If you are facing any issue or you know any better way feel free to comment.