Add subtitles to video – We all like to watch TV Shows and Movies on TV, Netflix, YouTube and on many other sites. Sometimes, due to the busy schedule, we missed our Best TV Shows. So, we all like to watch TV Shows and Movies at our convenient time by downloading. We can watch those videos in any media player but add subtitles to video somehow difficult.
There are many video player that offers to add subtitles files. But sometimes you can't able to load subtitles, no matter how hard you try to add. But here is the solution or we can say a way to add subtitles to a video by hardcore subtitles into the video. It means if you hardcore subtitles to a video. Then no matter which video player you are using, you will able to see subtitles whenever you play video.
To do this, All you need to re-code the video. there is much Good software's available to do that. But before start telling you about those software's, here are some easiest ways to add subtitles to the video. And, also there are few things that you need to know about subtitles.
What is subtitles File, and how to Download subtitles?
A subtitles files come in (dot)Srt, (dot)Sub, and (dot) Svb format that allows media players to show subtitles on the videos. A subtitles file can easily open in PC using Notepad, and you can edit easily. There are many subtitles editors available, If you want to edit then Jubler Subtitle Editor is Best.
There are many sites that provide subtitles files of TV Shows and Movies, Best sites to download subtitles in Subscene and OpenSubtitles. For Example, If you want to download subtitles for La La Land Movie, then open Subscene site and search for Movie name and you can download subtitles Files.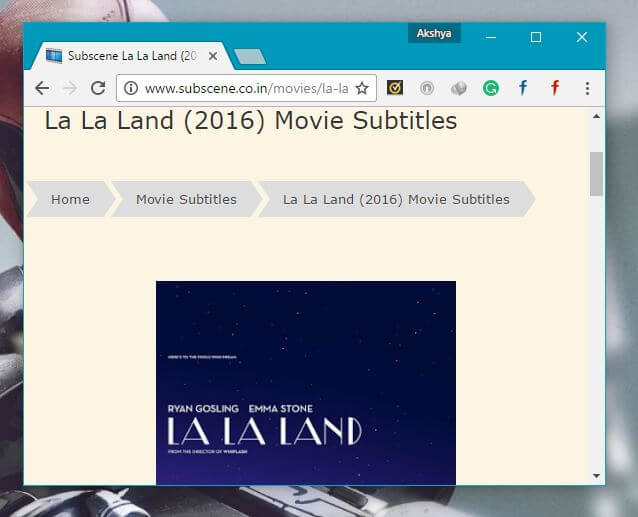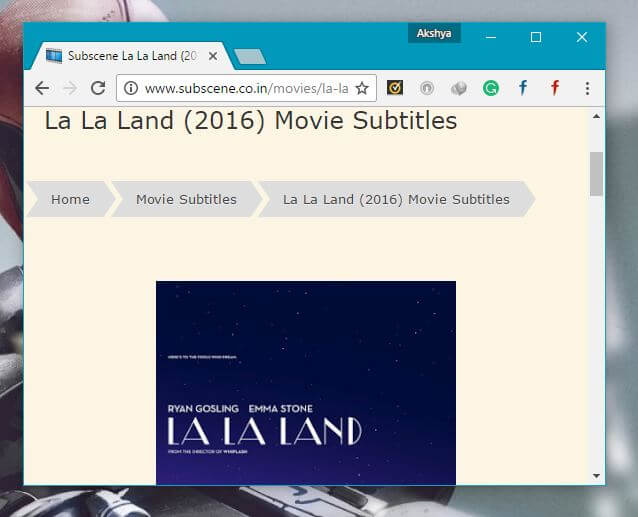 How to add subtitles to video in Computer. (For all Video Player)
Download Subtitle File from the various site is the easiest part but add subtitles to video is somehow tough job. But If you are using the computer and want to add subtitle to video. Then all you need to do is rename subtitle File and make sure subtitle File and video file in the same folder.
How to Rename Subtitle File and add to the video.
To rename subtitle and add to the video, First Right click on video File> Click on Rename> Copy video File Name. Now Don't make any changes in video File Name.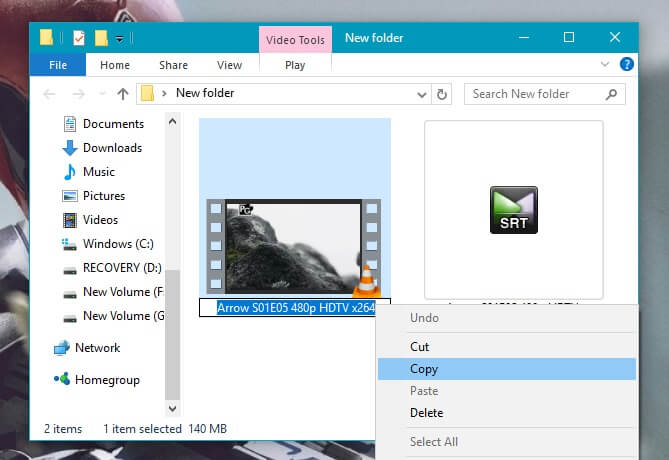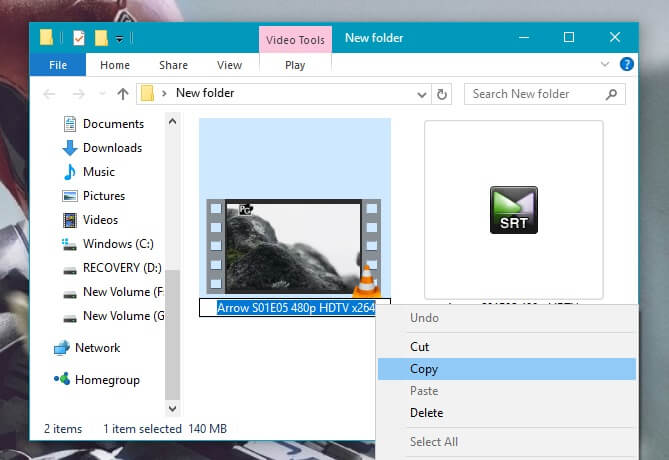 Now Right click on subtitle File and select Rename option and paste the name of video File. Done you added subtitle to video, now play video in any video player like VLC, KM. You will able to see subtitle but make sure it will be in the Same Folder.
How to add subtitles to video in Mobile Devices.
You can use the same method to add subtitle in Android's video player. But, doing all those steps to add subtitles is somehow difficult on mobile devices. But If you are using MX Video Player in android devices, then you can easily add subtitles.
To add subtitle to a video in MX player, First, play video and pause it, now open menu by clicking on three dots at upper right corner. Select Subtitles > Online Subtitles > Search and then Ok.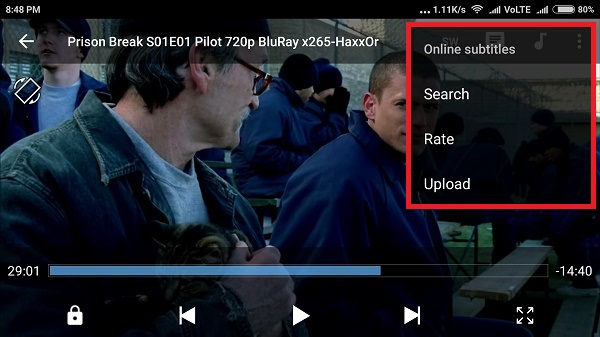 Now it will search subtitles from the open subtitle site, just Select subtitle and click on Download. No need to rename subtitle will set automatically and you can also turn on/ Off subtitle by clicking on Message Icon.
How to embed subtitles to Video. (Will work on any device)
If you want to play video with subtitle on Smart TV and Media playing devices like DVD, CD Player. Then these methods will not work, you need to embed subtitle file into the video. To add subtitles to video and to hardcore subtitle file download the latest version of TEncoder video converter in Computer and Install it.
First, Place video and subtitle file into the same folder and make sure Both files is the exact same name, else you can rename it. Now open TEncoder software and click on Add> Add File and select Video File that you want to Encode.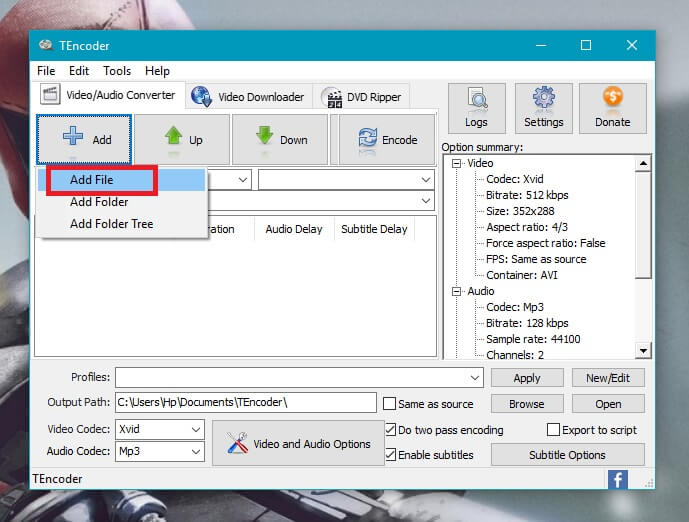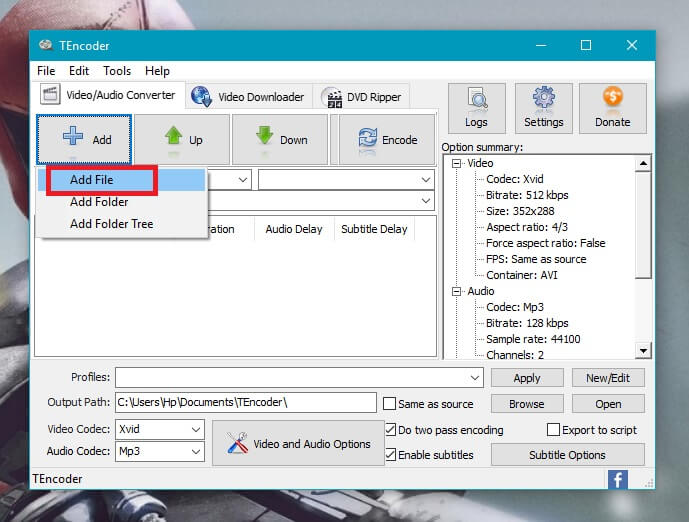 Now on the bottom of the software, you can see two option Do two pass encoding and Enable subtitles, Mark both option to enable. And also change the path of video output, so it will easy to find video after encode, use browse option.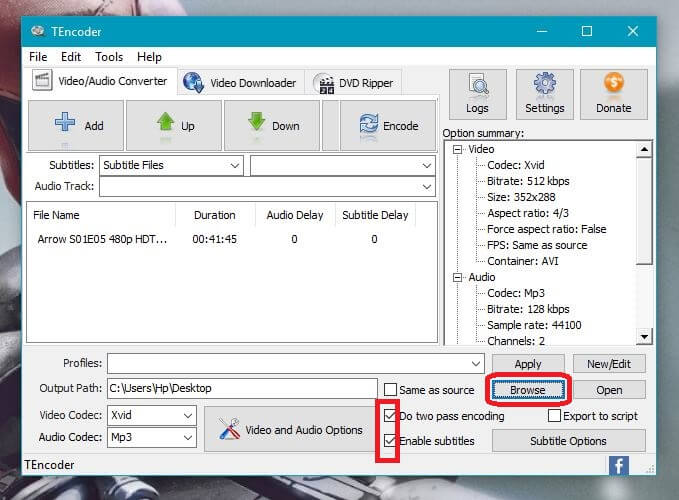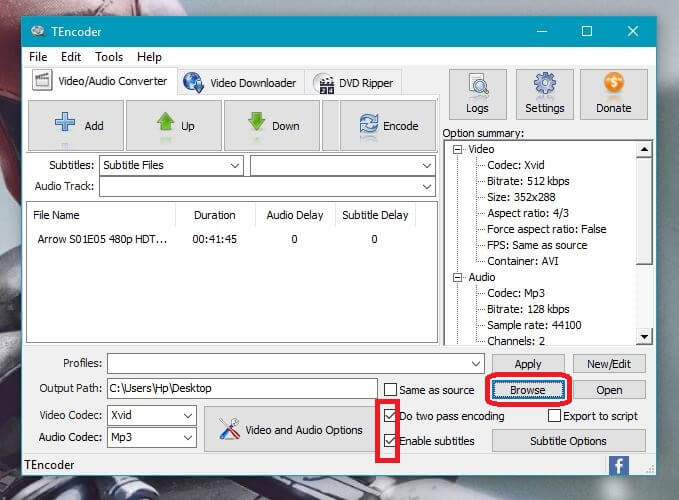 If you want to do changes in Audio and Video Qualities of video then simply click on Video and Audio Option. You can also change video codec, If you want good video quality in small size then choose latest video codec X265. Now after doing all changes now simple click on Encode, this option will embed subtitles to Video.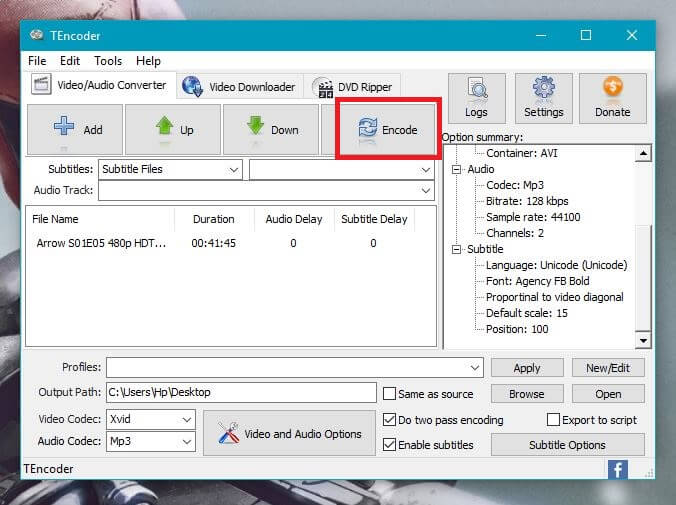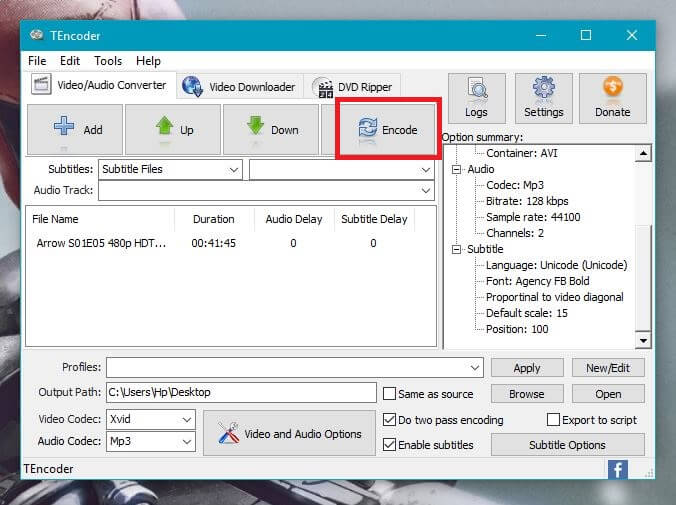 Now Processing will start and it will take few minutes to embed subtitle to video. After completing the process you will able to see a success tone. Now you can play that encoded video with subtitle in any device.
You can also use VirtualDub Software, but this is the best software that supports all file format and also provide latest video encode. Which is somehow helpful if you want to encode x264 video into latest encode x265.