NavIC or NAVigation with Indian Constellation has just been announced for commercial use. And, it's making news in the Indian Smartphone market. Realme X50 Pro 5G is the first smartphone, that features the NavIC navigation system. It detects NavIC satellites while connected to a WiFi network. Though, now many companies like Xiaomi also launching the smartphone with it. For NavIC support, a hardware component needs to implement with the chipset. That's why the smartphone launched even recently don't have the NavIC support.
Before you check if your smartphone has NavIC Support. There are a few things that you might be interested in knowing.
Snapdragon 460, 662 and 720G come with onboard NavIC support. These chipsets come with dual-frequency L5 (1.17 GHz) and L1 (1.58 GHz) – GNSS. So basically, if you own a smartphone these chipsets, then you're good to go. Since NavIC also works on L5 band S-band (2.5 GHz). So these chipsets support NavIC out-of-the-box. Snapdragon's latest 865 & 765 also comes with the NavIC tracking unit. But, the service is not have been enabled yet.
What is NavIC?.
In simple words, NacIC is India's GPS Alternative. The Indian Regional Navigation Satellite System (IRNSS) is officially known or called NavIC. This geo-positioning system is designed by ISRO. To provide accurate position in India and around the mainland. NavIC to be at par with Russia's Galileo and Glonass, US-based GPS. Because of seven satellites.
Check NavIC Support in Smartphone.
Maybe all of this sounds confusing to you. But, if you want to simply check your smartphone comes with NavIC support or not. Then, here is a simple guide to check.
1. Do Install GPSTest or GNSSTest App on your Android Smartphone. To be sure about NavIC support, do install both Apps.
2. Open GPSTest App, and Allow location permission. The App will now start detecting all available navigation satellites.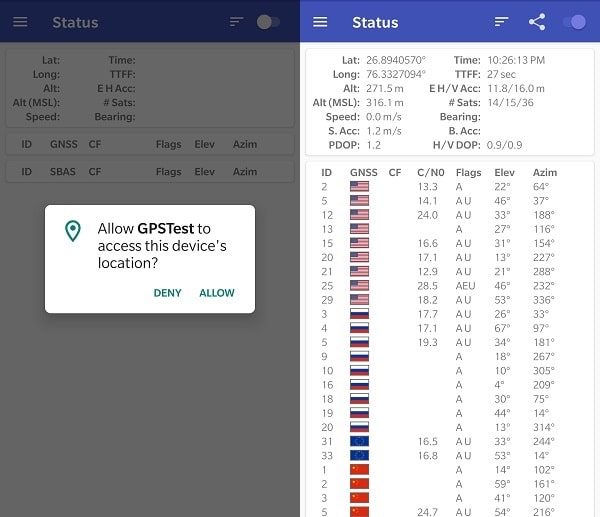 And, If it shows Indian satellites, then your device comes with NavIC support. As you can see in the screenshot of my OnePlus 5 it's not showing Indian satellites. Means, my device doesn't support it.
3. Similarly, Open GNSSTest App and allow permission.
Tap on the Start button to run the test. After starting the test, tap on the SNR option. (Next to home button icon.) And, you can see all available satellites.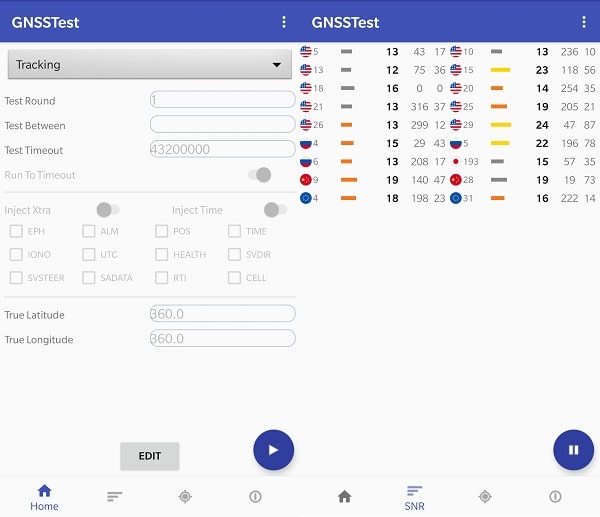 So, this was the easiest way to check NavIC support. Let us know in the comment section if you're able to verify NavIC compatibility.