Amazon Prime Video, or simply Prime Video is one of the popular streaming services. On, Prime Video you can watch TV Series, Movies, Documentaries, and Anime. Overall, it is one of the best Netflix Alternatives. Both Prime Video and Netflix offer the option to download videos in App. But, If you're searching for an amazon prime video download location, then stop wasting your time on it. Because you can only watch downloaded content within the App, the app doesn't store downloaded files locally.
To protect digital content rights, officially Amazon doesn't provide an option to save video locally. Although, with some third-party tools and software, you can download amazon video to a PC. As you might know, Prime Video App doesn't work on many Smart TVs. But, If you have a prime video subscription then this article will help you to download movies & tv shows on your hard disk. You can copy downloaded files on a USB drive and watch prime video content on a TV without App.
But before getting to know about other ways to download. Here is how you can download Prime videos officially to Android, iOS, and your PC.
Note: This article is just for educational purposes. We don't promote piracy in any manner.
Use Native Download Option of Prime Video App
Method 1: Download any Prime Video on Android / iOS.
Amazon Prime Video App allows downloading videos into three different qualities. You can download and watch videos in App when you don't have an Internet connection. Like, If you're in Airplane mode, then this option might be helpful to you.
1. Install Amazon Prime Video App from Play Store or Apple App Store.
2. Open App, tap on My Stuff (profile icon) > Tap on Settings (gear icon).
3. In the App Settings, tap on Stream & download (Streaming & Downloading in iOS).
4. After that, tap on Download Quality.
5. From here, you can set your video steam quality and download Quality. The default download Quality Settings will be Always Ask, you can change it from Data Saver to Best. If you have the average internet connection then choose the Good one or if you're using high-speed internet then choose the Best.
6. Now, go back to the homepage, and simply open any Movies or TV Shows that you want to download.
7. You"ll find a Download option below the Play option. Tap on it downloading will get started. You can find all downloaded files in the Downloaded section of the App.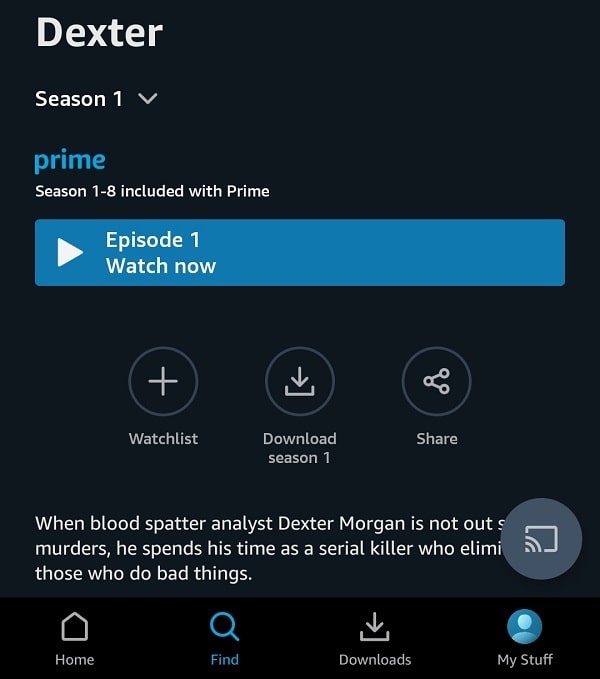 8. If the Always Ask option is selected in Settings, then App will ask to select quality when you tap on download. Select video quality and tap on "Start Download".
Method 2: Install Amazon Prime Video for Windows 
If you're a Windows user, then from Microsoft Store, you can download Prime Video App. And, yes Windows Prime Video App also comes with an option to download movies & TV Shows.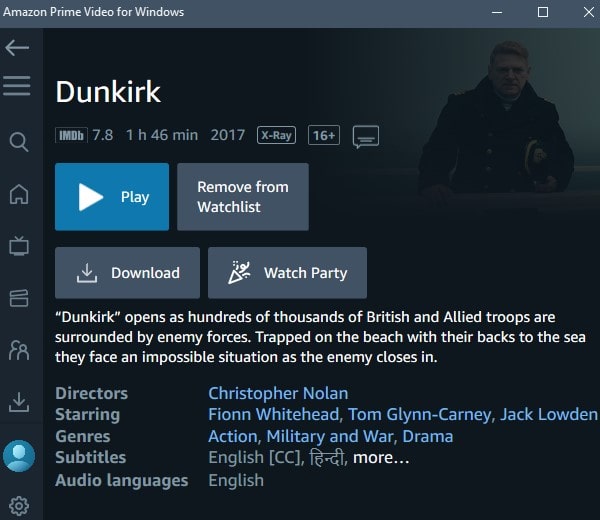 If you don't like Windows Prime Video App. Then, you can install the Windows subsystem for Android on your PC. And, can install Prime Video Android App on Windows Computer.
Download Amazon Prime Videos on a PC
The first way to download Amazon Video on PC is to use Android Emulator on Windows. Download Bluestack App Player and then download or import the Amazon Prime Video app in it, and then follow the above procedure to download. Or if Bluestack Android Emulator isn't compatible with your computer then you can download & Install PrimeOS.
Method 1: Use Video DownloadHelper Extension.
This is the best method to download Amazon Prime Video on your Computer. Video DownloadHelper is a popular plugin or extension for Chrome and Firefox. That allows downloading videos of multiple quality. First, this plugin was available for Firefox. But, now it is available for Chrome also. So, whichever browser you're using, you can install the plugin on it.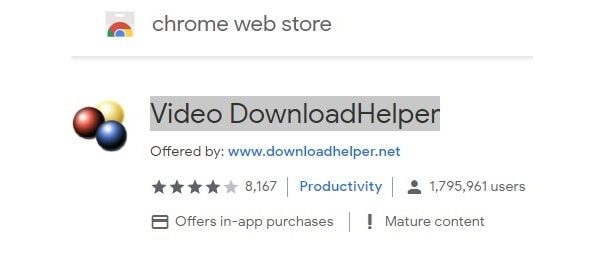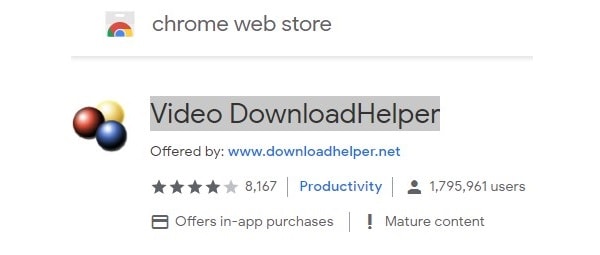 This extension isn't specially designed for Prime Video. But, it is working absolutely fine. Downloading Amazon Prime Video with this plugin is quite easy.
1. First, Install the Video DownloadHelper extension in your Chrome Web Browser. Click on Add to Chrome > Add extension.
2.  Open Prime Video Site in Chrome. Now, Play the video that you want to download.
3. After playing the video, click on the extension icon.
Now, wait for at least 30 seconds, and the extension will load all available video quality. The extension also does show the size of the video file. So, you can choose a high-quality video file according to it.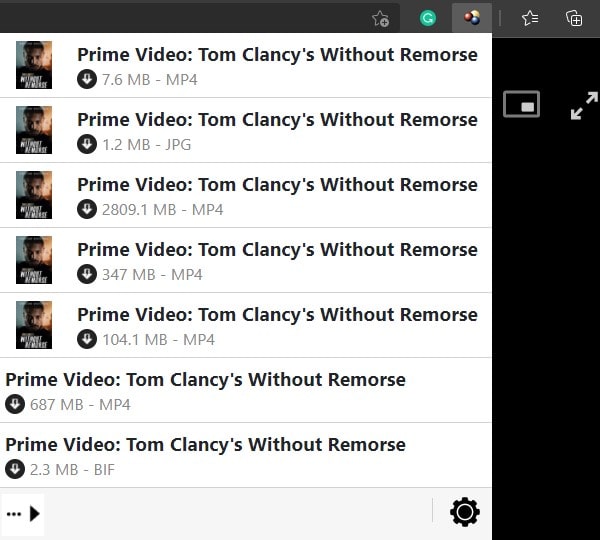 4. When you will click on any video quality shown by extension. A new tab will get open. Click on the "use browser" option, and the video will get start downloading.
That's it. So, this is the best way to download Amazon videos on your hard disk. But, please use this method for personal use.
Note: To play video after downloading from this extension. You can use VLC Media Player or KMPlayer.
Method 2: Use OBS Studio to Capture Prime Videos.
Open Broadcaster Software is also known as OBS is Windows software used to record and live stream. Yes, with it, you can record any video from the Prime Video website for personal use. This software allows the recording of desktop audio. And, you can also choose video recording quality.
1. Download and Install OBS Studio software on your Windows 11 PC.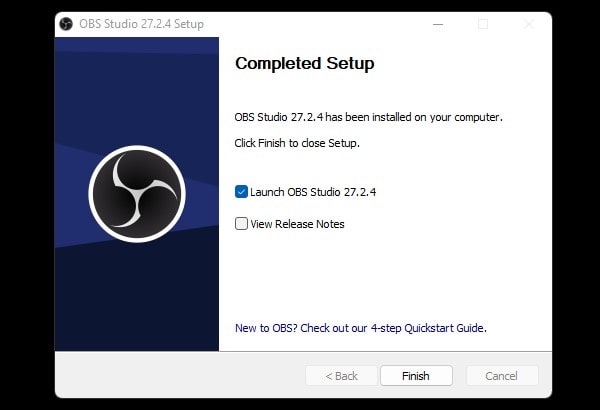 2. Open OBS Studio software, and set it for recording only.
3. Once OBS Studio gets open, in the sources section, click on the + icon. Do select the Display Capture option. Click on ok.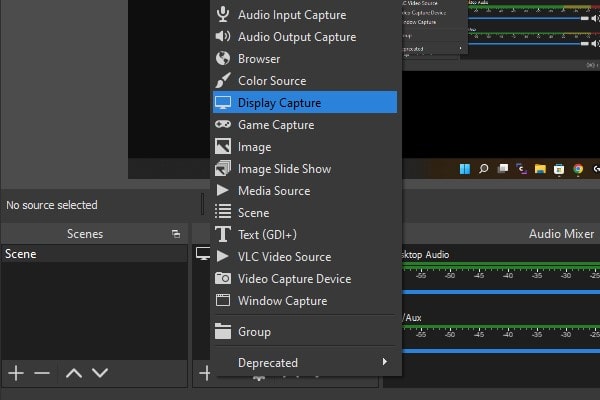 4. Keep Capture Method to Automatic and in Display, choose your display to record. Click on OK.
5. Now, from Audio Mixer, mute mic audio and enable desktop audio.
6. That's it, now click on Start Recording.

7. Once, you complete the recording, click on stop Recording.
8. You can find recorded videos in File Explorer > Videos.
Method 3: PlayOn Software.
Apart from Android App Player and OS, this is the only possible way to download Amazon prime videos. However, I tried dozens of ways and manage to download Amazon video using IDM but Amazon uses encryption. So even after completing the download video was showing a black screen and no sound.
What is PlayOn?
PlayOn is a desktop software that allows you to record any streaming video from Amazon Video. It's similar to working of a DVR for TV, you can record and save Amazon video as.MP4 Files to the hard drive on your PC.
PlayOn isn't Free you to need to pay approx 40 USD which is a Lifetime Fee. Although you can try PlayOn for FREE for 7 Days, it required credit card details.
How to Download Amazon Prime Video Using Playon.
Step 1: Download PlayOn Software on your Windows PC. Now open Software and go to the channel option and select Amazon Prime and log in with your Amazon Prime account details.
Step 2: Use the search shows option and search for your favorite show that you want to download and then click on the record button. Check the following image for more information.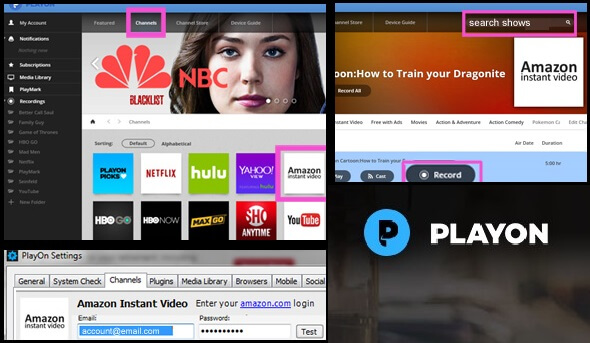 So this is the legal way to download Amazon Video to PC, But still, it's paid and not everyone can afford to pay. So I suggest you move to the next option which is my way to download Amazon Prime videos while watching.
Method 4: Use Snagit Screen Recorder Software.
It's also not an illegal way, it's simple Geek Hacks that allows you to save Amazon Video to your Local Hard Disk while watching videos. Sometimes we want to save our favorite TV Shows and Movies so we can watch them again later. So, here is a simple way to save online Amazon prime videos while watching them on the computer.
1. Download Screen recorder software, In my Screen Capture Tool Article I mentioned About Snagit software. Snagit allows recording computer screens while doing some activity on a PC. Although it's paid software many sites offer it for Free or you can try any other FREE screen recorder software.
2. First open Snagit software on PC or Mac > click on Video option> Turn on System Audio and Turn Off Record Microphone option.

3. Open the Web browser and then open the Amazon Prime Video site, after that simply log in to your Amazon account. Now search for your favorite TV Show and Movie that you want to Download.
4. Don't start the video first press the Print Screen Button to start Capturing. Snagit software allows to record specific screen so select the video playing area and it will start recording. When the recording starts, play the video, and when the video is complete press Shift + F9 to stop recording Alternatively you can use the Snagit icon.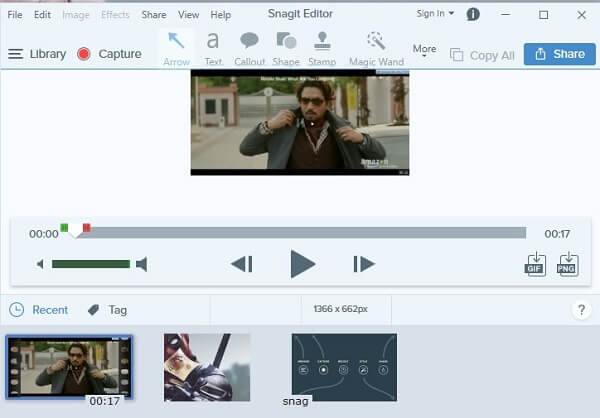 5. When you stop recording a Windows will appear, it's a Snagit video editor you can crop video if you want. Else go to the File menu and use the save option to save the video to watch later.
Summing-up
So, these are all possible ways to download amazon video to PC/Computer, and, all other devices. You can either use the official download option or watch the video offline. Or, you can use the Chrome extension, which will help you to save prime videos locally on the computer. And, if in the future, the extension doesn't work, then you can use screen recording software. If you know about any other method, then feel free to comment.