If you're a PC gamer, then you might like to play some battle royale shooter games, like APEX Legends, PUBG, Valorant, and many others. Most of these games allow you to switch AP servers. So that you can reduce Ping and enjoy lag-free gaming. But, some battle royale games don't allow to do so. And, if a game doesn't have a server for your region, then you can use VPN. VPN will also help you to play games that are region-blocked. And, if you love to play games on Windows, then you can download Surfshark for Windows. Gaming may revolve around collaboration, agility, and focus, but the actual experience relies on speed. Although quick thinking and quick hands can put you ahead in the gaming world, internet speed is a factor that can make or break your overall gaming experience.
When subjected to slow internet speeds, slow responses, and lag it will affect your gaming experience. This is why having a gaming VPN is a good idea. Gaming VPNs can potentially help improve your response times, reduce lag, and do other things that would make your gaming experience sublime.
After all, every gamer wants an experience that allows real-time action and movement between players. There are several resources that provide speed recommendations for various kinds of gaming, but before you make your decision, you should understand the different ways internet speed can affect your gaming.
How Internet Speed Can Affect Your Gaming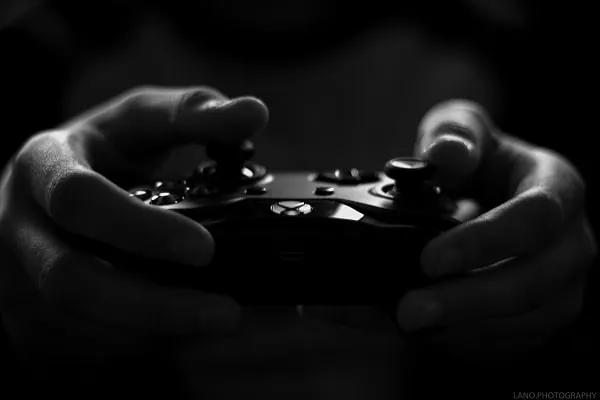 Factors that generally contribute to the quality of your gaming experience can be affected by your internet speed, and here's how:
Bandwidth
Bandwidth refers to the maximum or minimum amount of data that can travel through the internet at a given time, measured in Mbps. The Federal Communications Commission suggests that online multiplayer games require a bandwidth of 4 Mbps, whereas gaming consoles that need internet connection often need a bandwidth of 3 Mbps.
However, as games rapidly evolve to accommodate online play, the bandwidth speed you would require for gaming will depend on the number of players present in each session. A fast internet speed will guarantee that you go through each session without lag.
Download Speed
When purchasing an internet plan, you'll notice it has an "advertised speed" that will serve as your download speed. Download speed is essential to your gaming experience since they measure how long it would take for data to transmit from your server to the gaming device.
Slow internet speeds will make the data take longer, which may cause you to fall behind on responses leaving you vulnerable to your opponents. Most modern games contain high-definition graphics, which means you would need a download speed of at least 3 Mbps for gaming.
Upload Speed
Online games are often interactive, which means you would need to consider the speed at which data can travel from your console to a remote server or, in other words, your upload speed. Usually, even poor connections can meet the necessary internet speeds. This is why upload speeds aren't a key determiner when it comes to the right internet speed for gaming.
Typically, you would need an upload speed of at least 1-2 Mbps, even for high-definition graphics. Still, the best upload speed for you will vary depending on how many players are online at a given time. Fast internet speeds could help enhance your flexibility.
Ping Rate
Ping rate, commonly known as latency, is essential to your gaming performance. Ping rate refers to how long it takes your device to communicate with the internet server, measured in milliseconds(ms).
Even with high internet speed, having ping rates higher than 100ms can often result in slower gaming. Still, it is vital to go for fast internet speed since it is more likely to support real-time online gaming with much less latency. If there is no dedicated game server for your favorite game like CS: GO. Then, you can get game server hosting through the 1GServerHost platform.
Play Safe, Choose Fast Internet Speed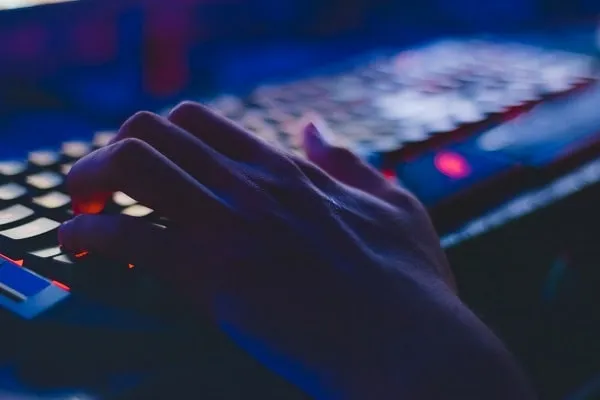 The internet is essential to gamers, streamers, businesses, and homes alike. This means high internet speeds can help you have a gaming experience with more minor disruptions and also allow you to carry out other tasks. Some companies usually throw in a free phone connection if you purchase an internet plan that provides their fastest internet speed.
Choosing fast internet speed can give you an excellent gaming experience and day-to-day life. Regardless of the type of game you are playing, having fast internet speed will guarantee that you get nothing but the best gaming experience.