Undoubtedly, Twitch is the world's leading live streaming platform for Gamers. When it comes to Live Streaming, yes Twitch is better than YouTube. But, the bad thing about the Twitch platform is, it doesn't save your past broadcasts forever. For free users, Twitch saves past broadcasts for up to 14 days. And, for Partners, Turbo, and Prime users, broadcast get saved for 60 days. That's why downloading your Twitch VODs is quite a better idea. So, If you want to download a Twitch VODs to store locally on your device, then, we're here to help.
After downloading your Twitch VODs, you can edit and upload them on YouTube. It will help you to gain an audience on the YouTube platform, even Shroud does the same. Apart from your own broadcasts, you can even download videos of your favorite streamers. So, here's a step-by-step guide to download Twitch VODs of your and other users.
Downloading your own Twitch VODs
Save Past Broadcasts
If you're streaming first time on Twitch, then you have to enable an option to save your live broadcast. Else, Twitch will not store your past stream. If this option is already enabled you can skip this part.
1. First, log in to the Twitch website in your browser. Then, click on your profile icon, and from the drop-down menu, click on Settings.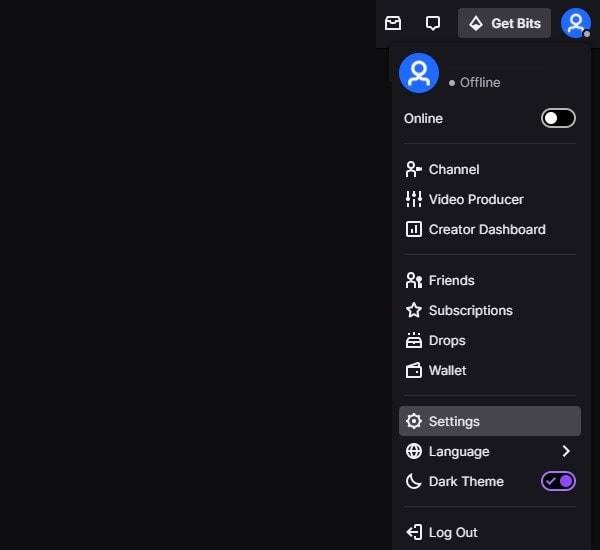 2. Now, click on Channel and Videos.

3. A menu will appear on the left side. From there, click on Stream.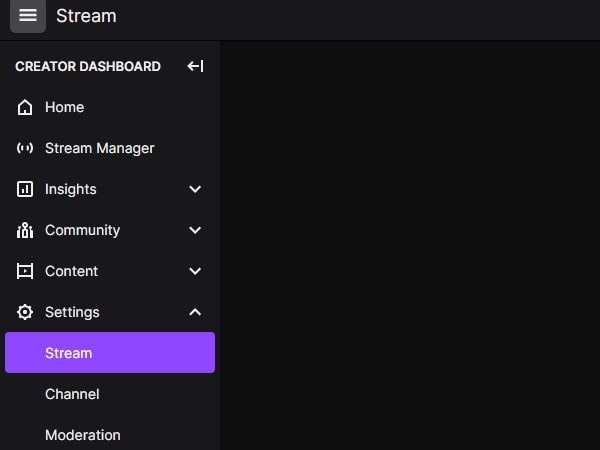 4. On the Stream Key & Preferences page, you will find the "Store past broadcasts" option, do enable it.

That's it, now all your future streams will automatically be saved to your Twitch profile as VODs. So that, you can download.
Download Twitch VODs to your Computer
1. log in to your twitch account, and click on the profile icon. A drop-down menu will appear, click on the Settings option from it.
2. On the settings page, click on "Channel and Videos".
3. From the left-side menu, click on content and then click on Video Producer.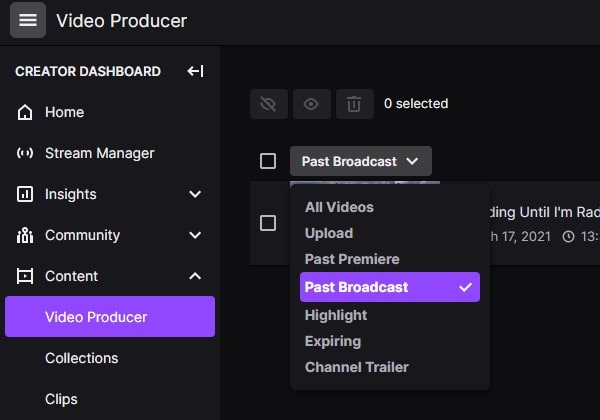 4. Here you"ll find all Twitch videos. You can even filter out past broadcasts, click on "All Videos" and a selection menu will appear.
5. To download a Twitch video, click on the vertical three dots icon from next to the video. And then click on the Download option.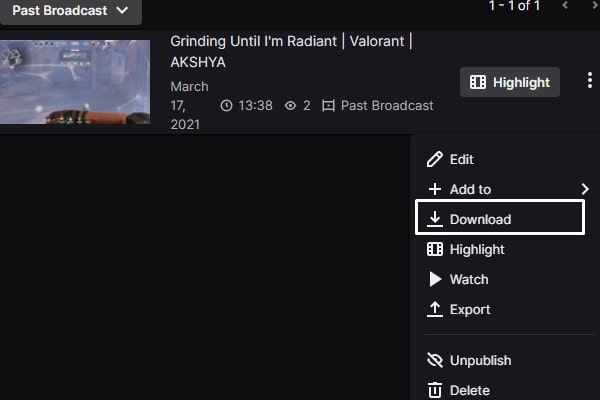 Don't close the Twitch webpage. First, Twitch will prepare a video to download. And after that, the download will get started automatically.
Alternatively, click on the video thumbnail, and you will get all options like download, export, share.
How to Download Someone Else's Twitch VODs
Twitch officially doesn't allow to download other user's videos. Though, you can still download by using third-party software. And, one of the popular is Twitch Leecher. It is an extremely fast and easy-to-use open-source Twitch VOD downloader. To download any Twitch user past stream/broadcasts, follow these steps.
1. First, download the latest version of the TwitchLeecher application from its GitHub official page. And, install it on your Windows PC.
Download TwitchLeecher from GitHub.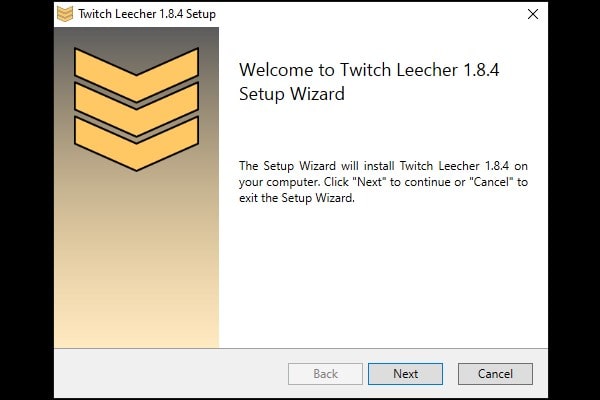 2. Now, open the Twitch website, and find the Video that you want to download.
3. Right-click on a Twitch stream, and then from the context menu, click on "Copy Link".
4. Now, Run the TwitchLeecher tool as administrator.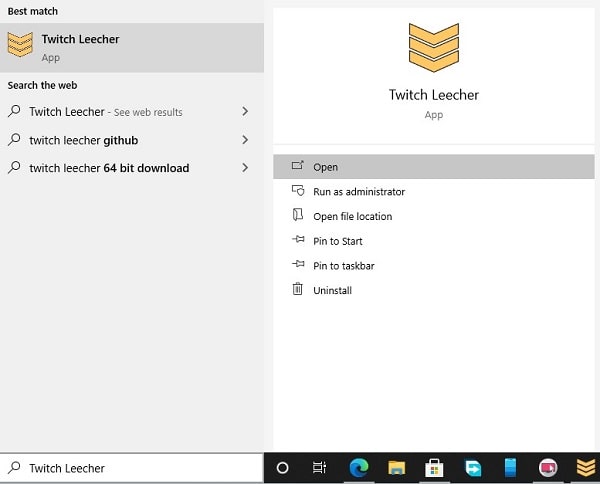 Click on the Search tab.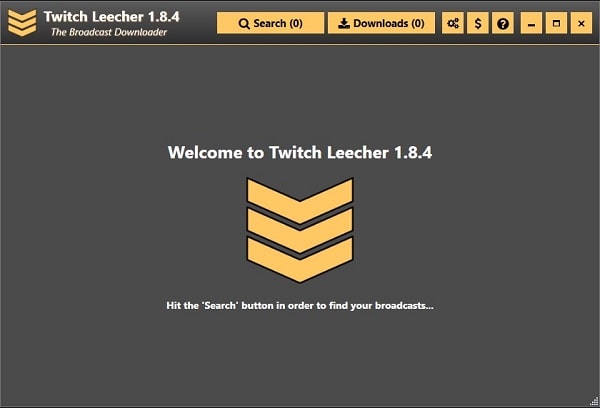 5. After that, click on the URLs tab and paste the copied link. Click on search.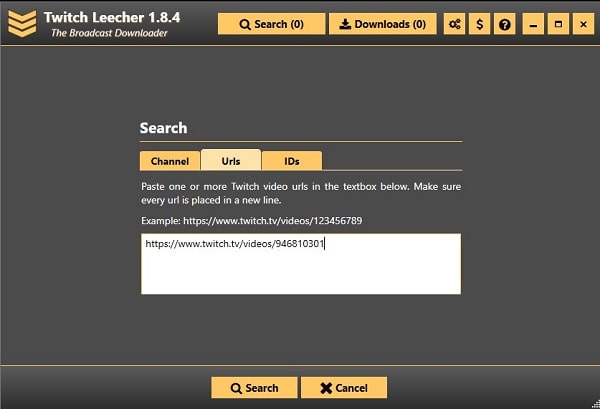 6. Video will now appear in Twitch Leecher, click on download.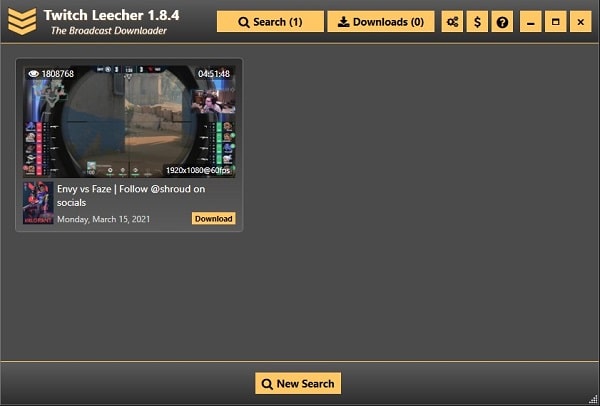 7. Now, you can select video quality, the destination folder, and set a custom file name. You can also download a specific part of a video, from the crop video section.
Click on the Download button.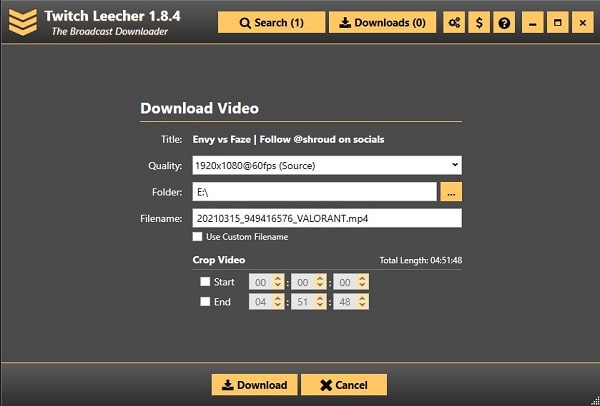 That's it, now the download process will get started, and the video will get saved in a selected folder by you.
You can check the download process by clicking on the downloads option.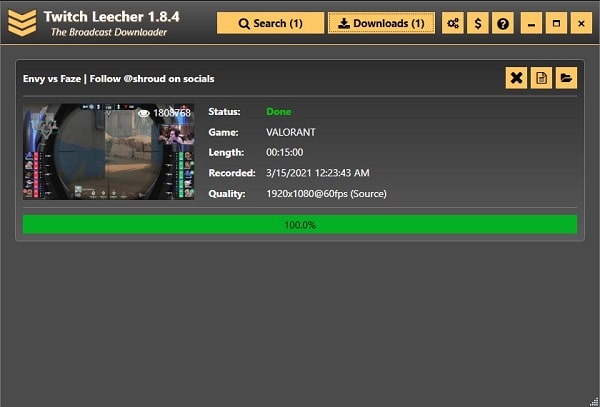 Keepvid – Online Twitch Video Downloader
Well, If you don't want to install any tool to download Twitch Videos. Then, you can use an online twitch downloader. The best thing is you can use this on any device. Yes, even from your smartphone you can download Twitch Videos. Personally, I find Keepvid best, because it lets you download Twitch VOD in multiple quality. Even you can download only audio from a Twitch Video. Chrome and Edge extension also available for this online download tool. Basically, this online downloader is designed to download embedded video.
1. Open Keepvid Twitch Download in any browser.
2. Copy the twitch video link. On the smartphone, you have to long-press over the video thumbnail, to copy the link. And, on the computer, you just have to simply right-click on it.
3. Paste the copied link in Keepvid video downloader and then click on GO.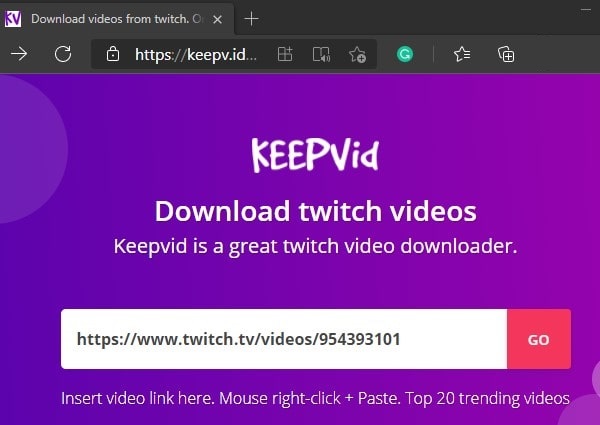 4. That's it, Keepvid will fetch video, and you will get multiple quality download options.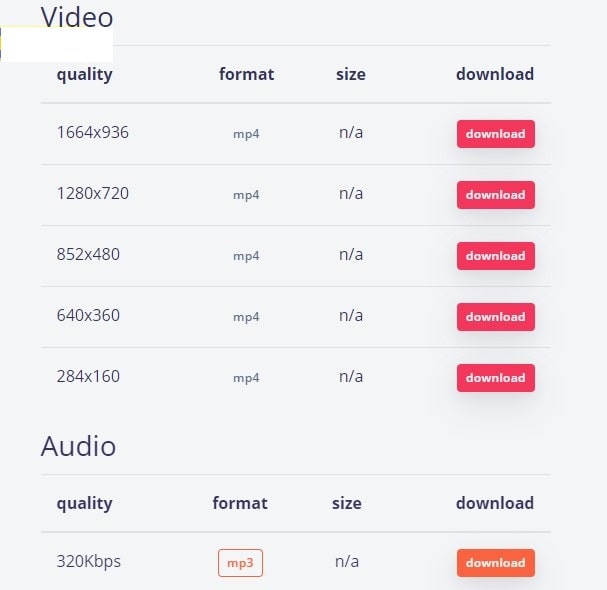 Just hit the download button. And, downloading will get started. As simple as that.
Ok, so these were the methods to download Twitch Videos. If you want to download your own Twitch Video, then Twitch officially provides an option. And, if you want to download any other user's past broadcasts, then you can use the Twitch Leecher application.