Cortana is the highlighted feature of Windows 10, we can do many things with Cortana like open apps, play music, search Files & a lot more stuff. But sometimes we ask Cortana & when Cortana unable to answer our Question then Cortana redirected our search to Microsoft's Edge Web Browser. And as I told you in my previous article every user has their own favorite Browser & we can set our Default Browser. There is not any Official Option to Change Cortana Search Engine Because Edge Browser is Microsoft Official Browser & Microsoft wants Windows users to use its own Offical Browser. We can Uninstall Edge Browser or Internet Explorer but after that, we start facing Much Error. Don't worry No need to Uninstall Browser you can set or change Cortana Search Engine & Default Browser. You can set any Browser & I know 80℅ users prefer Google Chrome Browser. That's why today am gonna tell you How to change Cortana Default Browser or Change windows 10 Search Engine to Google instead of Bing.
how to change Cortana Default Browser
After Windows 10 Anniversary Update Microsoft Block the Ability to open Cortana searches in our Default Browser. But Still, there is a one-click tool available to change Cortana Default Browser.
First Download Cortana  Search Tool. It's available for Windows 10 x64 & x86.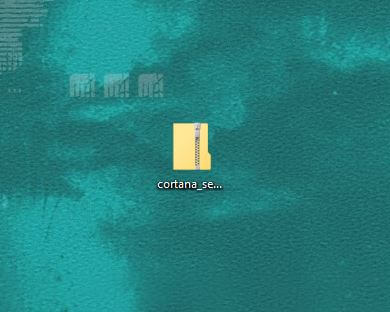 Now Extract Zip File Using  7Zip or WINRAR any Software. Now you can see two folders x64 & X86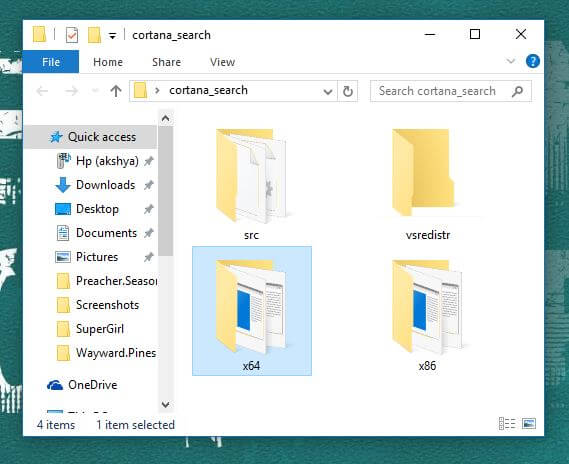 First, check which version you are using, Right Click on the My computer click on Properties. Now you can see which version you are using.

you can see am using x64, If you are using the same Version then Open x64 otherwise Open X86 Folder.
Now First Run SearchUIMonitor, If you get the "Windows protected your PC"the click on more Info then click on "Run Anyway"
You may get DLL file Missing Error but Don't worry you can fix DLL Error.
After SearchUIMonitor Now Run EdgeAutomation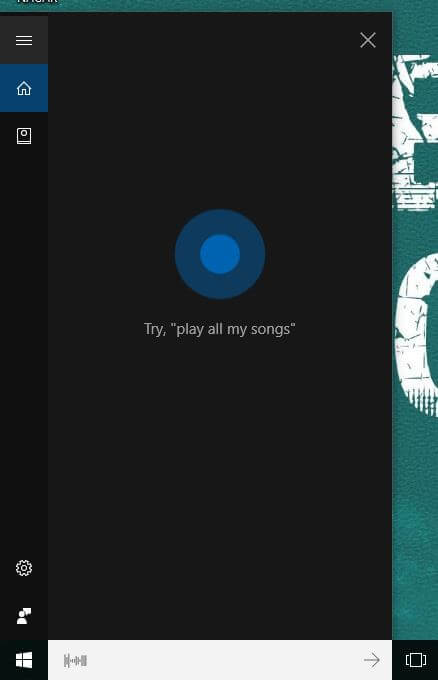 Done Now you successfully change Cortana Default Browser.
Change windows 10 Search to Google instead of Bing.
The Above Settings will change Cortana Default Browser. But Still, the search will Redirect to Bing Search Engine. If you want to change Google as your Default Search Engine, Then you need to Install a Chrome Extension Chrometana – Redirect Bing.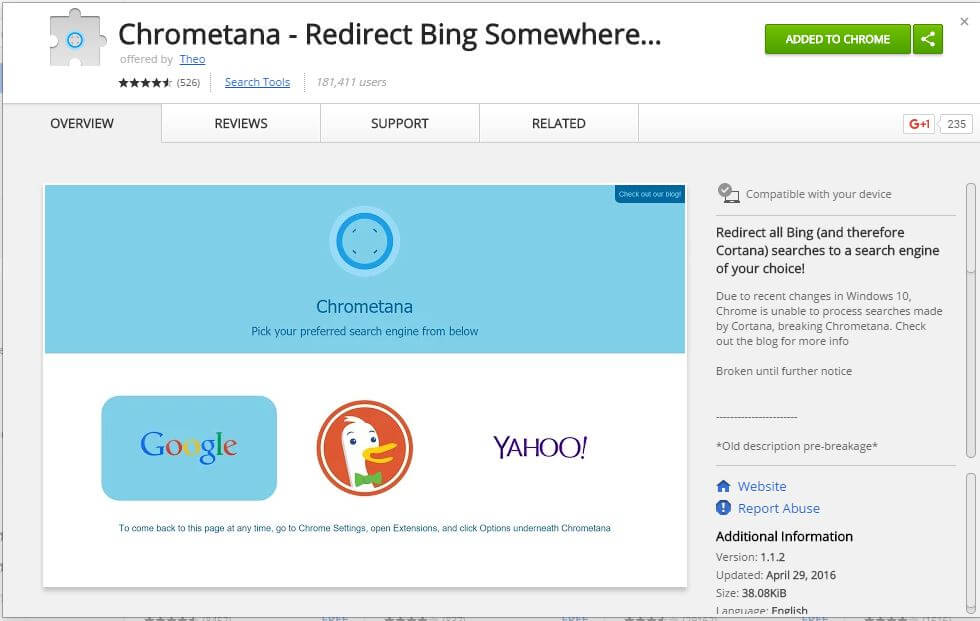 Simply click on Add to Chrome Button and Extension will Install in your Chrome Browser.
Now go to settings Click on Extensions, or you can Open using chrome://extensions/
You can Easily find Chrometana Extension Click on Options.
Now a Page Will Open just Select Google.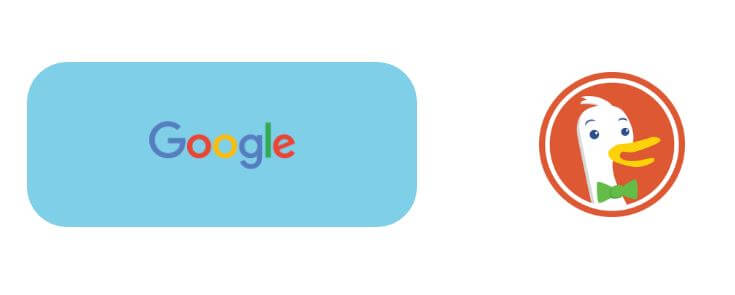 Now your all Cortana Searches will redirect to the Google Search engine.
Thanks for Reading, Still this is the Best Solution Available to change Cortana Default Browser If you know any other better solution you can Comment.