After Google Stadia and Microsoft's xCloud, Nvidia has joined the game-streaming wars with the release of Nvidia GeForce Now. GeForce Now is Nvidia's cloud game streaming service, which was in beta for quite some time. And, now, the company has opened it's public access. Though, Company is still limiting it to the US so far, as a Stadia Competitor. So, if you're in India or from outside the US, and want to test it. Then, here is how, you can use Nvidia Geforce Now in India.
What is Nvidia GeForce Now?.
If you're hearing about game streaming service first time. Then, here are the few things, that you need to know about Nvidia GeForce Now. Let's simply put off, It is basically a cloud streaming service to play high-end games in any Computer or Smartphone. Without worrying about what's the hardware you have inside your system. Unlike Google Stadia, Nvidia isn't restricting users with a shortlist of devices. GeForce Now is available for Windows PC, Mac, NVIDIA Shield TV, and Android Devices. Currently, iOS is missing in the device list, hopefully, it will also available soon. In Nvidia Shield TV hardware, the App comes preinstalled.
Requirements – For Nvidia GeForce, the main requirement is a high-speed Internet Connection, and, Account with GeForce Now. Nvidia recommends a 50Mbps or higher speed connection for the optimal experience. Above 100Mbps connection, you will get a smooth gaming experience.
Membership – GeForce Now has two plans. With a Free plan, you will get standard access and 1 Hour of Gaming Session. That is enough if you want to test it on your System. And, there is a founder's membership plan, that costs around 4.99$ per month. In which you will get complete access to Game Libary, and, extended session length. There is a free 90 days Introductory period also included.
In Android Devices, Games will load in the 16:9 aspect ratio. Means, in some smartphones, you will have black borders. That might feel a little congested. So, it's better to try on PC or Mac.
How to Use GeForce Now in India.
Ok, so now you know general things about GeForce Now. So, let's start Gaming with GeForce Now. Follow these steps to use Nvidia GeForce Now in India.
Download VPN & Connect to a US Server.
1. First, Download a VPN Application of your choice. If you don't know which VPN to try. Then, you can download and Install TunnelBear.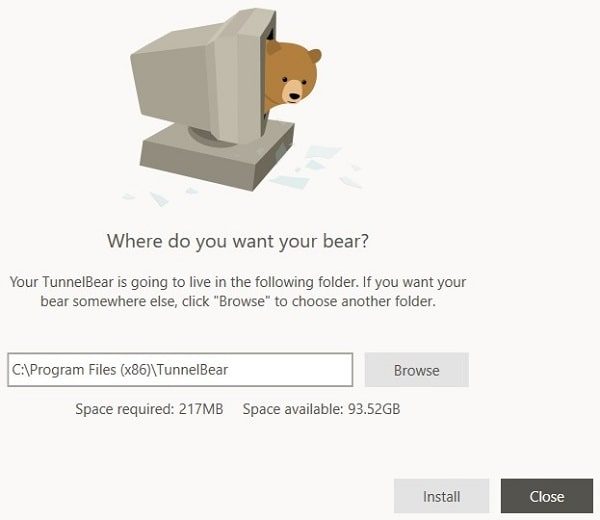 (Select Free Plan of TunnerBear, you will get 500MB of secure browsing. And, by tweeting about TunnelBear, you will get 1GB extra. That is enough for testing Nvidia GeForce Now.)
2. Signup in TunnelBear and connect to a US Server.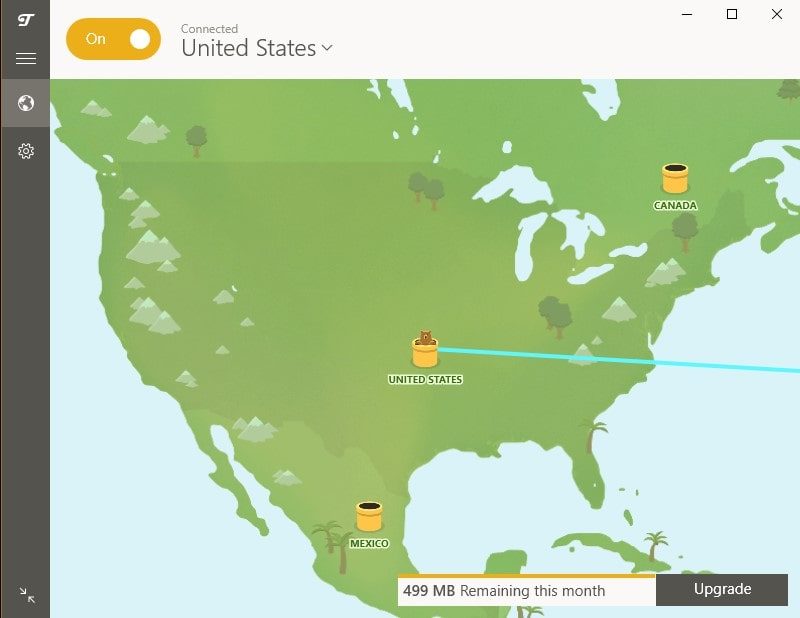 3. Now, Open GeForce Now Website to create an Account. Click on "Join Today". And, Select a Free subscription plan to test purpose. (No card information required.)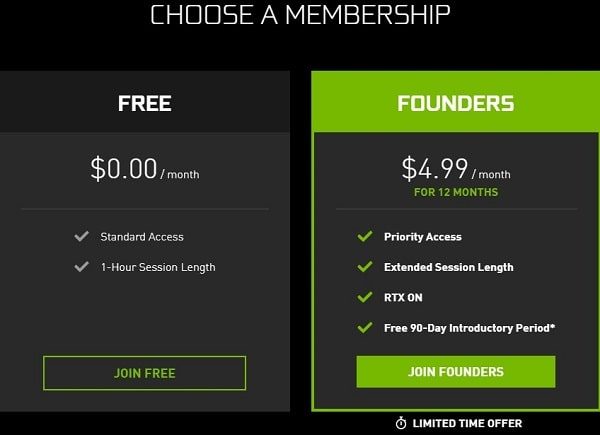 4. Log in with your Nvidia Account if you already have. If not then click on Create Account. Enter your details and create a new account for GeForce Now.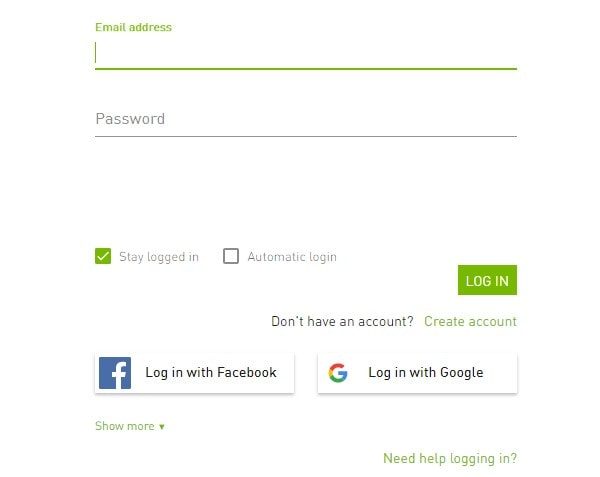 Email Verification will be required. So, check your mail and verify it.

5. After going through privacy settings. You will get the option to Download GeForce Now App for your Platform. Personally, I have tested it on my Windows PC.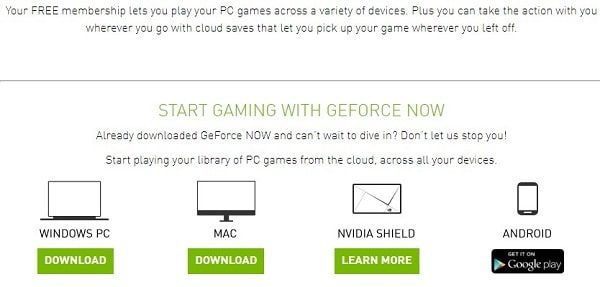 6. Install the GeForce Now App. Launch App and login with your Nvidia account that you have created.
7. You can now search for the Games that you own. Or, you can search for some free to play titles. Like Apex Legends, Fortnite and you can add it to your Game Libary. (Click on the "+Libary" button.)

8. From My Libary, you can play added Games. Hover mouse pointer over Game title and you will get the option to Play.
GeForce Now will Analyze your Network to ensure you will get a seamless experience. And, if you have a high-speed connection, the game will get launch. (Windows Defender Firewall also can ask for permission, allow it.)

While testing a Game in GeForce Now, I was on a slow 20Mbps WiFi connection. So, I got a warning that – Your network support streaming up to a maximum resolution of 1280 x 720 at 30 FPS.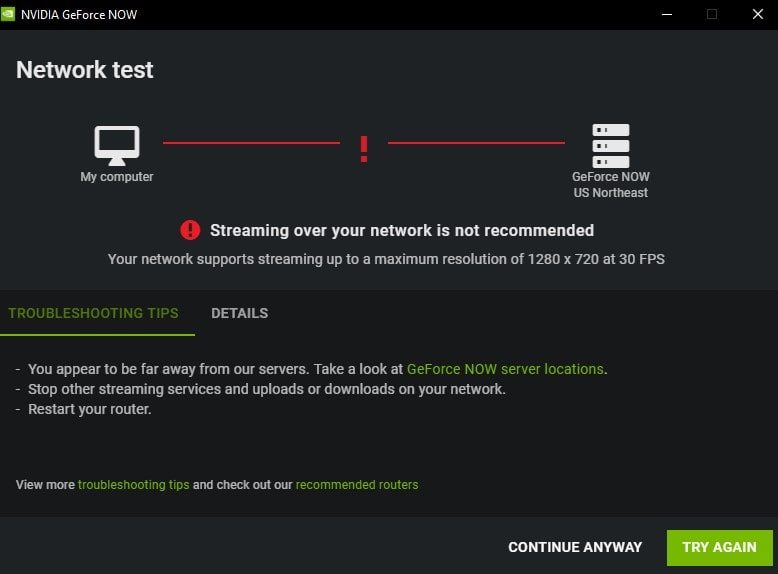 That's how we can use Nvidia Geforce Now in India or Outside US. Currently, Over 400 Games are supported. But, we are using a VPN, so you have to deal with high ping issues. So, I would not recommend now to play multiplayer games. And, don't buy a premium plan until it gets available in your Country. Anyway, which game you tried in GeForce Now with a VPN. Let me know in the comment section.