In response to the current CoronaVirus (COVID-19) pandemic, HBO is offering 500 hours of free content. This includes HBO's most beloved TV shows like Silicon Valley, The Sopranos, The Wire, Ballers and many more. Even, a collection of Movies and documentaries also available for free this month. The best part is no signup required – it's entirely for free. To start watching free HBO content, simply go to HBO's website. Or, you can download HBO Now or HBO Go app on your iOS, Android devices. You will find "Stream for free: no subscription required" section.
However, HBO NOW is only supported in the United States. But, If you're not living in the US. Then, you won't find out the HBO App on your App Store. And, even if you do try to access HBO Now site. "HBO now, not is service area" page will appear.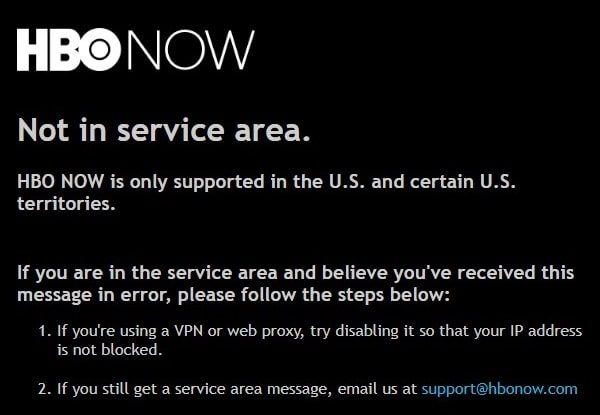 Although, with a reliable VPN, you can eliminate this restriction. Here's how you can watch HBO Free Outside US.
Watch HBO Free, Outside US
Setup Smart DNS Proxy VPN.
There are many VPN services available. If you're already using one then just connect to US Server. And, you will able to access HBO Now free content. Personally, I have tried the Smart DNS Proxy VPN. It worked quite well. It offers free 14-days trial. (no credit card details required.) This is enough because the HBO content for free is only available for this month.
And, you don't need to download any software in your Computer. You just have to configure the DNS proxy server. That is quite easy to do.
1. First, head over to the smart DNS proxy site. And, Signup for 14-days free trial by clicking on "Try it now". (Don't forget to verify email.)
Once you verify, it will activate your IP in their system. After that, you just have to go through the DNS setup process.
2. Smart DNS Proxy Configuration Status page will appear. Click on setup. (If not, click on "My Account".)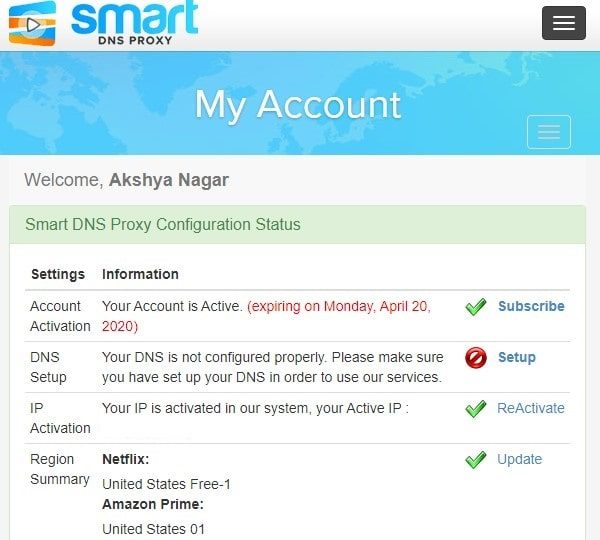 3. On the next page, the Setup device window will appear. Select your device and OS and click on setup. (For example – I have selected Windows 10. So, it will give me instructions to setup the DNS proxy server.)

For Windows 10 Users.
1. Right-Click on Network icon and click on "Open Network & Internet Settings". Windows 10 Settings App page will open, click on "Change Adaptor Options".
2. Control Panel will get open, right-click on the active internet connection, click on properties. In my case, it's ethernet. First, uncheck "Internet Protocol Version 6 (TCP/IPv6)".
After that, click on "Internet Protocol Version 4 (TCP/IPv4)", and click on properties.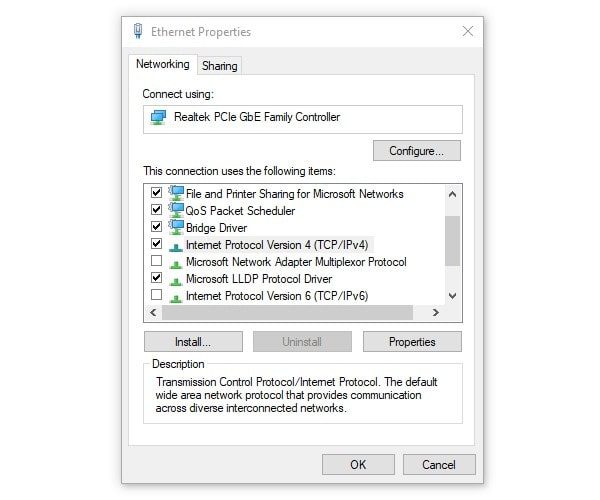 3. Open Smart DNS Proxy Servers page, and we will use two DNS proxy servers of the US from here.
4. Copy and paste the DNS proxy servers details in Preferred and Alternate DNS Server section and click on ok. (To activate the DNS Server section, click on "Use the following DNS server addresses" option.)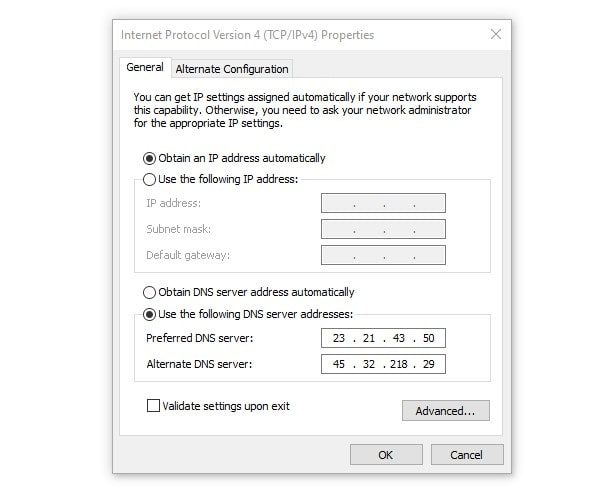 5. Open My Account section of Smart DNS Proxy and you will see "DNS is configured properly" will appear.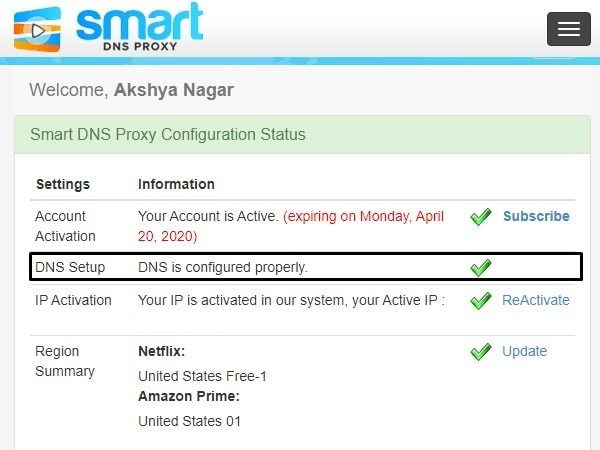 That's it. Open HBO Now webpage and now restriction notice will not appear. And, you can watch free HBO Shows and Movies without any form of registration.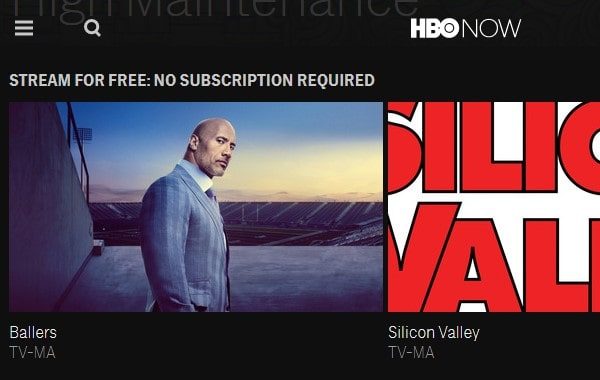 You can also set up these proxy settings on your iPad, iPhone, Android, TV, set-top box and even in the console. Just select the device on the "how to setup" page, and, you will get all information needed.
The HBO Now free section offers 9 HBO Originals, 20 licensed movies from Warner Bros. And, 10 HBO Documentaries for free. Do visit the "watch HBO free no subscription" webpage for all free content information.