Minecraft is an old sandbox video game. Which is created and designed by Markus Persson in 2009. And later it is entirely developed and published, by Mojang. Now it's 2018, and many other games are available, which is somehow better than Minecraft. But still, you can make Minecraft interesting, if you know about mods. You can Install Minecraft Mods, using multiple ways. And In this article, I am going to mention, the easiest way to Install any Minecraft mods.
What is the mod (Video Gaming)?
Modification (Mod) is an alternate, that changes some aspects (for example – Character, looks, features, and appearance) of the game. With mods, you can extend the game's replay value. There are multiple types of mods available for video games – Some mode makes small tweaks and changes. And Some mode changes the game completely and make the game better.
There are multiple sites available that provide the best Minecraft Mods. Downloading mod is quite easy. But installing those mods is complicated for the normal user. And, If you're playing Minecraft for the first time. Then you will not able to understand how to install Minecraft Mods. Officially, Minecraft game doesn't come with any mods option. You need to install some third-party tools to Install Minecraft Mods.
In the older versions of Minecraft to install mods – You had to extract the minecraft.jar game file. Then copy the mod, and delete the folder named META-INF. But unfortunately, In the latest version of Minecraft, it isn't allowed. (Using the old version then you can use this method)
But, If you're using the latest version of Minecraft, then you need to download Forge to Install Minecraft Mods.
What is Forge?
Minecraft Forge is an Application programming interface. Which allows installing mods without opening the original game files. And It, also checks whether mods are compatible with games or not.
How to Install Minecraft Mods
Step: 1 Create a Backup
If you're an old Minecraft player then, maybe you don't want to lose your saved game data. Some mods can damage your saved games files, So better is, to create a Backup. But If you're a new user then you can skip this step.
How to Create a Backup of your Minecraft Worlds?
1. Open File Explorer and then enter %AppData% (Alternatively you can open the run window and can enter %AppData%.)

2. Now go to (dot) Minecraft > Saves. (Here you can find out all saved Game Data or Minecraft Worlds.)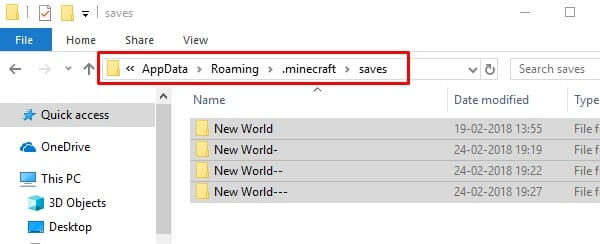 3. Create a new folder on the desktop and then copy all these saved data in it. (And, In case if you lose your game data in the future. Then, simply copy this data again into the saved folder. )
Step: 2 Download and Install Forge in Minecraft
There are some forge alternatives available like ModLoader or Bukkit. But still, I suggest you download Forge only to install Minecraft Mods. Because other mod installers' installation process is complicated.
1. Download Forge from its official website. (Before downloading forge, first, check for your Minecraft version.) Or if you don't know then simply download the latest version of the forge which is 1.12.2.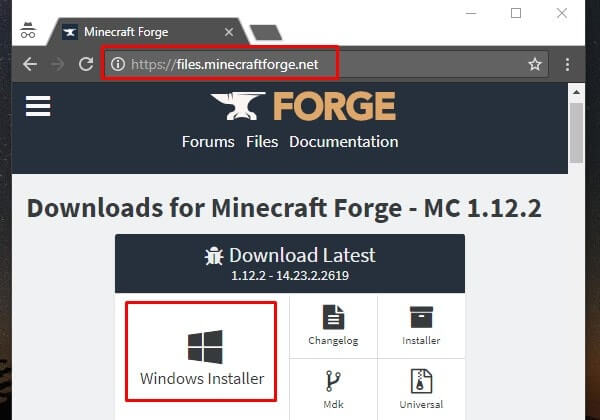 2. After downloading the latest version of Forge, Double click on it to Open.
3. When Forge (Mod System Installer), a Window get appears. Choose the Install Client option and then click on OK. (Don't make any changes in the directory.)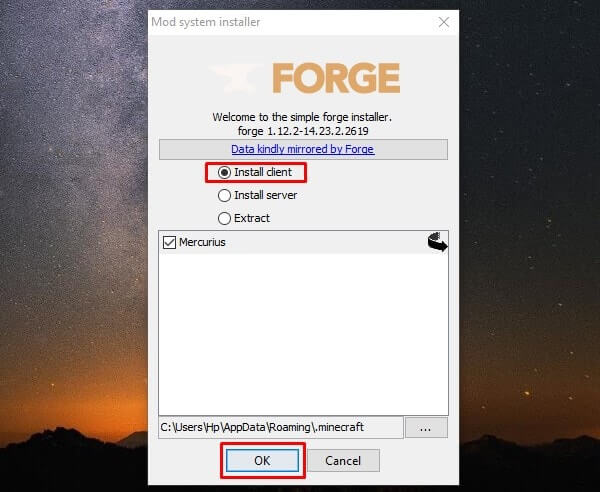 4. Verify Forge Installation – To verify whether Forge is installed or not, First launch Minecraft Game then Select Forge from Profile and then launch the Game.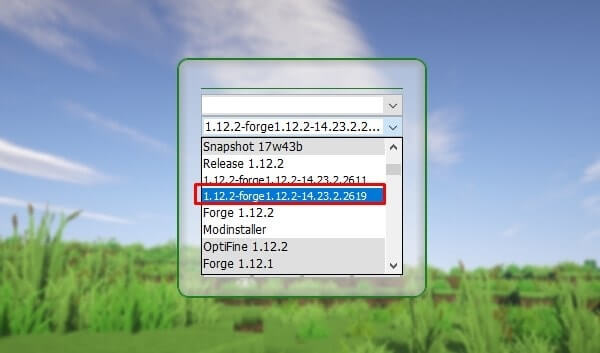 This time Game will take some time to get the load. And now after loading the Game, you will able to see mods option. Here you can access all mods. But first, you need to download and move mods in the mods folder. Close the Game for now, And move to the next step.
Step: 3 Download Minecraft Mods.
As I mentioned before, multiple sites are available, that provide Minecraft Mods. But only a few sites are trusted because some Sites contain malware.
Personally, I prefer MinecraftMode(dot)com site. On this site, you don't need to go through any hard process to download any Minecraft Mods. And site comes with popular Mods section. In this site, you can easily find out download options for any Minecraft Mod.
Note: You don't need to extract the mods file after downloading it. Because with forge, you can install Mods without extracting it.
Step: 4 Copy the Mods file into /Mods folder.
After downloading the best Minecraft mod, According to your need. You need to copy the mod file in the Games Mods Directory. After copying mod files into the directory, Forge can easily access that specific mod.
1. Open Run Window (Press Windows Key + R) and then type "AppData% and press enter.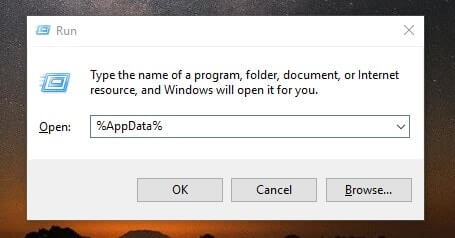 2. Now, go to \.minecraft\mods and paste the downloaded mods file here.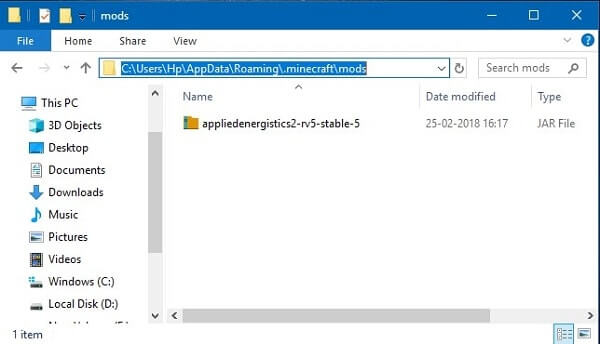 Step: 5 Open Minecraft and start using Mods.
After copying mods files to the "Mods" Folder, now open Minecraft, and forge will check the changes done in the mods folder. Every mod comes with different controls and interfaces, So after installing Minecraft Mods read the instructions that come with mods.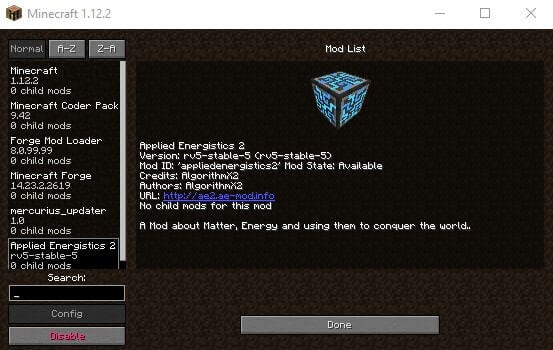 Some Security Tips.
As you know already, Minecraft is a popular Game. That's why many Minecraft players, Do search for mods and other related things. So, there are multiple sites available that try to do nasty things, with your Computer. Installing Bitcoin Miner on Your Computer, or a trojan or virus attack can be done using those fake sites. To download Minecraft mods, you need to be, tech-savvy. So you can understand, which site is genuine. Always download mods from, a trusted source only.
That's it for now if you know any other easiest way to add mods to Minecraft. Then, feel free to Comment.