No matter why you want to mirror Android to PC (Windows) or any other Operating system. At the end, you're here to find out a quick solution to do that. And if you're Xiaomi device user then check Cast/Mirror Xiaomi screen to PC. Many tech blogs already provided ways to mirror phone to PC. But unfortunately some ways are for the rooted devices, and some don't work properly.
If you want an effective way to mirror Android to PC by using WiFi or without using WiFi, then keep reading this article. Cast/Mirror Android device is not a rocket science because Google already provided cast option for most of the devices. You can find option Settings> Notifications settings, or If you're Windows 10 user, then you can use connect option. But still, these are not the simple way and doesn't work for every Android device.
If you're mirroring Android to PC to play games on Windows PC, then you need a Good Application. I tried USB and WiFi both way to mirror screen, but it sounds strange that the WiFi method allows fast and real time mirroring.
Method 1: Mirror Android to PC using USB Cable. (No Root Required)
Using Vysor App. – It makes it possible to control Android on the computer using Mirror android to PC. By using this application, we can play games, use Android apps and control our Android device using mouse and keyboard.
Or If you want to present a presentation of any android application then this app is beneficial. Because it allows accessing the whole Android using PC, and by using USB connection.
Things that you need to Mirror.
Android Device.
Computer with Chrome Web Browser.
USB Cable to connect android device to PC.
First, you need to install Vysor App in Both devices, Install Vysor app from Google Play store on your Android Device. After that Install Vysor Extensions / App in your Chrome Web Browser to connect both devices.
Enable USB Debugging.
Before start connect Android device to PC, you need to enable USB debugging option then only you can mirror phone. USB Debugging option is available in developers options and to Enable Developers Options to tap Four to seven times on Build Number.
Stock Android: Settings > About phone > Build number
Samsung : Settings > About device > Build number
LG : Settings > About phone > Software information > Build number
HTC : Settings > About > Software information > More > Build number
Xiaomi : Settings > About Phone > MIUI Version.
Once you enabled developers option, you can find USB Debugging option in it. Just Enable it and then connect your Android Device to PC using USB.
Open Vysor App in both devices (Android & PC), If you're unable to find in Chrome web browser then simply use Chrome://Apps URL to open.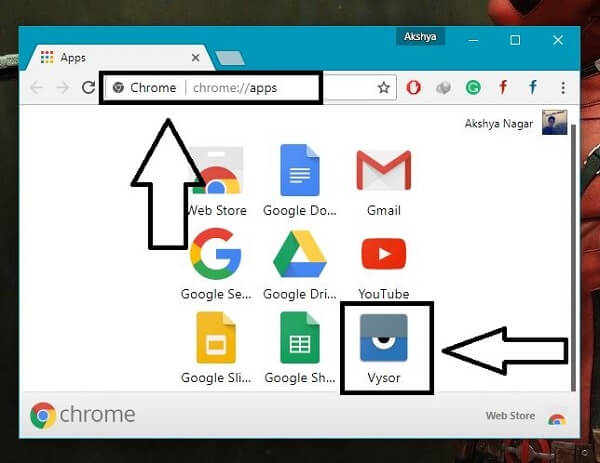 On Vysor Chrome App page click on find devices > Android from Android and then OK. After that, you'll get a pop-up in your android device to allow USB Debugging select OK.

Done now a window will appear and you'll able to see the mirror of your Android device. you can now control your Android device using the computer or you can use mobile itself for mirroring.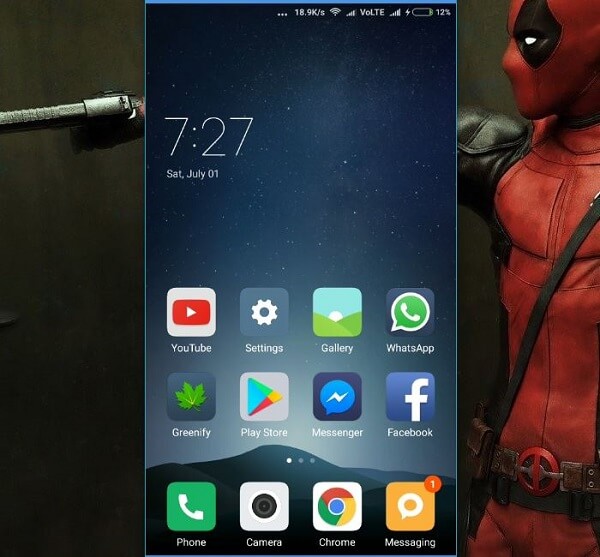 The best part about this app is it doesn't require an internet connection to Mirror Android to PC. But if you're using the internet then it will show some unwanted ads. It works on non – rooted mobile but if you're mobile rooted then try next Method.
Method 2: Mirror Android to PC using the wireless connection (WiFi). (No Root Required)
If you have rooted Android device and don't have USB cable to connect to PC using USB Debugging then this method is for you. First, you need to download AirDroid app on your Android device.
Download AirDroid App from Google Play. 
AirDroid allows you to access and manage your Android phone from Windows, Mac or the Web. It's more than mirror android to PC app, you can manage your whole mobile and get notification directly into your computer.
First, open web.airdroid.com on your Web Browser and then open app on your android device. After that create AirDroid account and then login using same details into both device (Android app & web Browser).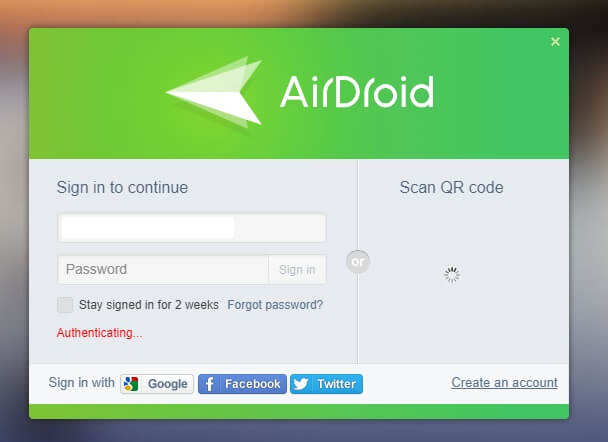 Now you'll able to see AirMirror option (check AirDroid Webpage) on your web browser, just click on it. And give root permission to AirDroid app to Mirror your phone to PC.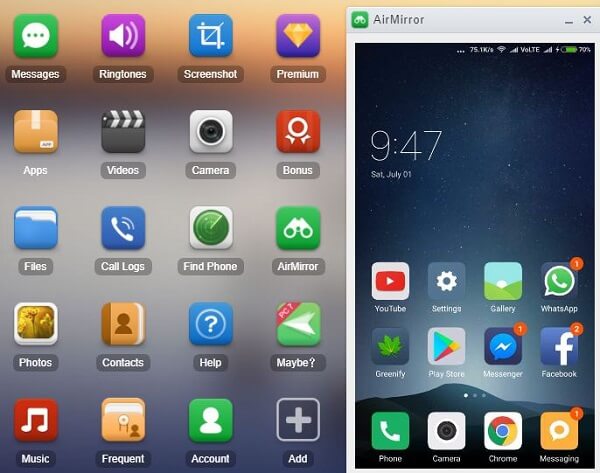 This is the fastest and the best way to Mirror Phone to PC OR any other device. Because by using it you can watch movies on your PC that is stored in your mobile device. Also you can play android games using keyboard and mouse.