Using multiple Operating systems on a single computer is nowadays popular in the computer world. You can do it using many ways, But the best way to try out any Operating System is Virtual Machine. Recently, I have written an article on an "Install android oreo on PC" Using Android Virtual Machine (AVD). There are dozens of software available for Virtualization, But two virtual software is famous among all – VMware and VirtualBox. And, If you're new in Virtualization, then maybe you're searching for VMware vs VirtualBox.
I am going to divide this article into certain segments, So you can decide yourself which is the Best Virtual Machine for you?.
What is Virtualization & Virtual Machine?.
In Computer language, Virtualization means creating a virtual version of something. It could be, an operating system, storage devices, hardware or network. You can perform hardware virtualization or platform virtualization (Specifically Operating system) with the help of Virtual Machine.
Virtual Machine is based on Computer Architecture and provides the functionality of a physical computer. In other words, It is an emulation of a computer System. It creates a virtual environment that acts like the real environment. It Allows running other operating systems, without replacing your current operating system.
Benefits and Drawback of Virtual Machines.
The best thing about the virtual machine is you can run any OS you want in your current OS. For Example – I am using Windows Operating System, And with the help of Virtual Machine, I can run Linux, Mac OS or even Android OS.
But virtual machine uses your computer hardware resources to run an operating system. So it doesn't matters, Which virtual machine software is good. First, you need a good hardware PC to install or run the operating system on Virtual Machine. For Example – If you're using the old computer with the old processor and 2GB RAM. Then it's literally impossible to install or run other operating systems inside your current OS. In that case, I suggest you create a bootable USB and then you can dual boot any Operating System.
There are few Best Virtual Machine applications Available, that you can try out –
VirtualBox.
VMware.
QEMU.
Boot Camp.
Parallels Desktop.
But this article isn't about how many Virtual Machine applications Available. This article is about – VirtualBox vs VMware.
VMware vs VirtualBox Comparison.
Small Introduction.
VMware is a computer software company that provides virtualization software. It is a part (subsidiary) of dell technologies and also a first company to virtualize x86 architecture. Now Don't get confused, the software that you're comparing with VirtualBox is known as VMware Workstation. The best thing about VMware is it allows to run both x64 and x86 version of Windows and Linux. It also can create virtual disk drive for OS installation.
VirtualBox is initially developed by Innotek GmbH, Later Company sold software to Oracle. So, Currently, VirtualBox is being developed by Oracle Corporation. It is a free and open source virtual machine for the x86 operating system including Linus, MacOS, Windows, FreeBSD and few others. It comes with Guest Additions package of device drivers, Which is helpful for some guest operating system.
Pricing – VMware vs VirtualBox.
You"ll amaze to know that both software is Free, But both aren't equally free. Don't be confuse, Actually, VMware is free for non-commercial use. But there is VMware Workstation Pro available that cost you around $149.99.
If you're a student and want to test out the new Operating system, Then the free version of VMware is more than enough for you. But if you need some advanced functionality in your virtual machine then you can try out pro version.
The core engine of VirtualBox is licensed by GPLv2, but extension pack is licensed under Oracle. So, It is free only for non-commercial use, But if you want then you can get enterprise-level feature by purchasing commercial licenses at $50.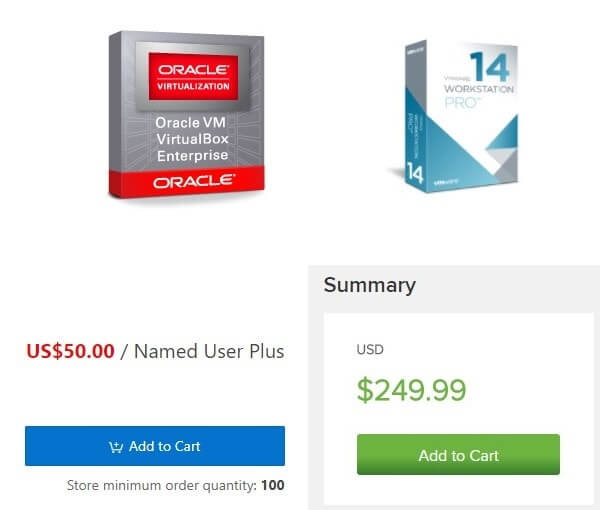 So, If you need software for non-commercial use then you don't need to worry about pricing. Because both are completely FREE, and you can pick any Software.
System Requirements. (VMware vs VirtualBox)
There isn't any Specific, System Requirement mentioned on, both website pages. But still, minimum RAM required is 4GB, Because you're going to run an OS using the virtual machine on your current Operating system. So half RAM will be used by your current operating system, and rest RAM will use by Virtual Machine.
For more system requirement you need to check operating system site, Which you're going to run in the virtual machine. And, this is mine specification, Which I am using to run both Software Smoothly.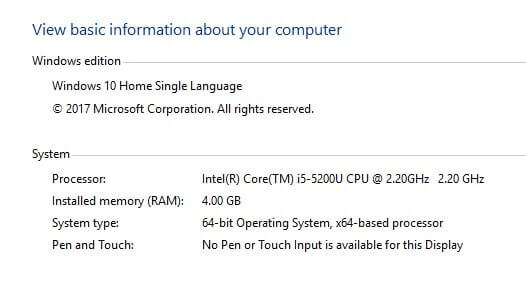 In terms of system requirement, you can't Judge both Software. Because it completely depends on the operating system that you want to run on Virtual Machine Software.
Download, Installation & Interface.
VMware vs VirtualBox.
Both Software comes with easy installation setup and interface. If you will ask, Which one is better according to me. Then I will suggest you go with VMware Because creating a virtual machine is quite easy in it. But it doesn't mean that VirtualBox have bad installation interface or it's hard to create a virtual machine.
I suggest you download VMware first, And if you feel it isn't right for you. Then you can go with VirtualBox, And you can follow this small guide.
VMware, Small Setup Guide.
(It is available for Windows and Linux OS)
– First, Download and Install VMware workstation on your Computer. (Disable, Windows Defender Real-time protection while installing Software.
– Now, Open software and you"ll get Create a New Virtual Machine option.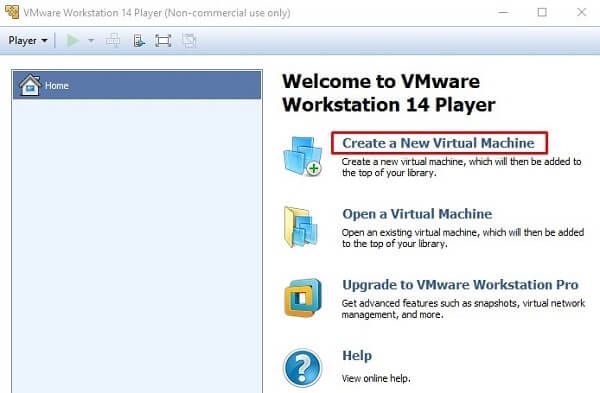 – The software will give you three option now, If you have ISO file then select the second option. And then browse for ISO file and then click on next button.
– Enter Virtual Machine Name and Click on Next Button.
– On next window, You can enter disk size.
– On final setup page you"ll get customize hardware option. There you can select RAM for OS, Processor, Network Adapter, Display, and other components.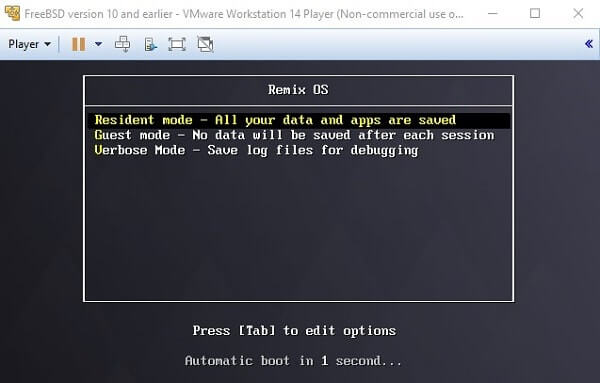 To exit from the virtual machine and return to the desktop, you need to press Ctrl+Alt hotkeys.
VirtualBox, Small Setup Guide.
(Available for Windows, Linux, OS X, Solaris)
– Download VirtualBox, And install it on your Computer.
– Now, Open VirtualBox Software, And then Click on New button to create a Virtual Machine.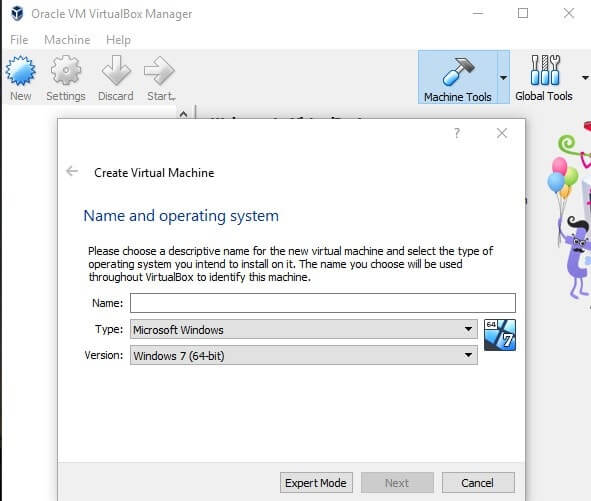 – Enter the name, and select OS type and version. (If OS isn't listed you can select other option)
– On "Create Virtual Machine" Window, You will able to see Expert Mode. This mode allows to select RAM size and also can create the virtual disk
– And, If you don't choose expert mode, then on next window software will ask you to select the same thing. (RAM and Virtual Disk)
– After creating the virtual machine, You"ll able to see it below the new button. Click on start button to run Virtual Machine.
Now, when you click on start button software will ask you to select ISO file. Select ISO file using file icon, and then click on start button to run OS on Virtual Machine.
Both Virtual Machine offers the almost same interface and setup. But some feature is locked in Workstation free version, Which is unlocked in VirtualBox. But still, I prefer VMware because it works flawlessly on my Computer.
Pros and Cons. (VMware vs VirtualBox)
Which is better VMware or VirtualBox?.
If you need virtualization software for a company then WorkStation Pro is the right choice. Many users already using the pro version of it, and It's reliable. And VMware WorkStation pro gets updates in every few months, Which is a Good Thing.
But if you need software for testing multiple OS then it's a little bit confusing. Because VirtualBox allows running multiple OS at once. But many users are facing performance issue. And VirtualBox is an open-source software, So it gets updates quickly. And sometimes buggy update comes, But still, because of open-source nature, It gets fixed quickly.
VirtualBox offers the unlimited number of snapshots, While in VMware you need to pay for it. If you're looking for free software and like updates then VirtualBox is for you. But if you're looking for premium virtualization software then try Workstation premium Version.
Are you Still, Confused between both software?. Then don't waste your time in searching for "Which is Best Virtual Machine" or VMware vs VirtualBox. Simply download the free version of both software, and find out which one is best for you.