If you watch lot's of Movies and TV Shows on your Computer then you need a Video Player to play your all types (Format For Ex – Mkv, mp4) videos files smoothly. In Windows, you can find Default video player called windows media player but unfortunately Windows media player doesn't support latest video codec x265 & subtitles problem also there, that's why we can't say windows media player to Best Video Player. If you ask movie freaks about Best Video Player then you can find everyone has the different preference, which puts you in confusion.
But Don't worry you Don't Need to be confused about Video Player. You can Easily choose video player by reading this article. Today am gonna provide you information about many video player that will help you in choosing the Best Video Player.
Things Required in Best Video Player.
The ones that can play anything, handle subtitles Files and other attached files, are lightweight and have simplest interfaces that get out of the way of the video you're watching, and load and play your video quickly. And Provide the ability to Stream Videos Files easily.
Top 5 Best Video Player for Windows
On the basis of Above things, I selected few Best video Player and am Gonna Provide you short but all useful information that will help you in selecting Video Player.
1. VLC Media Player – Best Video Player
Let's Start this list with Free & Best Video Player, VLC is a free and open source cross-platform multimedia player and framework that plays most multimedia files as well as DVDs, Audio CDs, VCDs, and various streaming protocols, You can Easily download by going VideoLAN Website. VLC Media Player is also the Alternative of Default Media Player. Am Personally Using VLC Media Player
Read Also: HOW TO USE NETFLIX CODES + ALL NETFLIX SECRET CODES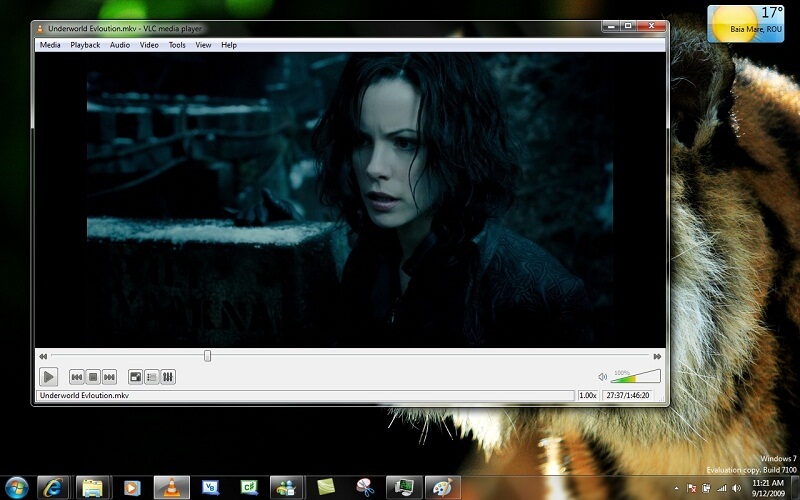 VLC Media Player allows us to Play Each & Every type Video & Music Files, And It supports latest video Codec X265. You can cut your favorite audio & video files using a VLC media player advanced record feature. VLC Media Player have Simplest User Interface & Videolan never changed its Interface. VLC Media Player is Best Video Player because of it's available for FREE & there are no ads in VLC Media player that thing makes it's the first & Best Media Player.
2. KM PLAYER
KM Player is known as K – Multimedia Player, K-Multimedia Player is a media player for Windows which can play a large number of formats including  AVI, MKV, VCD, DVD, Ogg, OGM, 3GP, MPEG-1/2/4, WMV, RealMedia, FLV, nd QuickTime. This is the second & Best Video Player Because it can play 3D, 2K, 4K & UHD Codec Files that VLC unable to Play. KM Player takes some time in start but Videos never lags in KM Player.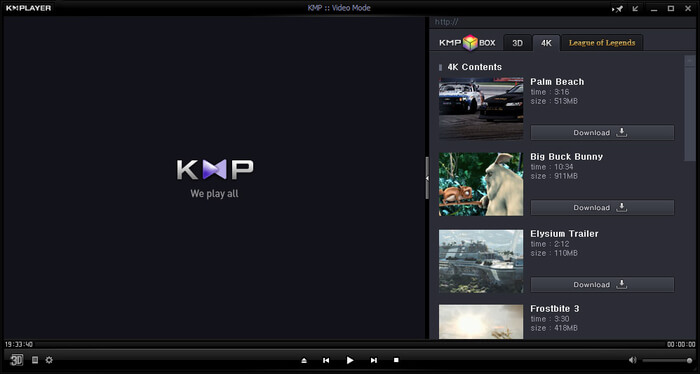 Like VLC, In KM Player also Option available to Play DVDs as well, you will get all feature that you can find in a DVD Player. In my opinion the User Interface of KM Player is little bit difficult to understand for a not-so-geeky user. But Overall it is also the Best Video Player that Provides all things to Play Videos Smoothly.
3. GOM Media Player
GOM Media Player is GOM labs Software, And it is the one of Best & Free Video Player that can Play any type of Video Files. GOM Player can play all the most popular video formats by default: AVI, MP4, MKV, FLV, WMV, MOV, and more. The Best Part About GOM player you can download subtitle from it's own library you don't need to add external subtitles you can add open-subtitles website and sync any videos subtitles Files.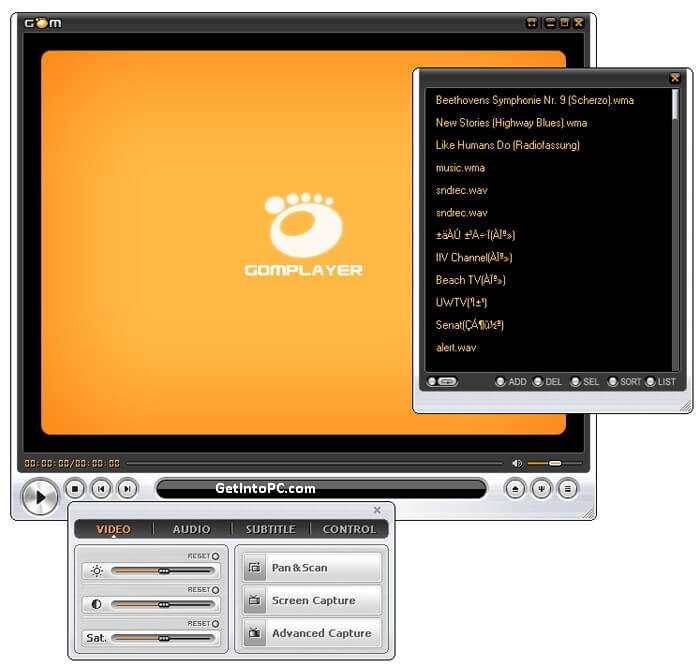 And the Good thing about GOM Player that makes it's Best Video Player, It allows you to watch 360-degree video from up, down, left, and right, 360 degrees around, by just using the keyboard or mouse. There is also some advanced feature available like A-B repeat, screen capture, Media Player capture, playback speed control, and video effects.
4. MPC-HC
MPC–HC is the free, open-source media player for Windows. MPC-HC is an extremely light-weight. It supports all common video and audio file formats available for playback. MPC-HC is the Classic Media Player, It is Best Video player only because of its light weight & it's user Interface.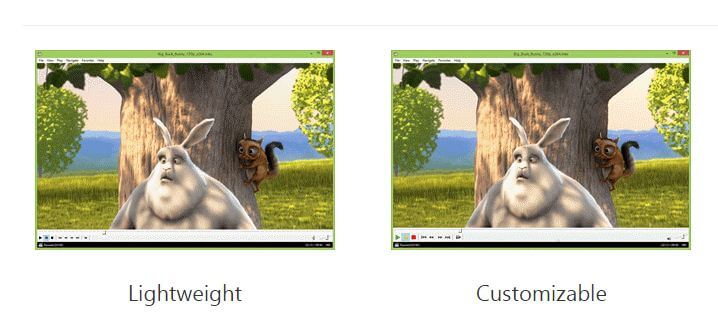 It can play almost Each & Every heavy File that you left in computer & the Size of this Video Player is just 12 MB & it's available for FREE. And the best Part about MPC-HC you can change it's Skins according to your taste & Preferences. That's why I considered MPC_HC best video player.
5. RealPlayer
RealPlayer is a freemium (Premium but FREE) video player that is available for Windows PC. Rather than watch Movies & TV Shows, there are enhanced options to share Offline videos through the cloud. There is premium version also available for Real Player $4.99 per month.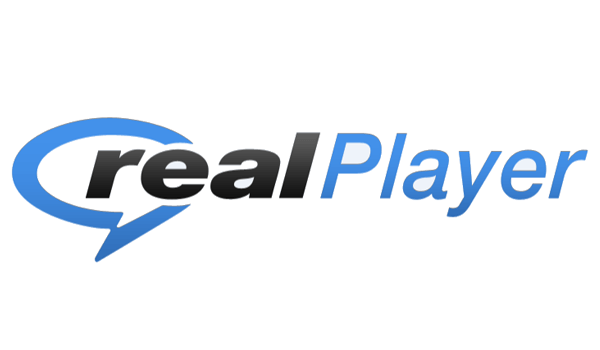 In Premium version you will get 365 GB of Cloud Storage. If you have a Good Internet connection then Real Player is Best Video Player For you. There also some additional features available like share videos on Big Screen. You can also Bookmark your Favorite things. Real Player is Best Media Player If you are searching for streaming videos but if you download Videos to watch later then no need to Buy Real Player premium version you can try VLC & KM Player.
These are 5 Best Video Player that provides each & every feature that requires a Good Video Player. I know still there are many Video Player Available but these 5 are enough to full fill all your requirements & I recommended VLC & KM Player.