Nowadays more and more 4K content coming out because everyone wants to watch videos in 4K UHD quality. Recording 4K videos these days is very easy and anyone can do that. Because of not only Digital SLR, Smartphones camera also capable to record 4K videos. But not every smartphone or computer is capable to play 4K videos. Because Playing 4K video requires good hardware and a good 4K video player. If you already using a High-end PC or Android device but are still unable to Play 4K videos flawlessly. Then the issue is with the video player that you're using.
Although, you can compress 4K videos using the Best video compression software. And later you can watch on your regular player, But you"ll face some video quality issues. A normal video player can also play 4K videos but you"ll face some audio sync and video lagging issues. There are tons of Good 4K players available for PC and Android devices. But it's hard to decide which one is better and which is not. So, if you're also confused about which 4K player you should download first. Then read the complete article to know about the best 4K video Player for Windows 11.
Best 4K Video Player Windows 11, macOS, and Android.
VLC Media Player.
I am using VLC Media Player for more than two years. And never faced any problem while playing any video. VLC Media Player allows playing any codec video without downloading any codec pack. And the best part is, It is available for almost all major platforms like Windows, Linux, Mac OS X, iOS, and Android. Apart from H.265 and 1080p quality videos, the VLC media player is able to play 4K videos flawlessly.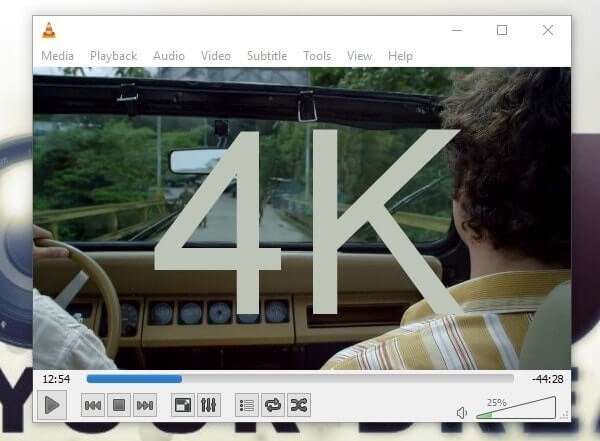 Although I faced some audio sync issues while time jumping on videos. But still VLC media player is good enough to play any format or quality video. VLC Media Player is completely free and there aren't any ads or spyware. It comes with some advanced features like video and audio filters and you can add subtitles to Video. Comes with an audio and subtitle synchronization option which is very useful. It VLC comes with a stream option, So you can stream TV or live video using URL. Plugins and extensions section also available which allow adding skins and extensions.
KMP Player.
KMP video player is a well-known alternative to VLC Media Player. Like a VLC media player, it is also capable to play 4K videos flawlessly. Though KMP Player is free it comes with ads, But you can disable ads if you want. Or you can download an ad-free version of KMP Player from third-party sites. KMP Player is the best 4K video player, because like VLC it also supports almost all video formats. The interface of KMP Player is not so good, but you can customize using skins.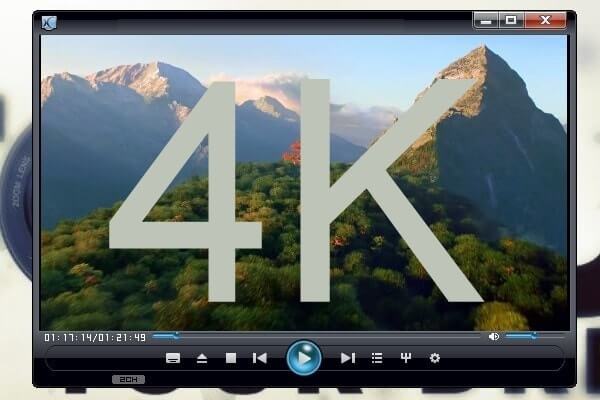 There is an extensive screen control menu that allows the user to modify screen ratios. And it comes with audio sync and subtitles sync option, which comes in handy. KMP also comes with a wide range of filters that you can use while playing videos. It comes with two separate video submenus, one is basic that offers quite a good option. And then the second option is advanced which is for geeks and for those who like tweaking. KMP 4K player is available for Windows PC, Mac, iOS, and Android users.
MX Player.
MX Player is one of Best Video players available for Android devices. It allows you to play HD or UHD videos flawlessly, that's why it is the best 4K video player for Android. The interface of MX Player is very user-friendly. It shows all videos available on your internal and external storage. And you can easily play the video with a single tap, without browsing the file manager. The player comes with a theme manager option, which lets you choose between 22 Preloaded themes.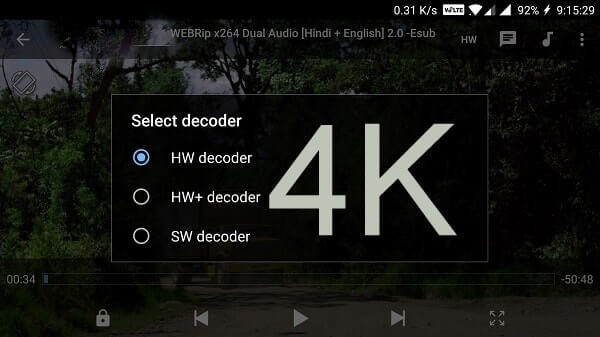 Also, you can set the style of the player using the style manager, Playback control option also available. The best part about MX Player pro is it comes with add subtitles option. And you don't need to download subtitles for videos using third-party sites. Because it comes with an inbuilt online subtitles option. You can also decode video and audio with its inbuilt SW and HW decoder. The volume and brightness control of the MX player is very impressive, All you need to swipe up from both sides.
5K Player.
5KPlayer is another best 4K video player, that allows playing 4K videos without any issue. 5K Player is completely free to download and use but you have to register to use some features. It supports MKV, MP4, AVI, WMV, M2TS, and FLV file formats. Comes with True Theater technology, which makes sure that the video is played in the best quality. All other basic video players' features are also available like load subtitles, change the audio of videos.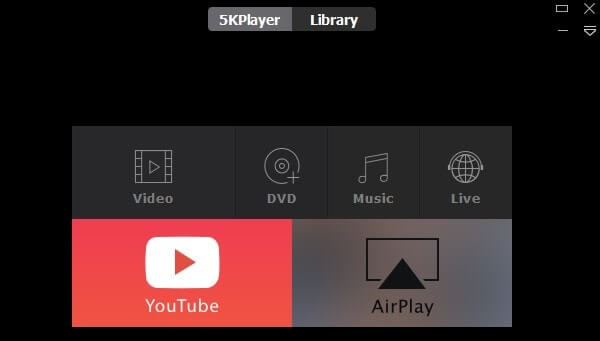 5K Player isn't only a video player, It is a video download also. You can download any video from the internet, for example, YouTube Video. So it's a better replacement for your original video Downloader. It can play not only 4K videos also 5K and 8K UHD videos, which is impressive. Comes with internet radio player that allows playing popular channels BBC Sport, NBC, Hotmix Radio and many other. Overall if you need a player that can handle High-end videos then 5K Player is the right player for you.
Pot Player.
Pot player is another VLC Media Player alternative and one of the best 4K video players. Because like VLC, it supports tons of files and comes with various ways to customize players. After installing the player it gives the option to install additional codecs. Sound equalizer, video temperature change options are also available with the pot player.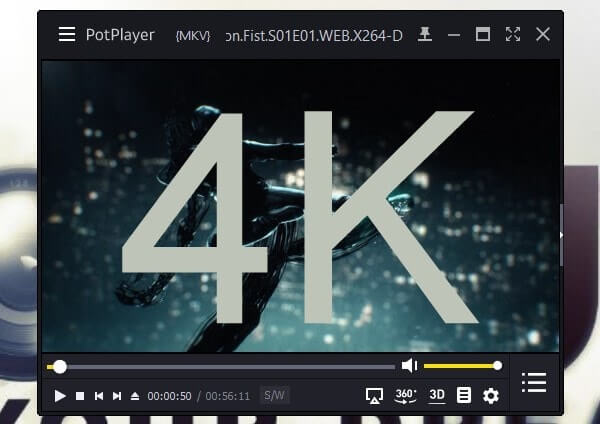 It comes with a screen recorder, TV receiver, and video editor option. Pot players can play videos using URLs, FTP servers. The video editor of Pot Player offers quite good options like sharpen the image, adjust different levels, rotate the screen. It also supports 360-degree video and 3D video (Split screen into two-part). Pot player is capable to play H.264, H.265 codec, and 4K videos.
Elmedia Player.
Elmedia Player is one of the best video players for Mac users. This is a highly reliable 4k player on Mac, that plays HD movies of any file type with the best image quality. Elmedia Player allows watching online 4K videos without leaving the app as it has its native built-in browser. Thanks to this Mac player you can stream local files to Chromecast-, DLNA-enabled devices and AirPlay.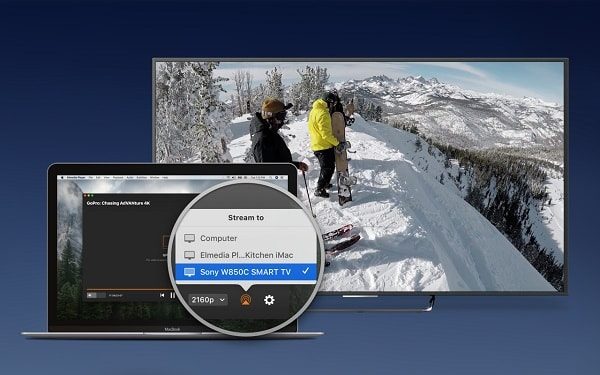 Conclusion – Best Windows 11 4K Video Player.
So, these are the best video player that allows playing Ultra HD videos flawlessly. Although if you're using an old computer or low RAM PC then you"ll face some video lagging issues. If you're still confused about which video player you should download first. Then try between VLC Media Player or KMP, Personally, I prefer VLC because of its user interface. That's all folks for now If you know any other better 4K player feel free to comment.