Who doesn't like or want privacy? In everyday life, we search and do many things on the internet. And want to keep all those things private and secure. But many of big website and companies track our Internet activities and information including Location, Age, Habits, Interests and much more. In these days there are some apps that provide some small amount of money just to keep their apps on the phone. Those apps are only made for tracking user's activity and collect user's personal data without asking for permission.
The Best way to keep personal details private is use VPN services, there are many VPN service available. By using them you can spoof your IP address and other information. Every browser claims that it is a safe and secure browser. If you are thinking that by using Chrome, Mozilla, IE you're completely secure then you're completely wrong.
Have you ever faced malware attack (unwanted ads) on your chrome browser? If the browser can affect with malware then, how can our browsing is safe? Using Incognito tab doesn't provide us secure browsing, but the anonymous browser can.
What is the Anonymous browser?
Anonymous Browser is somehow similar to our normal Browser. The only difference is it allows us to Browse anonymously and keep our personal data and Internet Activity Private and secure. We can archive anonymous web browsing via proxy servers, virtual private Network (VPN) and other anonymous programs like Tor.
Best Anonymous browser for Windows, Mac & Linux.
1. Best Tor Browser. 
Available For Windows, Linux, and Mac.
When it comes to anonymous browsing then nothing can beat Tor Browser in privacy. It is the first Open – Source Best Anonymous browser that comes with a modified Firefox ESR, Torbutton, TorLauncher, NoScript, and HTTPS-Everywhere.
Get Tor Browser.

It's available in 16 different languages, and you can create your own bundle by using Browser Builder Repository. The Installation process of Tor browser is mentioned on its official website. This Anonymous browser looks similar to Mozilla in terms of looks, but it provides anonymous web browsing with 3 security level.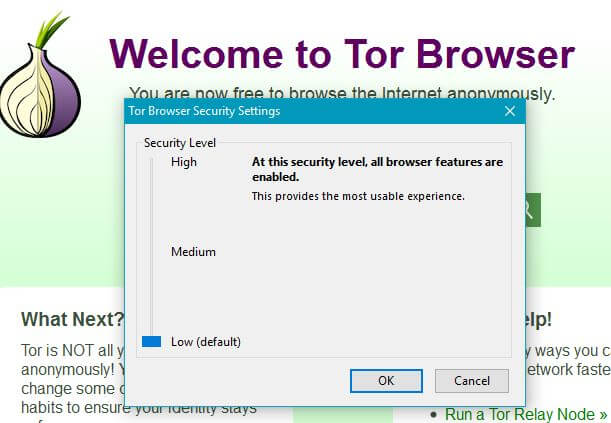 Everytime you close and reopen the browser, it will give you new identity to Browse. You can use this browser with chrome browser but it will not give you same browsing speed. Because to connect to any website it will take a twisty route, means it will not connect you directly website. But if you're using fastest internet connection then this thing is not an issue for you.
If you're still wondering how it works and you're thinking it's just another copy of Firefox. Then you need to understand working principal of Tor browser Network, watch this video it will help you.
There is no other best Anonymous browser available on the Internet. But if you're not satisfied with Tor Browser feature and User-Interface, then try these other options.
2. Epic Browser.
Available For Windows & Mac.
If you're the one like me who like chrome Interface and design but want to browse Anonymously then the Epic browser is the best choice. Epic Browser is also Anonymous browser and Built on Chromium engineered to protect users' privacy. And offers always-on private browsing mode, blocks hundreds of tracking companies.
Get Epic Browser. (click on download Epic Now)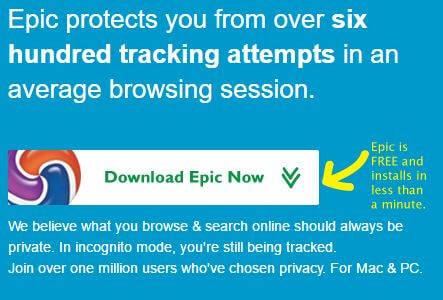 This browser is dedicated to protecting user's privacy so no one can able to track what you are browsing. After enabling proxy in Epic browser, each tab has a different process and different network access. By using the proxy you not only browsing anonymously but also you can browse unblocked sites. It comes with built-in proxy and provides you 9 different server to browse secretly.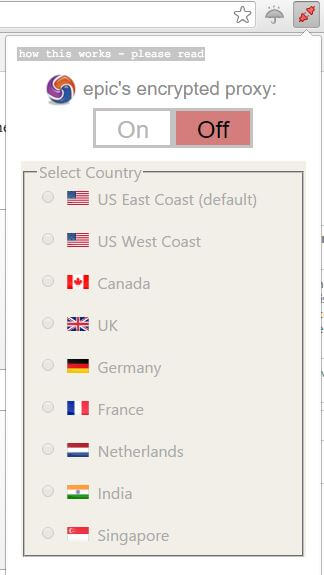 Also, it comes with built-in ad Block Ads and Tracker option. So according to me, Epic browser is the best choice if you like good interface Anonymous browser with these advanced features.
3. Hide Me Online Proxy service.
If you don't have space and don't want to install any extra browser. But want to browse any specific site anonymously then Hide.me is the best option. It's not an Anonymous browser but works similar to, Because privacy browser provides inbuilt proxy server and encryption.
And by using Hide me Website you can get all features and option that are required for anonymous surfing. These sites offer three different proxy server you can choose any of them. Also, provide the advanced option like Encryption page & URL.

To Browse any site Anonymously simply open this link and enter website URL For Ex –  www.Google.com. Now select any server and choose Encrypt Page and URL option and then click on Visit Anonymously. Done by using same steps you can browse any Web page and no one can able to track your personal information.

4. SRWare Iron 
Available For Windows, Mac, Linux, Android.
SRWare Browser is based on Free open Source code of Chromium and it available for almost every platform. It also provides the ability to browse the internet anonymously and keep our personal data private and safe. SRWare is also known as Chrome alternative, it's user interface is similar to chrome but the only difference is data protection. It strips out the usage of an ID along with other Chrome privacy concerns such as search suggestions.
Get SRWare Iron. 
This list of the Anonymous browser is not ended yet, Am going to add the more anonymous web browser. For now, these four are the best option if you want to keep your personal data & Information Private and Secure. If you're still confused which one to try first, then choose Tor If you're ok with Mozilla Interface. But if you're Chrome user then Epic browser is the best choice.