If you're thinking, should I buy the iPhone 11 in 2023? Because you're getting a good deal on it. Then, read this article it will help you to make your buying decision easier.
Apple releases a new iPhone lineup every year. And, it also does discontinue old iPhone Models. This year, Apple released the iPhone 15, 15 Plus, 15 Pro, and Pro Max. And, due to that, iPhone 12 and older models got discontinued. This means, Apple now doesn't sell iPhone 12 and older iPhones. Only the iPhone SE, iPhone 13, 14, and 15 series are available on the Apple Online Store. However, since Apple does provide 5 years of iOS updates. That's why, iPhone XR, XS, XS Max, iPhone 11, and iPhone 12 got an iOS 17 update this year. But, it doesn't mean buying an iPhone 11 is a good idea in 2023. Let's find out, why iPhone 11 isn't worth your money in 2023.
Should You Buy the iPhone 11 In 2023?
Well, the answer is no. The iPhone 11 was released back on September 20, 2019. That time, it was worth your money. But now, there are many smartphones that offer better hardware at competitive pricing. If you want to enter into the Apple ecosystem, then iPhone 12 or iPhone 13 can be a better option.
Since I have been using iPhone 11 for more than 3 years. That's why, I suggest you avoid iPhone 11 even if you're getting it at a cheaper price. Yes, I would not deny that the iPhone 11 camera is still good for vlogging. But, there are other factors that you should know.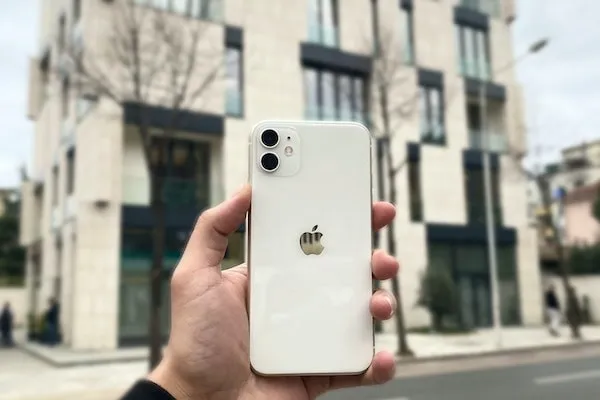 Issues with iPhone 11 in 2023
iPhone 11 after iOS 17 Update
There are only 1 or 2 major iOS updates left for iPhone 11 before Apple stops providing support. Recently, iPhone 11 users got an iOS 17 update. After updating to the new iOS 17, iPhone 11 performance got degraded. And, there are some noticeable issues, that I am facing with my iPhone 11.
1. Issue with Front Camera – When I try to switch the iPhone camera from rear to front. The camera gets blurred for a few seconds and after that front camera gets turned on.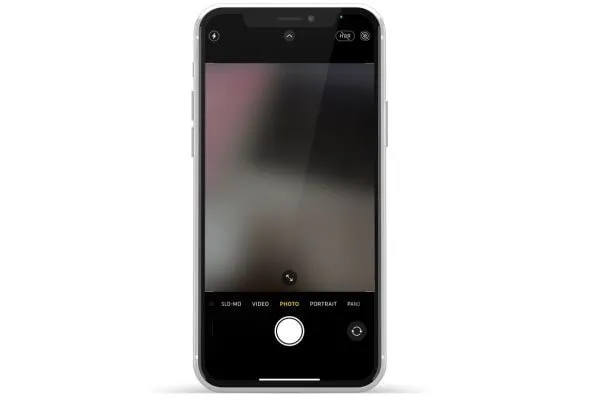 2. Photos/Videos Quality – Even, after the new iOS 17 update, iPhone 11 doesn't take good quality pictures like it used to take in older iOS. I have compared images and there are some noticeable differences.
3. Battery Drain Issue – Not with only iPhone 11, there are many other iPhone users also reporting battery drain issues widely. Now, the iPhone drains the battery quite quickly. You have to charge your iPhone 2 times a day.
4. Battery Health sudden drop – Many users are reporting that after the new iOS 17 update their battery health dropped from 5-10%. Because of it, their battery charging capacity was degraded. And, the problem is with 1-2 years older iPhones.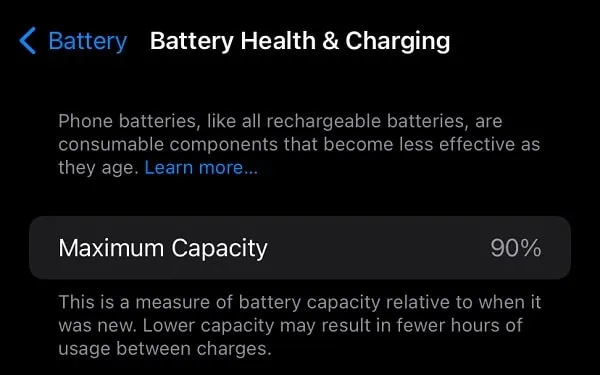 5. Network Issue – There are many times when the Internet stops working on iPhone 11. And, then I have to turn on/off airplane mode to fix the issue. Even, WiFi is not working well in iPhone 11 now.
These were the major issues that I am facing with the iPhone 11 in 2023 after the iOS 17 update. There are a few more issues, and because of all, I will not suggest anyone buy the iPhone 11 in 2023.
iPhone 11 comes with an LCD Screen
iPhone 11 does come with a 6.1‑inch LCD display with IPS technology. It offers 1792 x 828 resolution at 326 ppi. Moreover, It comes with 625 nits max brightness, which is quite low as per the 2023 standard. Yes, the iPhone 11 LCD display is one of the best LCD used in smartphones.
But, these days, so many entry-level Android smartphones do offer OLED and AMOLED displays. Even, with iPhone 12 apple started using OLED displays. And, if you compare the iPhone 11 and iPhone 12 displays side-by-side, you will notice a huge difference. So better go with iPhone 12, if you have budget constraints.
iPhone 11 does not support 5G
iPhone 11 does support 4G connectivity. And, these days all smartphone companies offer 5G connectivity. If 5G networks are available in your area, then you should avoid iPhone 11. There is definitely a huge difference between 4G and 5G.
However, yes many users prefer using a Wi-Fi connection over Cellular Data. But, if you're someone who uses the Internet using Cellular Data only. Then, this can be a dealbreaker for you. iPhone 12 and later models do support 5G connectivity. So, you can pick from those iPhone models.
iPhone 11 Storage
The base variant of the iPhone 11 comes with 64GB of storage. Which is quite low in 2023 after the iOS 17 update. Even these days, iOS Apps use so much storage, that you keep using them for a longer period. Moreover, as you can see iOS and system data are using 20GB of storage. Because of this, I have to empty the Photos App. Yes, you can opt for iCloud paid plans. But still, the 64GB storage in iPhone 11 is not enough. Even, Apple stopped manufacturing 64GB iPhones. Now, you get only 128GB iPhone models.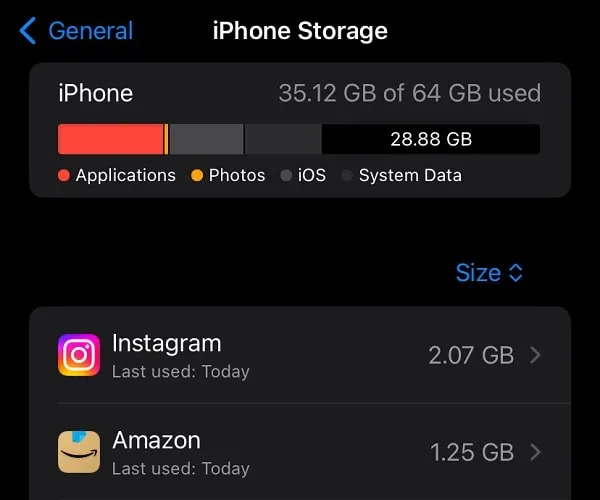 iPhone 11 Battery Capacity
Battery is always a concern with the iPhone Models. Many smartphone companies these days offer at least 4500-5000 mAh battery. But, the iPhone 11 comes with a 3,110 mAh battery. Yes, it should last a complete day. But, as I mentioned earlier, in iOS 17 battery is draining rapidly. And, in 2023, there are so many social media apps that are increasing SOT of users. And, a 3,110 battery is not enough, if you use a smartphone quite a lot.
Summing-up
Since there are lots of issues with the iPhone 11 after the iOS 17 update. In addition, The iPhone 11 comes with an LCD Display, a Small Battery, and 4G connectivity. Moreover, the iPhone will not get a major iOS update after 1 year. That's why, you should not buy iPhone 11 in 2023. Yes, the iPhone 12 still can be a better alternative, since it comes with an OLED panel, 5G connectivity, and better battery life.