Undoubtedly, with millions of downloads, TikTok is the most widely used video-sharing social networking service. But, after its BAN, many social media Apps are trying to take benefit of this opportunity. Recently, Instagram launched its own short video feature called Reels in India. There isn't any standalone App for that, the feature is integrated into the Instagram App. And now, Snapchat is also testing TikTok-style navigation for exploring public content.
Instagram Reels allows users to create 15 seconds of videos, by adding filters and music from Instagram's music library. And, Users can share their Reels in the Explore section or like usual in Instagram Feed and Stories. TikTok does provide an option to download videos. But, officially, Instagram doesn't offer an option to save and download Reels.
Though, there are a few ways to download and save Instagram Reels on Android or iPhone. And, In this article, you will get to know all methods. Although, if you're using Windows PC or MacBook. Then, you can try SnapDownloader on your Computer. It is the Best Video Downloader for Instagram that you can install.
Save and Download Instagram Reels
Save Instagram Reels (Use native option)
Yes, Instagram doesn't provide an option to download Reels. But, it does provide an option to save Reels. Well, saved reels can be only viewed within the Instagram App. To download Reels into your smartphone gallery (local storage), do follow the next method.
1. Open Instagram App, and do open the Reels video that you'd like to save.
You can either find Reels of other users in the explore section. (Tap on the search icon.) Or, can visit the user's profile, and tap on the Reels tab. (Next to IGTV)
2. Open a Reel, and once it gets loaded, tap on "⋮" > Save.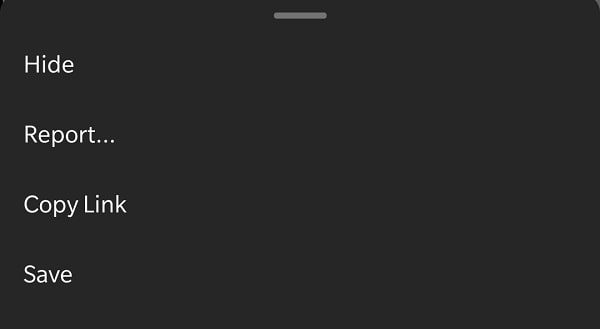 3. Now, to access all saved Reels videos, tap on your profile icon. Next, tap on "≡" > Saved.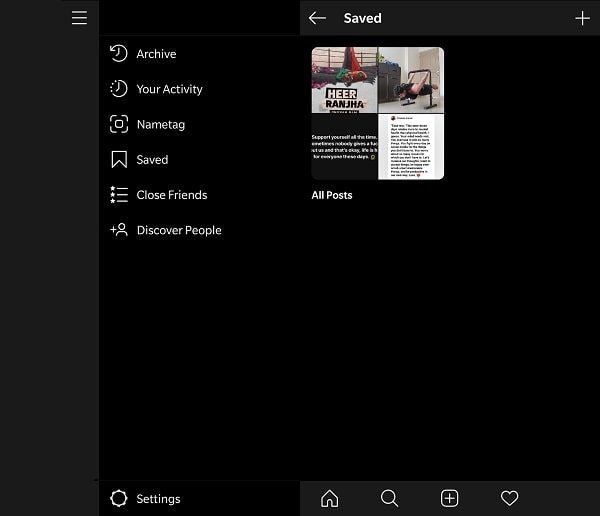 4. Here you will find all your saved Instagram posts and Reels in the "All Posts" collection. To do categorize Reels, you can create a new collection.
5. Tap on the "+" icon, select all saved Reels, tap on 'next'.
6. Enter the Collection name, and tap on Add.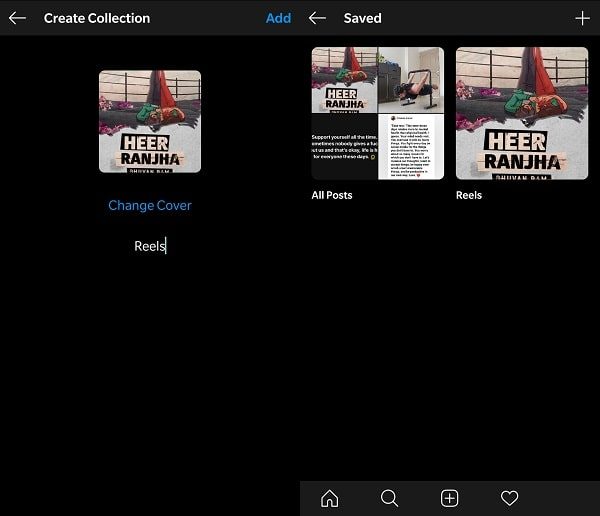 Download Instagram Reels on Android
Ok, so if you want to store Instagram Reels videos locally on your device. Then here's how to do that.
1. For Android users, there are so many Apps available on the play store to download Instagram Reels. But, I suggest you install the "Video Downloader for Instagram – Repost Instagram" App. This App has over 50M+ downloads, and it works really well.
2. Once, App gets installed, open it, and allow storage permission.
3. Now, open the Instagram app, and open the Reels video that you want to download. Tap on "⋮" > Share to.
From the share options, select the "Video Downloader for Instagram – Repost Instagram" App.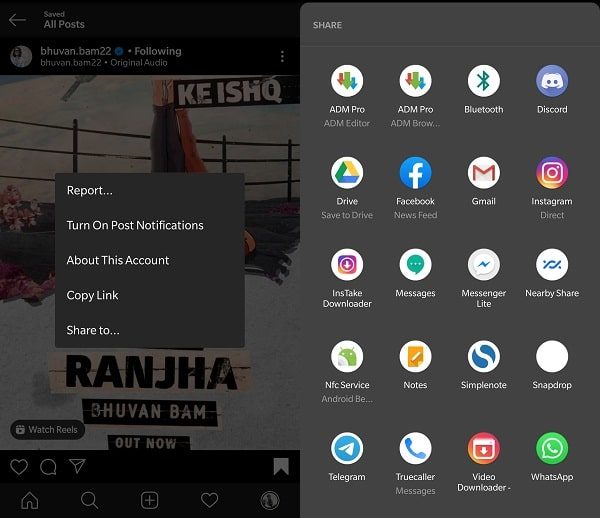 4. That's it, the downloader App will get open and your Reels video will get downloaded.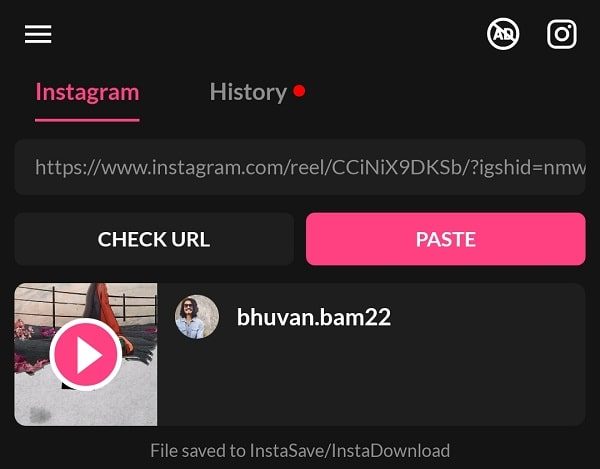 Alternatively, you can copy the link to the Reels video. And, open the downloader app, the link will automatically get pasted and the video gets downloaded.
Open your phone's gallery and you will find the Reels video in there. Apart from videos, you can now also Download Instagram Photos.
Download Instagram Reels on iPhone/iPad
For iOS users, there aren't many Apps to download Reels videos. After trying many Apps, I found one app that will let you save Reels to the iPhone gallery.
1. Install the InSaver for Instagram App from the App Store. And, do open the App and set it up.
2. Next, Open the Instagram Reels video that you'd like to download. Tap on "⋮" > Copy Link.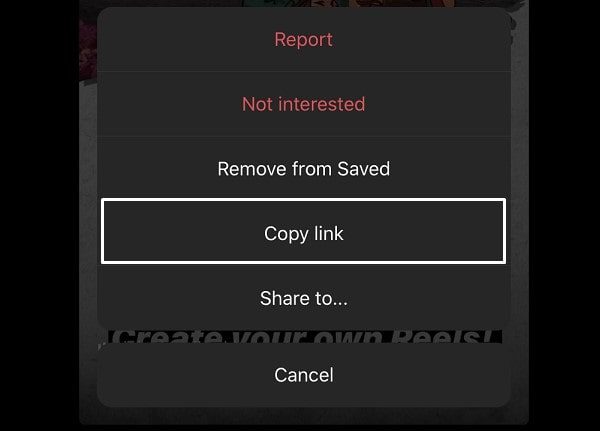 3. Now, open the "InSaver for Instagram" App, it will automatically fetch the link and show you the Reels video to save.
4. Tap on Watch It! > Video will start playing.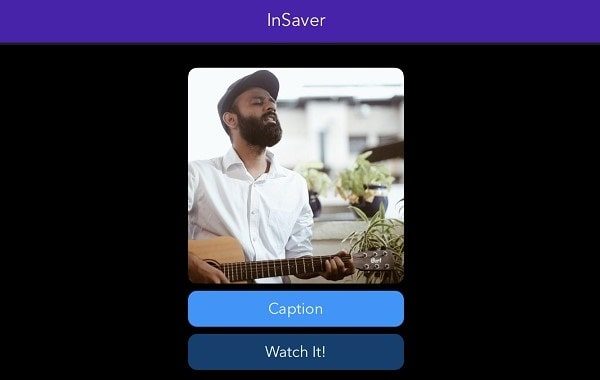 5. Here comes the tricky part, tap on Options > Post Full-Screen Story. (A Ad might appear, close it.)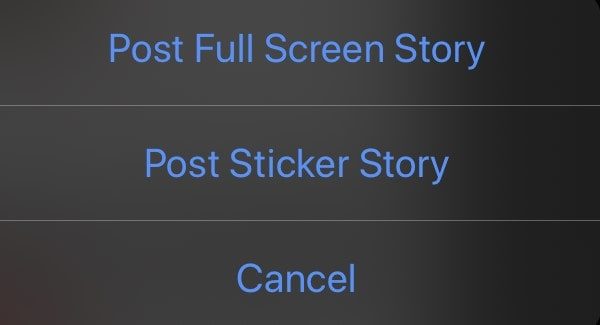 6. Tap on Go to Instagram.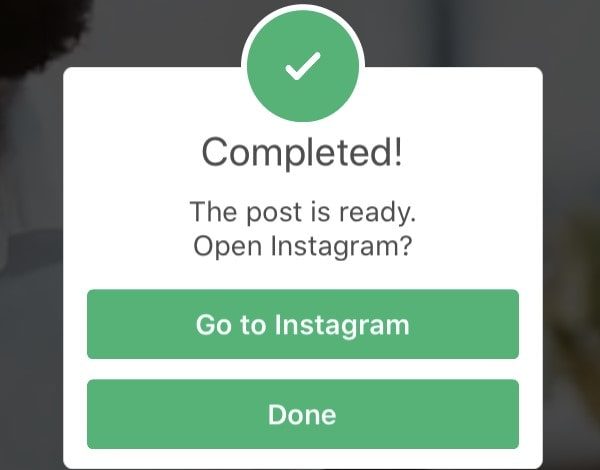 Instagram App will open to repost that story. Just tap on the "Download" icon.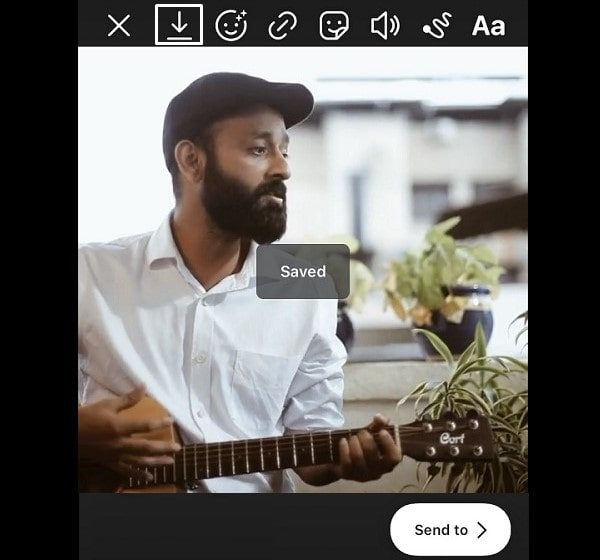 And, Reels will get saved into your iPhone's local storage. Close Instagram and check the iPhone's Photos App.
Use the Screen Recorder.
How to Download Instagram Reels via Built-in Screen Recorder.
Note: It will record caption and user information. By that I mean, whatever appears on the screen. So it's better to use the above-mentioned Apps.
For Android Users.
Ok so, If you don't want to install any third-party App to download Reels. Then, you can use Android's built-in screen recorder, which comes with the latest version of Android.
1. First, swipe down to open the quick settings menu. And, make sure the screen recorder is added there. If not, then tap on the "pencil" icon and then drag it to add to the tiles menu.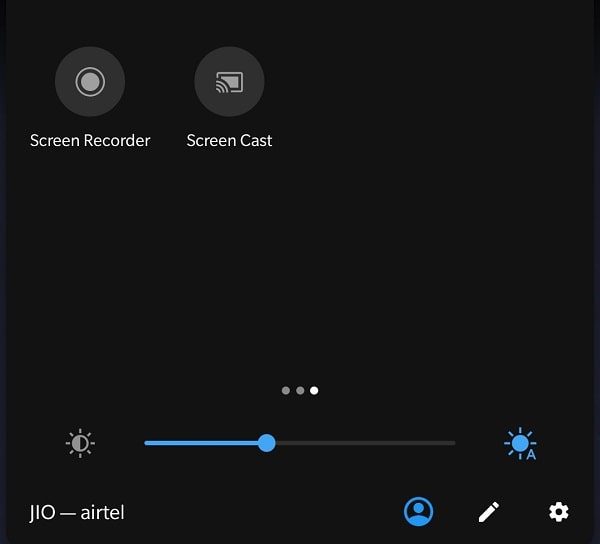 2. After that, simply tap on the screen recorder icon. And, a small recorder menu will appear on the screen.
3. All you now have to do is, play the reel video that you want to save. And, hit the record icon.
Once the reel recording gets done, tap on the stop icon. And, you can find the Reels inside your smartphone gallery.
For iOS (iPhone/iPad) users.
1. First, make sure the screen recorder is added to the control center. Open Settings > Control Centre > Customize Controls > Tap on "+" icon before the Screen Recording.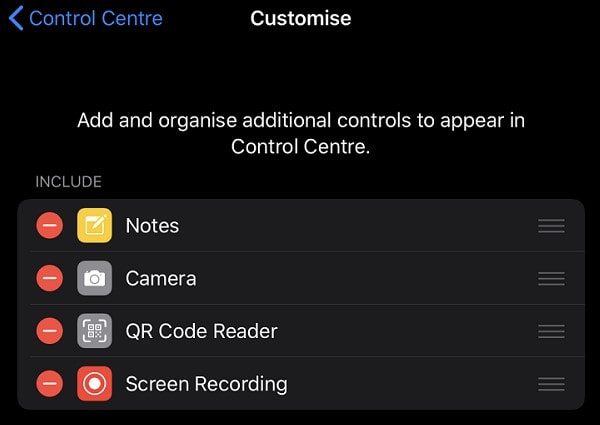 2. Open the Instagram app, and go to the Reels video, that you'd like to save.
3. The screen recorder takes 3 seconds to start. So, first, start the recorder from the control center. And, immediately play the Reels video.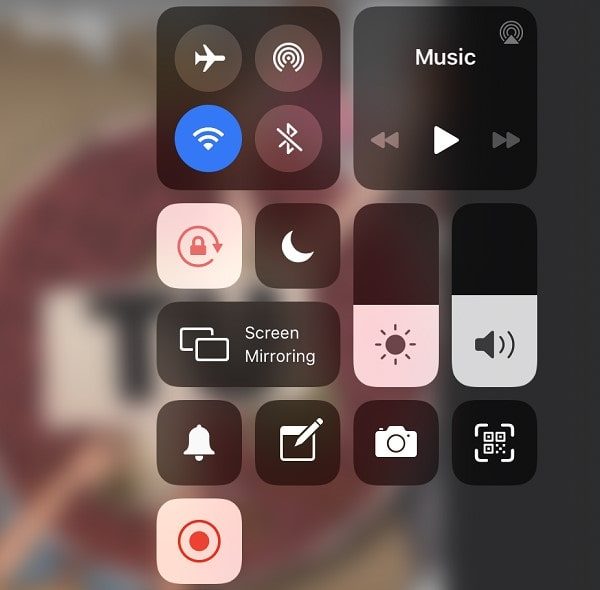 And, once the recording gets done, tap on the same recorder icon from the Control center to stop recording. The video will automatically get saved in the Photos App.
Summing-up
Okay, so these were the methods to save and download Instagram Reels. You can either save Instagram Reels to a collection. Or, you can use a downloader App to download Reels locally. If you're a Windows user then you can download SnapDownloader App. Moreover, you can use an Android or iPhone screen Recorder to record Reels.