On Android, we save tons of data and information and sometimes we accidently delete data from the device. On Windows, if we delete something accidently then we can recover easily using Recycle Bin. And the same feature with different name Trash you can find on MacOS. But we all know that there is no Android Recycle Bin that allows us to recover deleted data.
If you have already deleted something and searching about recovery then this article will might not helpful for you. But if you want to add Android Recycle Bin on your device then you are at Right Place. One thing we all know that, without apps android is nothing and with apps, you can do many things as you want. Yes, there are many apps available on android that provides Recycle Bin feature, but some of them are paid and some are not useful or Good.
Dumpster – Best Android Recycle Bin.
Dumpster App is completely Free until you don't want some premium feature. This app will bring an Android Recycle Bin that allows to Restore any deleted Data like Images, videos, Audio, Documents and other Files and Folder.
How to Get Recycle Bin feature on Android using Dumpster.
Download and Install Dumpster app and then go to Settings > Apps and tap on Dumpster and then allow storage permission. Now you can delete anything images, videos or any other files and dumpster will save it for you like Recycle Bin on windows.
For Example, Here am deleting Photo from my File Manager and in Background Dumpster App is Running. Now After deleting this photo it will not delete permanently now Dumpster will save this Photo.
Restore Data using Dumpster.
Now to restore that deleted image open Dumpster app and as you can see deleted photo is there. To restore this Photo (or any other accidently deleted data) tap on it and select Restore Option. If you want to delete permanently then you can choose to delete option.
Auto Clean Feature in Dumpster App.
If you are too lazy in deleting files manually from dumpster app and want to save deleted data only for limited time. Then go to Dumpster app settings and then enable the auto-clean feature. You can choose any option between a week, a month or 3 months. For Ex. If you choose a week then data will permanently delete from dumpster app after a week.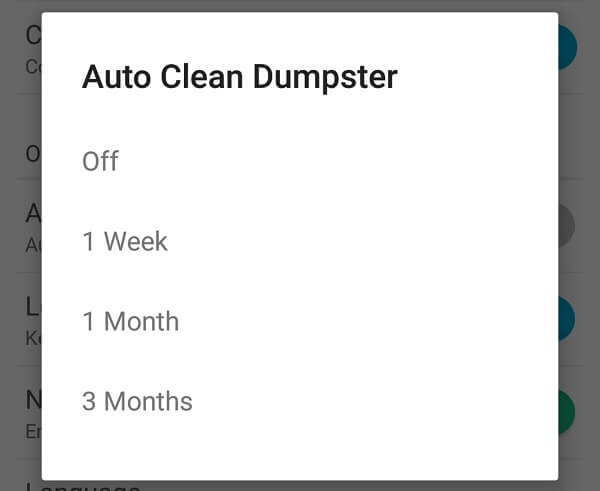 Cloud Storage.
If you want to save deleted data on the cloud and don't want Dumpster to occupy storage space. Then you can buy premium feature of Dumpster app, Plan starts from 0.99$ to 10$. Otherwise, if you want to use normally like Windows recycle bin then you don't need to pay.
Premium Plan also provides you app lock security to keep your deleted data safer also if you want ad-free experience then you can go for the premium.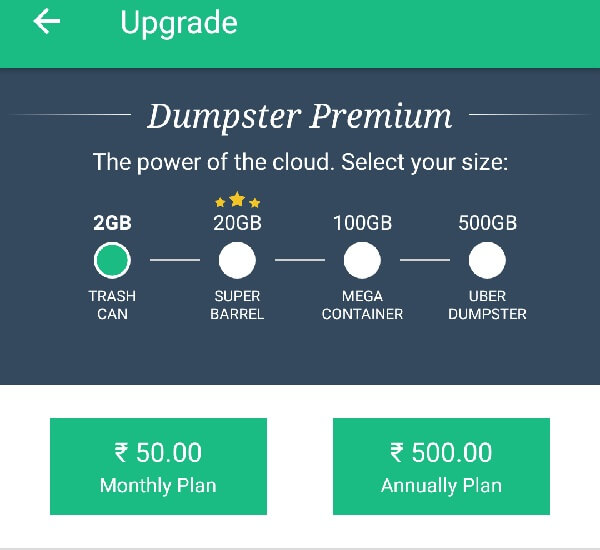 GT Trash – Android Recycle Bin.
GT Trash is a Good tool or android mod for the smartphone to recover accidently deleted data like Images, Docs, Videos, Audio, Apps and other files and archive. Also, it allows you to choose which data you want to move in GT Trash App or which not.
This app is somehow similar to the dumpster and provides the similar feature like Auto-clean data within a week, a month or 3 months.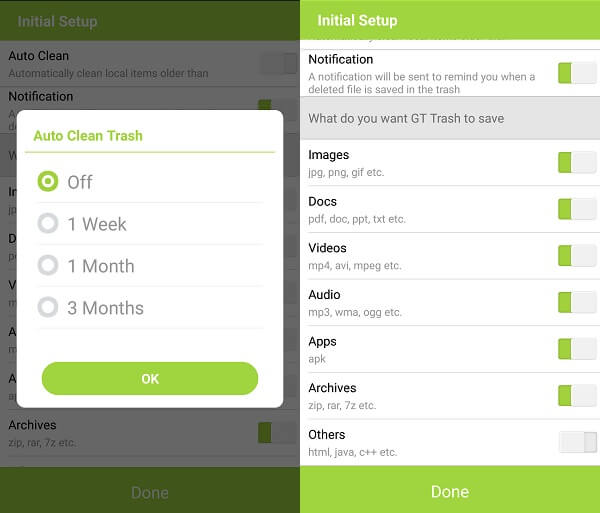 To get Android Recycle Bin feature using GT Trash App Download app and then allow storage permission like Dumpster App. Now Whenever you delete accidently anything it will move into GT Trash App like Recycle Bin in windows.
For Example here am again deleting the same File and GT Trash app is running in Background. The image will not delete permanently it will move into GT Trash app, and to restore the image just open app tap on the image and click on Restore.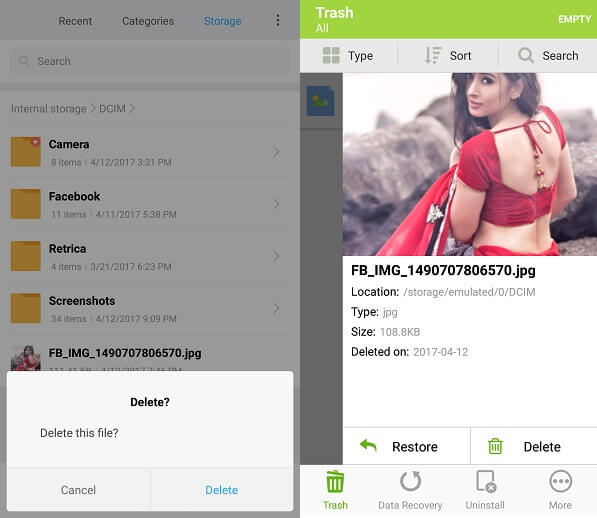 Still there are many Android recycle bin app available on Google Play. I tested many apps, but some apps User Interface is very bad and some are not working. These two apps work perfectly as you can see in snapshots, one thing you need to remember always run these apps in the background. If you stop background activity of these apps then app functionality will not work, if you know any other better app feel free to comment.