In today's virtual world emojis are the only part that helps us in Express our emotions while chatting with someone. Recently 250 new emoji character were released by Unicode, and in older version 722 emoji character were available. No matter how many emoji were added by Unicode, still it's not enough. Still, some emoji left to create, and you want to create your own emoji.
Here am not talking about creating those same old emoji. And stickers that you may find in chatting apps and in Google and other keyboard apps. Now you must be thinking that you need to learn Unicode or something to create new custom emoji.
You don't need to learn anything because there are several new apps Introduced recently that allows you to create your own emoji. There are several apps that also allows you to add your own face in emoji to create custom emoji. Not every app is perfect that's why am gonna provide short information on several apps. After reading you can decide which app is best for you to create your own emoji.
Best Apps to Create Your Own Emoji.
Bitmoji.
Bitmoji is one of the widely used App to make your own emoji. And it is the No. 1 most-downloaded app in five top markets. Because most famous social app Snapchat acquired Bitmoji and integrated with their app. You can add your own created Bitmoji stickers to your snaps.
How to Enable Bitmoji Feature on Snapchat.
Open up Snapchat.
Tap on the ghost icon at the top of the Camera screen.
Now use gear icon to open up your Settings.
click on 'Bitmoji.'
And then "Link Bitmoji" button.
The Process of Creating Emojis using Bitmoji is too easy. You can create your custom avatar by selecting hairstyles, sunglasses, Eyebrow shapes and much more.
Get Bitmoji App. Android / iOS 
Update – Now, you can use Bitmoji in PC Also. Read this guide – Bitmoji PC.
If you are a Snapchat user then Log in using Snapchat account else use Signup with email option and create an account. Now select Male/Female and then Emoji Style Bitmoji/Bitstrips.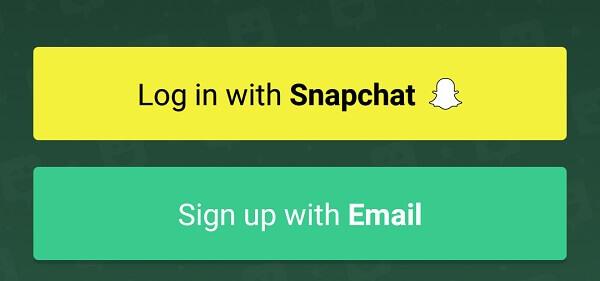 Now you can create the avatar as you want you can choose face shape, Hair Style, Skin tone, sunglasses, headwear and much more.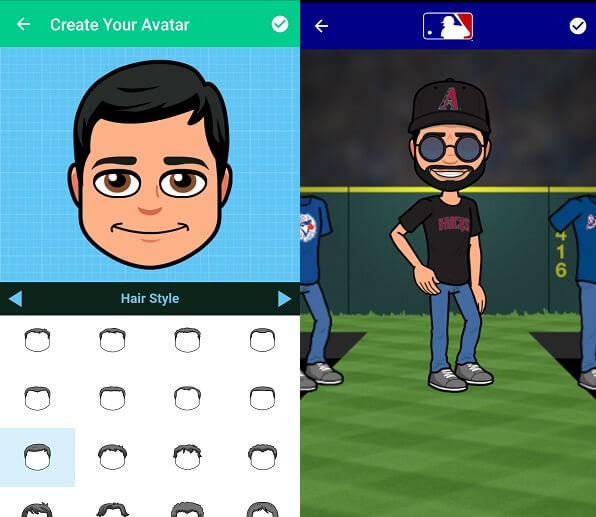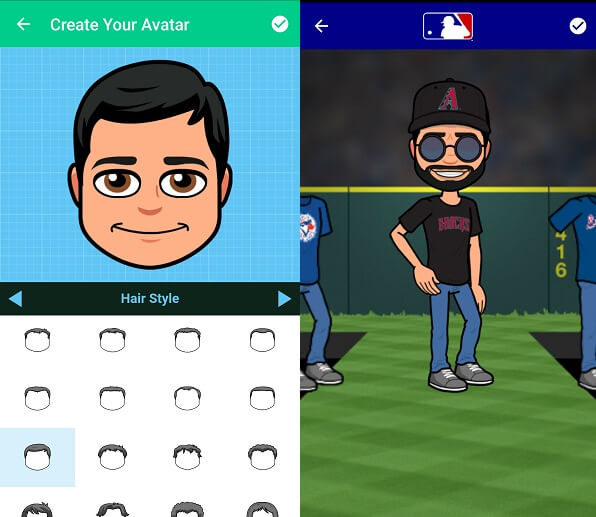 After creating avatar now you can see Emoji / Stickers, if you want to edit your avatar then you can choose Edit avatar Icon.
To Share, any Stickers and Avatar just tap on stickers and you can find all social media apps option.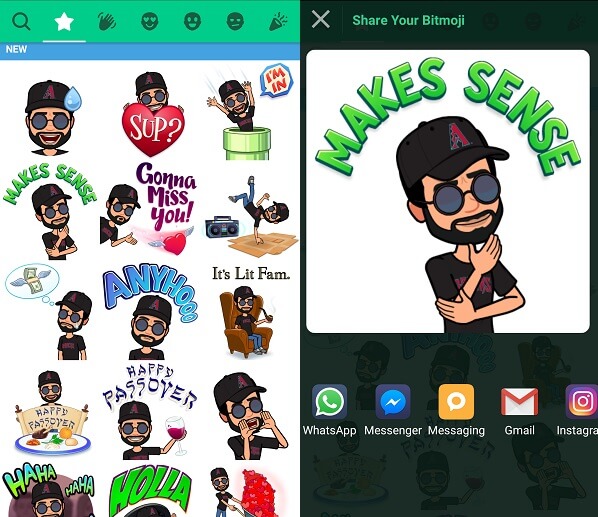 Bobble Keyboard.
Bobble Keyboard app is somehow similar to Bitmoji, but it is also very popular because of some unique feature. It comes with thousands of emojis, stickers, funny GIFs, themes & fonts. You can find tons of emojis (smileys/emoticons) pre-bundled in the keyboard and also can create your own emoji.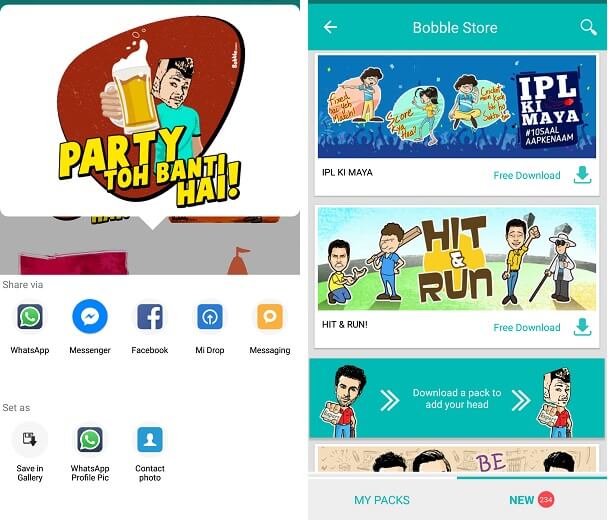 The Best feature of Bobble keyboard is you can add your own face in avatar and share to social media sites. Also you can download stickers package from Bobble Store. It's really fun app to use and highlighted feature is you can add your selfie in stickers. Sticker sharing feature is also similar like Bitmoji, All you need to do is just tap on the sticker.
Emoji Maker.
Emoji Maker is also the Best app to create custom Emoji. Do you get bored with standard Emojis, you can customize your own Emoji.  It is amazing emoji maker and completely free. On Emoji maker thousands of hilarious designs available by using them you can build your own emojis which you really want.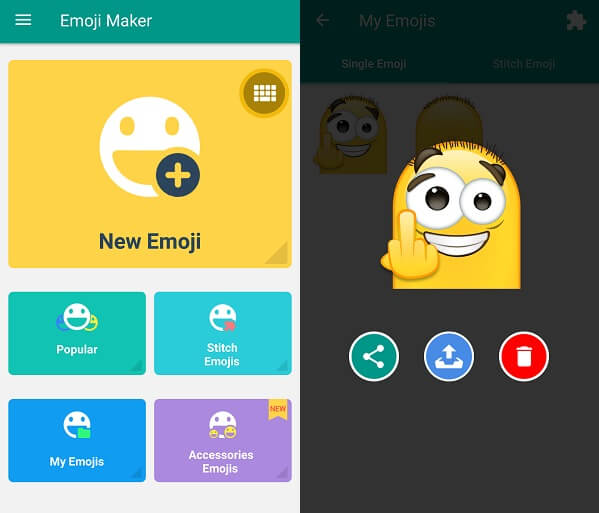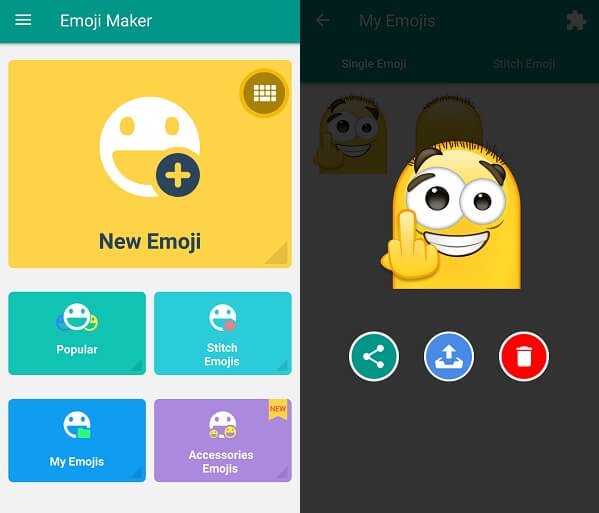 Best Part about is the app is you can add your face on standard emojis, which is the best thing. Also, it allows you to share and save created Emojis. You can find created Emoji in my Emojis section. There is Emoji accessories store also available where you can download cool things to make your own emoji.
IMoji.
IMoji is also a Good app to Make your own Emoji, This app comes with thousand of pre-loaded Emojis. You can share on social media sites, the reason behind adding this app to this list is. You can add your own face as Emoji, like other apps it will not allow you to create an avatar. But it will create Emoji using your face. Emojis is Compatible with Facebook Messenger, SMS, Whatsapp, Instagram, Facebook, Twitter and more.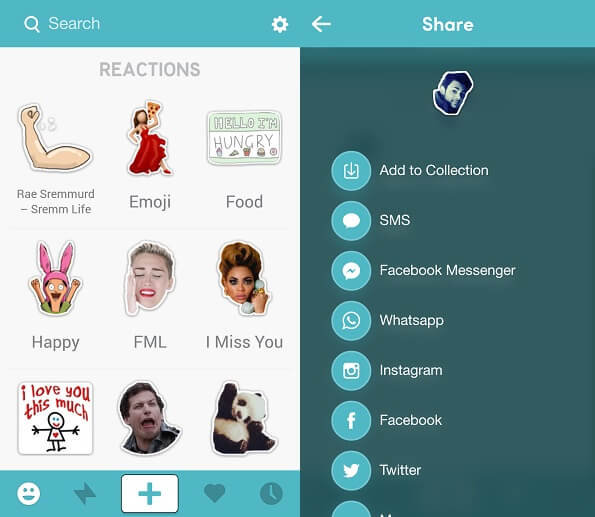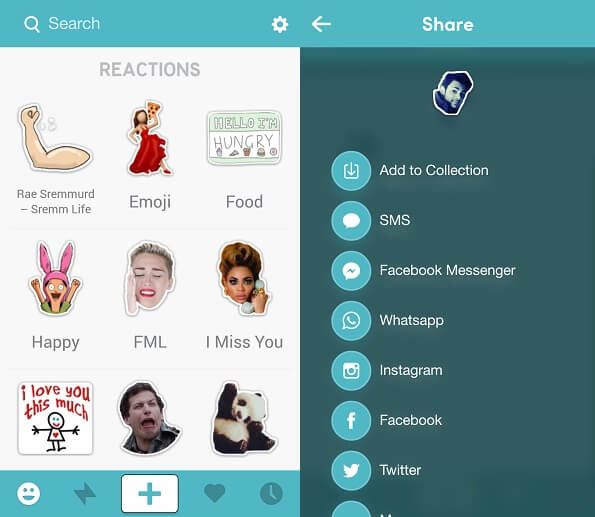 Still, there are dozens of apps available those allows us to create Emoji. But you may find a similar feature which is present in these four apps. That's why there is no point to mention about those apps. The only app personally I found useful to create custom Emoji is BitMoji. And if you want to edit standard emoji then Emoji maker is the best choice. If you know any other best app that I forget to add in this small list then feel free to comment.