In windows and other desktop operating system renaming software name and changing Icon is the easiest things. However, in android, it's not so easy, because android not provides any built-in functionality to do that so. We everyday install and try many new android's apps. And sometimes we forget's app name so it's hard to access app frequently. Maybe you want to rename android app or Icon due to some other reason.
However, for Windows, a tool available called APK editor that allows us to rename android app and change android app icon. But using that tool isn't easy because you need to enable java functionality. And then you need to extract and move APK file to the computer. But no need to worry because now you can rename android app and change app icon easily using apps. All you need to do is follow this easy Guide and you will able to do what you want to.
How to rename android app.
On Google play, there are dozens of android apps available that allows you to rename app android. But unfortunately you need to root your android device first, and not everyone likes to or knows to root android phone.
Among those dozens of apps APK editor Pro is the best app that not only allows you to rename apps android. Also provide some other advanced features like Extract APK File, Resource rebuild, File replacement or also you can edit android app data.
If you want this advanced feature then you can buy pro version else you can try Free version of APK Editor Pro from Google Play.
Install and open APK Editor Pro, Now you will able to see two option –
Select an Apk File – If you have downloaded APK from any third-party sites. Not from Google Play then choose this option and then browse APK and tap on it.
Select APK from the app – If you don't have APK file and want to rename installed android app name then choose this option. And then browse app that you want to rename.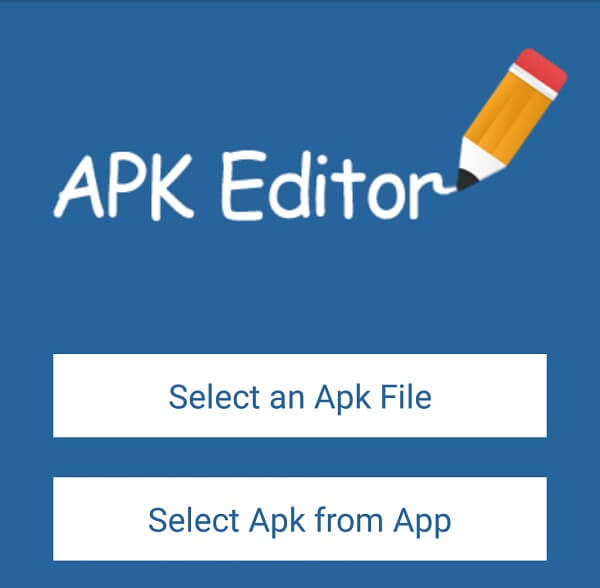 Now Select Common Edit option, and you will able to see some settings like Package Name, version code, SDK version. Don't make any changes in these settings you can find App name option.  By using this option you can rename android app, after renaming click on save button.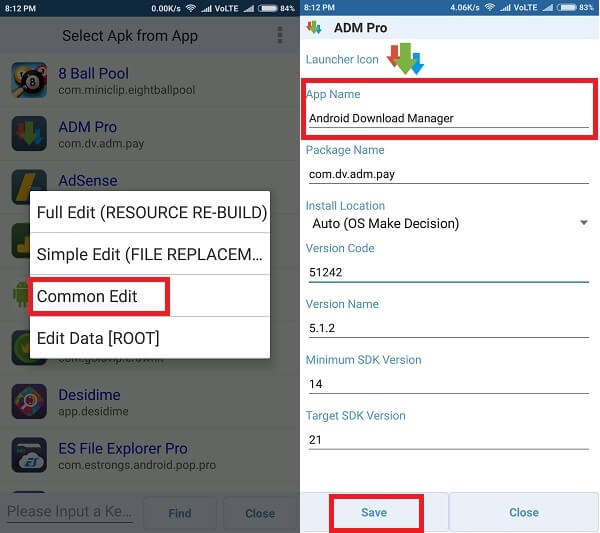 In few minutes (max 1 min.), you will able to see succeed message and also you can find Install option.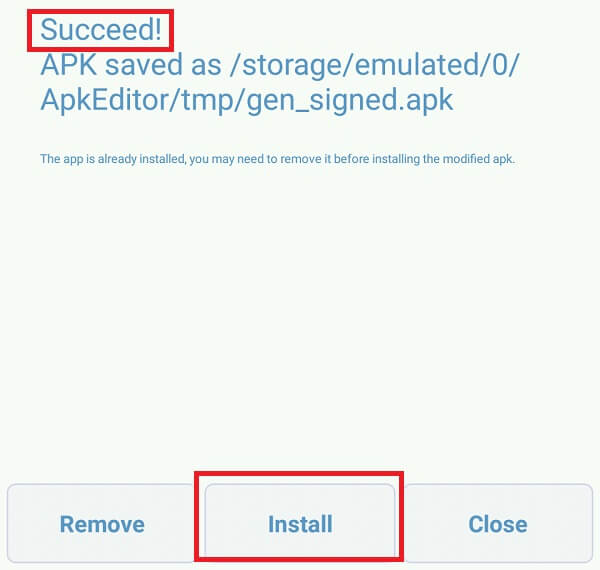 Before Installing new modded Renamed APK, uninstall pre-installed original App then use install option to install modded App. Done you have successfully renamed Android app.
Change Android App Icon.
Nowadays many android Launcher and Icon pack available, that provides the ability to change app icon. But if you want to change any specific app icon, then it's the tough job for a not-so-geeky user.
Thanks to APK Editor Pro now you can easily replace or change android app icon. But before start changing app icon make sure that you have perfect square png File of new Icon.
To Change App Icon on APK Editor Pro select App and then choose common edit option. The Same screen will open that you used before to change Android app name. Now above App name, you will find Launcher Icon option, click on the app icon and File Manager will open.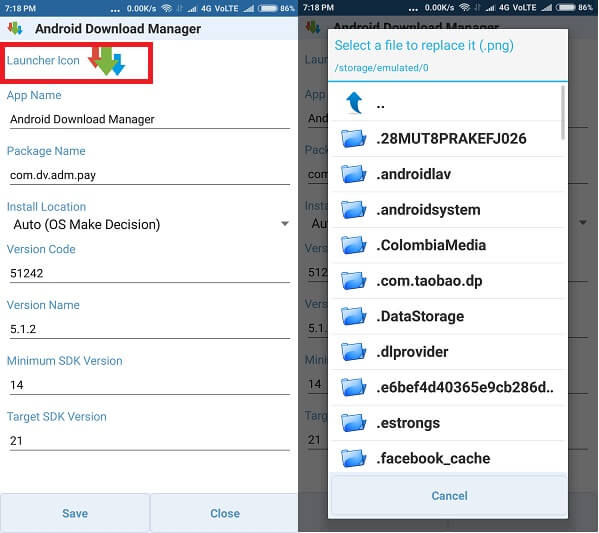 Browse new app Icon png file and select it, after selecting png file click on save button. You will get succeed message, now just Install App. Done you have successfully changed app Icon.
If you know any other better and smart way to rename android app and change app icon then feel free to comment. It will helpful for our readers.