DLL is a File Extension & Known As "dynamic link library" file format used for holding multiple codes and procedures for Windows programs. Software & Games runs on the bases of DLL Files; DLL files was created so that multiple applications could use their information at the same time. Sometimes we Get DLL Errors in Windows. DLL Errors can Appeared in Any Version of Microsoft's Operating System Including Windows 10, Windows 8, Windows 7, Windows XP, Windows Vista. There are also Many Ways to Fix DLL Errors in Windows But First needs to Know Cause of DLL Errors, Only then we can Fix DLL Errors.
Best & Easiest Ways to Fix DLL Errors in Windows.
Important – There are Dozen of Softwares Available on the Internet that claims to Fix DLL Errors, But They all are Fake. You can Fix DLL Errors without Using any Third-Party Software. All you Need to do Find the Cause of the DLL Errors & Follow All Possible Solution that I am Gonna Tell You.
Fix DLL Errors by Reinstalling Software / Troubleshooting Software
If DLL Errors Occurs when you Open Particuler Programme & Games then the Best Solution to Fix DLL Errors is Reinstall the Programme. Most of the Dll Errors comes Like "DLL File Missing."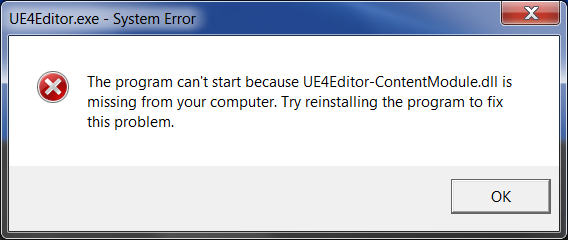 Then It's Means Problem is With your Programme Files means that DLL File does not exist in that Programme, then the Best Solution to Fix DLL Errors is Download File From Different Source then Install Again. And Don't Forget to Uninstall the Old Programme.
Update the Driver.
Sometime DLL Errors comes due to Old out-dated Driver. Then to Troubleshoot, DLL Errors, Update the drivers for all of the hardware devices installed on your computer.
How to Update Driver.
First Press Windows + R Hotkeys
Then a Small Window Will Open Type devmgmt.msc & then Press Enter.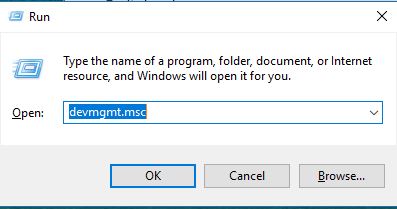 Now Device Manager Will Open. Here You can Find All Drivers, To Check Driver Updated or Not, Click on Any Driver then Right Click on that Driver then Click on Update Driver Software.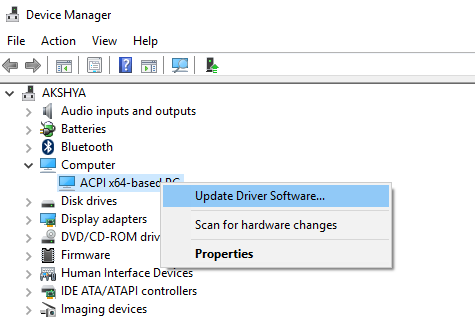 If DLL errors are Appearing causes of Old Out-Dated Drivers, then This is the Best Possible Solution that will Help you in Fix DLL Errors.
Restart Your Computer & restore DLL File.
If Suddenly DLL Errors is Coming & Not Stoping then Must be You Did Currently Some Changes or You Wrongly Deleted Some Important File. But No Need To Worry Simply Press Ctrl+Alt+Delete. Then Forcefully Restart Your Computer, or you can choose Task Manager to Kill that Programme But Best Option Restart Your Computer.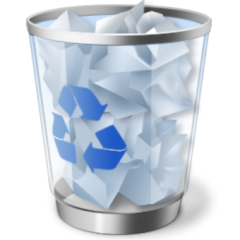 Now Go to Recycle Bin & Restore that File that you deleted Before.
Scan for Malware to Fix DLL Errors.
Some malware infections can masquerade as legitimate DLL's and cause errors. Scanning For Malware is the Bestest Way to Fix DLL Errors. The Best Software to Fix Malware Related Issue is "Malwarebytes Anti-Malware."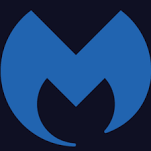 The Best Part About this Software is this is Free. This Software Will Help in Fix DLL Errors that Causes by Malware, Also It Will Fix Infected DLL Files.
Download or Replace Missing DLL Files.
Sometimes we Get DLL File Missing Error & After Reinstalling the Software If we Getting the Same Error. Than This the Best Solution. If You are Getting DLL File Missing Error, then you can Also See the File Name. To Fix, this type of Missing DLL File Error, First Download that DLL File.
Go to DLL-files Website Search for That File then You can Find Zip. See Below Image.

Don't Download Any Software You can Easily Find Zip File. Now Extract Zip Using WINRAR Software.
Now You can Find DLL File If Error Occurs on a Software then Copy that DLL File on Software Directory You can find in Programme Files. If errors were causing on System then Copy DLL File in System.
C:\Windows\System (Windows 95/98/Me),
C:\WINNT\System32 (Windows NT/2000), or
C:\Windows\System32 (Windows XP, Vista, 7, 8, 8.1, 10).
On a 64bit version of Windows, the default folder for 32bit DLL-files is,C:\Windows\SysWOW64\
Make sure to overwrite any existing files (but make a backup copy of the original file).
After Replacing File Reboot your computer. Done DLL Error Fixed.
System Restore
It is the Last & Final Option, If you are unable to Fix DLL Error by Following Above Procedure then the Only Option Left is System Restore, Or you can Install a Fresh Version of Windows, But If you Don't have Windows to Install, the System Restore is Best Option.
How to do System Restore in All Version of Windows?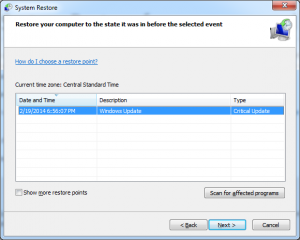 Start the computer in Safe Mode.
(To Go in Safe Mode Press F8 when booting the computer and select the safe mode option)
Now Press the Windows + R key to open the Run prompt.
Type rstrui.exe & Hit Enter.
The Windows System Restore wizard will open in a new window.
Click Next to proceed.
Select a restore point before the time when the DLL error started and click Next.
Click Finish to confirm the selected restore point.
Conclusion
So these All are Possible ways to Fix DLL Errors. I Hope Your DLL Issue is Solved & this article is Helpful For You. Again I am saying Don't download any Dll Fixer Software it will harm Your Computer. And Always use Antivirus Programme to Stay Safe From Virus & Malware attacks.Thank For Reading & Don't forget to Share.