The most annoying thing is, Internet stopped working when you're doing important work. Recently a few days back I faced the same issue and got an error DNS_PROBE_FINISHED_NO_INTERNET. But there is no working solution was available on the internet, and it's really frustrating. But every problem comes with a solution, all you need to do is find out. So After doing so many research, Finally I got a working solution to fix DNS PROBE FINISHED NO INTERNET.
There are many causes behind this error, So there is not any single fix available. So In this article, I added all method to Fix this ERROR. And I hope after following all steps your Internet will start working and if not then you can comment.
Solution 1: Check your Modem Lights and Cables.
Are you using a Wireless or Wired Modem? Then you need to check few things to Fix DNS PROBE FINISHED NO INTERNET.
Check LED in Modem – There are mainly two lights that you should check whenever you face this error. DSL light should always stable, If it's not the issue is with your Internet line contact your Internet service provider. If DSL light is stable and Internet light isn't blinking then move to the next fix.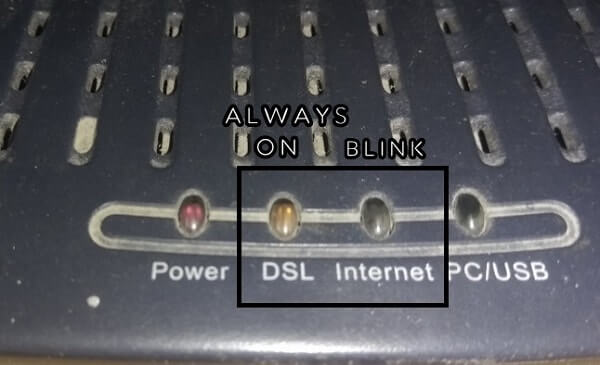 Note: Blinking Internet LED lights Indicates that the Internet is working fine, Problem is with your Device DNS.
Check Cable – Sometimes due to loose internet cables this issue occurs, So check cables from all ends. And if your Modem is connected with landline connection then check it's working or not. Sometimes picking up landline phones fix the issue, If same thing happening with you then use 6 wired line.
Final Fix – Switch Off your modem directly from power outlet wait for at least a min, Before restarting it again.
Solution 2: Using Command Prompt.
As I said before, If there is no hardware (Modem and Cables) issue then maybe DNS is the cause. So to fix "DNS PROBE FINISHED NO INTERNET" you need to flush DNS.
Step: 1 Open CMD (Admin) – In Windows 10 Right Click on Windows Icon and Select "Command Prompt (Admin)" Alternatively If you're using any other version of windows then press WIN + R, Type CMD and press Enter.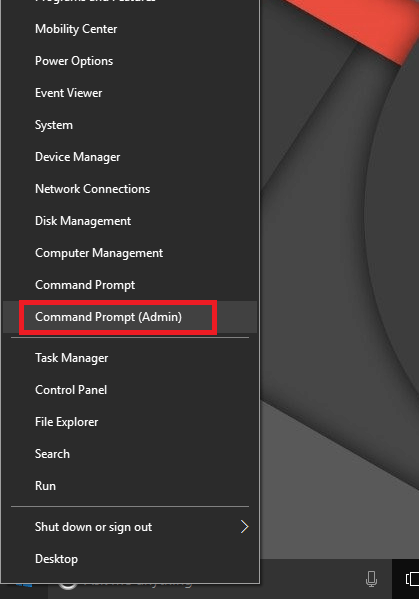 Step: 2 Reset Winsock – Winsock is a program that handles input/output requests for Internet applications. So to reset Winsock type the following command in CMD-
netsh Winsock reset
Now check your internet, hopefully, it will start working again. If not then you need to flush DNS to fix this Error. But before flushing DNS you need to release and renew the IP, so type the following command one by one and press Enter.
Type ipconfig/release and press Enter.
Type ipconfig/renew and press Enter.

To Flush DNS type this command ipconfig/flushdns and hit enter. After giving all the command and getting the successfully flushed message "Restart your computer".

Solution 3: Replace your DNS with Google Public DNS.
If you're facing DNS PROBE FINISHED NO INTERNET error only in your computer, And the Internet is working in other devices then follow this method. To fix this issue you need to replace your default DNS IP address with Google Public DNS.
Step: 1 Right-click on your Internet icon (Wifi Icon) and choose "Open Network and Sharing center". Alternatively, you can go to Control Panel > Network and the Internet > Network and Sharing Center.
Step: 2 Click on your network name / Connected WiFi, now a Window will appear to click on properties.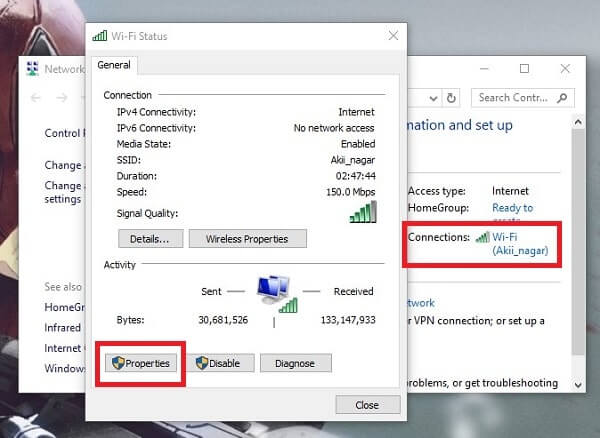 Step: 3 When network/WiFi properties window appears select TCP/IPV4 and then click on properties. On IPV4 properties window select to use the following DNS address and type the following DNS and select OK for all window.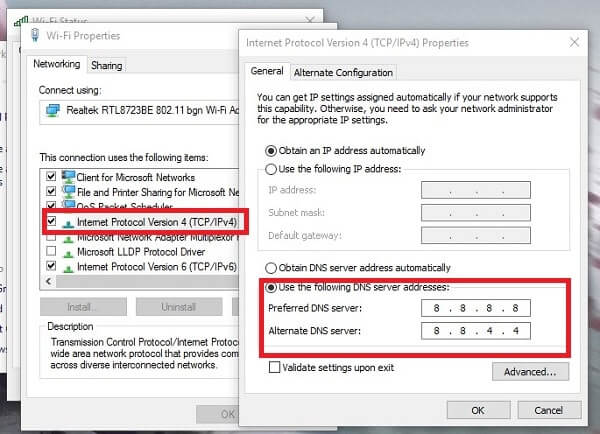 Use the same method for IPV6 and replace it with the following Google DNS Address.
2001:4860:4860::8888
2001:4860:4860::8844
After changing DNS address, Restart your modem once and your internet will start working again.
Solution 4: Update Network Driver.
Sometimes outdated network driver causes DNS PROBE FINISHED NO INTERNET Error. To Fix this you need to update your Driver, To do that follow these steps –
Step: 1 Right Click on My Computer> Manager, Computer Management window will appear. Click on Device Manager then expand Network Adapters, It will show you Installed Drivers for the internet.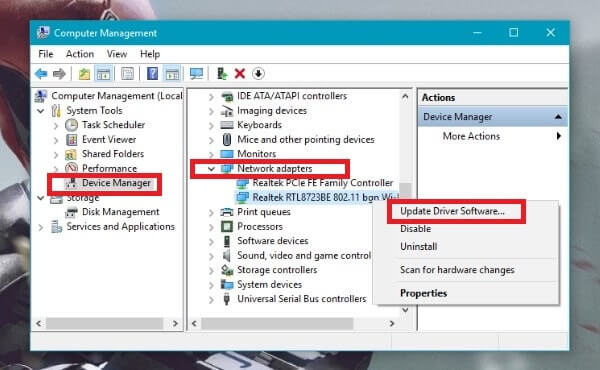 Note: If there is the yellow mark on any driver then it means the drive is outdated, To update the driver you need an internet connection. Alternatively, you can download the driver on your mobile device and then move it to the computer.
Step: 2 To update driver, Right click on it and then choose Update Driver Software. A window will appear to choose "search automatically for updated driver software".
If you have the latest network then choose to Browse My Computer for driver software and select the downloaded driver.
If you're unable to find out the required driver for your network / WiFi then you can try third-party driver updater software. And the best software to update outdated drive is "Uniblue DriverScanner".
Solution 5: Clear Browser Cache, Uninstall Extensions, and Reinstall Browser.
If the Internet is working flawlessly in Incognito Browsing Mode then the problem with your cache or maybe with Extensions. And if problem not gets solved the uninstall browser and perform a registry cleaner and then install the latest browser.
Clean Cache – To clear cache in any Browser press Ctrl + H to open history page in Chrome Browser. Choose "clear browsing data" option, a window will appear to choose "the beginning of time" option from drop-down menu. And at the end select Clear browsing data, it will take few minutes.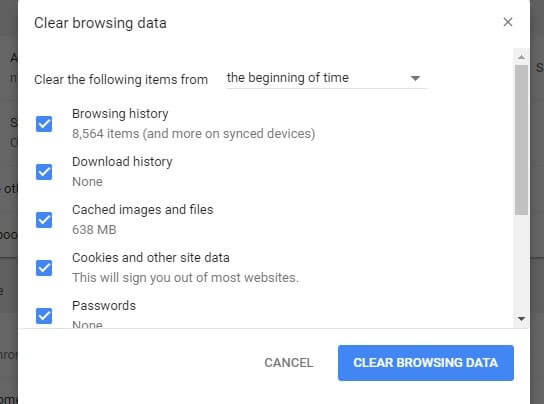 When the process gets complete restart your browser, type Chrome://restart in the URL bar and press Enter.
Uninstall Recent Extensions – If recently you installed any extensions then remove it and restart your browser. To jump directly to extensions page in chrome browser type "Chrome://extensions"
Conclusion: Fix DNS PROBE FINISHED NO INTERNET.
So these are the solution available to fix this Error if still, you're facing the same issue then. Check which software of network monitoring program you installed recently. Else contact your Internet service provider only then can fix this issue. That's all folks If you got any better solution feel free to comment.