Hopefully, Apple will release a Type-C port in the upcoming iPhone 15 series. Considering, iPhone's Lightning Cable and Lightning Port get damaged too quickly. Almost all iPhones are water resistant up to 1 to 6 meters in depth, depending on the model. But, if water gets inside the Lightning Connector. Then, you will get a "Liquid Detected in Lightning Connector" error message. This error refrains users from charging their devices.
So, if your iPhone is showing a "Liquid Detected Charging is not available" notification. And, if your Lightning Port and Connector are dry, then this article will help you to fix this error.
Error Causes:
Since iPhone Charger and EarPods use the same Lightning Port. That's why Apple has built a mechanism in iOS that detects water, and moisture in the lightning port. Because liquid in the charging port can damage iPhone's internal hardware. Usually, this problem occurs in older iPhone models like iPhone 7, iPhone 8, iPhone 11, iPhone XR, iPhone XS, and iPhone SE. Since these models are not much water resistant.
But recently lots of newer iPhone 12, iPhone 13, and iPhone 14 users are seeing this message pops up. Even when their iPhone is in dry condition. Although, there is no particular root cause of this error in newer iPhones. So here are solutions, which you can try, to fix the charging issue on your iPhone.
Fix: Liquid has been detected in the Lightning Connector
Solution 1: Check your Lightning Cable
Before you start trying to fix your iPhone lightning port. First, you should check whether your charging cable is damaged or not. Yes, a damaged iPhone charger can also be the culprit. Or, if by mistake you put your charger on a wet surface. Then, this could be the main cause behind the "liquid has been detected in the lightning connector" error.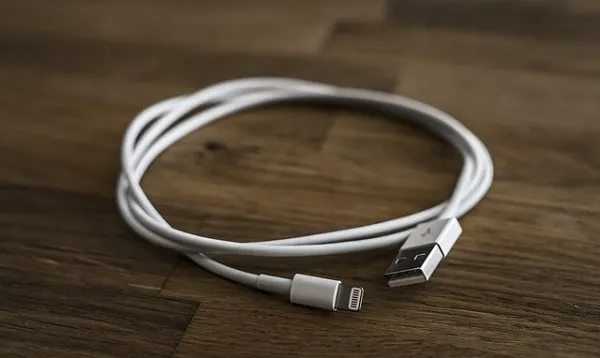 1. First, do connect your charger to another iPhone to check whether the charger is working correctly or not. (Make sure the charger is dry else another apple device will also start showing the same error.)
2. Use another Apple product lightning cable or charger with your iPhone. Yes, you can use an iPad charger as well.
3. Do connect your Earpods to the Lightning Port. And, if the issue still persists, that means, the problem is with the port itself.
Solution 2: Restart your iPhone
Sometimes, this error can occur due to an iOS update bug. Or, it can be a temporary glitch due to some unauthorized Apple accessory that you have used. So, if you're sure that lightning port isn't wet, or there is no moisture. Then, you can force restart your iPhone. Restarting iPhone might eliminate the error.
Restart your iPhone manually
1. Press and hold the Volume up and Power keys simultaneously.
2. slide to power off screen will appear. Slide to turn off your iPhone.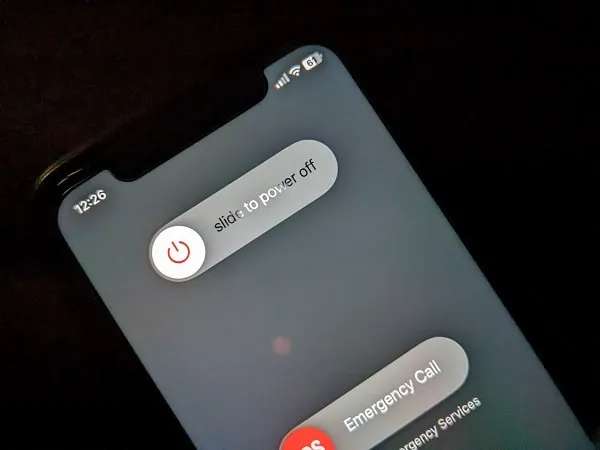 3. Once iPhone gets turned off completely. Hold the power button to turn iPhone back on.
Yes, you can also force restart your iPhone. But, after the latest iOS update, some iPhone doesn't support it. You can check the Apple support website to force restart iPhone.
Solution 3: Dry your Lightning Port using Cold Hair Dryer
Most of the time, this error occurs when your iPhone is wet. Or, if there is moisture inside the port. If you do lots of workouts and keep your iPhone inside your pocket. Then, your sweat can cause moisture inside the port. So the best way to quickly resolve this problem is to use a hair dryer.
Note: I have fixed this error using a hair dryer. Because my hair dryer has a setting in which it blows cold air. So, if your hair dryer blows hot air only, then I will not recommend using it.
1. First, remove all iPhone accessories. Yes, if you're using a battery case then remove that as well.
2. Get a hair dryer and set it to its lowest settings.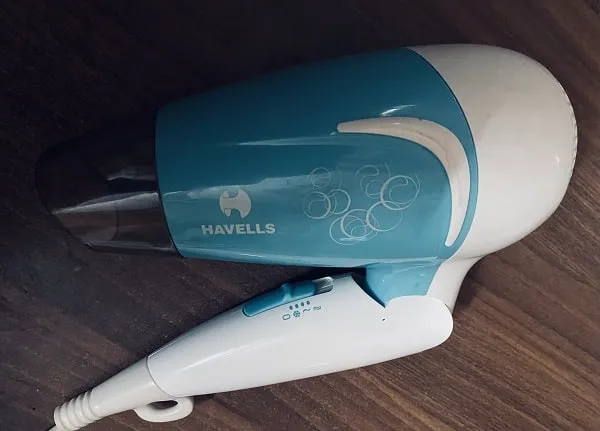 3. Now, place your hair dryer at least 15-20 cm far from the port.
4. Turn on the hair dryer. And it will dry the moisture inside the iPhone lightning Port. Do it for 30 seconds.
5. Now, wait for 5-10 minutes and connect your charger. You will not see the error.
Solution 4: Use Silica Packets to dry Lightning Port
If you don't have a hair dryer or any kind of air blower. Then, you can use Silica Packets that come with shoe boxes or with some medicine boxes. Yes, you need a lot of silica packets. And, you can buy it from the nearest department store or online. The main use of these Silica Packets is to absorb moisture.
IMPORTANT: Don't open these Silica Packets, else small particles will stuck inside your iPhone port. Silica gel should always be kept inside the packet.
1. Remove all your iPhone accessories.
2. Get an airtight container. Now, place lots of silica gel packets inside it.
3. After that gently put your iPhone inside the container and close the lid.
4. Leave it for 12-24 hours. And, silica gel will absorb moisture inside the iPhone port.
5. After 12-24 hours you can take out your iPhone, and charge it normally.
Note: Some people suggest using rice instead of silica gel packets. But, rice granules can stuck inside your charging port, so it's not safe.
Solution 5: Use the Emergency Override Option
The Liquid Detected in Lightning Connector error appears to prevent the user to charge iPhone. When the iPhone lightning connector is wet. So, if you're sure that your port is dry, and your battery is too low. Then, you can use the "Emergency Override" option. This option will enable your iPhone's normal charging ability. Although, this isn't the permanent solution. Because every time you connect your charger you will see this error message.
Solution 6: Use a Wireless Charger
Since iPhone 8, almost all iPhones do support wireless charging. So, if your iPhone also supports wireless charging. Then, for some time you can charge your iPhone wirelessly. Since Apple devices can be charged wirelessly according to the Qi standard.
That's why I suggest you use a Qi-certified charger from Apple. Or, you can get it from any well-known brand. A wireless charger will give your lighting port some time to dry itself. And, hopefully, after a day or two, the error will get resolved.
Solution 7: Update iPhone
If you've recently updated your iPhone and after that, you're getting this error. Then, this could be an iOS update bug. And, if it's a bug then apple might have already released a fixed update for it.
Or, if you've not updated your iPhone for a while. Then, it could possible that your iOS version is outdated. So, do update your iPhone.
1. Open Settings App.
2. Tap on General > Software Update.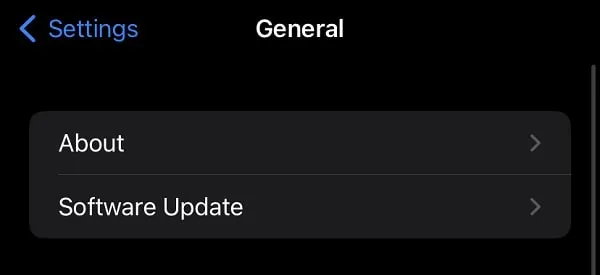 That's it apple will now check for iOS updates. And, you will get the option to download and install the iOS.
Solution 8: Backup and Reset your iPhone
Although, you don't need to try this solution. Because all the above solutions are enough to fix the "Liquid Detected in Lightning Connector" error.
1. First, do create an iCloud Backup or Local Backup of your iPhone on a Mac or PC.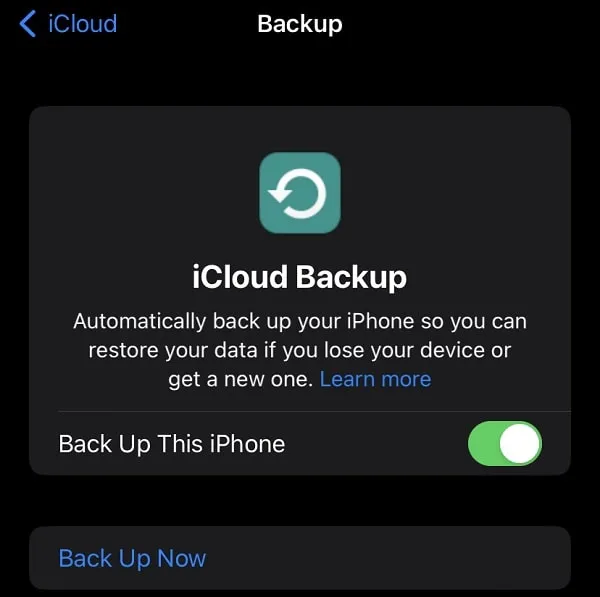 2. After that, open the Settings App.
3. Go to General > Scroll down and tap on "Transfer or Reset iPhone".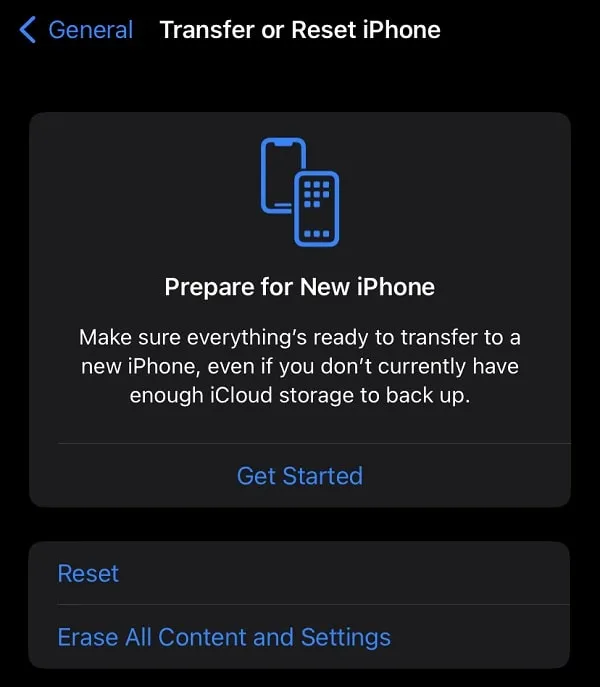 4. Now you will get options to reset your iPhone. If your iPhone is Stuck in headphone mode, then also you can reset it to fix it.
Summing up
Okay, so these were the solutions that you can try when you're unable to charge your iPhone. First, check your lighting cable and restart your iPhone. After that, dry your iPhone using a hair dryer or silica packets. If that doesn't work then you can either use a wireless charger or can use the "emergency override" option. Also, make sure your iPhone is up-to-date. Hopefully, all these solutions will fix this charging error on the iPhone.