The "Ok Google" is the voice command, which is used to activate google assistant. In many devices, with this command, you can unlock your smartphone also. Recently, Google has launched a new voice command, "Hey Google". So, If you add "Hey Google", then any settings for "Ok Google", will apply to this voice command also. Recently, I was facing an issue, with Google assistant. Whenever I was saying "Ok Google", Google Assistant wasn't getting activated. And, many users are facing the same issue, their "ok google not working".
If "ok google" doesn't work on your smartphone, then you don't need to worry about it. Because you can easily fix this problem by trying certain solutions. Google Assistant helps us in many ways, we can do many things without even touching the Device. Like, If you want to connect WiFi, then all you need to say is, "Ok Google, connect WiFi". Also, If you're getting bored then you can ask assistant "Ok Google, tell me a joke please".
Solution to fix – "Ok Google not Working".
Many of you know already know, that what google assistant can Do. And you are here to know some solutions to fix "Google Assistant not working" problem. So, here are the all solutions, to fix "Ok Google not working".
Solution: 1 Check your smartphone mic.
Let's start this list with some basic solutions. Maybe, you have already checked, your smartphone mic. But, if you didn't check yet, then you should, to know, is it working or not. Most of the smartphone companies, connect's the microphone at the bottom of the screen. And, if you drop your smartphone from the height, then chances are high that, your mic is damaged. You don't need to download any specific app to check your mic.
Open Recorder App, and do record your voice. If nothing recorded, means your mic is damaged. And, if you hear your voice in the recording, then try the next solution to fix voice search.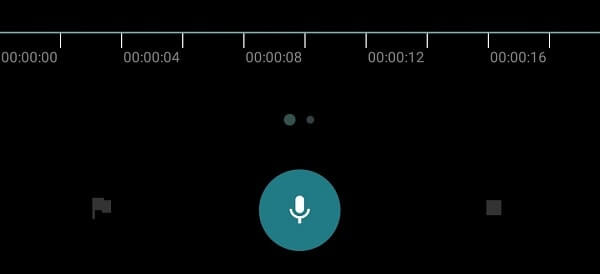 Note: If due to any circumstances, recorder app doesn't work. Then don't use the video recorder to test mic. Because in video recording, Smartphone uses the secondary mic. And in voice search, the smartphone uses the primary mic, which appears bottom of the device.
One more thing, if in recorder app, nothing gets recorded. It doesn't mean, that your mic is damaged. It could be possible that, due to some background running apps, recorder can't hear you. I suggest you to use Greenify App, to hibernate all background running Apps. Don't hibernate Google and voice search App using Greenify App.
Solution: 2 Check language settings.
If your mic is working perfectly, then the next thing, which you should check is language. Officially, US English is the default language for all google assistant users. And, if you're trying to speak in different language, then "Ok Google not working" problem will occur. Because, if your language is not added in settings, then Google Assistant will not able to recognize your voice.
Update Google App.
Google Assistant, comes with the Google App. And, if your Google App isn't updated, then Assistant features might not work properly.
Select your preferred language.
First, Open Google App, tap on "hamburger sign menu" > Settings > Voice > tap on languages > select your language and click on save button.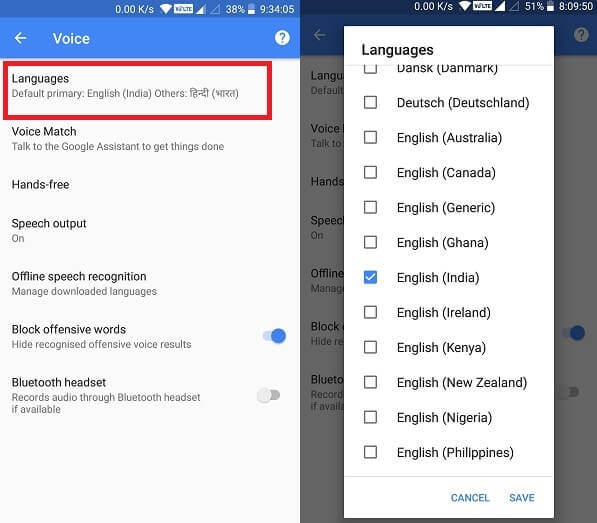 Offline speech recognition.
To recognize voices, Google uses the language pack. And, if your preferred language pack is not downloaded. Then "google voice search not working" problem occurs.
In Google's App Settings > voice settings, you can see "Offline speech recognition" option.
Tap on it, and then go to Auto-Update section, and select "Auto update languages over WiFi" option. This option will automatically download all selected preferred language.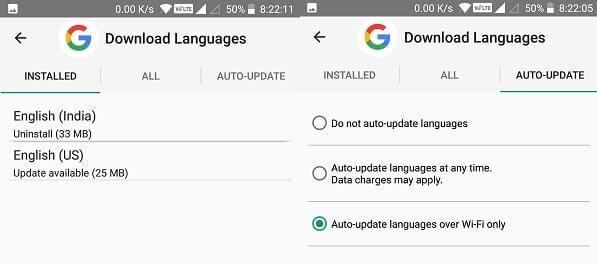 Or if due to any circumstances, it doesn't download, then you can tap on all section.
Solution: 3 Disable any other Voice Assistant App.
When you long press Android device home key, Google Assistant get launched. And, if you're using any other assistant apps, like "S Voice" or "Bixby". Then these Assistant Apps can interfere with Google Assistant Settings. And these Assistant Apps can be the reason behind "Ok Google not Working". So, If you want to fix Google Voice search problem, then you need to disable these Assistant Apps first.
You can disable "Bixby" and "S Voice" assistant apps, by going into settings > apps. If you don't know how to do it, then you can search on Google.
Solution: 4 Retrain "Ok Google" or "Hey Google" voice model.
When the first time you launch Google Assistant, It asks to add voice by saying "Ok Google". And, If it's not able to recognize your voice then you can add your voice Again. To do that follow these Steps, and this solution will solve "Ok google not working" problem surely.
Open Google App> Go to Settings > Voice Match > Delete voice model. (This option will delete your old voice model.)
Now, tap on "Say "Ok Google" anytime" option to retrain voice model.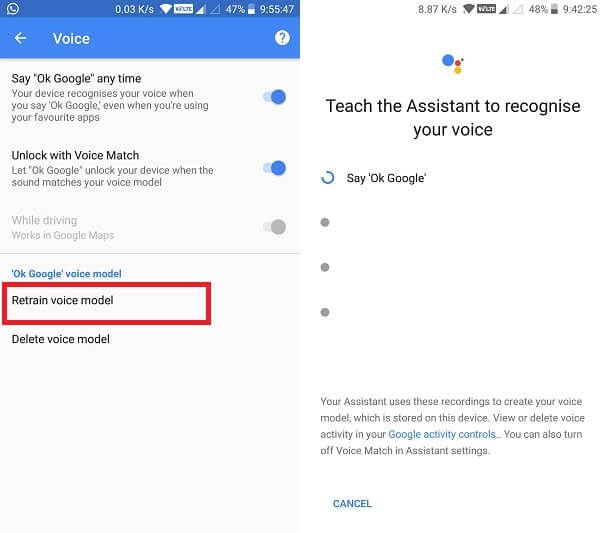 Summing – up. (Ok Google, not Working)
Nothing else you can do, to fix "Ok Google detection not working" issue. These are the only working solution that you can try. Personally, my problem got resolved after retraining the voice model. Your problem could be different, so I suggest you try every solution mentioned in this article. And, still, if you're not able to solve this issue, then feel free to comment. One more thing you need to know that, Google Assistant requires an Internet connection. So, make sure you're connected to WiFi or data connection.