If you're Movies and TV Series buff and do watch lots of video content on your smartphone. Then, have you ever accidentally touched your phone's display while watching the video? Isn't it irritating, when you end up pausing the show, or worse, skip the entire episode by mistake? To prevent accidental pauses, Netflix recently added a 'screen lock' option in Netflix App.
Screen Lock option will appear at the bottom left side of your screen after you start watching a movie or TV series. You just have to tap on it, and it will immediately stop all button prompts. To disable screen lock, tap on the screen, 'Screen locked' prompt will appear. You"ll need to tap twice on it. Well, it's not foolproof, because android system gestures will still work. Though, you can use gaming mode to disable that. Unfortunately, this feature still not available in Netflix's iOS App.
Screen Lock should be a basic feature of all streaming platforms. But, still, it lacks in some popular streaming Apps. But, no need to worry, with a third-party app, you can Get Netflix 'Screen Lock' on Prime Video, YouTube, and every other streaming service Android Apps.
Get Screen Lock on Prime Video and YouTube.
In Netflix App, the "Screen Lock" feature is natively available in the Android App of it. To get it on Prime Video and YouTube, you have to install a third-party app called "Touch Lock".
Touch Lock App – This app basically hides buttons and block touch screen, while any video player is playing and visible. The touch lock even prevents presses of accidental navigational buttons. So that you stay inside the video player. This App is also helpful while listening to music from YouTube and putting the phone in the pocket.
Install Touch Lock App from Play Store. Open App, it will ask you to enter the unlock pattern. Draw and confirm the pattern. Tap on Manual to Set it to Auto. (Don't test it on YouTube, without giving all the permissions.)
Permissions – Touch Lock App does require certain permission to work fullest. Like "Display over other Apps, Usage access. And, if you want to block touch-capacitive buttons, then, accessibility permission also required.
Usage Permission – This permission is required to show a lock notification when you open the streaming App. Tap on Auto >ok, and the Android settings "usage access" page will appear. Give permission to Touch Lock App.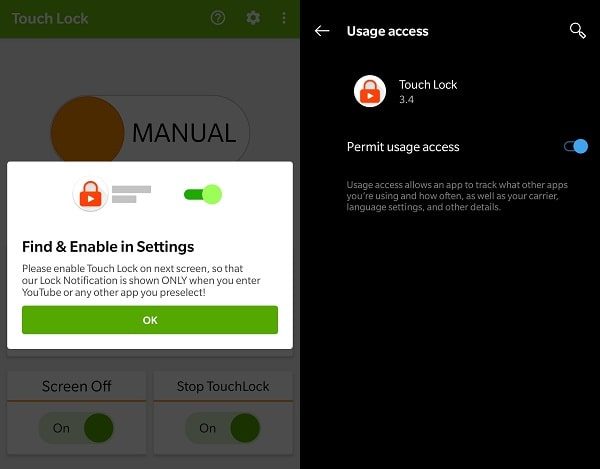 Overlay Permission – Some player like Netflix, Amazon Prime, HBO Go requires overlay permission. So that, lock icon can appear over the streaming player.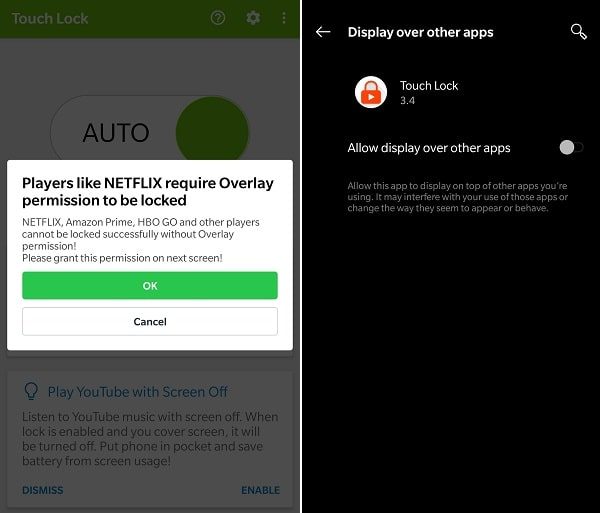 You can also select Apps that you can lock. Just tap on the "Select More Apps" button. Give permissions and tap on the lock icon.
Enable "Screen Lock" in Streaming Apps.
After providing all the required permissions, App will do the rest of the setup. Once, you're in the selected video streaming App, Touch Lock App will send a notification in the notification drawer.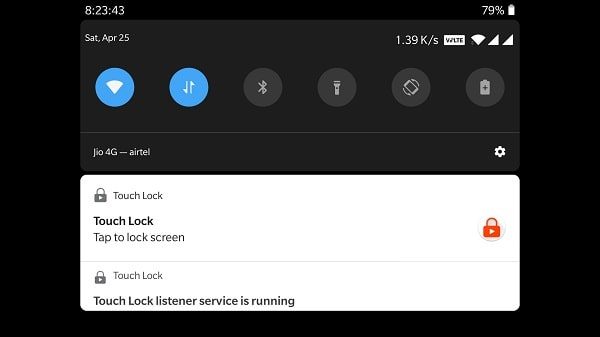 Tap on the notification, and it will lock the touch of the screen. You will see a transparent lock icon over the video playback. That indicated that all your touch inputs on-screen are disabled.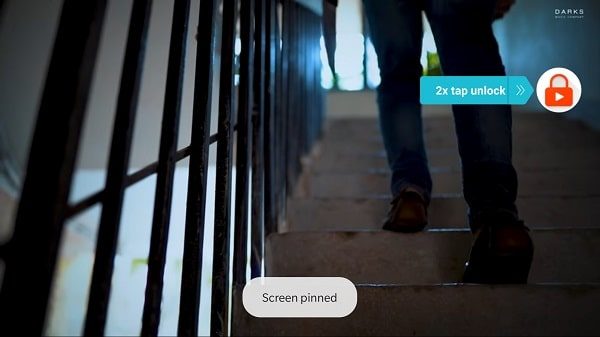 To Unlock "screen lock" and get back to the normal touch operation. Tap on the lock icon, and do enter the pattern that you had set up before. And, it will remove the lock screen.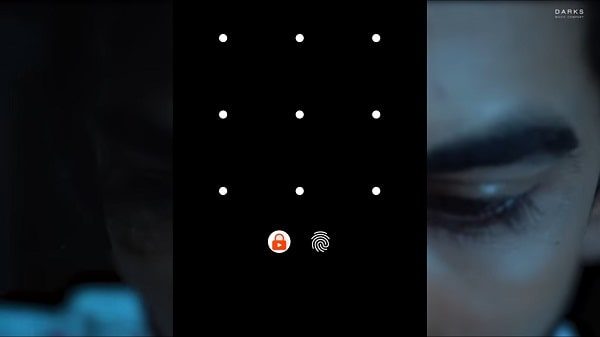 Customize Lock Button. You will see, that, the lock icon is quite visible while watching content. Well, you can modify the transparency and size of the lock icon from App Settings. Tap on the gear icon in App to access settings. Under the usage settings, you can set the transparency and size of the lock icon by moving the slider.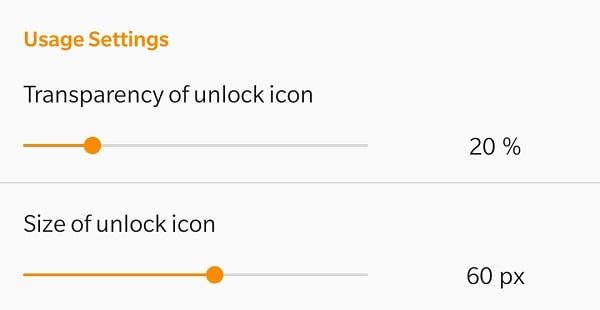 There is "shake the phone to touch lock and unlock" option also available in App. But, for that, you have to go for the premium version of App.
Lock Physical Buttons – To block physical buttons, open App settings. And, tap on the "Lock Physical button" and then ok. Accessibility settings will get open, tap on "Touch Lock (Hardware Buttons)". And, tap on "use service" to enable. That's it.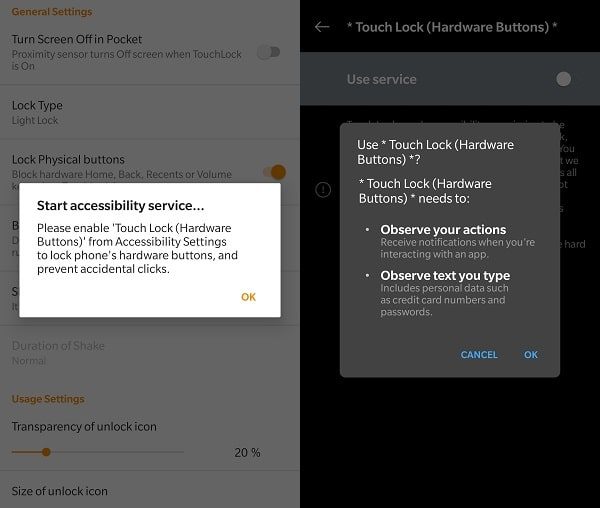 That's all about the "Touch Lock" App, unfortunately, there isn't any similar App for iOS. Because Apple doesn't allow to display one App to over another App.