JW Player is the most widely used HTML5 online video player, for embedding videos into web pages. It is used by many news sites, video-hosting companies, and self-hosted sites. Yes, you might have seen some websites that autoplay videos when you land on certain web pages. Actually, JW Player is the culprit behind those annoying video ads. It is also behind those popup video ads, that appears when you scroll down webpages. Apart from annoying web users, there are some sites that use JW Player to stream content. And, if you want to download JW Player videos, then in this article you will get to know-how.
JW Player delivers video on webpages in two ways. Either video gets directly streamed from JW Player's web servers in the MP4 file format. That can be downloaded much easily. Or, some sites stream video using an encrypted file stream called HLS Streaming. That is quite difficult to download. Well, no need to worry, I found certain ways to download videos from JW Player.
It's not easy to find whether the JW Player video is MP4 or HTTP Live Streaming (HLS) until you inspect the webpage or try to download it. Well, you can easily find out the video is powered by JW Player or not. You just have to right-click on the video player, and it will show you "Powered by JW Player x.x.x". (x.x.x is the version of Player.)

Most of the methods mentioned in this article required Firefox or chrome (chromium-based web browser). So, Install any of these two browsers, if you're using any other browser. Once, you complete the installation, follow these methods to download videos from the JW player. And, some methods I have already covered in my "download embedded video" article, you can check that article first.
Download JW Player Videos.
Firefox – View Page Info.
It is the easiest way to download JW Player videos with just a few clicks. Firefox offers an option to view page information. From which you can also check all available media files on that webpage. And, you can save locally on your PC. Luckily, it works for the JW Player's embedded videos.
1. First, open the webpage containing the video that you want to download. (No need to play the video.)
2. Right-Click on the page, and select "View Page Info" from the Firefox context menu.

3. Firefox Page Info window will get open. Click on "Media".
Here, you will see all available media files on the webpage with the media file address.
4. Scroll down and find out the video file from the media list. (Check the video format in the "Type" column.)
5. Select the video file, click on "save as".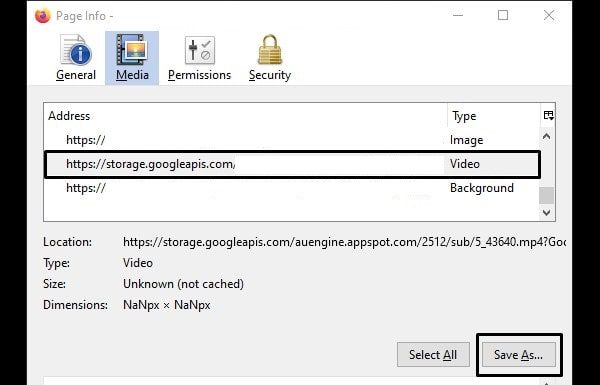 Select desktop or any other directory you want and click on "save".
Press Ctrl + J in firefox to see the download process.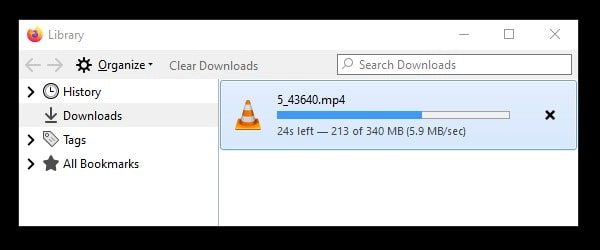 Use Extension. (Chrome and Firefox.)
Firefox built-in option is enough to download the embedded video files. But, If the file is encrypted, and you're unable to download. Then, the "Video DownloadHelper" extension will help you in it. This extension is available for both browser Chrome and Firefox. And, works the same in both browsers, you just have to add it.
For Firefox User.
1. Open the Video DownloadHelper Firefox ADD-ONS page. Click on "+Add to Firefox".
2. A popup screen will appear, click on "Add".
A small notification will appear, click on "Okay, Got it".
3. You will now see the Video DownloadHelper icon on the top right corner.
4. Open the JW Player embedded webpage. Click on the "Video DownloadHelper" icon, and you will see video file information with file size. (If the page already opened, reload it once.)


5. Click on the file, a new page will get open, ask you to select the download method.
6. First, mark "Use this method default by next time" and then click on "Use browser".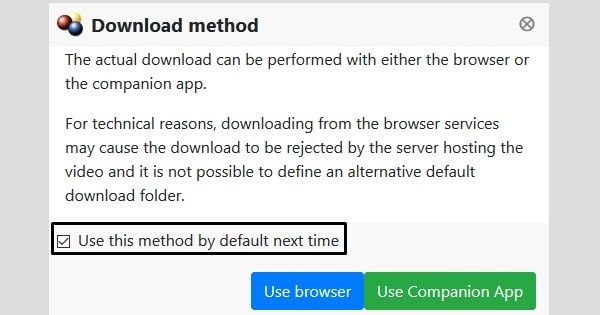 That's it, press Ctrl+J and check download process in Firefox.
For Chrome Users.
1. Open the "Video DownloadHelper" extension page in Chrome Web Store.
Click on "Add to Chrome".
2. A small pop-up window will appear, click on "Add extension".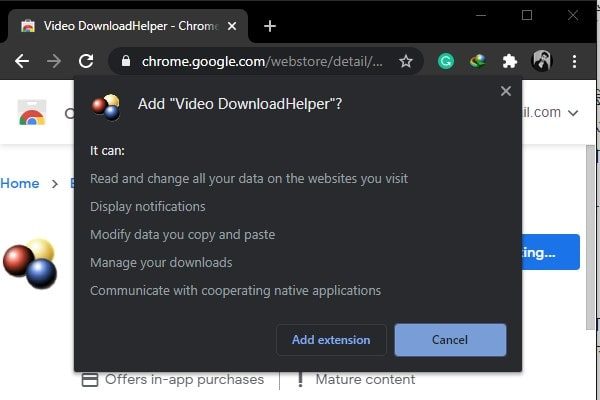 Once extension gets added. Follow the same steps mentioned for Firefox to download JW Player videos. (Check 3-6 steps.)
Use Chrome DevTools.
This method is a little bit tricky, and not for a normal user. (You can skip if find out complicated.) Though, you can follow steps carefully and download videos without any tool or extension.
1. First, Stream the video that you want to download.
2. Press F12 to open Chrome Developer Tools.
3. Click on Network, and press Ctrl + R. It will show all files embedded in that webpage.
4. Select the "Media" option to filter embedded JW Player video.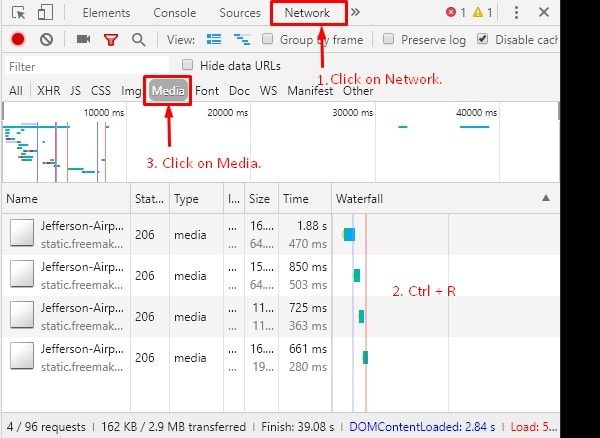 Find out the .mp4 file link in the media section. And, right-click on the file, click on "Open in new tab".
5. That's it, the video will get played in full screen on a new tab. Right-click on it, and then click on "Save Video".
Note: This method will not work on some webpages. By that I mean, the embedded video will not appear in Chrome Developer Tools. But, the first firefox method will work on those webpages.
IDM Integration Module.
I personally prefer using IDM or Internet Download Manager to download various files from the Internet. IDM is a Windows program to download files quicker and faster. And, It offers IDM Integration Module (Extension), which helps to download embedded videos.
Install Internet Download Manager on your computer, and it will add the "IDM Integration Module" automatically in all supported browsers. (Check setup process on official site of it.)
1. Once, IDM extension gets added in your browser. Just stream or play the JW Player video.
2. Instantly, you will get a notification with the title "Download this video".

3. Click on it, IDM download window will appear, click on "Start download".
That's it, so you need to setup IDM once. And, downloading video and files will get easy for you.
Still, there are many tools and methods left. Like, you can use some third-party Windows software. I will keep updating this article with new methods. Do comment, which method worked for you.