Want to Play Android Games on PC? You can do that easily by Installing Android OS on PC. Playing Android games is always fun, but it's quite annoying to play on small screen devices. Nowadays smart TV offers to mirror Android devices to play games on larger screen, But you'll face performance issues.
And there is no doubt that Installation process of Android games is easier than PC games. Because you can find all games at one place "Google Play Store" and all you need to do is just hit the Install button. As we all know windows not support APK files, So we need to create an Android environment. And there are few options available to do that, keep reading this article to find out.
Play Android Games on PC.
Install Android OS on PC and Play Android Games.
A few years back, Intel introduced us with "Dual OS", It allows to run two operating system on one PC. There are two Android OS available Remix OS and Phoenix OS, Both are Best Android OS for PC. And both inherit some good windows features, So you'll not face any issue while using it. There is one more operating system available known as Android x86, which is ported version of Android for x86 devices.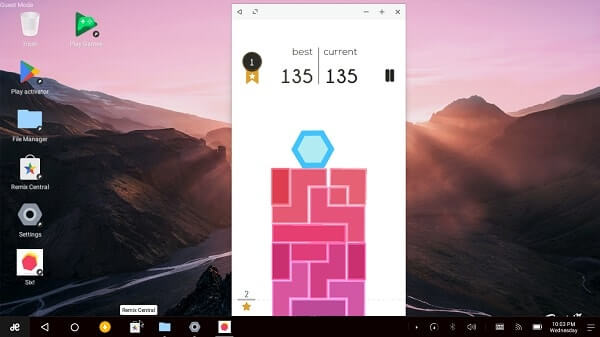 If you're using an Old PC then you can replace your windows with these OS. Or If you want to use windows and Android Both in the same PC then you can Dual-Boot OS. Also, there is one more way available if you don't want to install then use USB Drive to try Android OS. After Installing OS all you need to do is Install Google Play Store and download your favorite games.
Mirror Android to PC.
If you don't want to Install any OS and Using Android Device then this is the best way for you. Like Smart TV you can Mirror your Android device to PC and can Play Android games on PC using a smartphone. There are multiple ways to mirror Android to PC and all you need is USB or WiFi connection. If you search Google for Android Mirror then you'll find out tons of Guide but all required Root.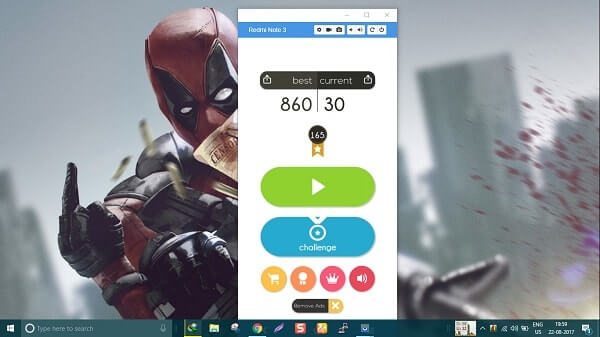 But there are some easiest ways that allow to Mirror without rooting Android device. After mirroring Android Screen you can run Games on your Android device, and whatever you'll run on mobile you'll able to see on PC. It's somehow similar to mirroring up display for extended desktop. If you're using WiFi mode then you'll face some performance issues because it depended on network speed. Check it out my article on Android Phone screen Mirroring.
Nox Player.
Although, there are dozens of Android Emulator available to Play Android Games on PC. But Nox Player is completely dedicated to playing mobile games on PC. It is based on Android 4.4.2 which is not latest but still good and compatible with Intel and AMD processor.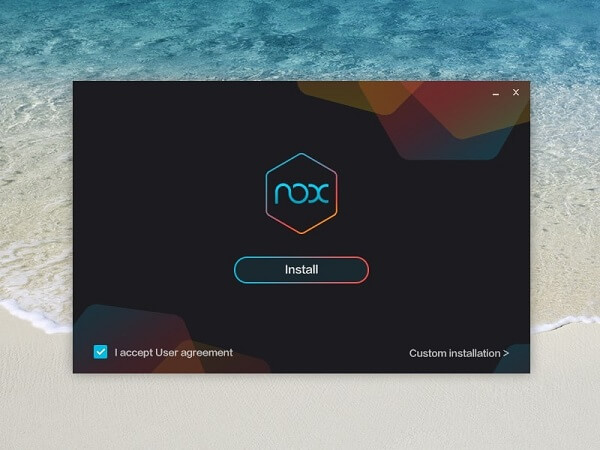 The best thing about Nox player is you can play Multiple games at the same time using Multi Instance feature. Nox also has supported several input/output devices – apart from standard mouse and keyboard support, it is compatible with Gamepad and another controller. It is open-source emulator so you can create your own custom Android Emulator. It supports High FPS format and smart casting experience to make Android gaming on PC better.
Minimum System Requirements. –
At least dual core processor for 1 Instance. / Dual Core Processor which supports VT – X and AMD – v virtualization technology for Multiple Instances.
1.5 GB RAM for one Instance. and 4 GB for 2-3 Instances.
Storage Required – 1 GB for Installation and 1.5 GB HDD space.
Any Windows Version.
Bluestacks 3 and Alternatives.
The latest version of Blustacks 3 is completely dedicated to gaming. Every pixel of Bluestacks gives fastest Android gaming experience to gamers. If you're using a high-end computer then only this emulator is for you. It comes with App center which shows you games played by other gamers with the review. Gift center also there, which provides daily promotion game gifts like skin, character, gold, and gems related to the game.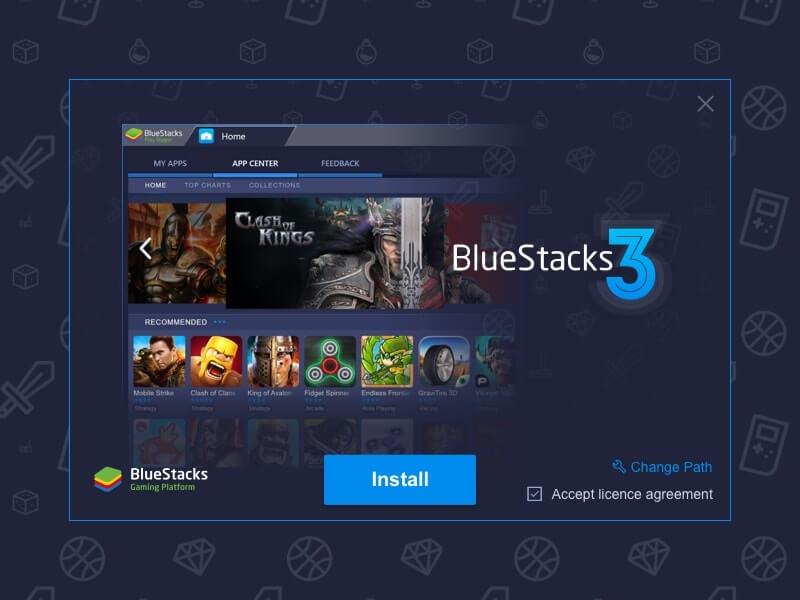 It comes with automated custom key mapping for nearly every game. You can use pre-built key mapping or you can set yours. It supports both AMD and Intel processors and Graphics card. You can also stream your game online on Twitch and Facebook Live. With the newer version of Bluestacks, you can run multiple instances of it, which is helpful in multiple gaming. Overall it is the best emulator to Play mobile games on PC.
Minimum System Requirements for Bluestacks 3.
2GB RAM.
4GB Storage for Apps.
Direct X 9.0 or higher installed on your system.
Multi Core Processor.
Alternatives.
If your computer doesn't meet minimum system requirements of Bluestacks then you can try some Alternatives. These alternatives not much similar to Bluestacks but can provide you an Android Environnement for Gaming.