There are so many advantages to using dual monitors. Two monitors can improve your productivity. You can run multiple apps simultaneously. This means, no more need to press Alt+Tab to switch between programs. You can have the entire screen dedicated to the primary application. And, on another screen, you can display critical information for reference purposes. If you're streaming, then the dual monitor will definitely come in handy for you. On one screen you can run games and on another, you can check comments on Streamlabs OBS. But, before you hit the buy button on Amazon. I will suggest you use your Android smartphone as a second monitor.
Android devices can be helpful in various ways. You can use an Android phone as a webcam. Or, you can use it as a Monitor. If you own an iPad, then you might aware of the duet display (paid). That is the second monitor App for iPad. Thankfully, Android has similar Apps too, for free. Before we begin, I want to point out that, it makes more sense, if you use an Android tablet as the second monitor. Though, these Apps will also work with Android smartphones. If you want to show a tiny bit of information from off your main monitor screen. Then, go ahead, this article will be definitely useful for you.
Use Android as a Second Monitor
Spacedesk
Spacedesk is a Windows network display monitor software. It turns Android devices and Chromebooks into an advanced extra display for Windows PC and surface tablets. It works over WiFi, so your PC and Android smartphone should be on the same WiFi network.
Step 1: Install Spacedesk on Your PC.
First, you"ll need to install Spacedesk driver software on your Windows PC. Head to the link below, and click on Download. And, in the download section, you will find two versions of Windows 11/10 OS. (64-bit and 32-bit.) Most modern PC work on 64-bit. You can check your system type by going into Control Panel\System and Security\System.
Download – SpaceDesk.
Next, Run the SpaceDesk Windows Driver Setup file. And, follow the prompts to install SpaceDesk on your PC. The installation process is just like any other Windows Software. When installation gets finished, you have to reboot/restart your computer. So that new drivers will become active.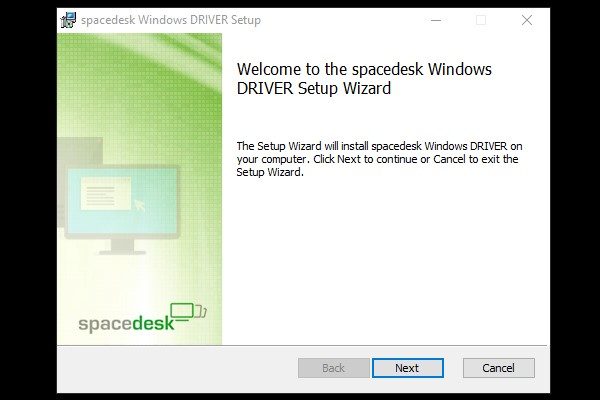 Step 2: Install Spacedesk on Android Device.
That's it, now you have to install Spacedesk on your Android device from the play store. So that you can link Windows and Android through WiFi and can use it as the second monitor.
Install Spacedesk (multi-monitor display extension screen.) App from Google Play Store.
Step 3: Connect your Android Phone to your PC.
After installing the Spacedesk driver on Windows PC, and, Spacedesk App on Android. Using Spacedesk now is incredibly easy.
First, make sure both Android and Windows PC are on the same Wi-Fi. Then, simply open the Spacedesk SERVER App on Windows PC. It will show you the IP address.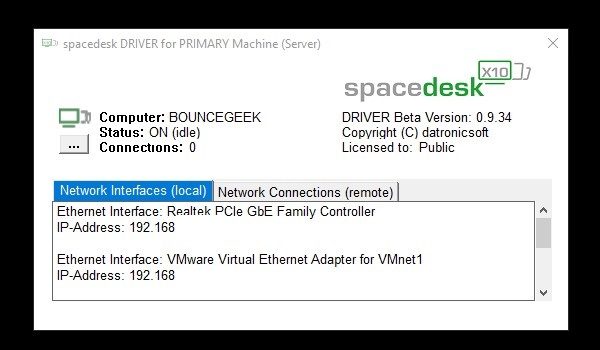 After that, open, Spacedesk App on your Android smartphone. The app will immediately detect your Computer. The computer name and IP address will appear. Just tap on "connection". And, you will be able to use your Android device as a secondary display. You can also operate Windows from Android with touch.
Once, you get connected, in the Spacedesk SERVER windows application, you will see your Android device name. Click on "Network Connections (remote)" to view.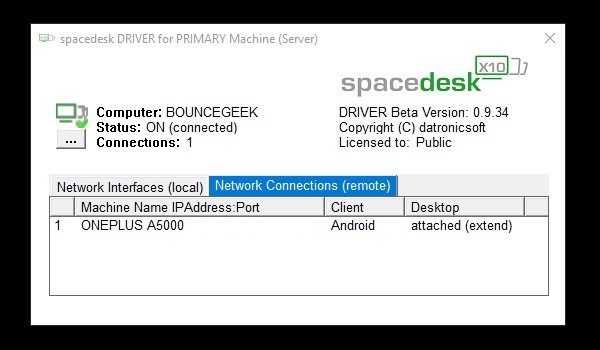 Important: However, due to any reason, Spacedesk doesn't detect your PC. Then, untick the "Auto network search" option, and tap on the "+" icon to enter the IP address manually.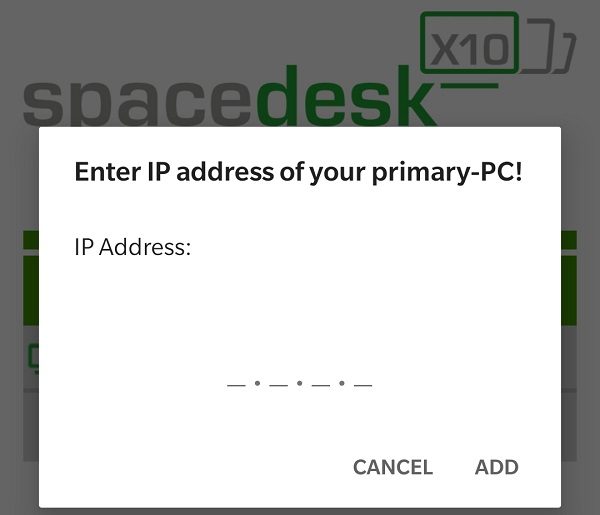 That's it, you can now use your Android phone or tablet as a wireless second screen. To disconnect, press the back key on Android and then tap on OK. From Spacedesk Android App settings, you can also choose the resolution, FPS, Color depth, image quality, and much more.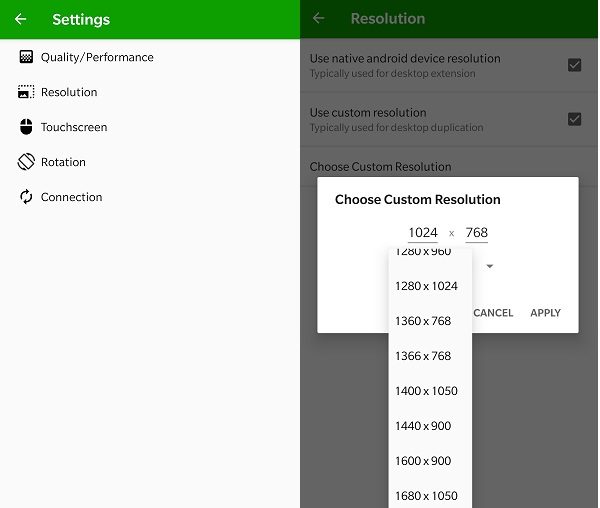 Extend Display.
If you want to use your Android as the second desktop, instead of mirroring the primary screen. Then, right-click on empty space on the Windows desktop. Click on "Display Settings". Scroll down a little bit, and from Multiple display settings. Choose the " Extend these displays" option.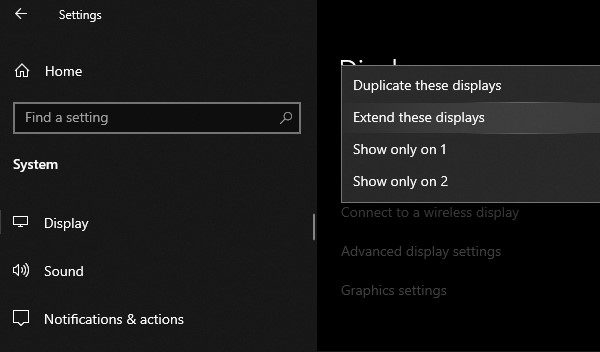 You can now do multitasking, and move windows around between the Android and Monitor screen.