Just a few weeks ago, on June 2, 2020, the Valorant game was fully released, for Microsoft Windows, by Riot Games. Way before, it was in closed beta with limited access. Well, If you're not aware, Valorant is 5v5 tactical first-person shooter game. Like Apex Legends, In Valorant there are eleven agents to choose from. No doubt, the game is quite fun to play. But, as it's in an early stage, players are facing many bugs and issues. Personally, I have faced high ping and latency spikes in the game. Also, recently after a game update, the Valorant Health bar and ability HUD got disappeared.
As per Reddit users, Health bar/Ability HUD not showing problem was previously in closed beta. But, after a recent update, the issue occurred again. Well, no worries, by trying out certain solutions, you can fix it. Here's how.
Fix – Valorant Health bar & Ability HUD not showing.
To fix this issue, you have to go through certain steps. I am sharing what I did to get rid of this issue. These solutions are suggested by a Reddit user, and it worked for me. Hopefully, it will also work for you.
Change display mode to Windowed Fullscreen.
There are three display modes are in Valorant Game. You have to switch to "Windowed Fullscreen".
1. Press the Esc key to open the left-side menu. Click on Settings.
2. Click on "Video".
3. In Display mode, select "Windows Fullscreen". And, click on Apply.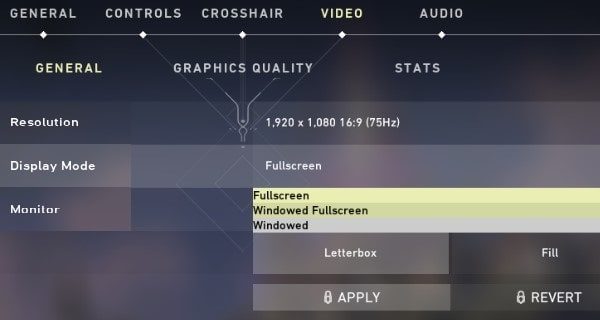 Start a Custom Game.
After changing the display mode to "Windowed Fullscreen", you have to start a custom game and go into it alone.
1. Click on Play > Custom Game.
2. Click on start.
3. "Teams are not full" notice will appear, click on "Start Match".
The game will get started, just pick your agent.
If still, Health bar/ ability HUD not appearing then follow the next steps.
Close Custom Game and Restart Game.
For some users, closing the game from the task manager solved the issue. Well, you just need to close the game completely. And, once the game get restart, the problem will get resolved.
1. Press Esc key, click on Valorant Icon from the top left corner.
2. Click on "Exit to Desktop".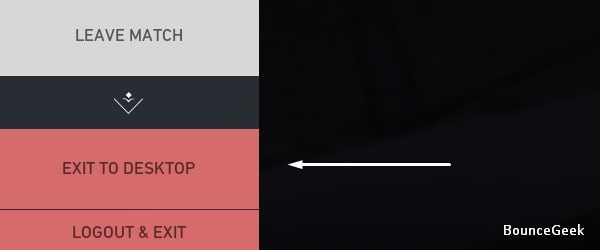 Alternative method: Make sure the game is completely closed. Do open task manager. (Press Windows + X, and from WinX menu, click on "Task Manager".)
Click on Processes, and look for the game process. (If Valorant or Riot Launcher is running, then, right-click on it and end process.)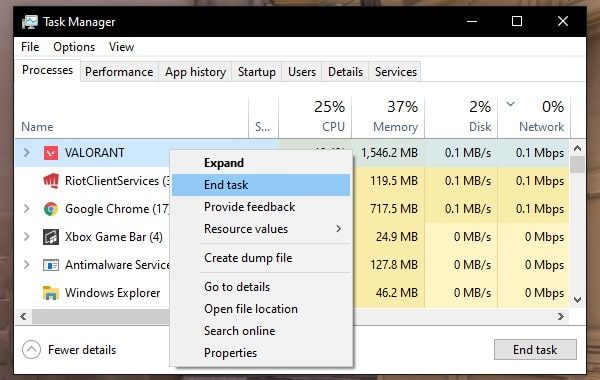 That's it, start Valorant Game and this time do play a normal game. And, Valorant Health bar/ ability HUD start showing.

If still not, then re-installing the game might be the last solution. Many users already have addressed this issue with game developers. And, hopefully, soon we will receive a bug fix update. Sometimes, due to high ping, this problem occurs. So, read my article on How to Fix Valorant High Ping.