Within a span of a month of release, Valorant is getting its first proper tournament series. Riot has partnered with more than 20 major esports organizations for the initiative. As the game started rolling out across more regional servers. So many users started reporting High Ping & Latency Spikes issue in Valorant. Ping plays an important role in online competitive shooter games. Undoubtedly, Ping can be a deciding factor in winning or losing a match. And, as much the lower the ping, the less latency will exist in the Game.
Ping in Valorant
In online multiplayer games like Valorant, Ping is a measurable figure of the network latency, between a player's client and the game server. More specifically, Ping shows the time taken by your connection to register commands on game servers. Every time you move a player, shoot, or complete any other action in-game, the game client sends a message to the servers. Then, the regional server registers these action commands and sends another message to all other player's clients. And, the time taken in this whole process is measured as ping.
So, the lower the ping will be, the better your connection with the Game. And, you will not face issues like lag, latency spikes, and rubberbanding.
High Ping in Valorant could be due to the COVID-19 pandemic also. Due to social distancing and stay-at-home orders, local ISPs' internet speed is getting affected. Many players are coming from different ISPs. That is causing a huge server load, that Valorant servers aren't ready for.
Well, by doing certain things mentioned in this article, you can mitigate the problem. But, to be honest, the permanent solution to this is in the hands of your Internet Service Provider.
Valorant High Ping & Latency Spikes – Fix
Solution 1: Change Your Region of Residence
If you're not able to queue up with your friends. And, your payment options are in the wrong currency. Then, it might possible that the incorrect Region of Residence is listed on your Riot Account. By region of residence means, the geographical area you live in. And, it decides which server you play on, and with whom you can play with. The wrong region can leads to high ping and strange lag while playing Valorant.
Well, thankfully Riot Games allows you to change the region if the wrong region is listed on your account.
1. Simply follow this "Changing Your Region of Residence" link. And, log in with your account details.
2. Once the login process gets complete, click on check to find out your current selected region.

3. If it's correctly assigned, it will appear like the below screenshot. Else, you will get the option to change the correct region.

Note: As of now, there isn't any option to change the desired Valorant country/region or server directly. Though, by using a VPN, you can create a Riot account of the other country/regions.
Solution 2: Change Valorant Server
After the new update of the Valorant Game, now you can switch between many servers. It could be possible that the wrong server got initialized automatically. And, that's why you're experiencing high ping and packet loss. Switching between servers in Valorant is quite an easy process.
1. Launch Valorant Game, and click on Play.
2. Just above your Valorant Agent banner, you will see a hamburger icon. Click on that.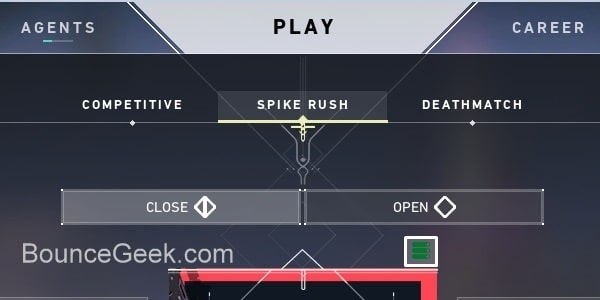 3. And then select the server with the lowest ping.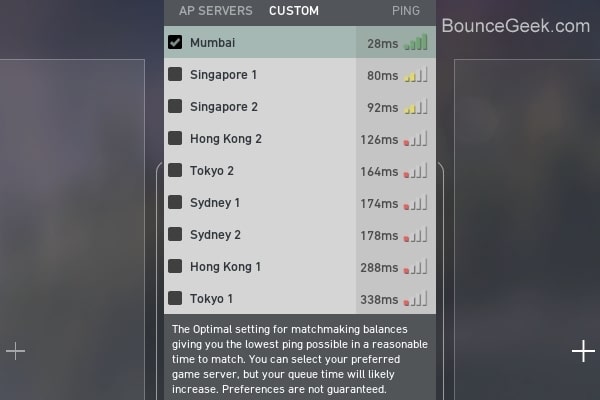 4. If all servers are at high ping, then it could be IP or DNS issue from your side. Which you can fix by following the next solution.
Solution 3: Release/Renew IP and Set Google Public DNS
I was experiencing sudden high ping and packet loss in all Valorant servers. But, after running a few commands and setting up google DNS, the issue resolved. So hopefully, this solution will work for you.
1. Close the Valorant game completly.
2. Click on the Start button and search for CMD. Command Prompt App will appear in search results, click on "Run as administrator".
3. Now, in the command prompt type the following command one after one. And, press the Enter key to run each command.
ipconfig /release
ipconfig /renew
ipconfig /flushdns
4. Now, do configure Google Public DNS. (Search Google for it. On the First site, you"ll get complete instructions.)
Solution 4:  Lower the FPS (Limit FPS Always.)
Playing Valorant at high FPS is really fun. However, playing Valorant at more FPS leads to high ping. Sounds funny, right? Well, a player twitted a video about it. When he rotates the mouse too fast to look around. Immediately FPS and Ping do increase drastically. So, some Reddit users are suggesting, that by lowering the max fps down and enabling the "Limit FPS" option, the problem is resolved for them.
Here's a video to show what's happening, too lazy to install shadowplay or anything so phone recording pic.twitter.com/4NOieR6eed

— Creed (@902Creed) April 8, 2020

My monitor works at 75Hz, so I have to set the max FPS to 75. And, enabled the "limit FPS always" option. You can do the same by going into Valorant settings > Video.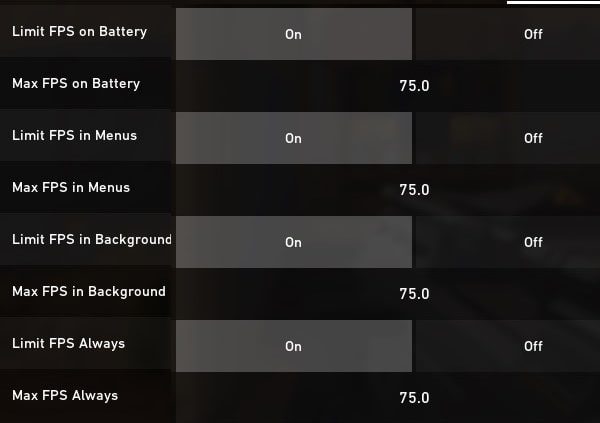 Also, enable VSync from Settings > Video > Graphics Quality.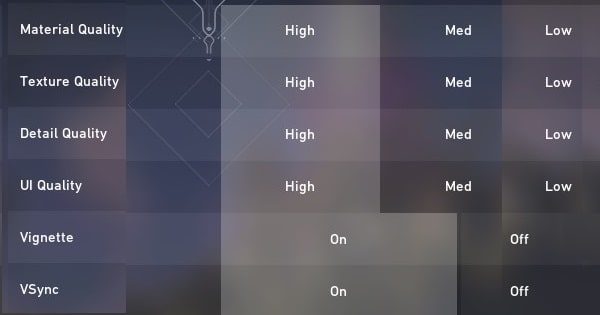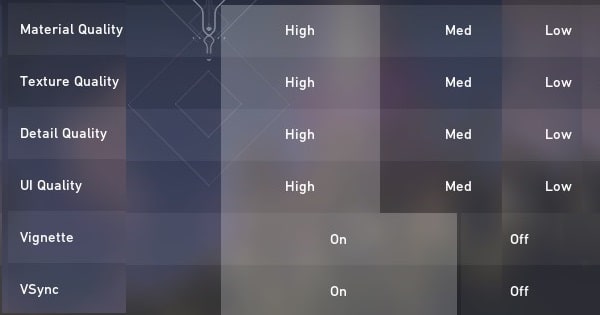 Solution 5: Bandwidth Control
If you're playing Valorant over a WiFi connection. Then, maybe other connected wireless devices on your network are consuming your bandwidth. That's why you're getting slow Internet speed and high ping in Valorant. By limiting the number of connected household devices to your network, you can fix this issue. Well, for that you have to access the router settings page.
1. Check the bottom of the router and you will get an IP address and login details. By default login details, and IP addresses, of all routers, are stay the same. (Some router doesn't even require login details, you just have to open the IP address in the browser.)
IP address - 192.168.0.1

Username - admin
password - admin
2. First, make sure you're connected to a WiFi network. Now, do open the IP address in any browser and enter login details if it asks.
3. You will see bandwidth control or wireless statistics option. And, from there you can limit download and upload limit of each device. Even, can block internet access of any connected device on your network.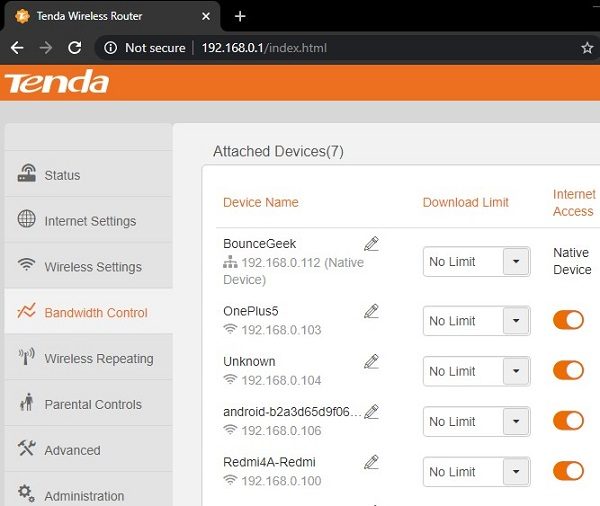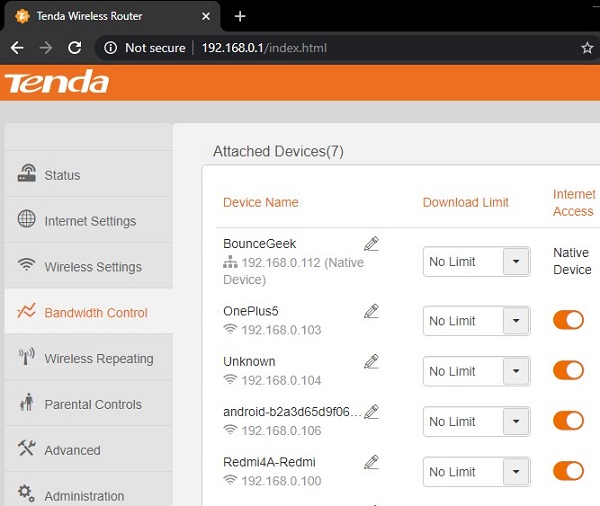 4. These settings will vary as per router manufacturers. I am using the Tenda router, and it provides those bandwidth control options.
Solution 6: Restrict Network Acess for Applications
It might be possible that some applications in Windows are using your Internet connection in the background. And, that's why you're facing high ping in Valorant. I suggest you end all applications that are consuming the Internet. So that, network priority will automatically be set high for valorant.
1. Press Windows + X, Click on the task manager.
2. Click on processes, and check if any process is using your network highly. (Check the network tab for it.)
3. And, if you find any, right-click on it and then click on "End task".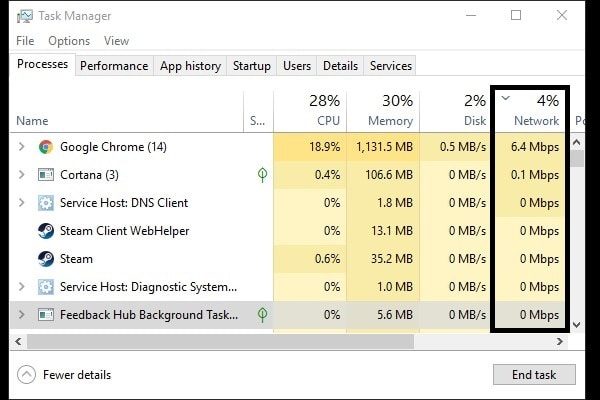 Solution 7: Use Wired Connection (Ethernet/LAN)
Gaming on WiFi isn't awful, it's just less reliable and less stable than gaming on Ethernet. Though, modern routers deliver great WiFi performance. But as you might aware that router uses radio waves to send a WiFi connection around your home. And, radio waves can be reduced by several factors.
Like, obstructions (Walls, doors, and floors.),
Other devices interference (smartphone or neighboring routers using the same WiFi channel.)
Distance between the router and your PC (or laptop.)
These factors do increase packet loss and network congestion. Well, playing on a wired connection (Ethernet) is just a small part to reduce lag in gaming. So, If you're still playing on a WiFi network, then keep it close to your PC. Or, just buy a good ethernet cable and connect the router directly to the PC. You will see the ping will get dropped a few points.
Solution 8: Check for Packet Loss
If your Ping is fluctuating too much then it might be possible that you're having packet loss. Ping less than 100ms is ok if your opponents are also playing on the same Ping. If you're not aware, whatever action you trigger in the game like walking and shooting. The game client sends data in the form of packets to the server. And, if data is not reaching the server and getting lost in the middle, then you will face lag. In that case, the problem is definitely with your internet connection.
Enable Packet Loss stats in Valorant.
1. Open Valorant and do open the settings of it.
2. Click on Video > Stats.
3. And enable "Text Only" for the Network round trip time and packet loss.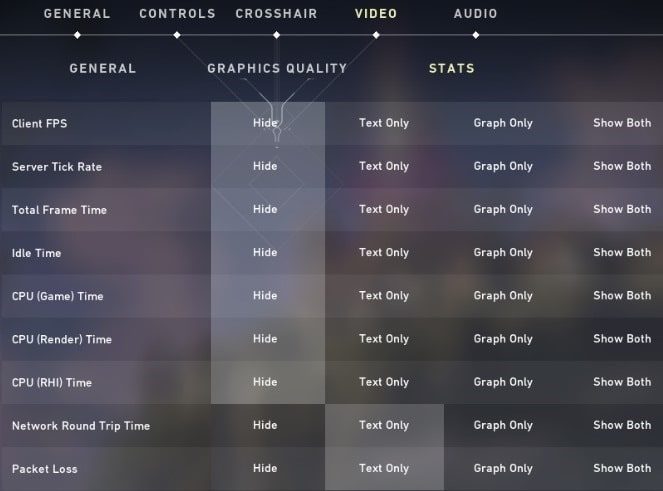 4. Now, play a game in valorant. And, find out whether packet loss is happening or not. If it's showing 0, then no need to worry. But, if you're seeing any numbers then, you should change or upgrade your internet plan.
There is one more authentic way to check packet loss on your network.
1. Do open the command prompt and type the following command.
ping www.google.com -n 10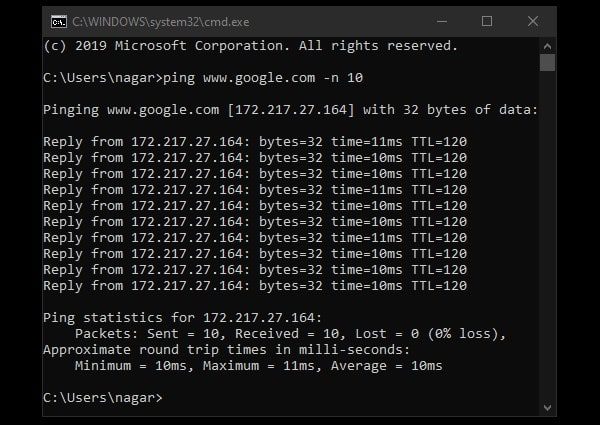 2. With this command, I am sending packets or requests to the Google site 10 times. You can set it to 100, and check. But, it will more time-consuming.
3. That's it, the result will show whether packet loss is happening or not. Well, I have written an article on to fix packet loss and checking whether packet loss is happening or not. I suggest you check that article if Valorant is showing packet loss.
Solution 9: Upgrade your Internet Plan
Well, If you're consuming a cheap Internet plan. By that I mean, If your upload speed is less than 10 Mbps. Then, you might face a high ping issue in every game. Personally, I am using a 50Mbps internet connection. And, I am getting around 60ms in Valorant with 0% packet loss. (Using Ethernet Connection.)

You can check your internet speed through the SpeedTest site. If you're getting less speed than your subscribed internet plan, then contact your ISP. Subscribe to at least a 50-100 Mbps plan.
Summing-up
So, these were the solutions that you can try, when you experience High Ping & Latency Spikes in Valorant. First, check your Region of Residence. After that, switch to the correct Valorant server, which has the lowest ping. If all servers are showing high ping, then release/renew IP and use the Google Public DNS server. If that doesn't work then, make sure there isn't a bandwidth issue. And, use a Wired connection to avoid obstructions. Also, if you're facing the "Valorant Health bar Ability HUD not showing" issue, then read my article about it.