This article aims to tell you, how you can watch Disney+ Content in India. On November 12, 2019, The Walt Disney Company officially launched Disney+ streaming service in the US, Canada, and the Netherlands. The Disney+ cost $6.99/month and $69.99/year ($5.83/month). Disney+ service does offer content from Marvel, Pixar, Star Wars, National Geographic, and Disney. If you don't know, recently, Apple launched Apple TV+ with the one-year free subscription. So, go grab your free subscription, if you have recently purchased Apple Device.
According to rumors and Hotstar Tweet, Hotstar is going to bring Disney+ content in the Indian market at no extra cost. Currently, Hotstar Streaming Service subscription costs 999 INR for a year. But, we don't know the exact date, when Disney+ Content will be available on Hotstar Platform. But the good thing is if you're from outside the US. And, want to watch Disney+ Originals shows. Then, there is a way to watch Disney+ streaming service in India.
You will able to watch all Disney+ TV Shows and Movies with this method. Though, you should aware that, it is not gonna be free. You have to subscribe to a Disney+ plan. And, you will get 7 days of the free trial with it. You can cancel the subscription before 7 days by going into Play Store > Subscriptions. So, give it a try, to find out, Disney+ subscription worth for you or not. (In India, currently, Disney+ subscription cost 599 INR per month and 5,900 INR per year.)
Watch Disney+ in India or Outside US.
Install and Use Disney Plus App on your Android Smartphone.
1. You can't directly install Disney+ Apk on your Smartphone. So, first, you have to download and install the APKPure App store. And, after that, you can install Disney+ App from APKPure.
Go to Apkpure.com and Download APKPure App.
Open APKPure App, Search for "Disney+" and click on Install. (App will ask "Install Unknown Apps" permission, do allow it.)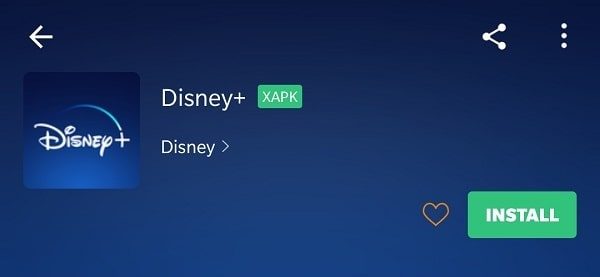 2. After Installing Disney+ from the APKPure App store. Don't open it, if you do open Disney+ App, then, you will get "Service Unavailable" Error.
To Get App work, you need to download a VPN or DNS Service. Because Disney+ isn't available in your country. If you already have subscribed for a premium VPN service. Then, connect to US Server and use Disney+. Else, Do Install the App mentioned in the next step.
3. Install "1.1.1.1: Faster & Safer Internet" App from Play Store. (This App is designed by Cloudflare to make the Internet more private.)
The app comes with 1.1.1.1 with WARP, which is free and enough to Watch Disney+. Though, WARP+ paid feature also available at 69 INR per month. (WARP+ uses modern internet protocol.)
4. Open 1.1.1.1 App, and hit the toggle button to enable DNS Service. After that, tap on "Install VPN Profile".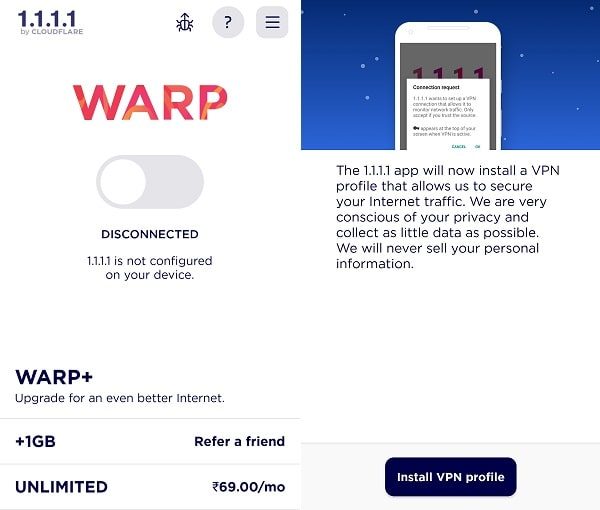 5. Connection request window will appear, tap on "OK". That's it, WARP will get connected. (Use this service (WARP) with a faster WiFi connection.)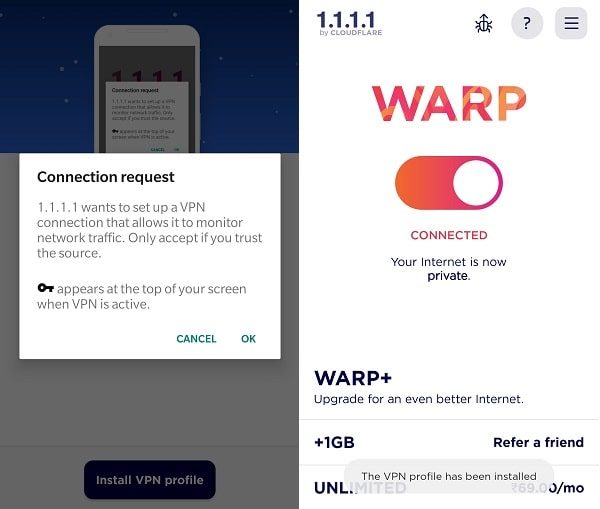 6. Open Disney+ App, and, "Start Free Trial" window will appear. Tap on it, and sign up with your Email ID and password.
7. After completing the Signup process, the subscription window will appear with two plans. (To get 7 Days free trial, you have to subscribe first.)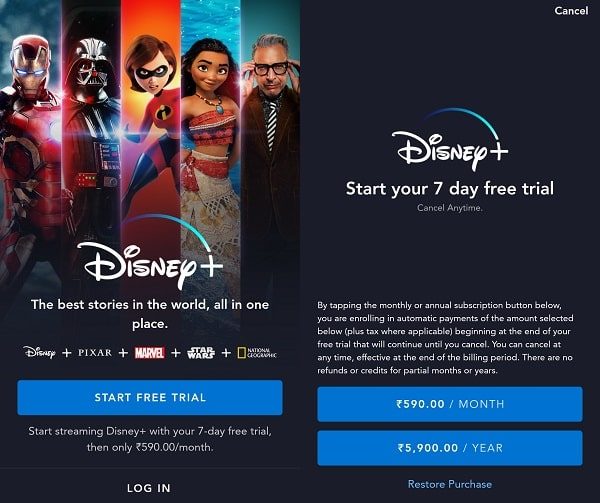 8. Tap on 599.00 / MONTH plan, Google Play subscribe prompt will show up. Tap on subscribe. (Make sure debit/credit card info already added in your Google Account.)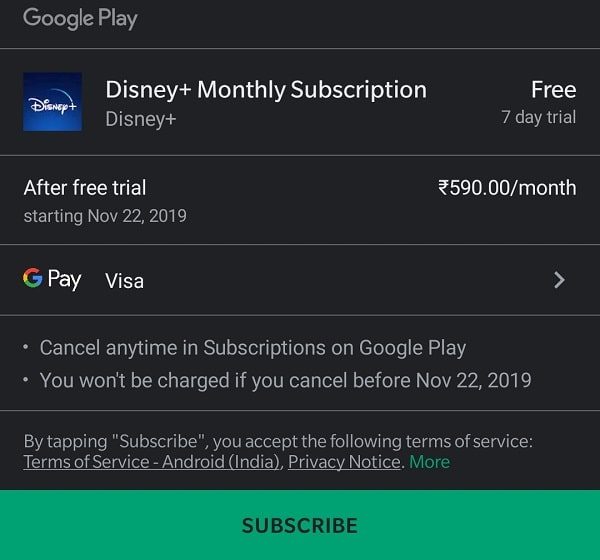 9. After completing the subscription process, the "Start Streaming Disney+" window will appear. Tap on it, and you can now watch Disney Plus in India.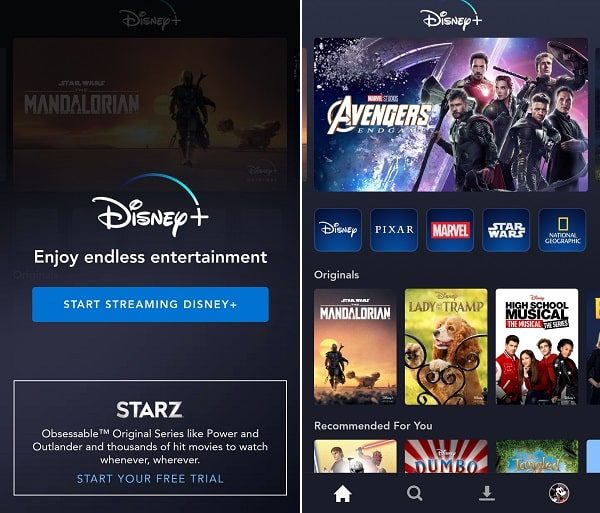 Note: Don't disconnect the connected VPN or DNS Service while using watching or browsing Disney+.
Watch Disney+ on your Computer.
After getting Disney+ Account using App. You can use this service easily on Desktop, by opening the web version of it. Though, you can't directly access Disney+, if you're from outside the US. You have to connect to a reliable VPN Service first. There are many VPN services available in the Chrome Web Store. So, you can give it a try. I will update this article soon with a fast and working VPN for Disney+.
That's it, so this was the method to Watch Disney+ from outside the US. In Android, 1.1.1.1 App working flawlessly. And, in Windows and Mac, you can use any VPN of your choice. If you're having any issue while accessing Disney+, feel free to comment.