If you're looking for a new security system, the number of different options on the market can be overwhelming. There are so many to choose from, so how do you know which is going to be best for your home?
In this article, we're going to help you understand what to look for when you're making this decision, including what you get for your money, the packages and plans to be aware of, and how complicated the setup is.
What Components Do You Want?
Perhaps the first thing you need to consider when you're looking at security systems is what component parts are going to be important to you. Evaluate your home to determine your needs by considering points of entry to your home, the outside and inside areas you want to cover, and any vulnerabilities your property might have.
Simpler plans with fewer products will be a lot cheaper, and you can even save money by purchasing a couple of individual components separately, but will you be getting the right level of protection?
Some of the key components to consider include:
Control panel
Indoor and/or outdoor cameras
Smoke and heat detectors
Motion sensors
Door and window sensors
Sirens
Yard signs and window stickers
And much more besides
You also need to think about the quality of what you are buying. You're putting your safety and your property in the hands of these products – so you want to be sure they are doing the job. Look for components that are professionally tested, well-reviewed, and have been rated by a third party. Sometimes, it is worth spending a little more for a Best Home Security System.
What Are The Monthly Plan Options?
Another important consideration with security systems is the kinds of monthly payments they offer, and what you get for your money.
Some systems can be purchased with self-monitoring options that are significantly cheaper, or you might be able to opt out of a monthly plan altogether. Others come with inescapable, long, and expensive contracts.
Professional monitoring can make all the difference, but you don't want to be trapped in a plan you can't afford.
Also, take note of the fine print. Some security systems restrict their features unless you are paying for the more expensive monthly plans – like integration with Google Assistant and Alexa or total app functionality.
How Easy Is It To Install?
The installation process is also a vital factor to take into account. Many systems are designed to be set up yourself, but they are not all easy to put in place.
Make sure to check whether or not wiring and drilling are necessary, and how difficult the process is likely to be. You can find systems that will be installed and ready in less than an hour – including options like DIY installation from Alarm Grid.
Equally, a number of systems do not offer DIY options at all. Some will force you to pay for a technician to get them professionally installed, while others offer installation at no extra cost. If you are interested in DIY installations, you should check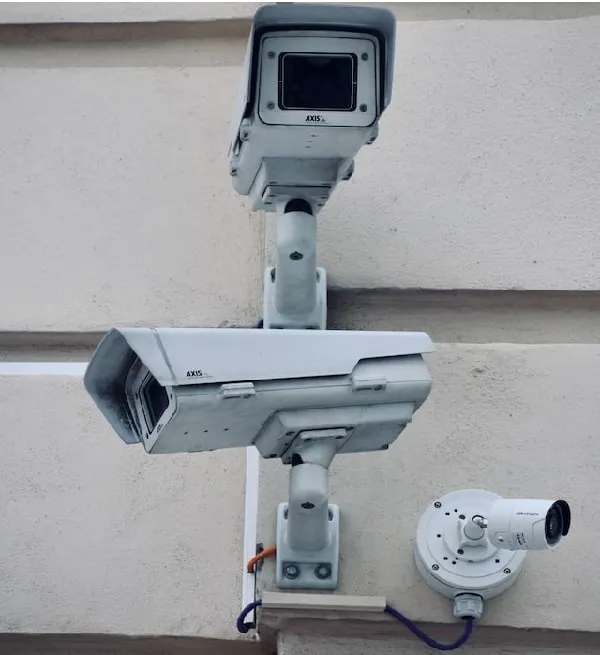 Summary: How to Choose The Best Security System
So, how do you choose the best security system? It's all about knowing what your needs are, and what you are actually paying for.
Make sure that you identify exactly what components are necessary for you, and that they are going to be high quality and effective. Also, consider the cost and service you will get from any monthly plans that are on offer, as well as the price and challenge of actually getting the system installed.